In:
We love to broadcast live on Periscope (a free social media app that allows live video streaming) and on one recent broadcast, we received a question about what is the best advice for someone going on their first 7-night cruise.
It got us thinking, because there is so much that goes into a Royal Caribbean cruise that we wanted to pick out the really important tips to share for someone about to take their first 7-night cruise.
Read the Cruise Compass
Each evening, your stateroom attendant will deliver to your stateroom the Cruise Compass, which is a daily guide to the news, events and activities that will be occuring on your ship the next day.
Royal Caribbean packs a lot of things to do into each day and you are best served by reading it each evening to be aware of what is happening onboard. 
The Cruise Compass is more than just knowing what time bingo is at.  It offers you insight into tomorrow's weather, which bars will have drink specials, shore excursion information and more.
Some events are not repeated while other activities can change daily, so it is in your best interest to track what is happening so you do not miss any of it.
Pack for two formal nights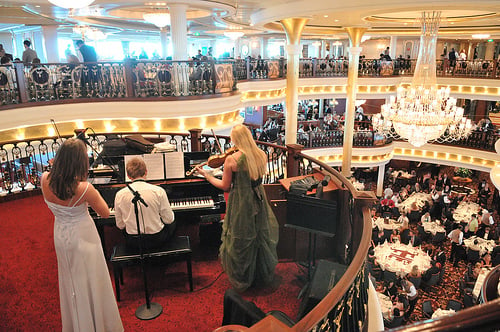 A typical Royal Caribbean 7-night cruise will feature two formal nights, so be sure to pack accordingly.
Usually, the first formal night will be on the second night, whereas the second formal night can vary between the fifth or sixth nights of your cruise.
What is formal night? Formal night is an evening where the dress code at the main dining room is more upscale.  For men, this means collared shirts with nice pants (tie and jacket optional) and for ladies, it is a nice cocktail dress, dress or something else similar.
Keep in mind that formal night dress attire only applies to the main dining room and no where else on the ship.  
If you prefer not to dress up for formal night, there are other dining options onboard that you can go to.
Explore the ship early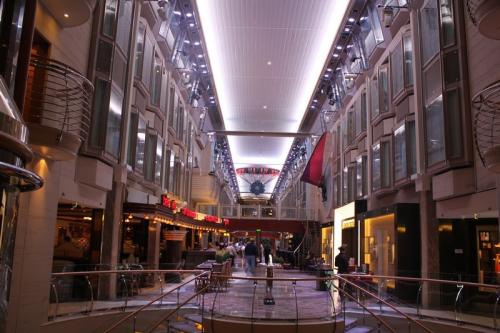 Your seven night Royal Caribbean cruise will be over before you know it, so be sure to explore the ship properly early so you do not miss out on any of it.
These ships are really big and that means there is a lot to see and do onboard.  Do yourself a favor and explore the ship as much as you can in the first day or two of the cruise so you can easily navigate the ship as well as learn about what is offered onboard.
Embarkation day is always the best time for exploring your ship, so take advantage of your first day onboard by arriving to the ship early (before noon) and just walk around.
You will discover bars, restaurants, public spaces, cinemas and more that you will likely want to stop by later on in the cruise.
Most Royal Caribbean ships now offer interactive wayfinders, that allow you to navigate your way around the ship quite easily. Take advantage of them on each deck to more easily acclimate yourself to the ship.
Bonus tip: Speaking of early, be sure to arrive to your ship early on embarkation day.  Between 10am and 11am is a great time to beat the crowds and start your vacation sooner!
See the shows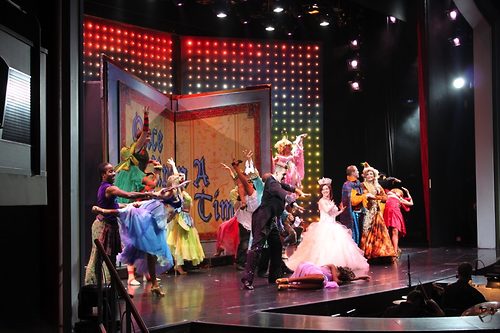 Something Royal Caribbean really excels at is entertainment and on a 7-night cruise, there are lots of great shows to take in.
Ice skating shows, Broadway shows, featured productions, comedians and more are available to see and they are all included in your cruise fare.
Do yourself a favor and see the shows, even if you just go for a little bit to get a taste of what to expect.  They really are great spectacles and each show offers a little something different.
Onboard a Royal Caribbean cruise, you will find singing and dancing, comedians, magicians, acrobats and more.  
Royal Caribbean really does a great job with putting these shows together and the production values and acting are top notch in all of the shows.
Sign the kids up for Adventure Ocean on embarkation day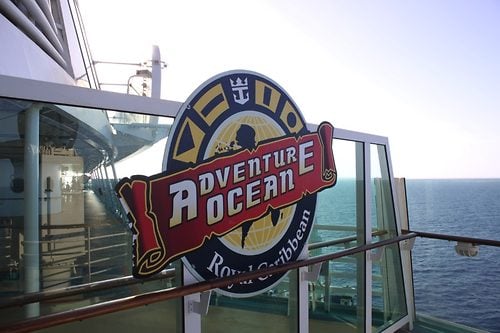 If you have children, be sure to stop by Adventure Ocean and sign them up for the complimentary kids program Royal Caribbean offers.
The Adventure Ocean program is designed to let kids explore, play and have fun and it really is a fun way to spend a week at sea.  
Kids will love it because it's a chance to meet and play with other kids their age and parents will enjoy the time to themselves.
If you wait until day two or later, everyone else will already be situated and your child may feel like a wallflower, especially if they are shy.
Adventure Ocean is included in your cruise fare, so stop by the Adventure Ocean room on embarkation day to check the facility out as well as get any questions answered.
Understand how unlimited beverage packages work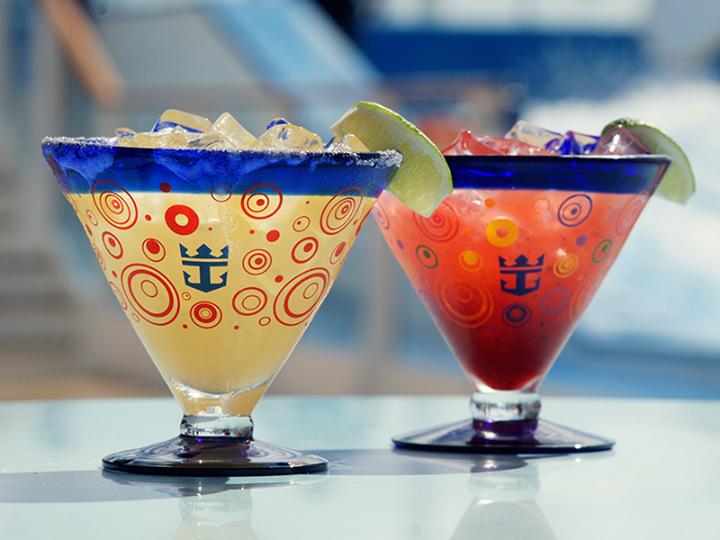 Royal Caribbean's unlimited alcohol and beverage packages have never been more popular and they can be a great way to lock in a single price for the duration of your cruise.
The key thing to remember about a 7-night cruise is that you want to make sure you will be able to leverage these drink packages on all 7-nights, otherwise the package may not make financial sense.
On 4-night cruises, the drink package value can be easily gotten but 7-nights is a longer time onboard and "drink fatigue" can set in.
Between having limited time to drink onboard during port days and the daily need to drink to "get your money's worth", we have talked to plenty of guests who would have been better off financially after a 7-night cruise by buying their drinks a la carte.
There is no simple answer for everyone, but our advice is to consider that you will be on your ship for 7-nights and whether you want to be drinking 5-6 drinks per day, every day.
Learn more
There is much more you can learn about a 7-night Royal Caribbean cruise and here are some additional resources to help you.