In: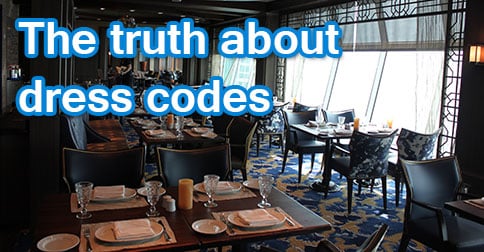 If you're new to cruising, often there's a lot of confusion and misconceptions surrounding the idea of dress codes and how formal (or informal) you have to be on your Royal Caribbean cruise.  It's time to clear the air about what to wear!
Here's the quick and simple answer: 
You don't have to dress up at all!
That's right, if you want to wear shorts and tanktops all day, every day of your cruise there is no reason you cannot.  Royal Caribbean has a few dress codes that are only for dining in select restaurants. Otherwise, you can wear whatever suits you all the time.
When and where you will need to dress up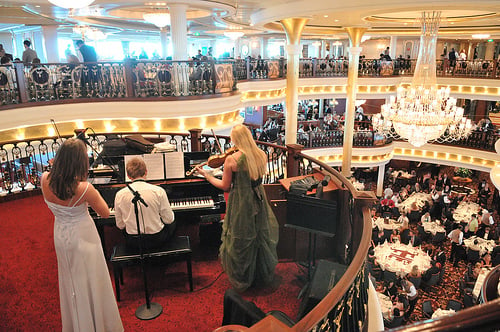 The only places you will need to adjust what you wear is in select restaurants.  The main dining room has a dress code for every night, which is stipulated in the Cruise Compass.  It varies from casual to formal and applies to dinner only.  
For breakfast and lunch (if open,), the main dining room has a less stringent dress code of no swimsuits, hats, tanktops or other pool clothing.
The specialty restaurants always have a dress code that falls somewhere between casual and formal that Royal Caribbean calls "smart casual".  Royal Caribbean defines it as, "jackets and ties for men, dresses or pantsuits for women.
Other complimentary restaurants such as the Windjammer or Seaview Cafe simply require shoes and a shirt. 
Casual is okay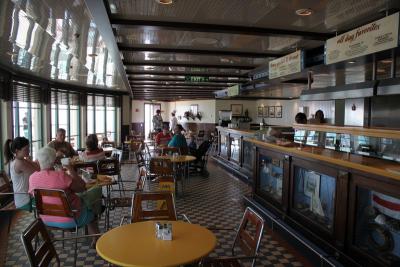 Worrying about the dress code can be a major obstacle for those new to cruising but it really does not have to be a problem at all.  
Some people enjoy dressing up and others despise it and it's okay for both people.  Royal Caribbean offers dress code suggestions with alternative dining venues if you choose not to dress up.  
In fact, a lot of veteran Royal Caribbean cruisers will tell you they really enjoy dining in the Windjammer every night for the wide variety of food and relaxed atmosphere.  
If you feel like packing a collared shirt and "nice" jeans and maybe a dress to have a nice night out, that's okay too.  Royal Caribbean wants every guest to feel comfortable and under no pressure when it comes to what to wear at dinner.
Don't worry!
The bottom line is don't worry about dress codes.  At all.  They exist but they are suggestions and you will not be ostricized for not following them.  
There are lots of places to eat onboard if you choose not to follow them and even when you do follow them, the dress codes are pretty relaxed. Royal Caribbean ships are not full of people in tuxedos and formal ball gowns.  
Enjoy your Royal Caribbean cruise experience without worrying about what you will be wearing at any given time.