In:
Cruise ship formal nights are often a cause for concern for many first time cruisers. Worries over what to pack and what clothing is and is not allowed can be stressful.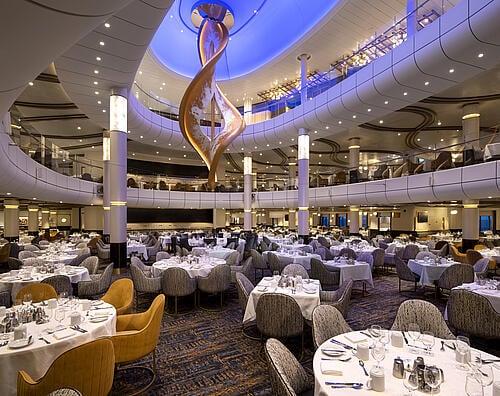 And while formal night may stir up images of guests dressed to the nines, this is rarely the case once you get onboard. In reality, there is a lot of flexibility when it comes to what to wear for formal night on a Royal Caribbean cruise.
What is formal night?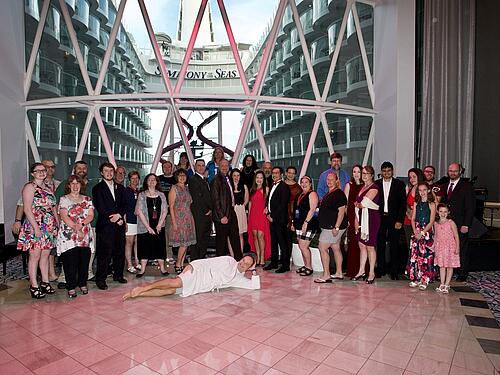 Formal night only applies only to the Main Dining Room on a Royal Caribbean cruise. Specialty dining and other venues have their own separate dress codes, although they are usually pretty similar to a formal night dress code.
Royal Caribbean states the following about the formal night dress code:
Think of our formal dress code as a night out in your best black-tie look — suits and ties, tuxedos, cocktail dresses or evening gowns are all acceptable options. There can be 1-3 formal nights during a sailing and is at the ship's discretion. Our Chef's Table dining experience also enforces a formal dress code policy.
From reading this, it may seem like a tuxedo and evening gown are the standard outfits that most passengers will be wearing on formal night. In reality, though, this is rarely the case.
While you will likely spot a few guests in tuxedos and ball gowns, most guests will be in a formal outfit that is a lot more casual. Women may be dressed in a cocktail or sundress and men in a button-up shirt and dress pants.
Formal night dress code for men: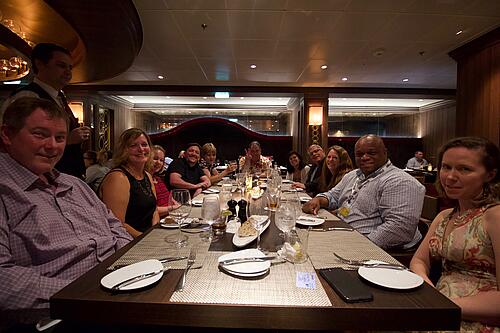 Collared shirts, slacks, and dress shirts are typical options for men on formal night. The most "casual" yet acceptable outfit for men on formal night is a polo shirt and slacks.
A dress shirt and slacks is the most common option. Suit jackets and ties are not required, although many guests will choose to wear them. Guests looking to dress up even more can wear a tuxedo, but again, this is relatively uncommon.
Formal night dress code for women: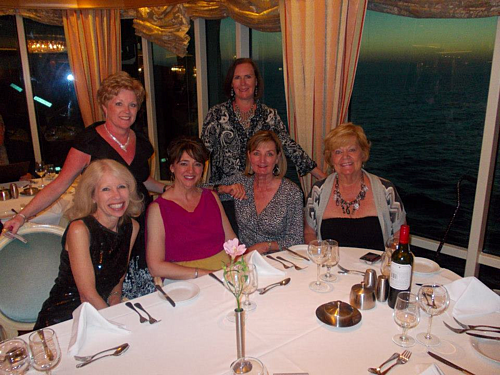 Women have quite a few more options than men when it comes to outfits for formal night. Acceptable attire for women includes cocktail dresses, sundresses, skirts, blouses, dress pants, dressy rompers, and more elegant attire like evening gowns.
Women should pack dress shoes like flats, heels, wedges, or dressy sandals to wear on formal night.
Can I wear jeans on formal night?
You can get away with wearing jeans to the Main Dining Room on formal night. However, it's a good idea to make sure the jeans are fairly nice and do not have any holes or rips in them. A dark-washed jean will look more formal, although you will likely not be turned away with any type of jean.
Clothes you should not wear:
Passengers should not wear casual clothing such as shorts, casual t-shirts, flip-flops, swimsuits, and tank tops. As a general rule of thumb, you don't want to wear the clothes you would wear to the pool deck or walking around port on a cruise ship formal night.
Do I have to participate in formal night?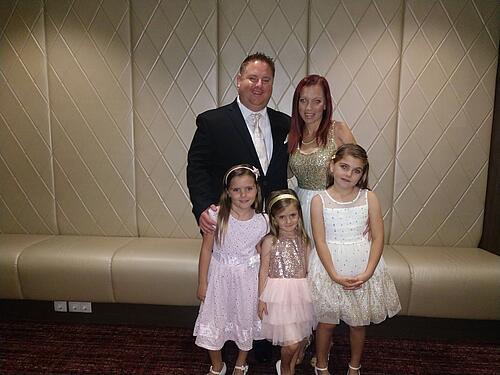 You do not have to participate in formal night on a cruise, but your dining options in the evening will be more limited. Since formal night is so flexible, though, it's easy to participate even by wearing an outfit as casual as khakis and a polo shirt.
Most specialty restaurants also require a semi-formal dress code. A good dinner option for those who aren't interested in dressing up for formal night is the Windjammer, as casual clothing is always permitted there.
Other ways to get ready for formal night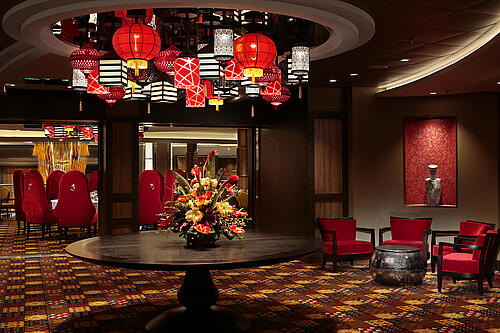 Royal Caribbean cruise ships do not have irons in each stateroom because of the fire hazard they create. However, guests are able to have clothing pressed or dry cleaned prior to formal night. When you arrive in your stateroom on the first day of the cruise there should be a paper there with information about laundry, dry cleaning, and pressing services. 
Guests may also choose to get their hair styled or get a manicure prior to formal night. The salon onboard in the Vitality Spa has services including updos, blowouts, shampoo and style dry, manicures, and pedicures.
How many formal nights will there be on my cruise?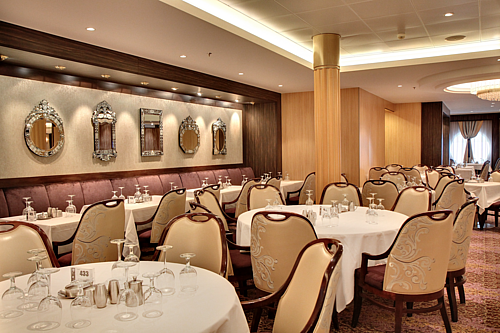 The number of formal nights on a cruise varies by ship length. Shorter sailings will usually have only one formal night whereas longer sailings will have 2, 3, or 4 formal nights. Royal Caribbean lists the amount of formal nights per cruise on their website, although the amount of formal nights are ultimately at the ship's discretion:
3/4/5 night cruises - 1 formal night
6 and 7 night cruises - 2 formal nights
8 to 10 night cruises - 2 formal nights
11 to 14 night cruises - 3 formal nights
15 + night cruises - 3 or 4 formal nights
Planning a cruise? Check out these articles: