In:
Perhaps no topic is as hotly debated among cruisers as if shorts are acceptable to be worn in the dining room.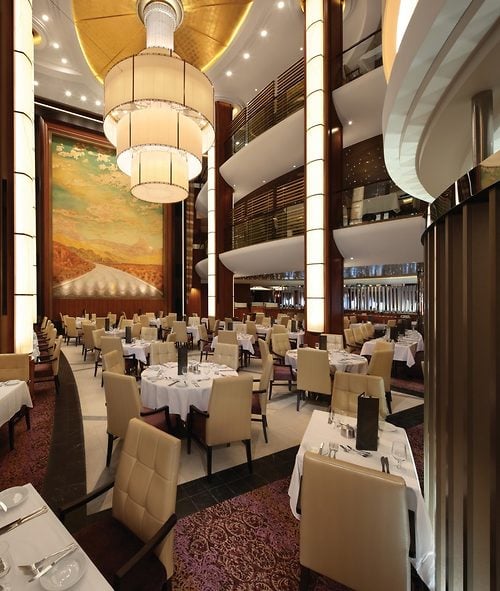 The ambiguity of the posted rules, along with changing guest trends, has created strife for years among those that believe a change is needed.
So are you allowed to wear shorts in the main dining room? Here is the basic information.
Royal Caribbean's dress code rules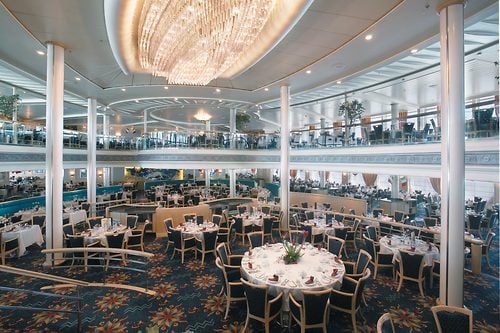 The dress code rules for Royal Caribbean provide dress suggestions for the three types of dress codes onboard: casual, smart casual and formal.
Casual: You're on vacation – relax! Jeans, polos, sundresses and blouses are all the right amount of laid back. Please keep swimwear to the Pool Deck. Shorts are welcomed for breakfast and lunch.
Smart Casual: Think of this as a step up from your typical dinner wear. Dress to impress with collared shirts, dresses, skirts and blouses, or pantsuits. Jackets, sports coats and blazers are snazzy and welcomed. 
Formal: Make it a night out in your best black-tie look – suits and ties, tuxedos, cocktail dresses or evening gowns. There can be 1-3 formal nights during a sailing and is at the ship's discretion.
The only posted rule only mentions that bare feet are not allowed at any time in any venue and tank tops are not permitted in the Main Dining Room or Specialty Dining venues for dinner.
Shorts are not mentioned as prohibited clothing to wear to the main dining room for dinner on Royal Caribbean's website. Certainly the dress codes for smart casual and formal seem to promote a standard of dress fancier than shorts, but there is no prohibition against them either.
I would be remiss if I did not mention in practice, dress codes are infrequently enforced by the main dining room staff. Anecdotally, many cruisers 
Should shorts be allowed in the main dining room?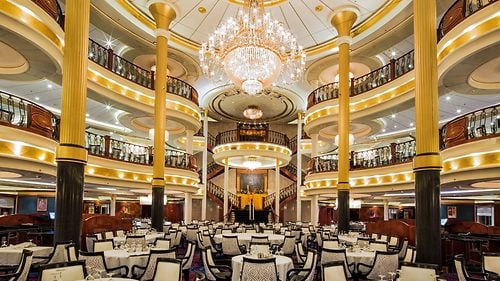 To get a sense of what cruisers think, I posted a survey on Facebook to get an idea if shorts should be allowed to be worn in the main dining room for dinner.
The unscientific poll ran for about 36 hours, and accumulated 1,458 responses, with a lot of comments from cruisers who feel strongly about the issue. 
A majority of 776 people voted for a flat "no", shorts should not be worn to dinner in the main dining room. An additional 409 voted "I would not, but don't mind/care if someone else does."
On the other hand, 237 voted "yes" and 36 others voted "yes, but not on formal nights."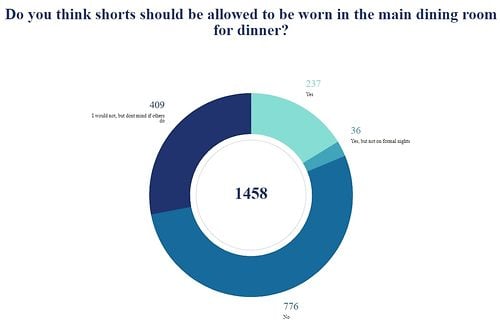 As mentioned, lots of people had thoughts on the notion of wearing shorts to the dining room.
"I understand people like to be casual but I still think it's nice to have some areas you have to dress just a little nicer."
Most of the people that commented against wearing shorts in the dining room seemed to feel the main dining room holds a certain aura, and since it is as formal looking as it is, it is not unreasonable to expect guests to dress nicer when dining there.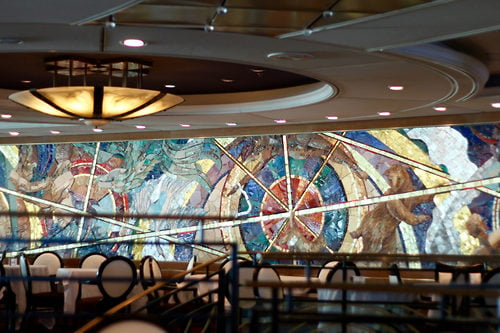 "What others wear does not impact my dining experience. Each of us pay for the privilege to cruise & therefore the right to pick what we want to wear to dinner, or lunch, or breakfast."
This comment exemplifies the sentiment of a lot of cruisers who prefer not to engage in trying to police others and focus on themselves.
"Only on embarkation day... but other than that, no!"
Another vote for there being some leeway in the enforcement of the rules, but generally against wearing shorts.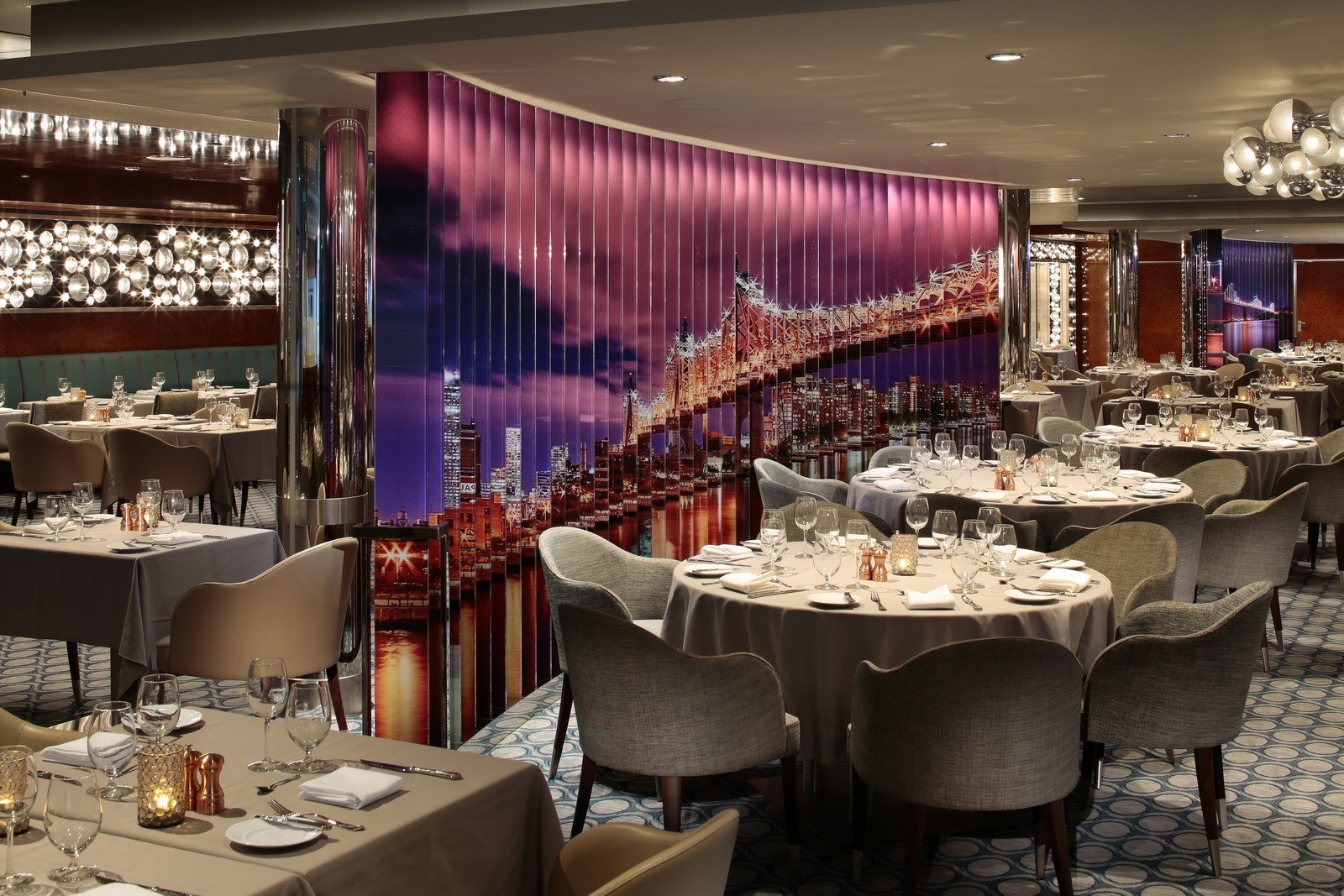 "Why not if they are nice shorts aka not cargo or jean shorts and you are wearing a polo and like boat shoes I don't see a problem. I often wear that to the dinning room and am still more dressed up then many wearing "pants". I have seen many people come in with ripped jeans not nice looking clothes. Wearing shorts does not mean you don't look nice. It's my cruise, I will look nice but if u want shorts when it's hot and it's not formal night I am wearing them."
Of course, there is always the thought that perhaps the dress code itself needs to be re-considered. Whether dress codes are necessary or simply need to be updated with the times is another debate.
As this person points out, not all shorts are the same and the argument against shorts can easily start off with a generalization of lumping them all together.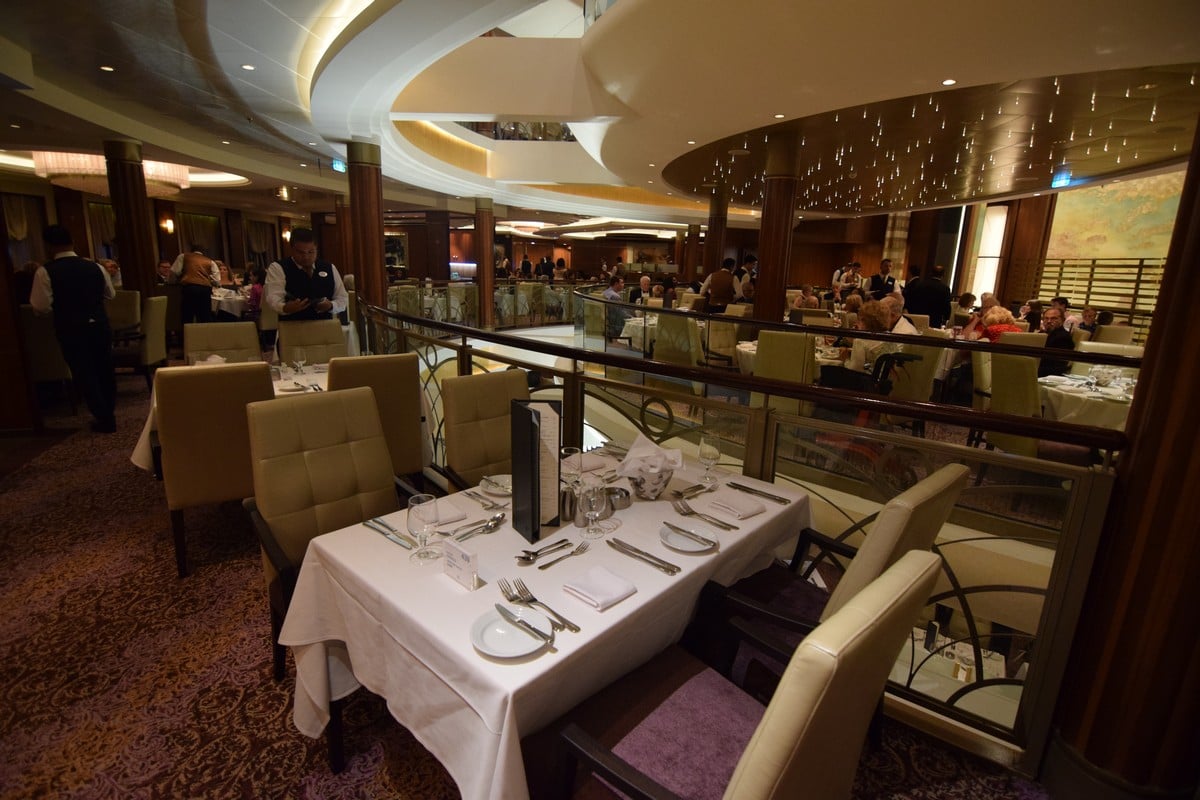 Your thoughts
If you missed out on the poll, let us all know in the comments below what you think. Should guests be able to wear shorts in the dining room on a cruise? Or do you feel a sense of formality is necessary in the dining room during dinner?