In:
We get a lot of questions from our readers regarding one aspect of what to wear on a Royal Caribbean cruise or another, and so today, we are sharing five dress code questions and answers to help everyone know what to expect on their cruise.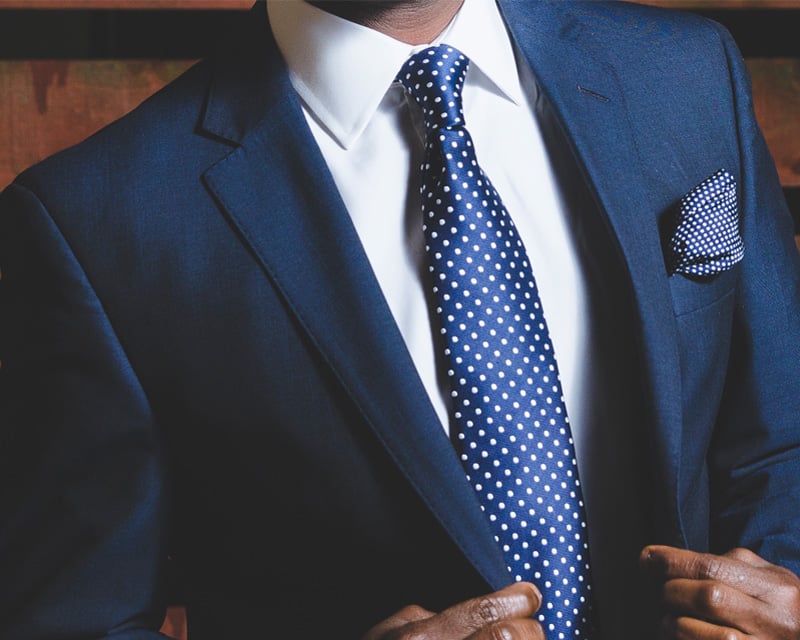 "Do men have to wear suits for formal night or will dress pants shirt and tie be acceptable?" by Shirley Cridland
Men do not have to wear a suit on formal night on a Royal Caribbean cruise.  Suits and ties or tuxedos for men are suggested attire for formal night, however, they are far from required.  The formal night dress code applies to the main dining room (specialty restaurant dress codes always super cede any other dress code, if you happen to be dining there).  
You will find many men opting for a collared shirt and nice pair of pants.  So Shirley's alternative idea of a shirt, tie and dress pants are certainly acceptable.
"Are dress slacks and a dress shirt considered formal night clothes or do I need a jacket also? I do not believe in tuxedos" - Manuel Pataca
Absolutely, dress slacks and a dress shirt are more than enough for formal night.  Jackets are rarely required dress wear anywhere on a Royal Caribbean cruise.
"How formal is dress code on formal nights?" - Louis
This is a pretty common question that gives many first time cruisers anxiety about what they should wear on a cruise.  As you might be able to tell from the answers above, it is not nearly as formal as one might imagine, given the use of the word "formal."
Essentially, Royal Caribbean's dress codes are relative terms. There are three possible dress codes you will encounter onboard:
All of them are suggested dress codes, and by no means required.  When it comes to formal dress code, it is suggested guests dress up the nicest of any of the evenings onboard.  There is, however, no requirement for what exactly does and does not constitute formal wear.
You will see other guests in suits, long dresses and even a few tuxedos or ball gowns.  A majority of guests tend to wear collared shirts (with or without ties) and cocktail dresses. If you prefer a more relaxed formal night motif, a polo shirt and slacks for men will suffice, as will a nice blouse and skirt or pants for women.  There is no fashion police to look for what guests are wearing, and entry to the main dining room will only be denied for those wearing "pool clothing" (tank tops, hats, etc).
"How close to my cruise date can I book a tuxedo?" - Robert Rayner
Royal Caribbean provides tuxedo rentals for guests to use on its cruises via the tuxedo rental website, but you will need to make reservations in advance of your cruise.
Ideally, you will want to reserve it as far in advance as possible to ensure they have your size available.  Tuxedo rentals are also available onboard the ship, but will be subject to availability. They carry a good stock on every ship so chances are very good they will have what most sizes.
"There are two options for a tuxedo rental, but our cruise is only 4-nights, so getting two shirts seems pointless. Are there cheaper options?" - Brian Leather
The pre-cruise tuxedo rental options are a standard offering that is available fleet wide.  I understand your concern, and you could alternatively rent or purchase a tuxedo prior to your cruise from somewhere other than through Royal Caribbean.
Before your cruise, shop around and see what is available in stores near your home. If you plan to use it more than once it is probably cheaper to buy. Remember, you do not need to spend a fortune on a tux.