In:
Royal Caribbean has revised its dress code suggestions on its website and removed shorts from the list, a little more than a week after shorts were discovered as acceptable attire.
The website now lists suggestions for casual, smart casual and formal dress codes.  Under the casual dress code, shorts, tees, and tank tops have been removed from the list.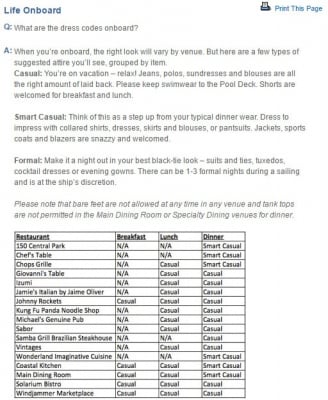 Royal Caribbean generated a lot of discussion early last week when the web page included shorts as acceptable attire.  That decision drew the ire of many traditionalists, who did not think it was appropriate.  This latest website update reverses the policy and clarifies the cruise line's stance on the issue.