In:
A Royal Caribbean cruise vacation provides a tremendous value for guests in terms of what they get for the price they pay, and a very common question among first time cruisers is like this one from Fay Jones.
"Are there any beverages that are included with the meals that is not an additional charge? Also is the tap water safe to drink?"
It is a good question which drinks are included in your cruise, and here is an overview of what to expect in terms of which drinks are included.
Drinks included
You can expect these drinks to be included and available during your cruise for no additional cost
regular coffee
decaffeinated coffee
tea
iced tea
tap water
milk
chocolate milk
lemonade
flavored waters
juices (at breakfast, not fresh squeezed)
hot chocolate (via instant packets)
These drinks are available throughout your cruise at a number of locations, so there will always be somewhere to get something to drink for free.
Anything not on this list will cost you extra, including soft drinks, beer, wine and other alcoholic beverages.
Drinking the water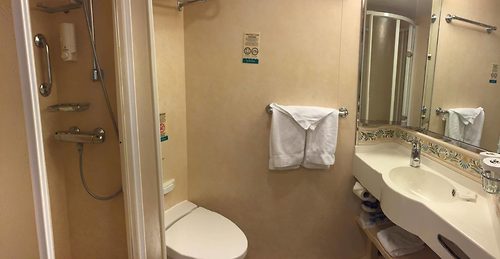 Yes, there is tap water provided on your cruise to drink and it is indeed very safe to drink.
Every Royal Caribbean ship has a meticulously maintained water treatment/storage system that supplies all of the ships potable water.
Some guests report the tap water is not as cold as they would like, in which case your room attendant can bring you ice at any point in your cruise.
If you prefer not to drink tap water, there is bottled water available for purchase or included in a Royal Caribbean drink package.