In:
Whether you are new to Royal Caribbean, been on a cruise and going back, or even a cruise veteran, I have some helpful tips to share for maximizing your cruise experience.
Looking back on the cruises I have taken, I compiled the top things I wish I knew before I ever got onboard any Royal Caribbean ship.
There is no single way to cruise, but there are some "best practices" that anyone can use to make their next sailing free of common mistakes.
Read an old Cruise Compass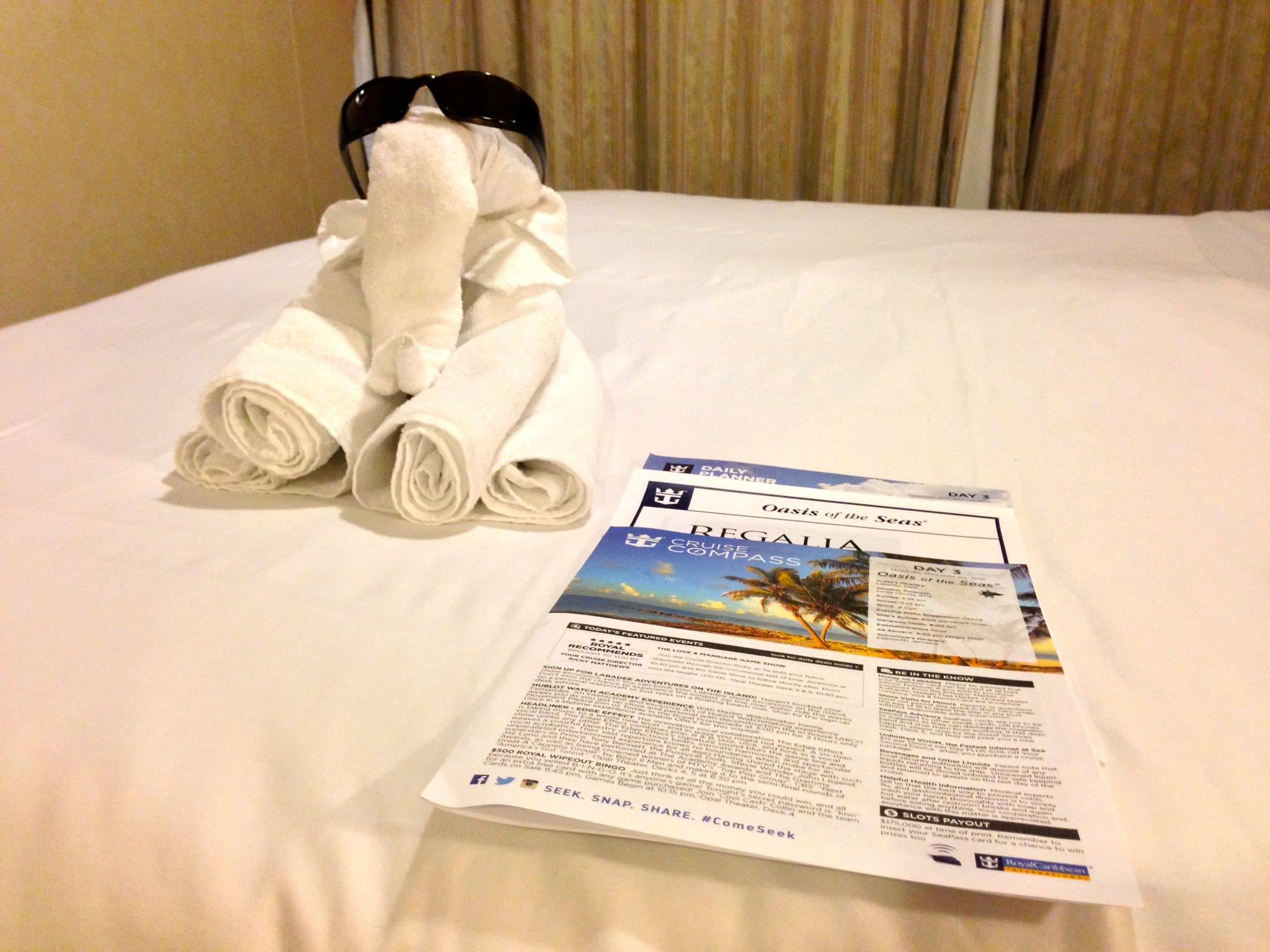 When you are trying to pick the right ship for you, reading a past Cruise Compass is a great way to learn about what the ship offers.
You will likely have questions about what there is to do onboard. In fact, the activities offered onboard may play a major role in which ship you end up booking. 
There is no way to know in absolute terms what your upcoming Royal Caribbean cruise will, or will not, offer, because Royal Caribbean does not publish activities or entertainment schedule in advance.  However, you can learn about what to expect on your sailing by consulting a past Cruise Compass to see what was offered on similar sailings.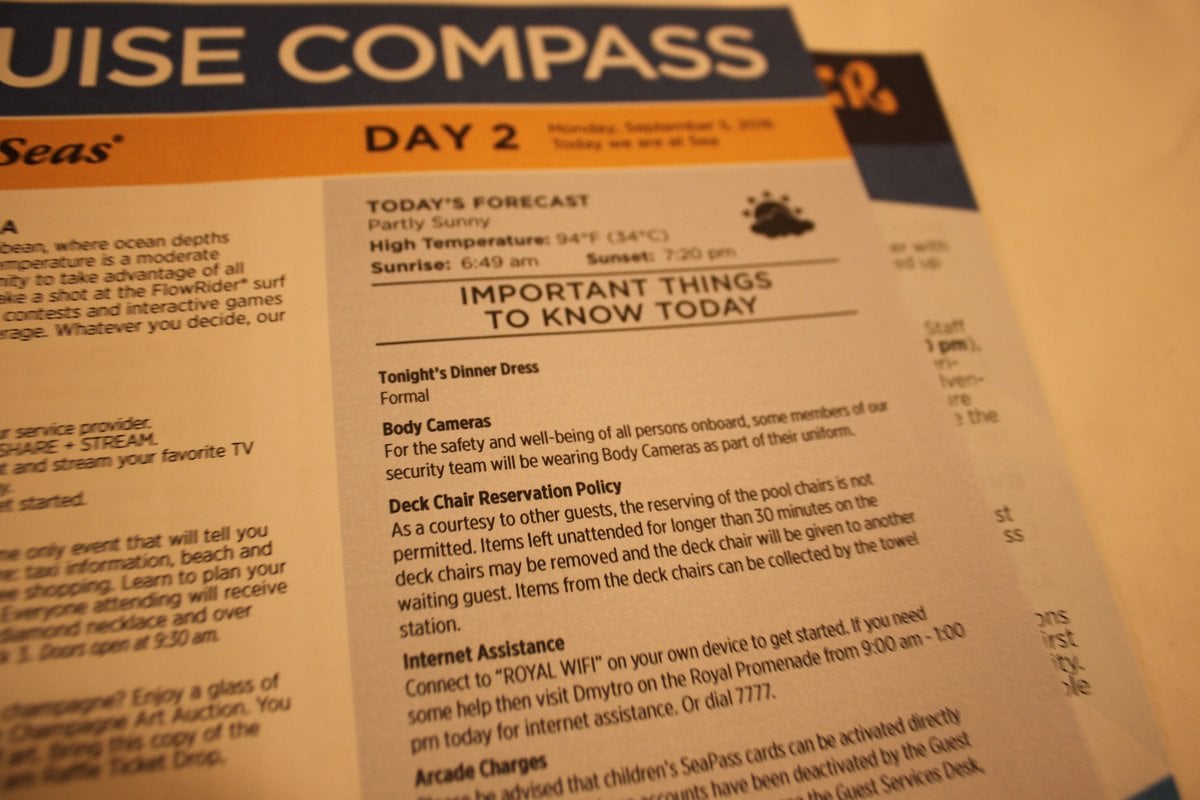 The Cruise Compass is the ship's daily newspaper that is distributed to guests on each day of the cruise.
Generally speaking, Royal Caribbean sailings on a particular ship do not change that much from week to week in terms of the activities or entertainment offered. There will be some discrepancies, like perhaps the movie selection or comedian, but you will get a ballpark idea of what to expect.
With this information, you can have a good idea of what is offered onboard and how often it is shown.
Pre-purchase to save money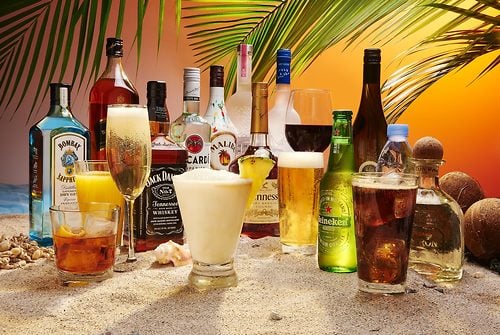 You will want to pre-purchase some of the extra add-ons before your cruise because it is going to save you a lot of money.
Royal Caribbean offers a lot of packages, and whether it is a drink package, internet package, or a dining package, they are all significantly cheaper if you buy them before the cruise.
Besides being able to split up the total cost of your cruise, it will save you money overall because Royal Caribbean offers a discount if you pre-purchase instead of waiting to buy it on the ship.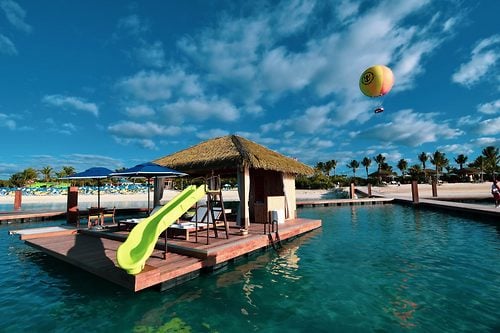 In addition, it will save you time onboard the ship as it means you will not have to take time on the ship to stand in line to book something.
What you want to do is track prices periodically by logging into Royal Caribbean's Cruise Planner site. The cruise line usually runs sales every few weeks that can sometimes reduce the price even more, so it is a good idea to take advantage of these deals when they are offered.
The best part about these price drops is if there is a lower price, you can always cancel and rebook your purchase and take advantage of the lower price without any penalty.
Don't skip specialty restaurants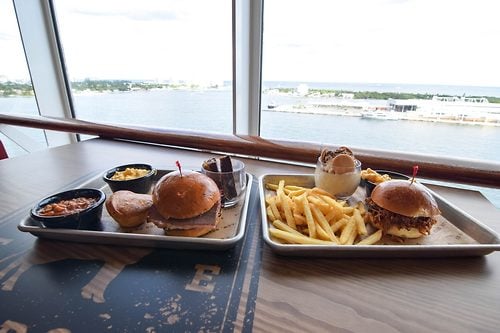 Royal Caribbean's specialty restaurants, which have an additional cost to dine there, are among the best dining locations at sea, and I think you may be missing out if you do not try one or four of them.
You can, and should, still dine at the complimentary restaurants, but working in a specialty restaurant or two on a few nights of your cruise can really give you a nice change of pace and exposure to cuisines that are not available elsewhere on the ship.
I think it is worth it to spend a little bit extra for specialty restaurants because I think they are great choices.
If you think you might want to dine at more than one specialty restaurant, a dining package is a great way to save money overall on the cost.
Don't fear the dress codes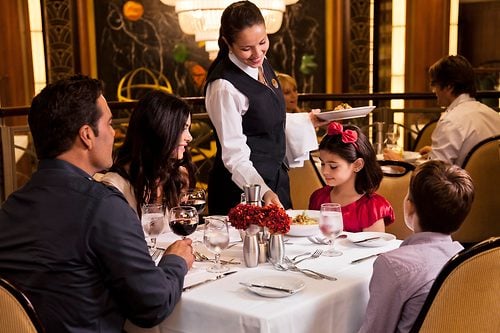 I know it sounds scary, and the idea of having to dress up on your Royal Caribbean cruise may seem like an arduous task, but you should know the dress codes onboard are not nearly as bad as you might think.
Even though on one or two nights of your cruise there is something called formal night, do not worry.
Formal night is a dress code where the main dining room requests guests wear something a little more upscale than usual. For men, a collared shirt and nice pants (tie and jacket optional). For ladies, it means a cocktail dress or something similar.
On most seven night sailings, there will be two formal nights, so pack accordingly. On shorter cruises (3-5 night sailings), there will be one formal night.
Keep in mind that formal night dress code only applies to the main dining room, and no where else on the ship. If you are not dining in the main dining room on formal night, you do not have to dress up because the dress code does not apply anywhere else on the ship.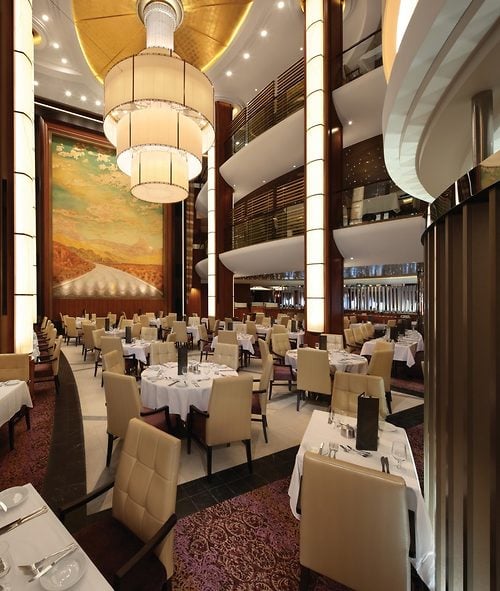 And of course, the inevitable question is what do you wear on formal night? If you are wondering how formal is formal, the answer is it is really not that bad. 
Formal night is not going to look like a scene out of early 1900s cruising. Rather, it has become a relative term that means "something nicer than the other nights of the cruise". It is not to say you need to wear a tuxedo or ball gowns or recreate your senior prom.
If you wanted to skip formal night and the dining room, there are specialty restaurants that have usually a more relaxed dress code to them, or just skip it altogether and go to a place like the Windjammer or another complimentary grab-and-go style restaurant and enjoy your meals there while wearing whatever you want.
Book your cruise as early as you can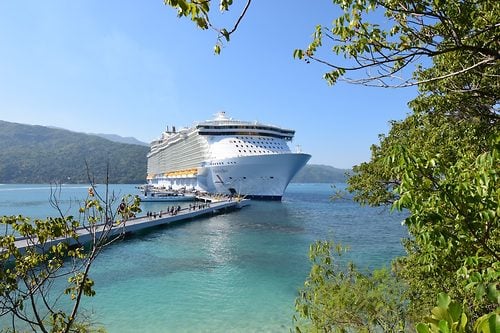 To get the best possible price on your Royal Caribbean cruise, booking as early as you can is critical.
The reason why booking early is so important is because the best prices are found the earlier one books a cruise. Royal Caribbean sells its cruises largely based on supply and demand.
When a sailing is first offered to the public, supply is at its highest because no one has purchased a stateroom yet. As time progresses, more and more staterooms are reserved, and thus, inventory drops, so prices tend to rise.
So the earlier you book the cruise, the best chance you will have at getting a good price on your cruise.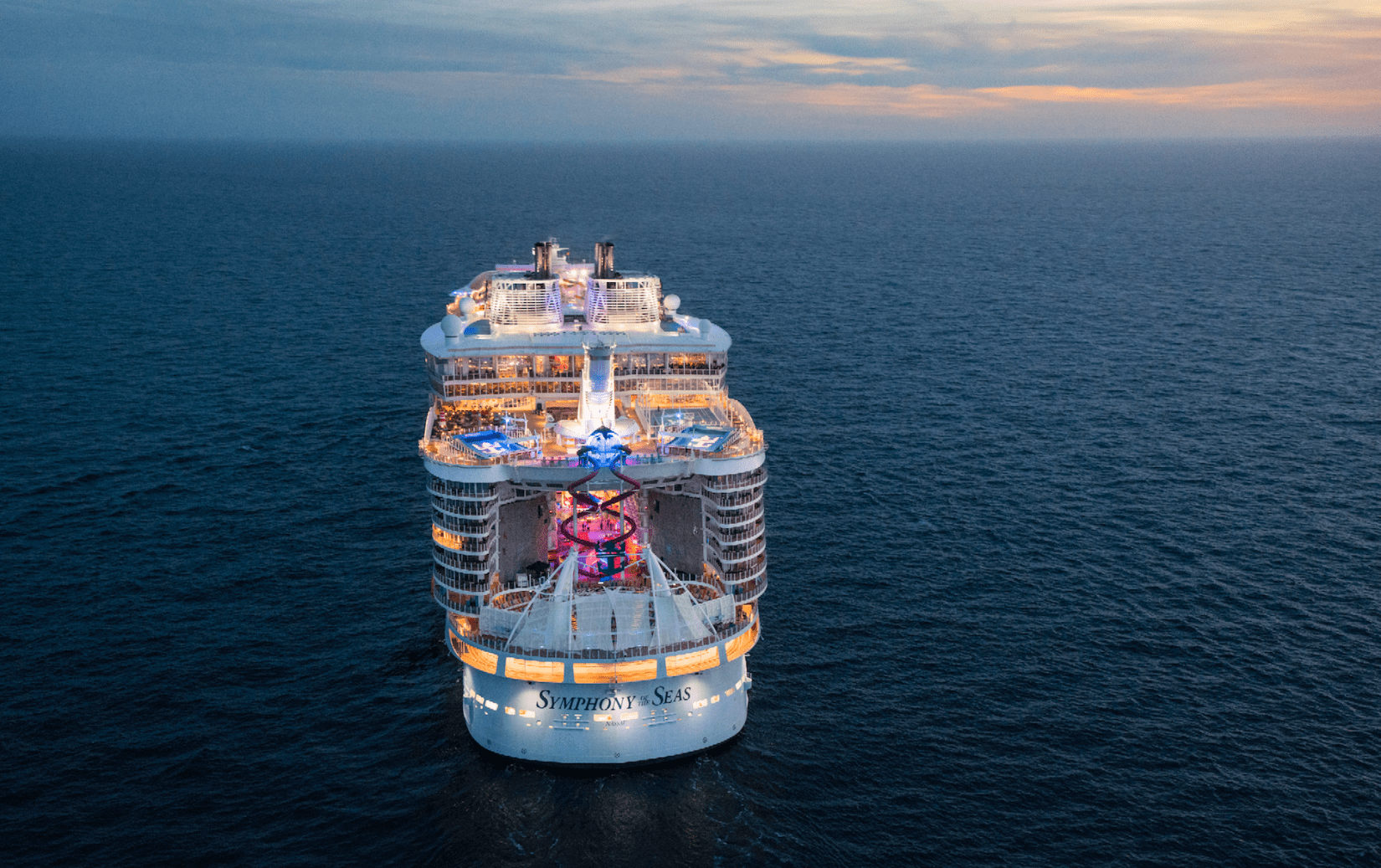 How early is early? Essentially, it means as early as you can afford to do so. Royal Caribbean puts its itineraries on sale as much as two years in advance of the sail date, and while that may be a bit too far in advance for most to plan a vacation, the earlier you ca book the cruise, the better chance you have for that lower price.
If you live in a country like the United States or Canada, you can take advantage of price drops between when you book and the final payment date. Royal Caribbean will allow you to re-price the cruise if the price goes down, assuring yourself of the lower price.
While last minute deals can sometimes work out to nab a deal for some people, last minute cruise discounts are few and far between these days, and it is just too risky to put your entire vacation on the line for trying to find a great price close to when your vacation begins. Not to mention the fact waiting until the last minute means very few choices of the type of staterooms available.
Choose your cruise ship based on what is important to you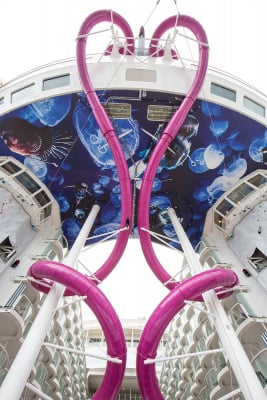 Royal Caribbean has over 20 ships in its fleet, and while they have a common core experience across all of them, each vessel offers different amenities and activities. This means you need to be aware of what each ship offers (and does not offer), and make sure these are things that are important to you.
Royal Caribbean categorizes its ships by class, which are groupings of ships that share a common structure and layout.  Think of ship classes like types of cars: pickup trucks, sedans, minivans, etc. Within each type of vehicle, you have individual car models.  This is akin to how Royal Caribbean categorizes its cruise ships.
In addition to just size and tonnage, each ship includes various entertainment, activities and onboard amenities.  What you want to do is think about which features you want to have on your ship and then see if that ship offers it.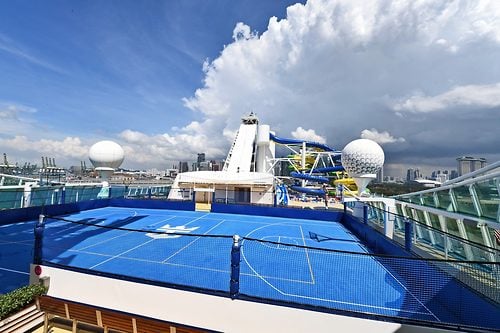 Are you looking for water slides? Skip the Vision class. Need a full Broadway show? Liberty of the Seas has it, but not Freedom of the Seas. Want a nursery for your toddler? Don't book Majesty of the Seas.
Working with a good travel agent can make this process easier, as they can assist in narrowing down the choices for you.
You should also be aware that within each class, ships can vary greatly due to a number of recent upgrades.  Do not assume all ships in a class are necessarily identical.
Ask if the food is not what you want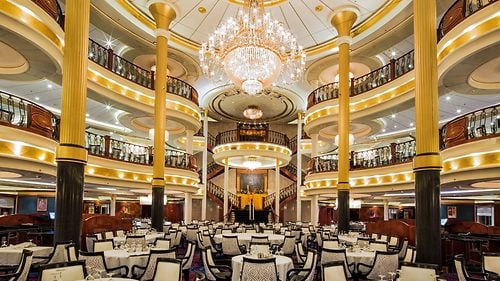 If the food selection you find in a restaurant is not what you are looking for, be sure to speak up and ask for something different. Do not just "suck it up" and assume what is on the menu is the only things available.
Royal Caribbean offers a fantastic variety of dining choices across its ships, but you might want something cooked or prepared differently. 
Perhaps you have a dietary restriction or preference that you would prefer. Or you just feel limited in your choice. Politely talk to your wait staff about what options you have. In general, as long as they have the ingredients and you make the request in advance, they can absolutely accommodate a great variety of requests.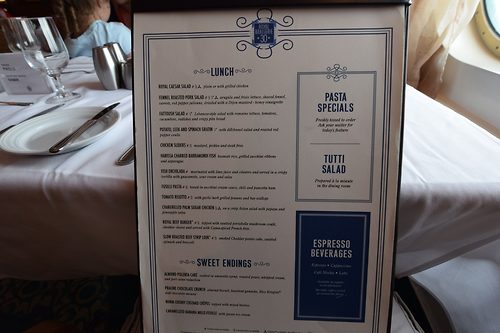 Be aware that some changes take extra time, so give the staff advanced notice. Usually 24 hours will suffice for special meals or foods.  You can ask to speak to the head waiter on the first day if you have a pattern of food prep that you would like to have while onboard and discuss options.
The bottom line is the staff wants to make you happy, so do not feel like you are being bothersome for asking.
You do not need a drink package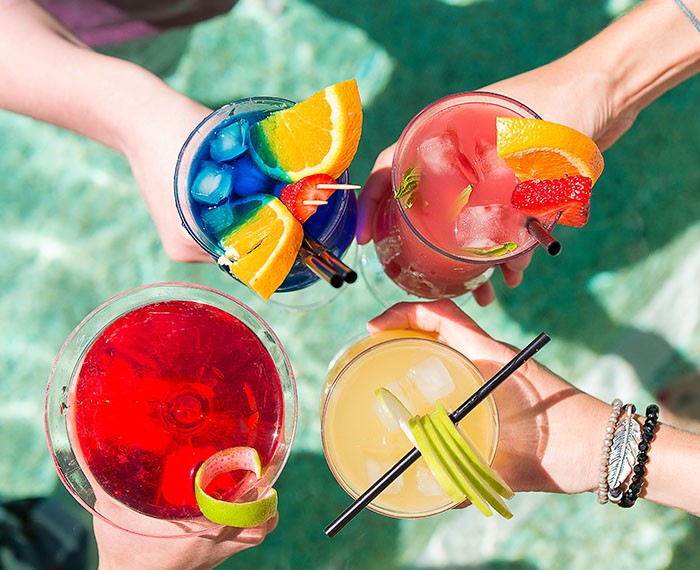 It seems like a lot of first time cruisers find the idea of getting an unlimited drink package quite attractive, primarily due to the convenience and potential savings offered by them. However, a drink package is not a must-have for everyone.
First and foremost, there are plenty of non-alcoholic drinks included with your cruise fare. Some first time cruisers mistakenly believe a drink package is necessary to have anything other than water onboard.
There are some great alternatives to getting a drink package that will not break your budget, while still allowing you to enjoy your favorite cocktails and beverages onboard.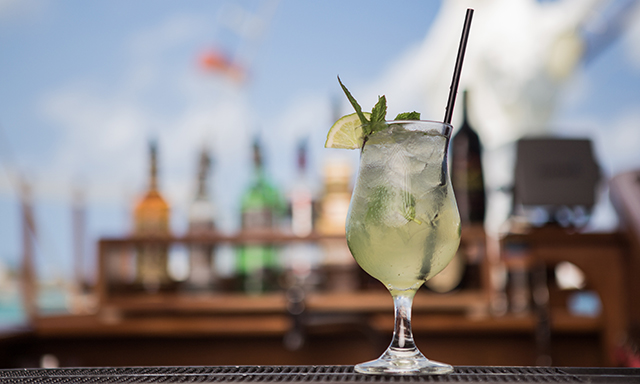 To be clear, I usually buy an unlimited drink package for my cruises because I have found it works for the way I like to cruise, but many other cruisers cite the fact it does not make financial sense to have a package for them.
The key is to determine in your case if a drink package is worth it. Weigh the costs of the package, your itinerary, how often you like to drink, and your vacation budget and make a decision off those considerations.
Get to your cruise port early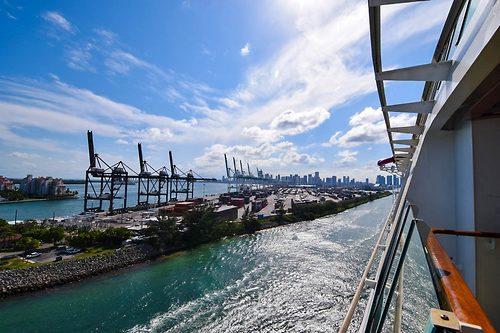 Being early is a great strategy on Royal Caribbean ships for two important reasons.
First, you want to arrive to the city your cruise will sail from at least a day ahead of time to guard against travel delays, such as cancelled flights, car accidents or any travel delay that might put your cruise vacation in jeopardy.
Seasoned travelers know the key is to give yourself extra time so if you do encounter a delay, you have a buffer.  Instead of arriving to your departure city on the day of your cruise, plan to arrive at least one day early to assure yourself that even a cancelled flight means you can still make the ship.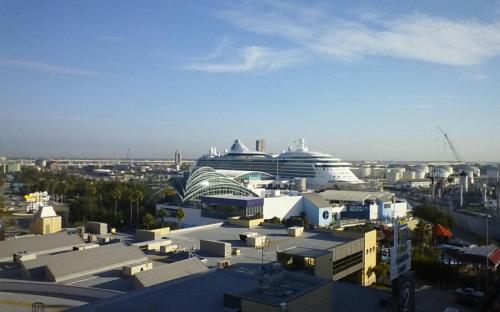 Arriving a day early means you start your vacation sooner, and you get the added bonus of being able to explore and enjoy the city your ship departs from.
In addition, you will want to get to the cruise port early on embarkation day to beat the crowds.
By arriving to the cruise terminal early, you will beat the majority of guests who arrive later in the day and that means shorter waits to check-in and get onboard. Plus, you will have extra time onboard the ship on your first day!
If you are wondering what time constitutes early, sometime between 10:00 a.m. and 11:30 a.m. is a good target. The price you paid for the cruise is the same whether you get on board the ship at 11:00 a.m. or 2:00 p.m., so you may as well get the most time possible onboard your ship!
Shore excursions can be exhausting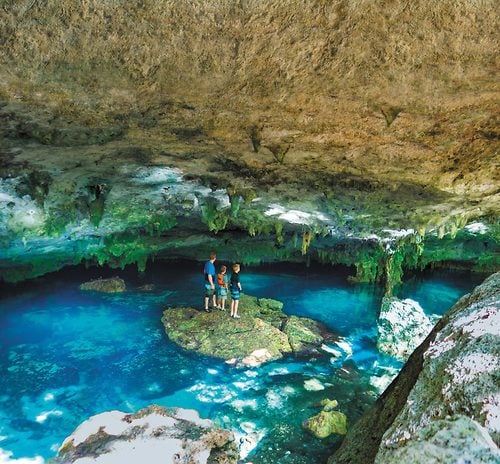 One of the things that sold me on cruising was waking up in a different port every day, but when you plan your shore excursions, you should know they can be exhausting.
What you want to do is know your family's limits and plan breaks, or alternate excursions between intense touring and more casual relaxation.
A good example is if in one port you want to visit historical sites and explore a city, that will likely involve a lot of walking, so perhaps plan the next day to be something more laid back.  Perhaps a day at the beach, or sleep in before heading out for another adventure.
I find if you try to go back to back with lots of walking, it is easy to burn out and end up with not-so-happy feet and family members.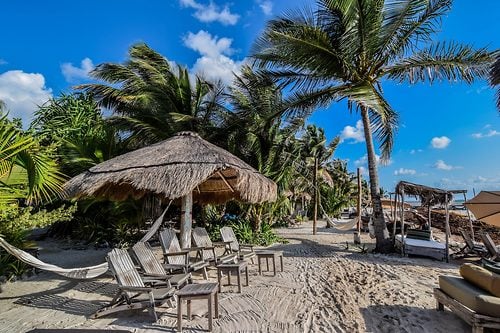 A good idea is to plan breaks and generally take it easy. Sure, the places you visit and the activities offered look amazing and you want to do it all, but downtown is not a problem or something to be avoided.  Vacation is enjoyable from a lounge chair or at the top of a mountain, so make sure you are not over doing it.
Your thoughts
What advice did you wish you had for your first cruise? If it is your first time, what concerns or questions do you have? Share your tips, suggestions and questions in the comments below!