In:
One of the most polarizing topics among cruisers these days is the role of dress codes on a cruise, especially formal night.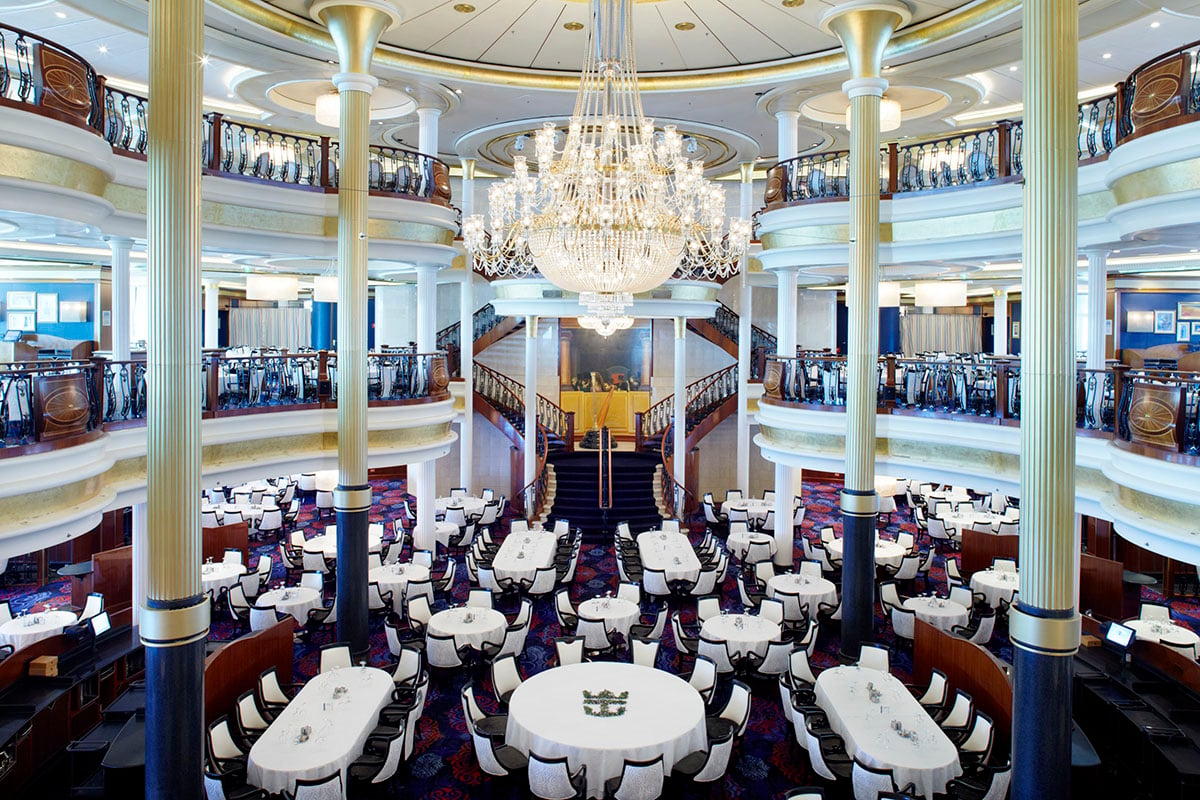 Dress codes apply to the suggested attire for attending dinner in the main dining room on a given day onboard a Royal Caribbean cruise.
The dress code changes daily, with a formal night or two included, but you might be wondering what is formal night and what should I wear on a cruise?
To formal or not...
The concept of getting dressed up for a cruise on formal night is an interesting scenario, because there are many opinions on the relevance of formal night in the 21st century, as well as complacency with the requirement.
I polled some Royal Caribbean cruise fans on Facebook to get an idea of their thoughts, and get a sense of the rate of participation. I asked them simply, "Do you get dressed up for formal night on a cruise?"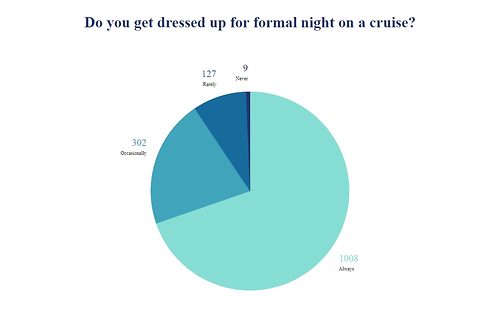 In the 36 hours or so the poll has run, about 1,446 people have participated, and an overwhelming 1,008 of respondents answered"yes" to the question.
The next biggest grouping of answers were among the 302 that answered "occasionally", with 127 responding "never" and just 9 that said "rarely".
These results indicate quite a few cruise fans participate in formal night, which was a little surprising considering the anecdotal trends I have observed among cruisers who voice a desire for a more less-regimented approach to vacationing.
The roots of formal night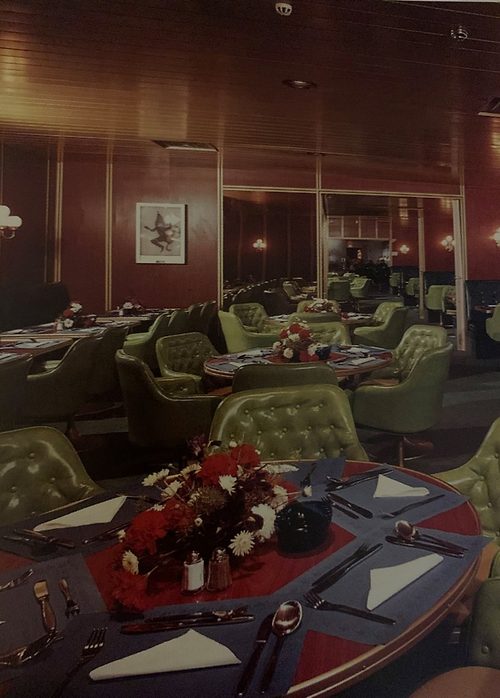 The concept of dress codes emanates from the early days of cruising on passenger liners that most of us recall looking like something out of the 1997 film Titanic. 
Royal Caribbean, and most other cruise lines, carried forward the concept of dressing up for dinner while onboard. It provides an opportunity for guests to dress to impress, get professional photos taken, and enjoy an evening of elegance.
"Dress codes have been around since the heyday of transatlantic liner service," says Billy Hirsch, writer and cruise historian at Cruise Habit, "Those in steerage and tourist class were there with a destination in mind, but those with first-class this accommodations were members of high-society and always looking to impress.  This wasn't only applicable at dinner - but all day long, with guests dressing their best even while enjoying lounge chairs on deck (which had to be rented at cost, by the way)."
"Though the class system largely went away and travel on passenger ships is now primarily recreational, the snob-appeal in cruise-line marketing combined with the tendency of tradition to live long at sea has meant that more formal dress has remained popular with many guests - though most seem content to don a bathing suit rather than a tuxedo when by the pool."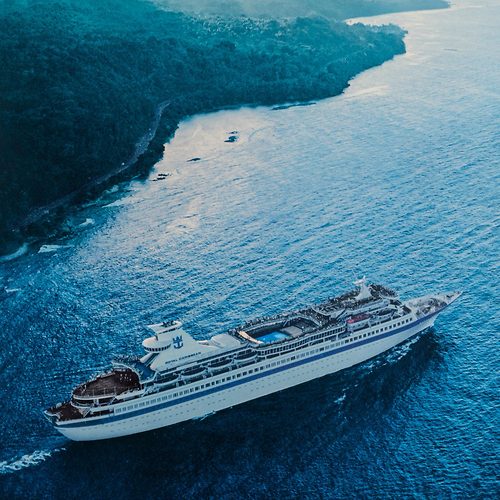 Dress codes on Royal Caribbean look nothing like they did a century ago, but there is some vestige of the past still part of the cruise experience today.
Today, Royal Caribbean lists three types of dress codes: casual, smart casual, and formal. These dress codes apply to the main dining room only, and offer suggested attire for men and women. Specialty restaurants have their own dress code that supersedes the main dining room dress code, and there are always alternative casual dining options that have no regimented dress code for those uninterested in participating.
All short itineraries (5-nights or less) offer a "Wear Your Best" evening onboard (in lieu of a formal night).  Royal Caribbean describes it as: Nighttime's the right time to wear your best look.  That means a step up from your tropical dinner wear, and includes collared shirts, dresses, skirts, blouses and pantsuits.  Jackets, tuxedos/formal wear sports coats and blazers are also appropriate. 
Sailings that are 6-nights or longer still have formal nights.  This includes Harmony of the Seas and all sister ships sailing 6+ night itineraries.    
What should I wear on formal night?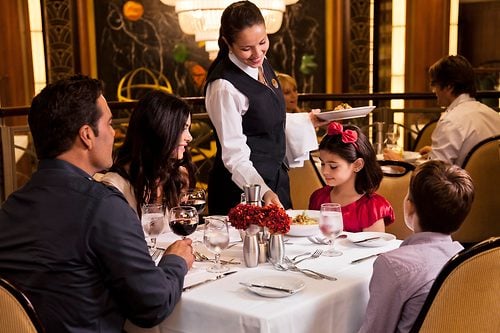 Royal Caribbean's dress code suggestions are just: suggestions.
Their website lists for men to consider a black-tie look, with suits and ties or tuxedos. Ladies should consider cocktail dresses or evening gowns.
If you are asking does everyone dress up to that extent, the answer is a resounding no. If you walk the Royal Promenade or around the Centrum of a Royal Caribbean ship around dinner time on formal night, you will spot plenty of people dressed to these specifications, but many opt for a more casual (but still dressed up) approach. Collared shirts with no jacket or tie for men, or blouses and skirts or leggings for ladies is common as well.
There can be 1-3 formal nights during a sailing and is at the ship's discretion.
Your thoughts
If you missed the poll, let us all know in the comments below what you think. Do you (or will you) dress up for formal night? Do you think dress codes should remain a part of the cruise experience?