In:
We get a lot of questions from those new to cruising and one of the most common questions is about when can guests begin to reserve shows, restaurants, drink packages and more prior to their cruise.
Right after booking a cruise, Royal Caribbean allows guests to register their cruise on their My Cruises section of the Royal Caribbean web site and manage their reservation, with the option of booking dining, entertainment and other purchases prior to the cruise.  Often, not all options are available for prebooking and it leaves some guests wondering when they can do it. 
Why prebook?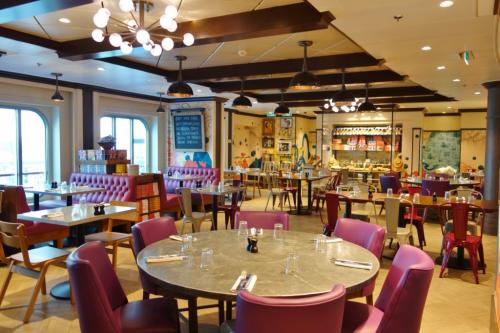 The best reason to book certain activities, entertainment and dining in advance is to guarantee a spot for you and your family, as well as break up the total cost of the cruise.
There is limited capacity for shows, dining and other activities and Royal Caribbean tends to offer guests the option of reserving them prior to their cruise. 
By booking these activities early, you can ensure you have the time and day that you want all lined up.
When can I prebook?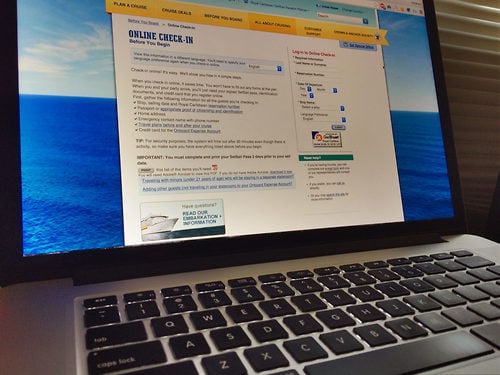 Royal Caribbean will post its cruises to purchase years in advance, but shore excursions, specialty dining, shows and more may not be available to reserve that far in advance.
The truth is, there is no rule about when these kinds of activities become available for booking, and every sailing can be different. Based on our experience, we do have some basic guidelines for when Royal Caribbean usually makes them available for guests to reserve.
Please keep in mind all of the time frames discussed here are general observations, and your sailing may be vastly different.
Entertainment: Royal Caribbean only allows guests to reserve seats for shows on Oasis and Quantum-class cruise ships.  All other ships, will have seating available on a first-come, first-served basis and/or complimentary tickets once guests are onboard.  
If entertainment is available to reserve for your cruise, we have typically seen shows become available for booking around 75-60 days prior to the sail date, but your experience may vary.
Dining: Specialty restaurant reservations can become available 90-60 days prior to a cruise.  The exact time frame will depend on a variety of factors.
Shore Excursions: Royal Caribbean shore excursions will be among the first activities to become available for pre-booking.  We have seen them available as early as 24-12 months prior to a cruise.  
Spa treatments: In my experience, spa treatments are almost always available for pre-booking via the web site.