In:
Royal Caribbean announced it is building a new Innovation Lab facility at PortMiami, adjacent to its corporate headquarters.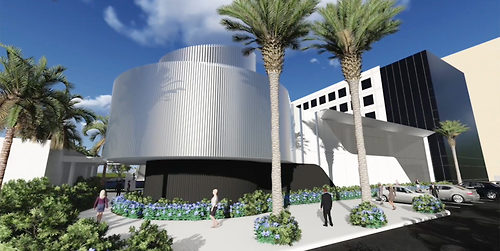 Royal Caribbean is being touted as a first-of-its-kind facility built entirely designed to promote the "relentless innovation" that powers the cruiseline, the building will house unique collaborative spaces where new ideas can tested and tweaked.
Much of the first floor will be open space large enough to allow the construction of full-size mockups of shipboard spaces and the things that fill them – "real" reality rather than virtual – for trials, tests and aesthetics. he rest of the building will contain "ignition hubs" where people from different departments and vendors will gather to spend hours, days or weeks talking through problems and projects.
The new 20,000-square-foot, two-story lab, is intended to be as functional as it is architecturally stunning. Royal Caribbean vice president of architectural design, Kelly Gonzalez, is very excited about the the lab as an idea mill where most of the moving parts are human, "Innovation is nothing new for us. Our daily existence here is thriving off of always wanting to raise the bar a little higher. And go a little further."
"Imagine a large conference room that eight to 10 people would walk into. Now imagine the floor is one seamless sheet of glass and there's rear projection underneath it."
"The whole room is Virtual Reality," Gonzalez continues. "But when you put the glasses on, you and the people you're with are all sharing the same experience in that room."
Completion date for the lab is the end of January.