In:
Royal Caribbean International announced it will voluntarily suspend all operations of its cruise ships for 30 days due to the Coronavirus epidemic.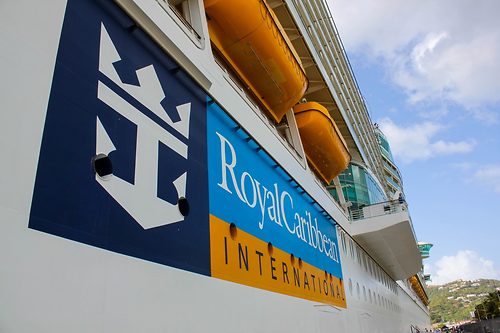 Beginning at midnight on March 14, Royal Caribbean will pause the fleet's United States sailings for 30 days. In addition, the global fleet will be suspened at midnight on March 15.
"We are reaching out to our guests to help them work through this disruption to their vacations, and we are truly sorry for their inconvenience. We are also communicating with our crew to work out the issues this decision presents for them. We know this adds great stress to our guests, employees and crew, and we are working to minimize the disruption."
5:37 UPDATE: Cruises that depart US ports before midnight and international cruises will operate their scheduled itineraries. U.S. ships already at sea will finish their itineraries as planned.
6:56 UPDATE: Vicki Freed, Royal Caribbean International's Senior Vice President of Sales, Trade Support and Service, reports US sailings will resume operations on April 11, 2020.
8:24PM UPDATE: Royal Caribbean has released refund options for guests affected by this shutdown.
MARCH 14 10:57AM UPDATE: Royal Caribbean has decided to suspend the sailings of our fleet globally at midnight tonight. All current sailings will conclude as scheduled. Royal Caribbean expects to return to service on April 11, 2020.

Royal Caribbean joins a number of other cruise lines who also voluntarily shut down temporarily in hope they can reopen when the COVID-19 outbreak slows down, including Princess Cruises, MSC Cruises, Disney Cruise Line and others.
Prior to shutting down, Royal Caribbean attempted to provide confidence to consumers by greatly expanding the window to cancel a cruise up until 48 hours. 
Earlier on Friday, Norwegian Cruise Line also announced they would temporarily shut down until mid-April.