In:
Royal Caribbean has updated its coronavirus protocols effective Monday, March 16, boarding will be denied to any person age 70 or older, unless the guest provides written verification from a qualified treating physician that certifies the person has no severe, chronic medical condition and is fit to travel.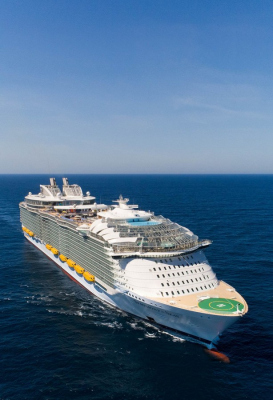 In addition, boarding will be denied to any person with a severe, chronic medical condition, including those specified by the CDC.
Guests of all ages will be screened prior to boarding, regarding underlying health issues that may prevent them from sailing, i.e.  chronic heart, lung, liver, or kidney disease, diabetes, HIV/AIDS, or cancer.
For guests 70 years or older, they can have this letter template filled out by a physician.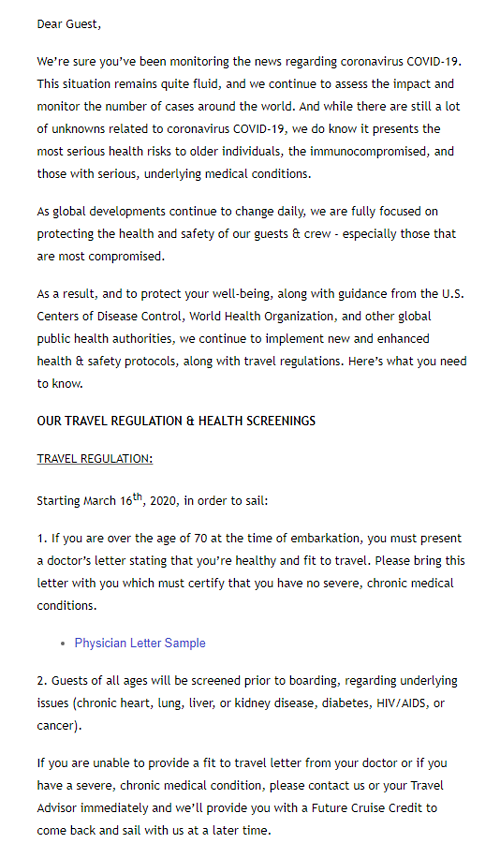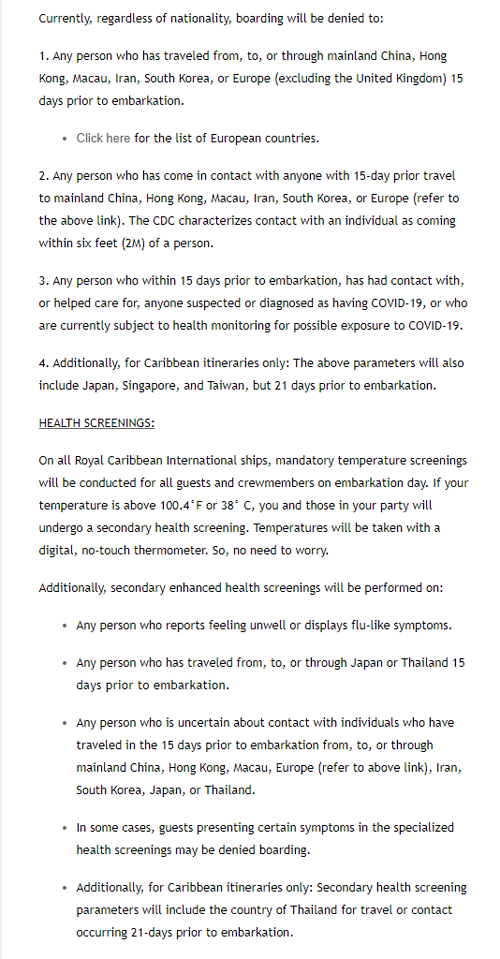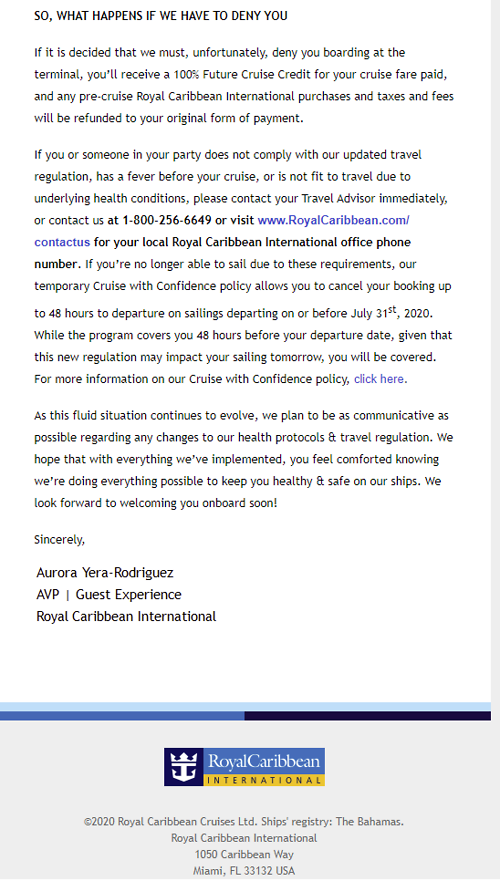 This new policy is in addition to the cruise line's enhanced screening policy that include mandatory temperature screenings, denial of boarding to anyone that has been to mainland China, Hong Kong, Macau, Europe, Iran, or South Korea 15-20 days prior to embarkation.
Royal Caribbean has also implemented additional protocols that include professional medical treatment; isolation of unwell individuals from the general ship population; and intensified ship cleaning, air filtration, and sanitization procedures.