In:
As you are likely aware, Royal Caribbean has shutdown all of its ships until at least mid-May due to the current health crisis.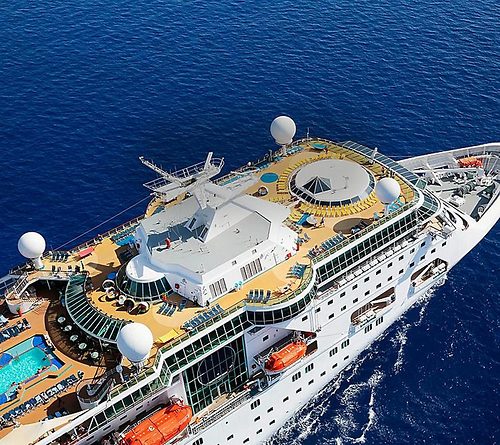 In fact, all cruise lines have taken similar measures that aim to keep people safe, but the global voluntary suspension has disheartened plenty of vacations.
There are no cruises right now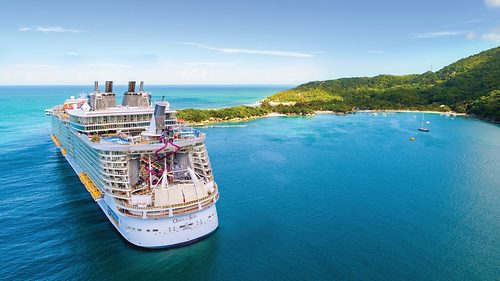 For a month, Royal Caribbean has voluntarily shutdown its cruise ships around the world. 
Initially cruises were cancelled until mid-April, and then Royal Caribbean extended its suspension of cruises until May 12 (with Canada, New England and Alaska cruises cancelled through June 30, 2020.
On top of that, the Centers for Disease Control and Prevention extended its "No Sail Order" for all cruise ships by 100 days. As of the writing of this blog post post, it is not crystal clear what impact that will have, but clearly there are no cruises to be offered in the short term.
How long could the shutdown last?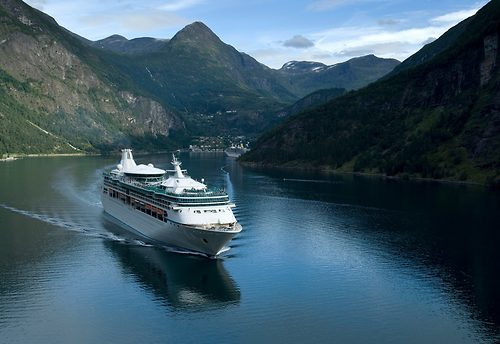 The short answer is, no one knows.
The new No Sail Order by the CDC sets a possible timeline for how long cruise ships could be out of service. Of course, that order only applies to US sailings and it is possible cruises could resume in other parts of the world sooner.
Royal Caribbean has not made any changes yet as a result of the no-sail order, simply stating they are aware of the order, "and are studying how best to respond to its provisions."
If the Health and Human Services Secretary  declares that there is no longer a public health emergency, then the order could get lifted immediately. Alternatively, the director of the CDC could decide to rescind or modify the order in response to new data on public health or other factors. If neither of those things happens, then the order would expire of its own accord 100 days after it's officially published in the Federal Register. 
 If all of this sounds vague, that is because it is and there is not any definite time when ships will certainly sail again.
 If July comes around and we are still in the midst of these issues, it is possible the CDC could extend the no-sail order once again.  However, if things improve quicker than that, the order can be lifted immediately. 
When should I reschedule my cruise?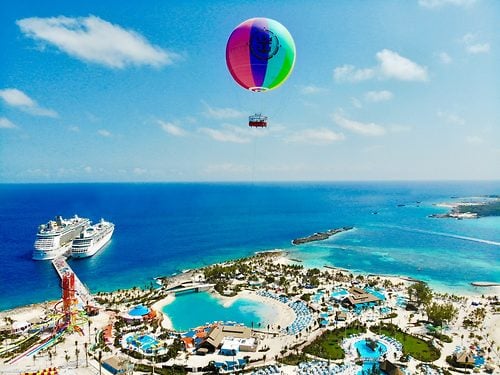 The general consensus seems to be the later you schedule your cruise, the better your chances that your cruise will not be impacted by another round of cancellations.
I will be certain to share any news of cruises resuming on RoyalCaribbeanBlog. Conditions seem to be changing on a daily basis, and I believe it is important to consider things could improve drastically just as much as they could deteriorate.
The good news is there is little risk in booking another cruise in the sense Royal Caribbean provides the Cruise with Confidence program to allow you to cancel up to 48 hours before your cruise. This program is currently valid on sailings through September 1, but I imagine it would be extended out if necessary.
The later you book your cruise, the less likely daily life will still be impacted by the current crisis in the same way it is today. I would recommend putting a refundable deposit down to cover your bases, and if nothing else, give yourself something to do during this social standstill: you can start planning a cruise and provide a goal to look forward to at the end of all of this.  
If you do put a deposit down, be sure to book with a travel agent, as the travel agent community is truly struggling right now and could greatly benefit from your business.
When are you planning to go on a Royal Caribbean cruise again? Share your plans in the comments!