In:
Royal Caribbean announced today it has extended its Cruise with Confidence cancellation policy to now include sailings through September 1, 2020.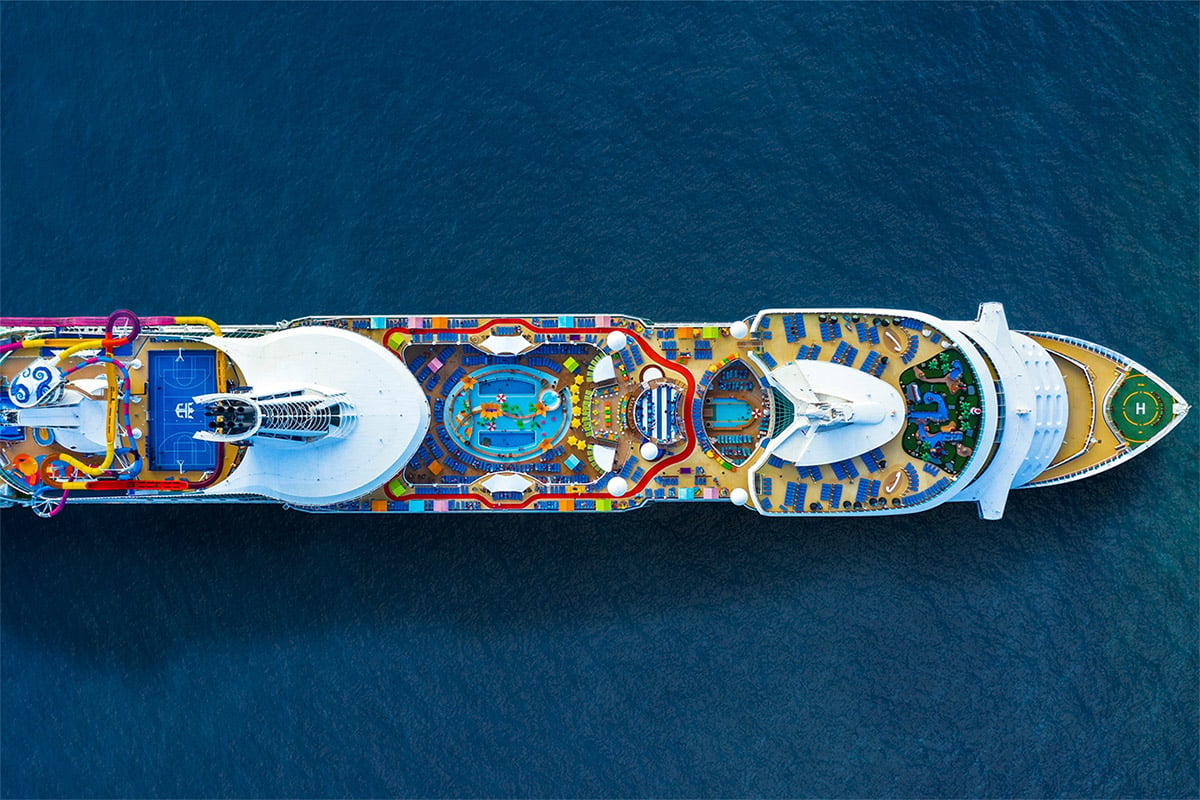 Under this policy, Royal Caribbean is providing guests with the flexibility to cancel a cruise for any reason up to 48 hours before a sailing is scheduled to depart.  
 Guests will receive a full Future Cruise Credit for their fare, usable on any future sailing of choice in 2020 or 2021.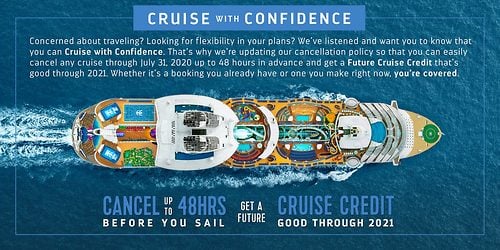 The Cruise with Confidence program was introduced earlier this month at the beginning of the Coronavirus pandemic, and provides significantly relaxed rules concerning cancelling a cruise if the situation changes for a guest.
Ordinarily, guests would incur a penalty for cancelling a sailing beyond the final payment date, which is typically 90 days before a sailing commences. Cruise with Confidence provides a great deal more flexibility to change minds with no penalty.
"Guests are reacting positively to our Cruise with Confidence policy," says company chairman and CEO Richard Fain, "because it enables them to make informed decisions and to better manage complicated travel plans during this unprecedented time of uncertainty."
The extension applies to all cruises with sailing dates on or before September 1, 2020, and applies to the company's global brands Royal Caribbean International, Celebrity Cruises, and Azamara.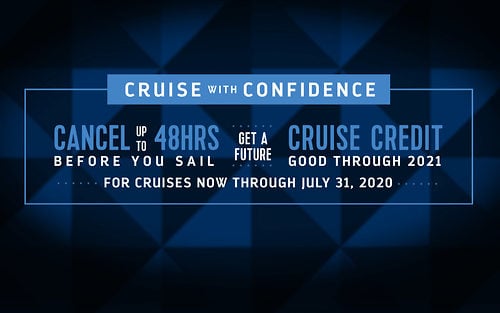 All Cruise with Confidence Future Cruise Credits must be redeemed on sailings departing on-or-before December 31, 2021.
Currently, Royal Caribbean has cancelled all of its sailings between March 14 and May 11 due to the COVID-19 pandemic, and plans to resume service on May 12, 2020.
In addition, due to port closures around the world, Royal Caribbean added they expect to return to service for Alaska, Canada and New England sailings July 1, 2020.