In:
While the public is left wondering if Florida will allow cruise ships to ask passengers for proof of a Covid-19 vaccine, Mayors of three South Florida cities are now publicly urging the Governor to change his mind.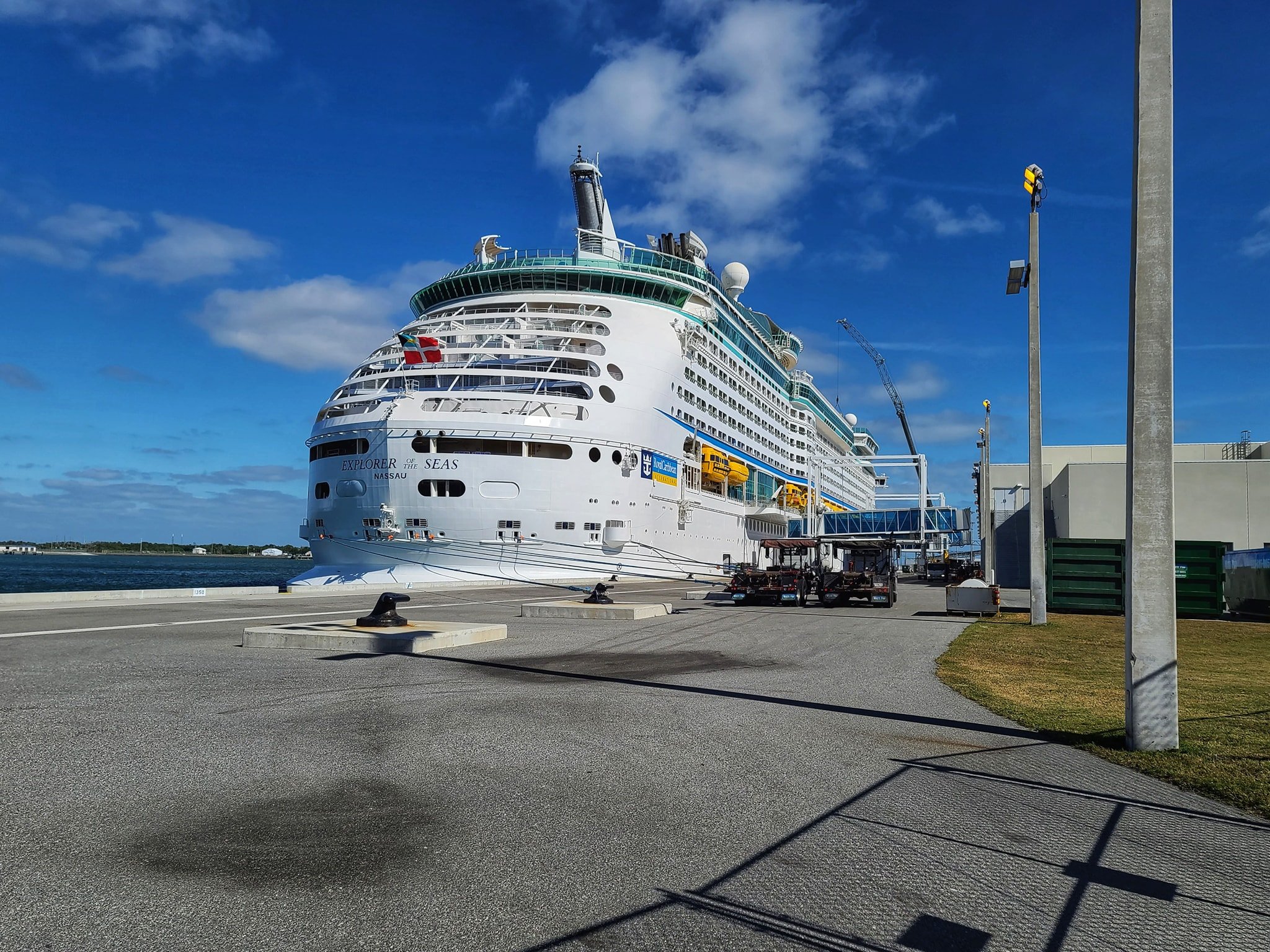 Florida Governor Ron DeSantis (R) championed and signed into law a new bill that prohibts any company in Florida, including cruise lines, from asking customers to provide documentation certifying vaccination against or recovery from Covid-19.
Such a law makes it apparently impossible for cruise lines to restart cruises, since most are requiring its passengers to be fully vaccinated.
Over the last few weeks, everyone has been wondering if a special exemption would be provided for the beleaguered cruise industry, whom Governor DeSantis has been a major supporter.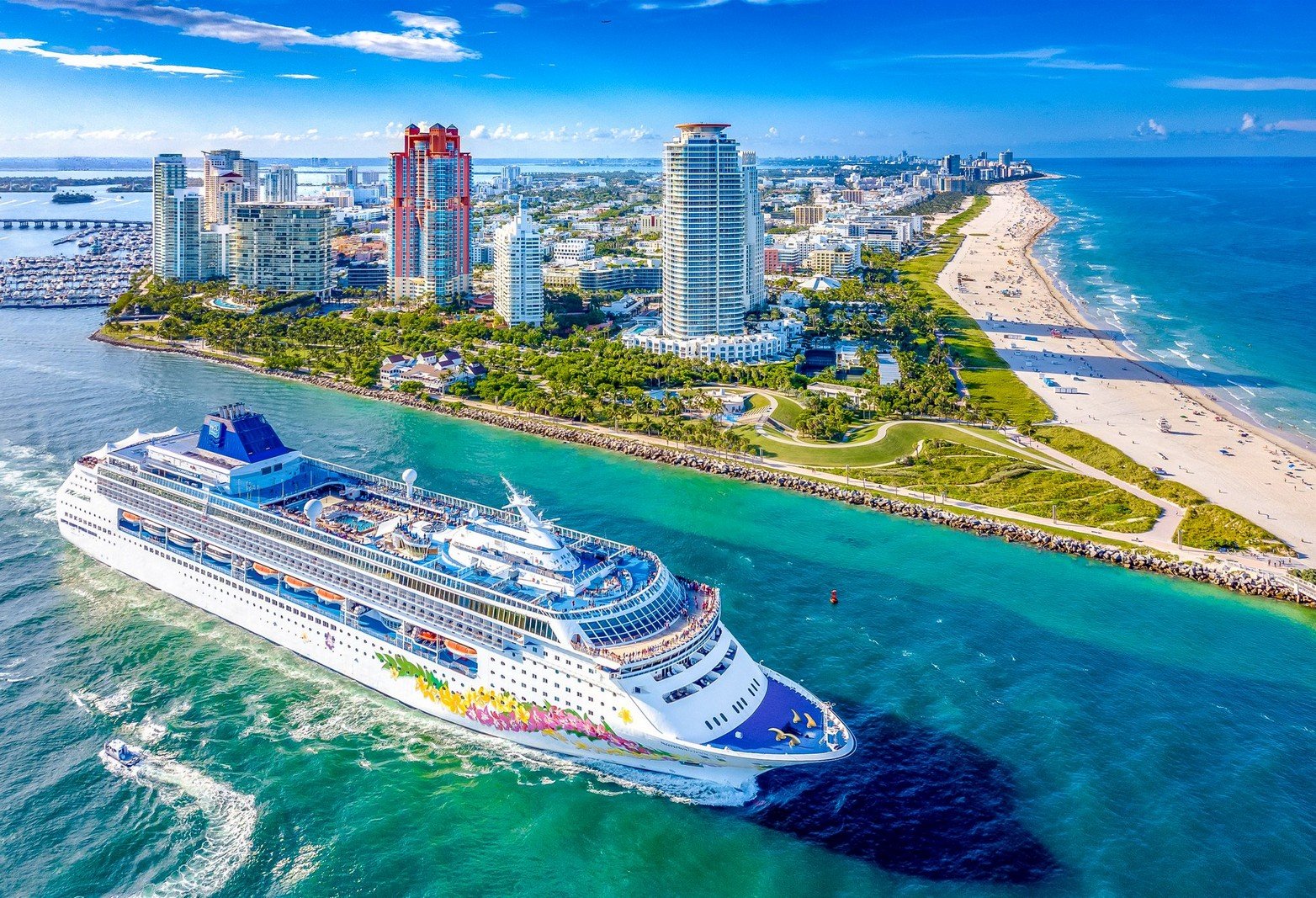 Thus far, the Governor has not budged and insisted the law will remain in place.
Now, the Mayors of Broward County, Fort Lauderdale, and Hollywood are publicly asking the Governor to reconsider.
In a letter first shared by Miami Herald reporter Aaron Leibowitz, the Mayors sent a letter to allow cruise ships to "come up with a solution" so that cruise lines can operate.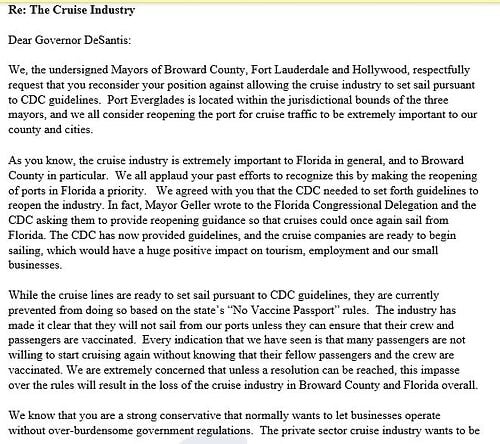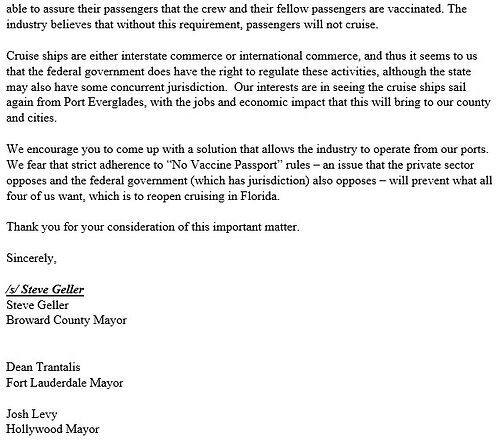 The letters were sent by Broward Mayor Steve Geller, Fort Lauderdale Mayor Dean Trantalis, and Hollywood Mayor Josh Levy.
The Mayors believe because cruise ships are either interstate or international commerce, they do have the right under to be regulated by the federal government.
Like the Governor, the Mayors want the cruise industry to come back so that the jobs and revenue they produce can help the Florida economy.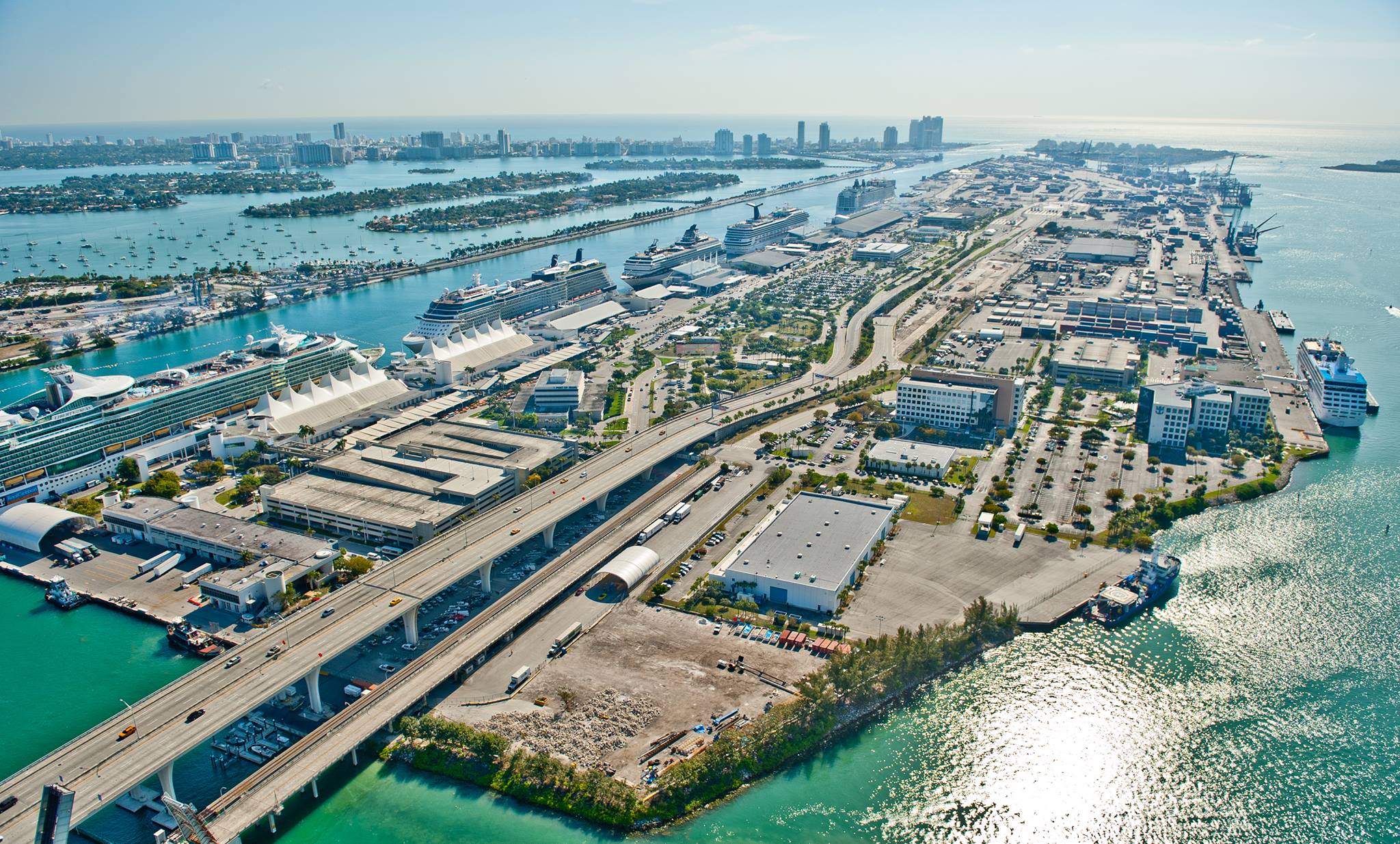 Governor DeSantis believes requiring the vaccine is unnecessary, and put the law into place to prevent many businesses from now prohibiting people based on their vaccination status.
Last month, the Governor explained his position on the matter of cruise ships, "What we want is the cruise lines to be open. And we want them to be able to make decisions about how they're going to how they're going to handle a lot of this stuff. That obviously is within the context of a Florida policy that respects the medical privacy of all Floridians."
"I'll hear is most people don't like the idea that if they show up at a ballgame, they got to whip out vaccination records or some things like that. But some say, well, maybe on a cruise, maybe we could do that a little different. Trust me, it will not stop at that. The minute that they start doing this, they're going to continue to do it. It will expand."