In:
Royal Caribbean's specialty restaurants are one aspect of the cruise experience many guests look forward to each sailing, but just because you have children with you does not mean you cannot enjoy these restaurants.
Royal Caribbean welcomes children younger than 13 in all of its specialty restaurants (when accompanied by an adult) and even offers them special pricing.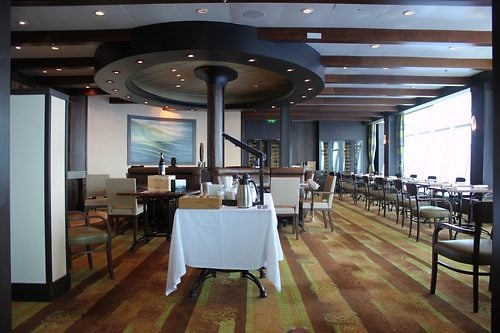 How much does it cost for children to eat at specialty restaurant?
Kids ages 6-12 can dine at specialty restaurants for a $10 cover charge.
Kids 5 years old and under eat free.
Is there a special menu for kids?
Kids 5-12 have a modified adult menu,which is a round-up of kid-friendly favorites from the regular menu.
Kids under 5 are free and have a kiddies menu similar to the kids menu in the main dining room.
Some restaurants do not have kids menus and so kids order off the regular menu.
Royal Caribbean specifies restaurants such as Wonderland Imaginative Cuisine, 150 Central Park, and Chef's Table do not have kids menus, as those experiences are better suited for guests age 13 and older. 
What if my kids want to eat off the regular adult menu?
In this scenario, you may be charged full price for your children.
It is worth discussing with your waiter, as we have heard of situations where they still charge the children pricing.  
Your mileage may vary, but expect to pay full price for children ordering off the regular menu when there is no kids menu option.
How do I make reservations at a specialty restaurant if I am bringing children?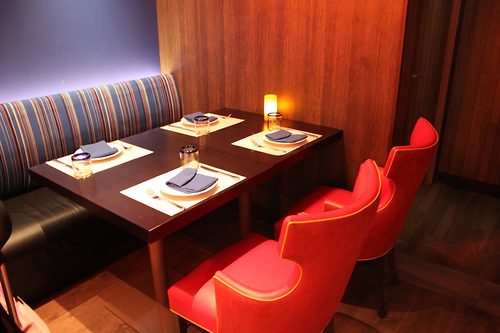 If you book in advance, you will pay the full price but then it will be adjusted for the children's price as a credit on your SeaPass on board.
Bookings made on board will be charged the reduced rate when booked.
Because the Cruise Planner does not offer pricing for children, we recommend making reservations for a party size that omits the children and then showing up to the reservation with the children and informing the staff your dining party has grown.
This strategy allows guests to not overpay for their dining reservations and require an adjustment later.
What is the pricing for children at a la carte specialty restaurants?
At a la carte specialty restaurants, children are charged based on what they order off the regular menu.