In:
Taking your kids on a Royal Caribbean cruise means a family vacation to fun and beautiful places to visit.  Along the way, Royal Caribbean provides award winning kids programming that is largely included in your cruise fare.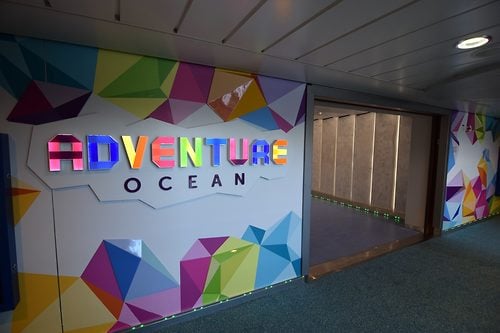 Before you step aboard, check out these six important tips for a successful time in Adventure Ocean
You can (and should) register on the first day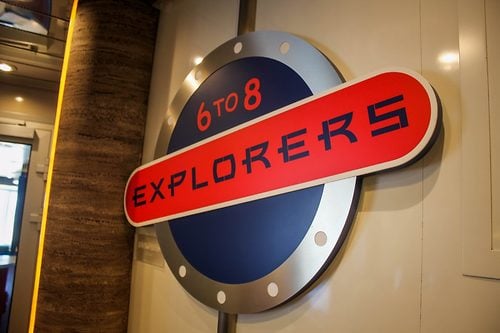 On the first day of your Royal Caribbean cruise, guests can register their children in Adventure Ocean prior to Adventure Ocean opening.  While you can register kids at any point in the cruise, take advantage of the open house on embarkation day for an optimal experience.
The Cruise Compass will list times when Adventure Ocean is open for registration.  This time is not when Adventure Ocean is open for kids to stay, but for kids to see the area and for parents to ask questions and get acclimated to the program.
It is a good idea to register kids on the first day simply because there is a set time for registration to occur, and it ensures a smooth first night later on.
Adventure Ocean is open on the first day
In the past Royal Caribbean did not open Adventure Ocean on the first day of the cruise, but that has changed in recent years.  
There will be limited hours, but Adventure Ocean will be open.  You will have to check with Adventure Ocean for exact hours, but expect it to be open the first night.
If you are looking to plan dinner, it is our experience Adventure Ocean opens at 8pm on the first day.
Port day hours are different from sea days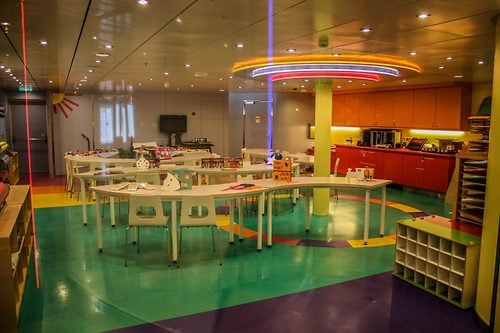 Aside from embarkation day, there are two types of Adventure Ocean operating hours: port days and sea days.
On sea days, Adventure Ocean is typically open
9am - noon
2pm - 5pm
7pm - 10pm
On port days, Adventure Ocean is open for the entire duration your Royal Caribbean ship is in port.  Once the ship leaves port, it resumes the normal schedule described in sea days.
In addition, Royal Caribbean will open Adventure Ocean early enough for guests booked on Royal Caribbean shore excursions to drop children off.  Check with the staff on exact times.
Adventure Ocean is mostly complimentary
Up until 10pm, there is no additional cost for Adventure Ocean.  The programming is included in the cruise fare.
From 10pm to 2am, Royal Caribbean offers an after hour option that has an hourly cost for parents that want to let kids stay a bit later. The cost is $7 per hour. 
There is no need to make reservations for after hours, it simply kicks in if you do not pick up the child before 10pm.
There are special events for families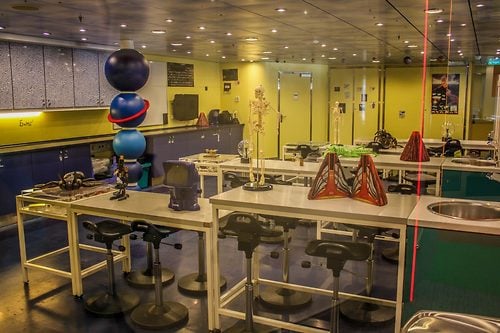 In addition to the Adventure Ocean programming, the Cruise Compass will list special events for families to enjoy, if they so choose.
Depending on your ship, the variety of activities will vary.  There are events like family movies, DreamWorks character meets, art sessions, ice skating and more.
Usually on the first night of the cruise, there will be a special time where many arcade video games are set to free.  Check the Cruise Compass for the exact time.
There is a special dinner option for families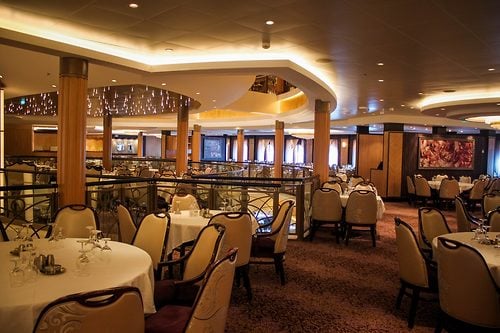 My Family Time Dining is offered for the first seating time in the main dining room, for children ages three to 11.
Here is how it works
You arrive at the dining room with the kids and let your server know that the kids will be headed to Adventure Ocean as part of the My Family Time Dining program.
The kids order and are served right away so that they can finish their meal within the first 40 minutes.
After about 45 minutes, the Adventure Ocean staff arrive in the dining room lobby to sign in and hand off the kids.Parents will need to escort their children to the designated Main Dining room entrance doors at 6:45 pm to check their child in with the Adventure Ocean counselors. Once checked­in, the Adventure Ocean counselors will then escort their children to Adventure Ocean for ongoing evening activities.
Adults return to their table to enjoy the rest of their meal at a more leisurely place.
Pre­cruise, guests can call into Reservations, reserve online, contact their travel agent or certified vacation planner. Or guests can sign up onboard in the Adventure Ocean area. Pre­cruise reservations are encouraged.