In:
It is not often you can take a cruise ship experience and make it widely available to anyone at home, but Royal Caribbean did just that with a new mobile game.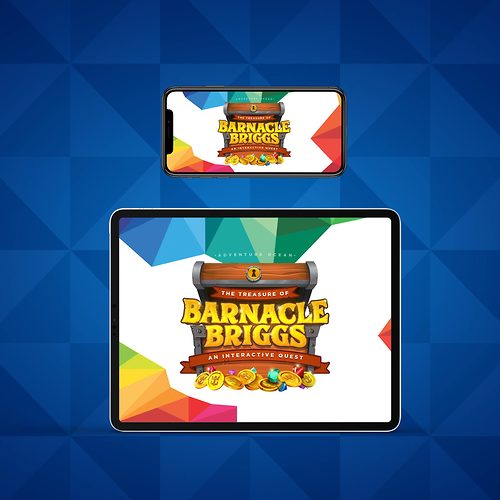 Royal Caribbean unveiled a new mobile game for kids to play at home that was originally created for children onboard cruise ships, and I was given an inside look at how it happened. 
The Treasure of Barnacle Briggs was released for families to enjoy, and the transition from onboard game to iPad game was a fairly quick turnaround.
Jared Finegold, who is a Senior Manager in the Emerging Products & Digital Innovation division of Royal Caribbean Group, said it took about three to four weeks from start to finish to port the game over.
Deciding to bring the game home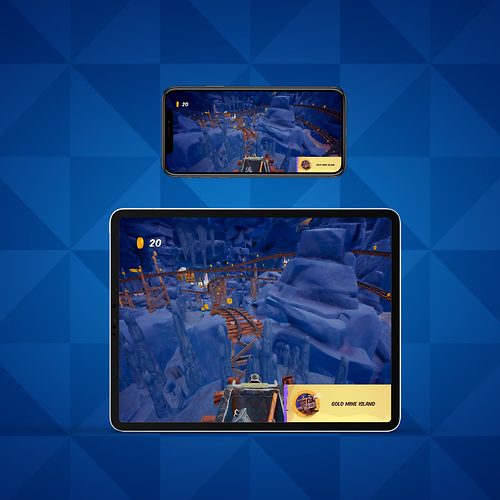 Royal Caribbean added The Treasure of Barnacle Briggs to large screens outside and inside Adventure Ocean on Oasis of the Seas and Freedom of the Seas, which are ships that have completely revamped their Adventure Ocean spaces.
Anyone can play these games, and they had become popular onboard the ships in the few months it was available prior to the cruise shutdown.
Lauren Berman is a Senior Manager of Product Development  for Royal Caribbean International, and indicated that through research, the 6-12 year old segment of kids is an important age group for the cruise line to enhance its offerings.
"In that segment of six to 12 year olds, video games are so important, but we wanted to layer in, how do we engage them in a unique way that's customized Royal."
"We knew we needed to push ourselves and engage kids in a unique way. And then kind of through this discovery, we landed on this high level pitch idea of this treasure hunt and rewarding them and having them investigate different areas and islands."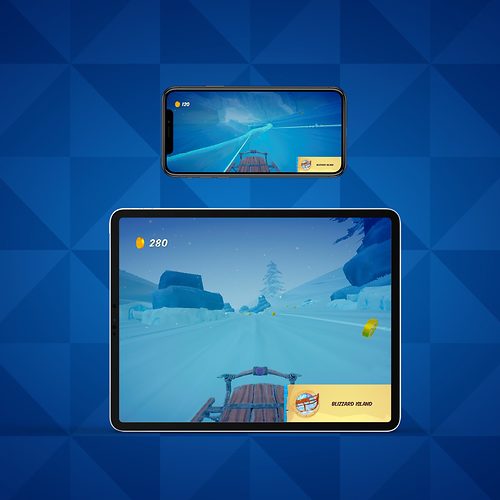 Following the shutdown of the cruise industry, Royal Caribbean began having conversations about how to connect with guests at home.
"I think that all of us here, miss being on the water, we miss the ship experience," Mr. Finegold recalled. "So in partnership with Firstborn, the agency we work with to develop these, you know, we said, what if we take a handful of games, specifically the touch ones and put it into an app?"
Creating the game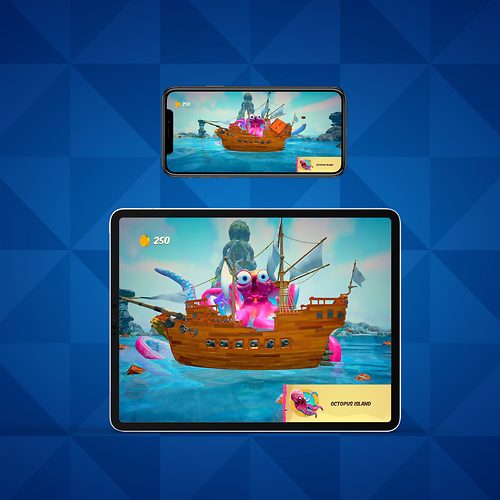 Of course, taking a game from a ship and making into a mobile game is no simple feat, but Royal Caribbean has been gearing up for this with some other work.
Mr. Finegold shared Royal Caribbean's approach to making a game, which is something they have been preparing for, following in the footsteps of other recent projects.  
"I think the game development part has been something we're starting to dabble in. So if you look back over the last few years, the first game we launched was Sasu's Mystical Quest onboard Spectrum [of the Seas]. Right after that was Expedition Two70."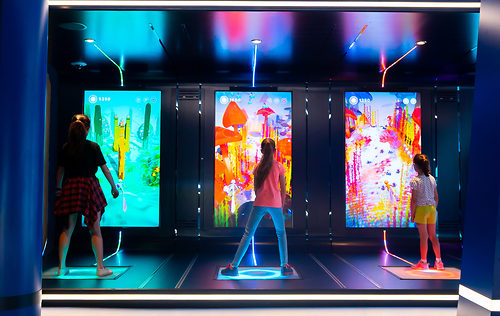 Sasu's Mystical Quest on Spectrum of the Seas
"We're definitely not a gaming studio, but we have experience building games and we have experience understanding how guests want to interact with us."
Of course, the game in Adventure Ocean involves oversize touchscreens and body tracking technology, and two of the games require full body movement.
"So over the course of about three weeks, we skinned the games, put them into a phone, a ton of testing to make sure it works flawlessly and provide the same experience; a little bit different than being on a three by five device versus fifty five to seventy two inch screen. We wanted to deliver the Royal Caribbean experience at home."
iOS devices only...for now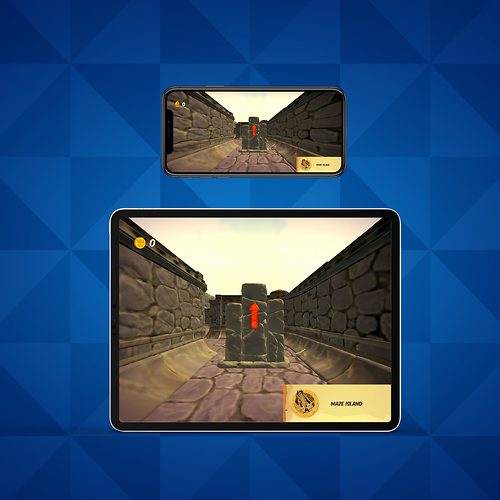 The new mobile app is only available for iPhone or iPad at the moment, which means Android users are unable to play.  I asked the team about plans to provide an Android version too.
Mr. Finegold explained why they went with Apple Devices first, "At the moment it's just iOS. Most of our guests are on iPhone. Depending on the popularity and how this grows and what back to service looks like, it's definitely not off the table."
Ms. Berman added that the decision to port the game was rooted in the early part of the cruise shutdown and so many families being at home, and Royal Caribbean wanting to do something to deliver a bit of the cruise experience to families, "We have to bring something home to the kids to play with. All of their summer vacations are being canceled. So I think at our core, it it tugged on our heartstrings as well to really bring this and deliver this to kids everywhere.
What's next?
With the launch of the Treasure of Barnacle Briggs, the next logical question is what is next for Royal Caribbean, and what other ideas might we see come our way.
"Definitely something we hope to and look forward to in the future when things ramp up as a brand, and we're back to service," Ms. Berman explained. "I definitely think it's something that has been so successful or so passionate about. And this was just the beginning."
Mr. Finegold added that what we are seeing is the beginning of Royal Caribbean branded entertainment and characters coming to the fleet, "As we look at what it means to amplify our youth and family experiences, we're building a suite of intellectual property."
"I think the goal is to start to take these characters and make them such a big part of the family and experience on board that they're on every ship there... something kids want and expect to see on board."
You can download The Treasure of Barnacle Briggs for free from Apple's App Store.