In:
As part of the new digital entertainment coming to the Royal app on select ships, Royal Caribbean has introduced an interactive game called Expedition Two70 for Anthem of the Seas.
The game is free to play, and simply requires guests have the Royal Caribbean app installed on their mobile device.
Once on board the ship guests can visit the Two70° venue to begin the augmented reality adventure.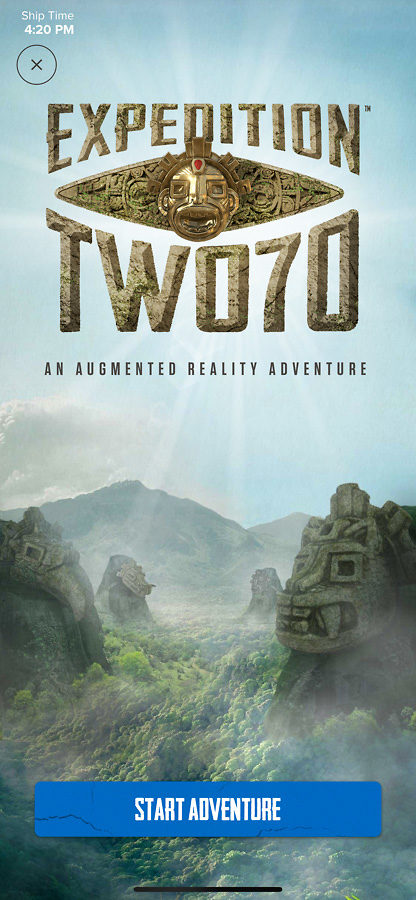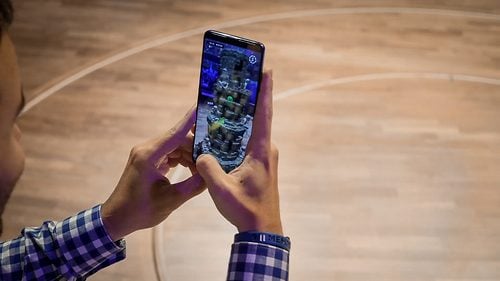 The game proceeds in a scavenger hunt fashion looking for masks with the beautiful Two70° venue on deck 5 aft.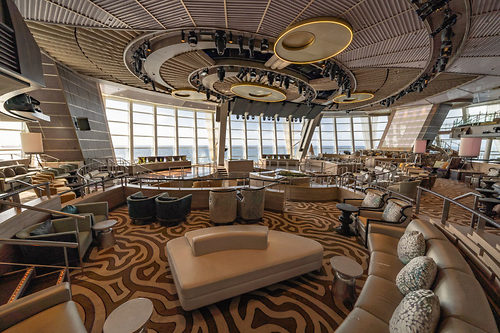 Once a mask is found players scan the mask in the app to launch one of four augmented reality games.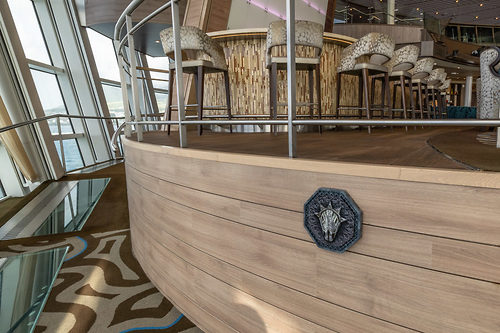 Each game session explain the objectives before launching into the augmented reality game using the camera and motion sensors of your device.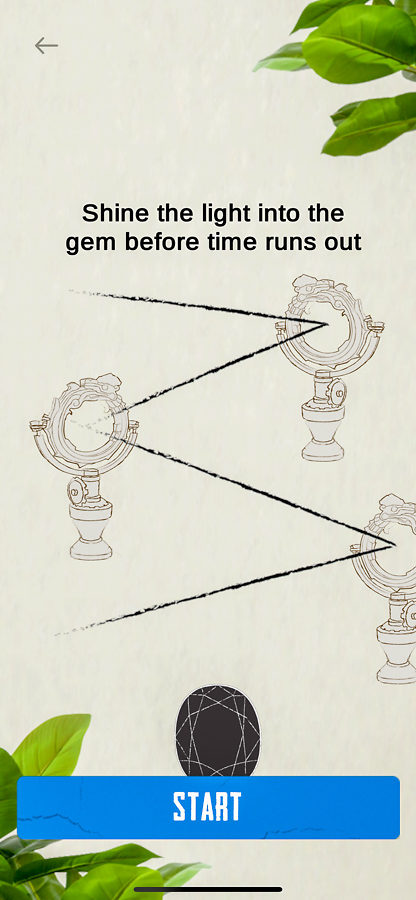 At this mask station a virtual mountain appears with light directed through a series of gems by moving your device and yourself around to focus the light on an object, destroying it and moving to the next level.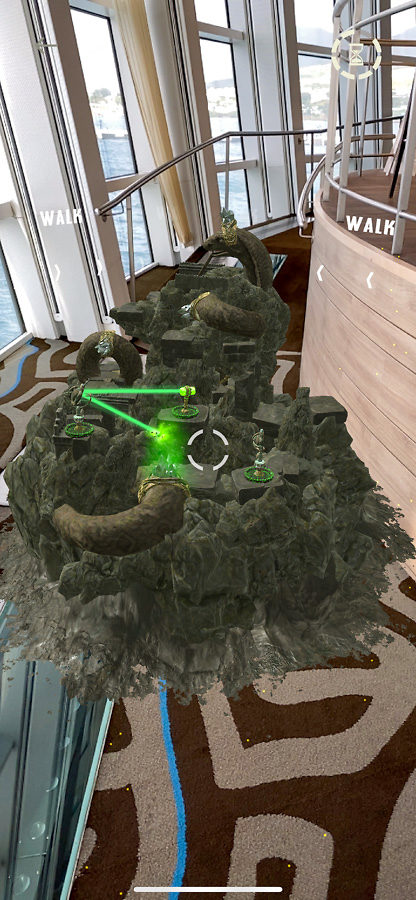 Once you complete all levels in the challenge that mask is unlocked.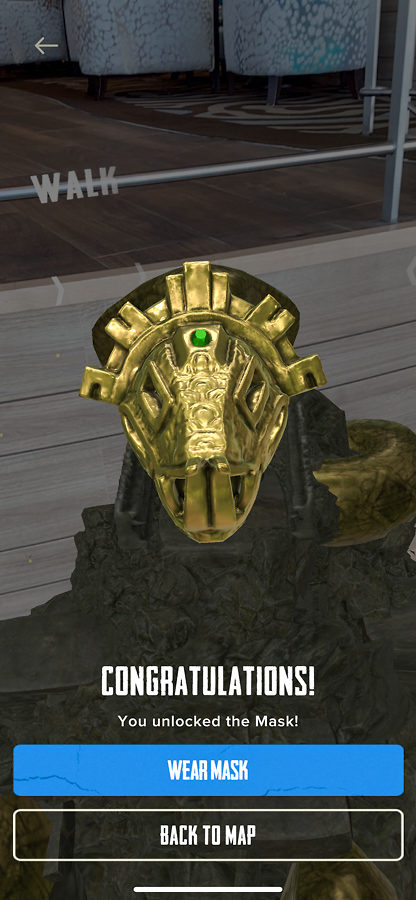 Masks are found in different areas around the Two70° venue.   Each offers a unique and challenging augmented reality experience.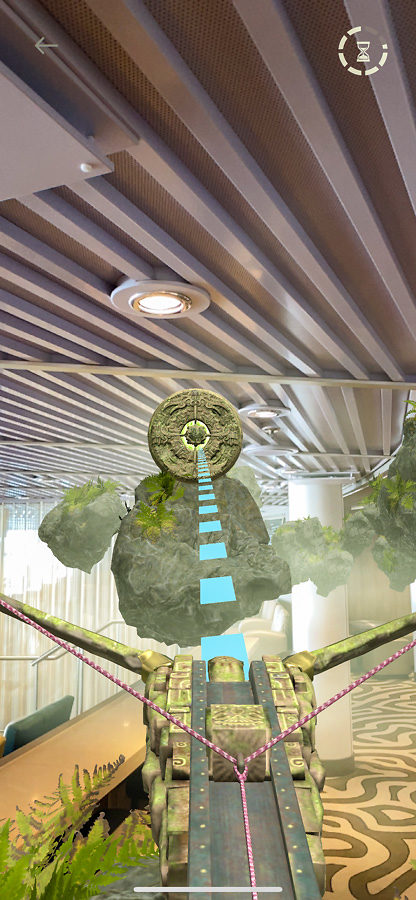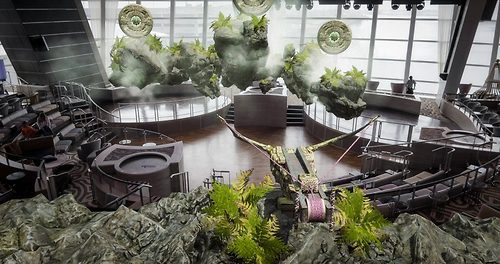 As you progress through the adventure each mask is unlocked until you have unlocked all of the masks.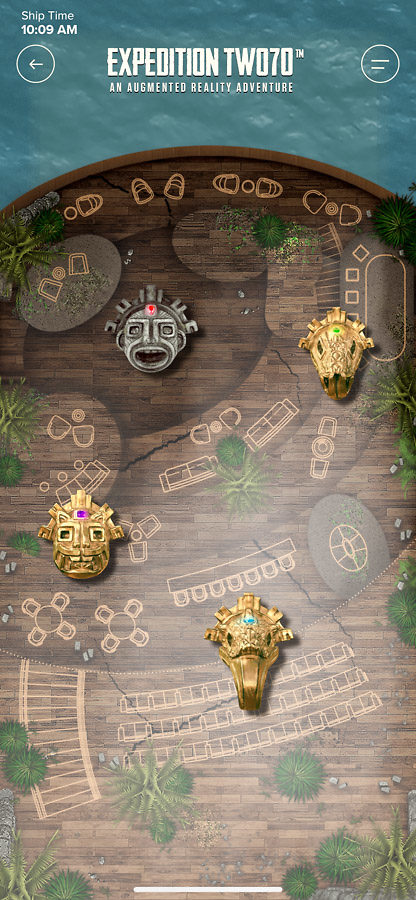 It's a lot of fun for kids of all ages and part of the digital entertainment experience that Royal is bringing to guests through the Royal app.