In:
Royal Caribbean provided an operating update on Friday that gave a fairly positive outlook on its business operations, despite a major impact by global cruise suspension.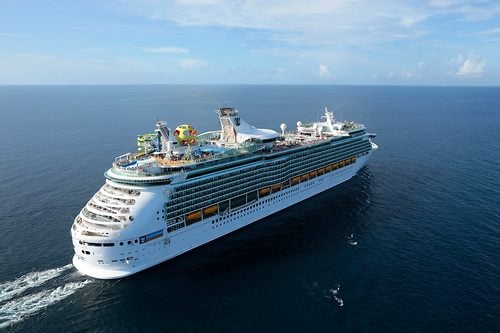 While the information was mostly provided for the context of financial disclosures, cruise fans can glean some important tidbits from the announcement.
New ships will be delayed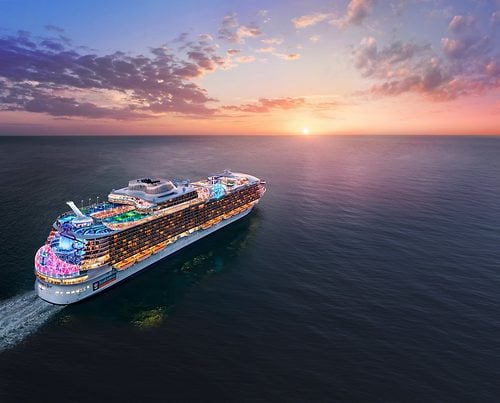 The most striking announcement was new cruise ship construction is certainly going to be delayed.
Royal Caribbean said that impacted shipyard operations, "will result in delivery delays of ships previously planned for delivery in 2020 and 2021."
While none of Royal Caribbean's ships were named specifically, Odyssey of the Seas is/was scheduled for delivery at the end of 2020 and Wonder of the Seas in 2021.
Booking levels for 2021 have not taken a major hit (yet)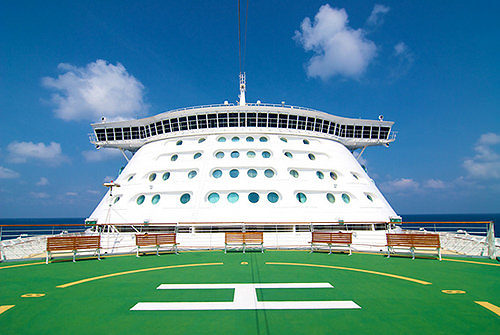 Perhaps the most surprising statistic of the disclosure was executives suggested a growth recovery as early as 2021.
Although still early in the booking cycle, the booked position for 2021 is within historical ranges when compared to same time last year with 2021 prices up mid-single digits compared to 2020.
While there are "elevated cancellations for 2020", it appears the public has not yet made such stark decisions for vacations next year.
Royal Caribbean is going through around $150 million per month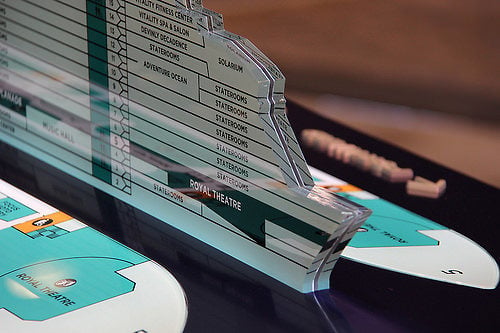 With no real revenue coming in since cruises were cancelled in mid-March, Royal Caribbean said its average ongoing ship operating expenses and administrative expenses is approximately $150 million to $170 million per month during the suspension of operations.  
Royal Caribbean is doing its best to mitigate costs during this time, and may seek to further reduce this average monthly requirement under a prolonged non-revenue scenario.
More than 5,000 employees have been cut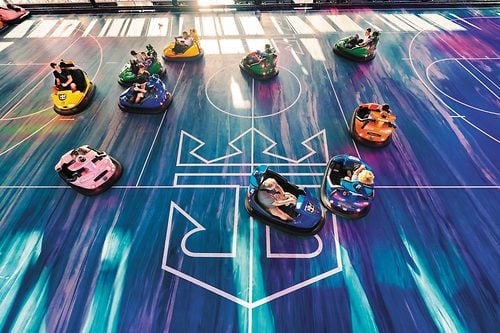 Many companies have been forced to lay off workers in order to deal with reduced demand and income, and Royal Caribbean is no exception.
Royal Caribbean Cruises Ltd reduced workforce by approximately 26 percent of more than 5,000 shoreside employees in the United States.
The reduction was made through a combination of permanent layoffs and 90-day furloughs with paid benefits.
More people want credits instead of refunds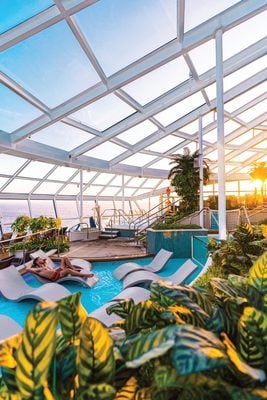 A good sign for Royal Caribbean is the fact approximately 55% of its guests who had a cruise cancelled opted for a 125% future cruise credit in lieu of a 100% refund.