In:
There are plenty of challenges when traveling right now, so which of these are the top concern for cruisers?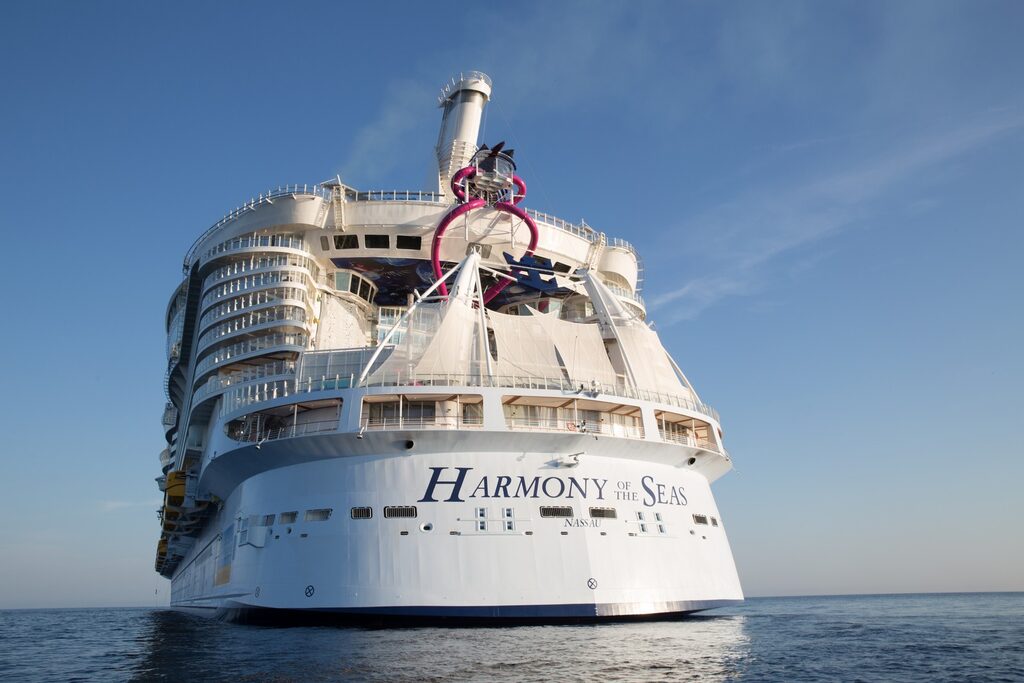 Royal Caribbean, and other cruise lines, have had to adjust their health protocols and plans due to the Omicron variant. Some ships had to cancel cruises, itineraries changed, activity schedules altered and more.
I wanted to know which concern is the top one for most cruisers to get a sense of what potential issues are at the top of everyone's mind.
The point of running this poll was to really see which issues cruise fans thought about, and which concerns were less important.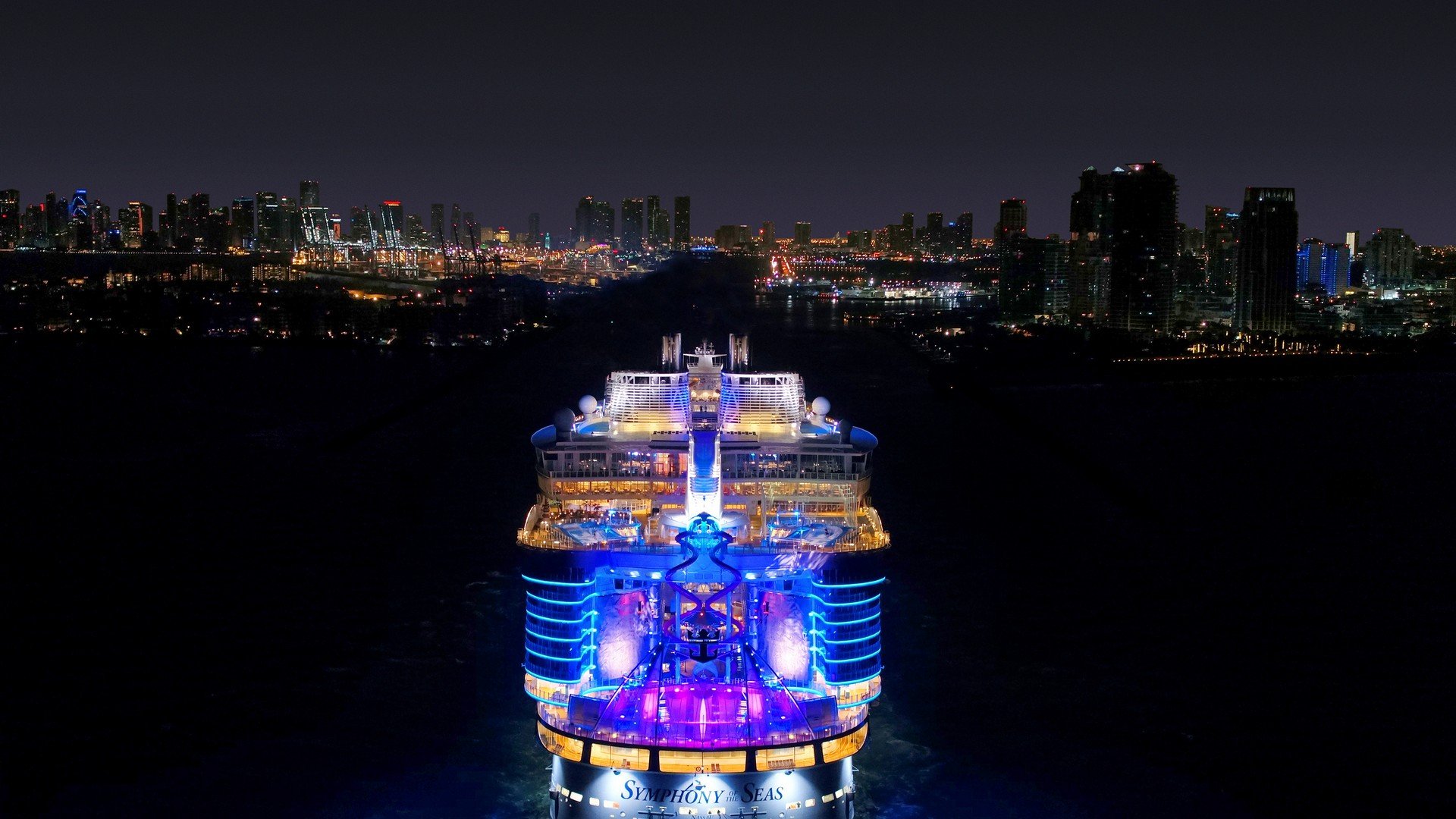 I posted a Facebook poll with the question which of these options is your number one concern you have about going on a cruise ship right now?
Missed ports of call
Government restrictions coming home
Getting sick
Cruise being cancelled
Having to wear a mask onboard
Less activities/entertainment onboard
Getting quarantined
Getting (and passing) a Covid-19 test prior to the cruise
Other
In less than 24 hours, 2,893 people participated in this unscientific poll and the results were a bit surprising in some cases.
Quarantine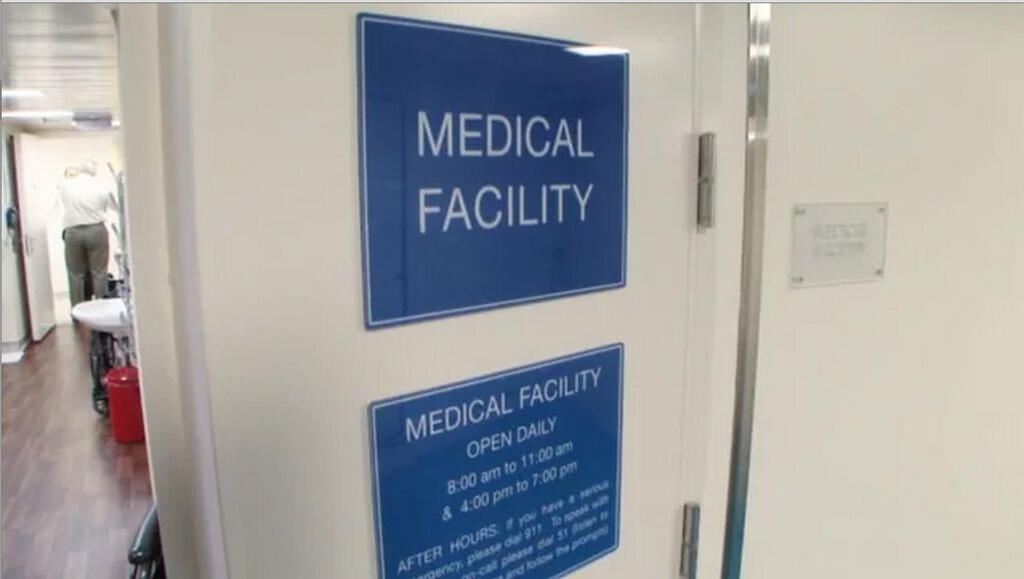 The number one concern among the respondents was having to quarantine onboard the ship because they, or someone in their family, tested positive for Covid-19 onboard the ship.
Passengers that test positive for Covid-19 are brought to an area of the ship with rooms dedicated for quarantining guests while they recover.
Jane Allen summed up the quarantine issue for many, "We could even live with quarantine if we could keep our balcony room, but to be locked in a room where we could not have doors open would be too much."
Dru Mason wrote, "I understand the reasoning behind moving positive cases to a deck specific to quarantine, however, I would be disappointed to lose my cabin."
Blanche Bryant wishes the quarantine process could allow for them to be in their own cabin, "I wouldn't mind the quarantine so much - if I could stay in my original cabin."
Read more: What happens after testing positive for Covid on Royal Caribbean cruise ship
Getting sick not high on the list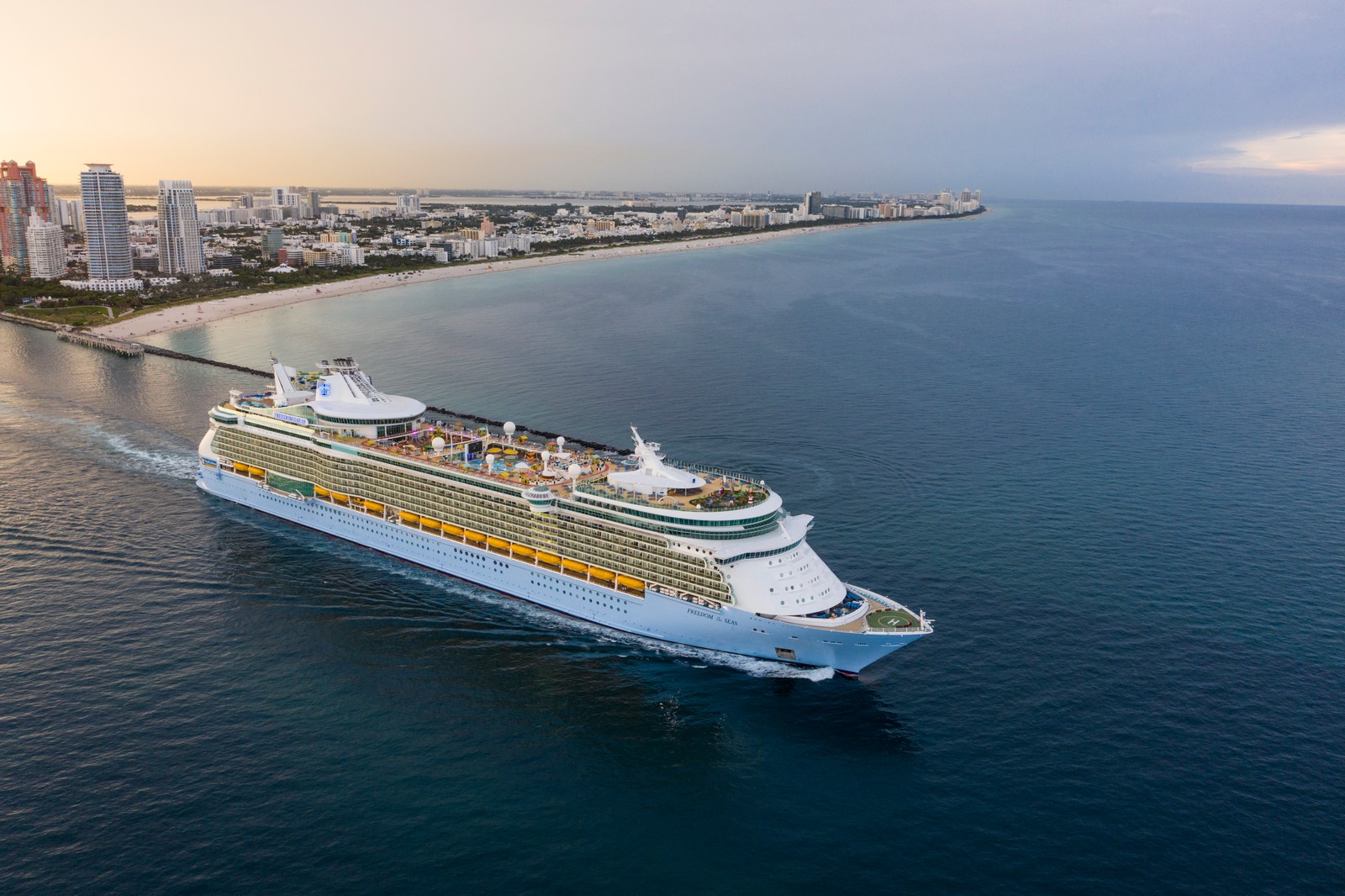 Actually catching Covid-19 as a concern ranked number 6 in the poll, which may be reflection of a cruise audience that is vaccinated (and possibly boosted), as well as perhaps the less-serious nature of the Omicron variant.
The surprising result in this poll for me was the fact having to get and pass a Covid-19 test before the cruise came in a close second in the results.
Pre-cruise test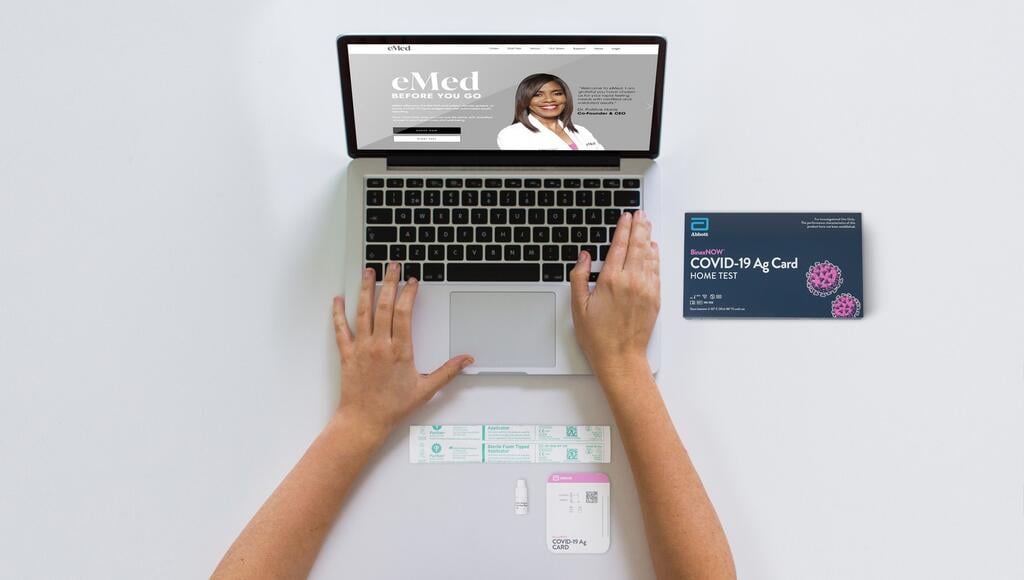 Anxiety among people that have a cruise and need to find somewhere to get a test done, and then hope no one tests positive, ranked high because that would put their entire cruise in jeopardy.
Tracie Rohner found getting a test for her unvaccinated child is a major challenge, "Getting my two year old a PCR test 3 days prior to boarding. It is so hard to get a child tested if they aren't over the age of three. Local pharmacy will not test two year olds. "
Charleen Rader shared it's been difficult to get tests done with regularity, "We ran into problems getting tested, places are changing their policies almost daily about who they will or won't test, make an appointment and hope they follow through."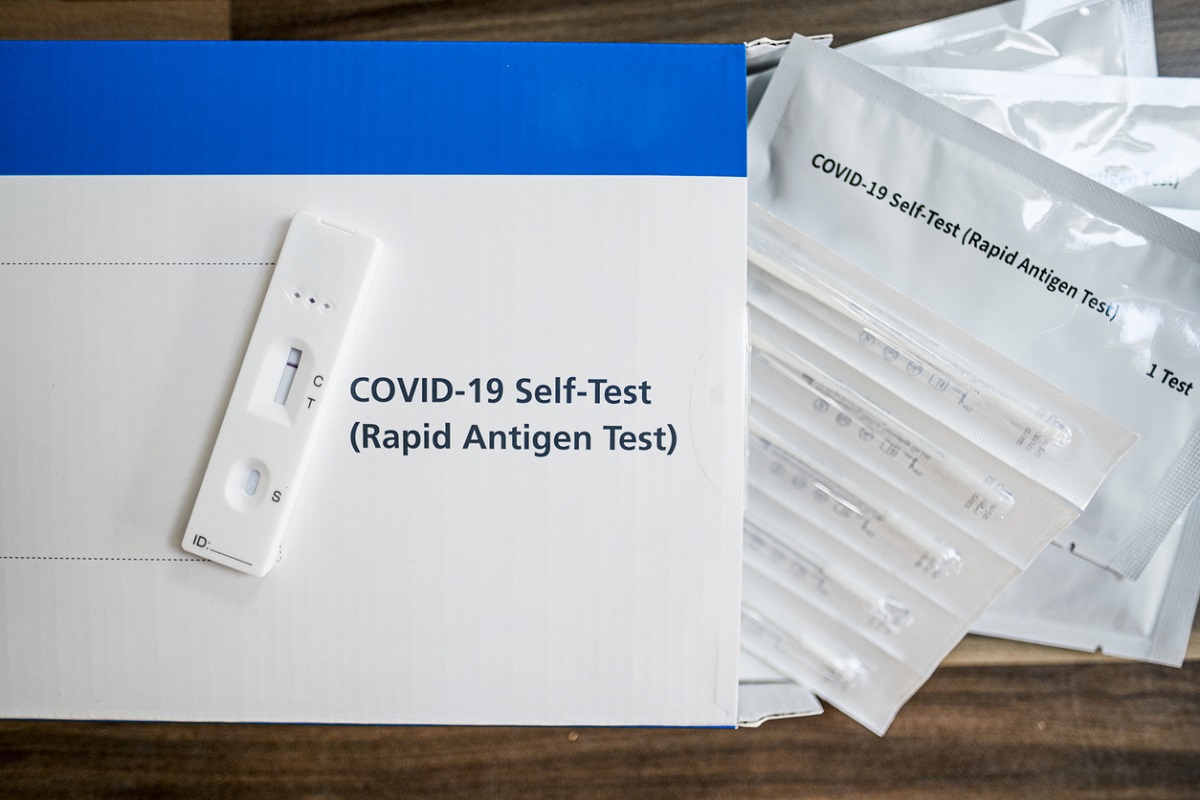 Melissa Chin thinks the test coming back without feeling sick gives her concern, "Passing the test prior to boarding simply because of the potential of being asymptomatic. "
Mark Greenwald also thinks the potential for a last-minute cancellation because someone tests positive give him pause, "The pre-test is the most stressful."
"Knowing that all the excitement, anticipation, planning could be tossed out the winner 2 days prior, especially when there are flights, hotels, pet boarding involved, really ruins the excitement of the countdown. It's like a dark cloud."
Poll results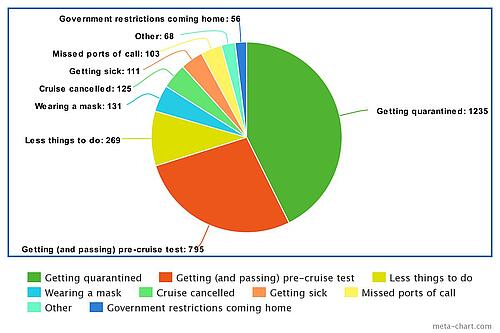 The poll was an interesting look in the different opinions on what worries cruisers the most. 
It seems the vast majority of respondents are planning to sail, but they certain think about potential pitfalls that could interrupt their vacation plans.
It's understandable why the answers were so widespread because how much of a risk there is will always subjective.