In:
When cruise ships restart sailings, they will have sweeping new health protocols and policies that are unmatched in the rest of the travel industry.
Perhaps no other industry is taking as many precautions and adopting new rules in order to protect the health of its customers and workers than the cruise lines.
While the airlines have adopted some new rules to keep its passengers safe, new cruise line health protocols are going to greatly exceed those basic safeguards.
Of course the experience on a cruise ship is not exactly the same as on an airplane, nonetheless, the cruise industry is going above and beyond the new health protocols airlines have adopted that claim to be safe for flying.
Limiting ship capacity vs. leaving middle seat open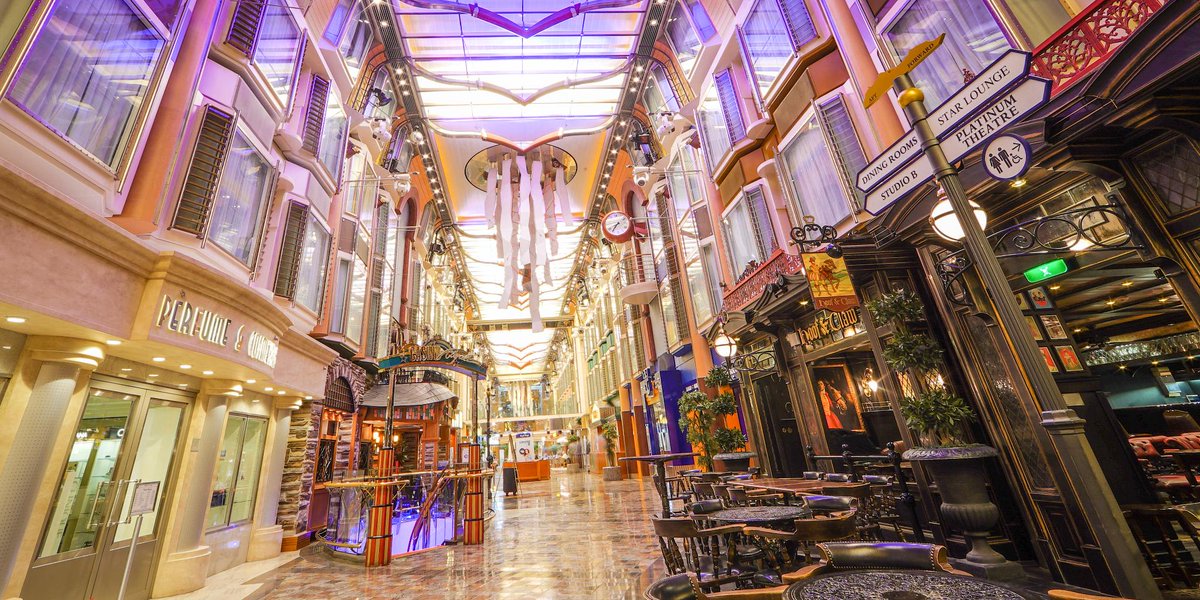 The basic step airlines took to socially distance its passengers was to leave the middle seat open on its airplanes (a step most airlines are about to get rid of), but cruise ships are going to leave up to half of their rooms unsold to foster social distancing.
When cruise ships restart operations, they will not come close to filling their cruise ships.  One of the health protocols that the Healthy Sail Panel proposed, and adopted by the cruise industry, is to limit how many passengers are able to go on a cruise ship in order to allow for appropriate physical distancing on board.
The exact percentage of a ship's capacity that will be reduced will depend on the size and design of each cruise ship, but when Quantum of the Seas restarts cruises in Singapore in December, Royal Caribbean will reduce the capacity to no more than 50% occupancy.
In fact, the first Quantum of the Seas sailing will only have about 1,000 passengers onboard a ship that can regularly handle 4,905 guests.
In addition, other forms of social distancing will be enforced, including reduced capacity at dining and other public venues, staggered embarkation and check-in and the addition of more options for entertainment such as additional show times to allow for social distancing.
While many airlines quickly adopted leaving the middle seat open as a policy, a number of airlines have either removed or plan to remove that policy. At one time, Frontier Airlines announced it would charge passengers a fee, starting at $39, to ensure the middle seat next to them would remain empty. 
100% testing on cruise ships vs. no testing at all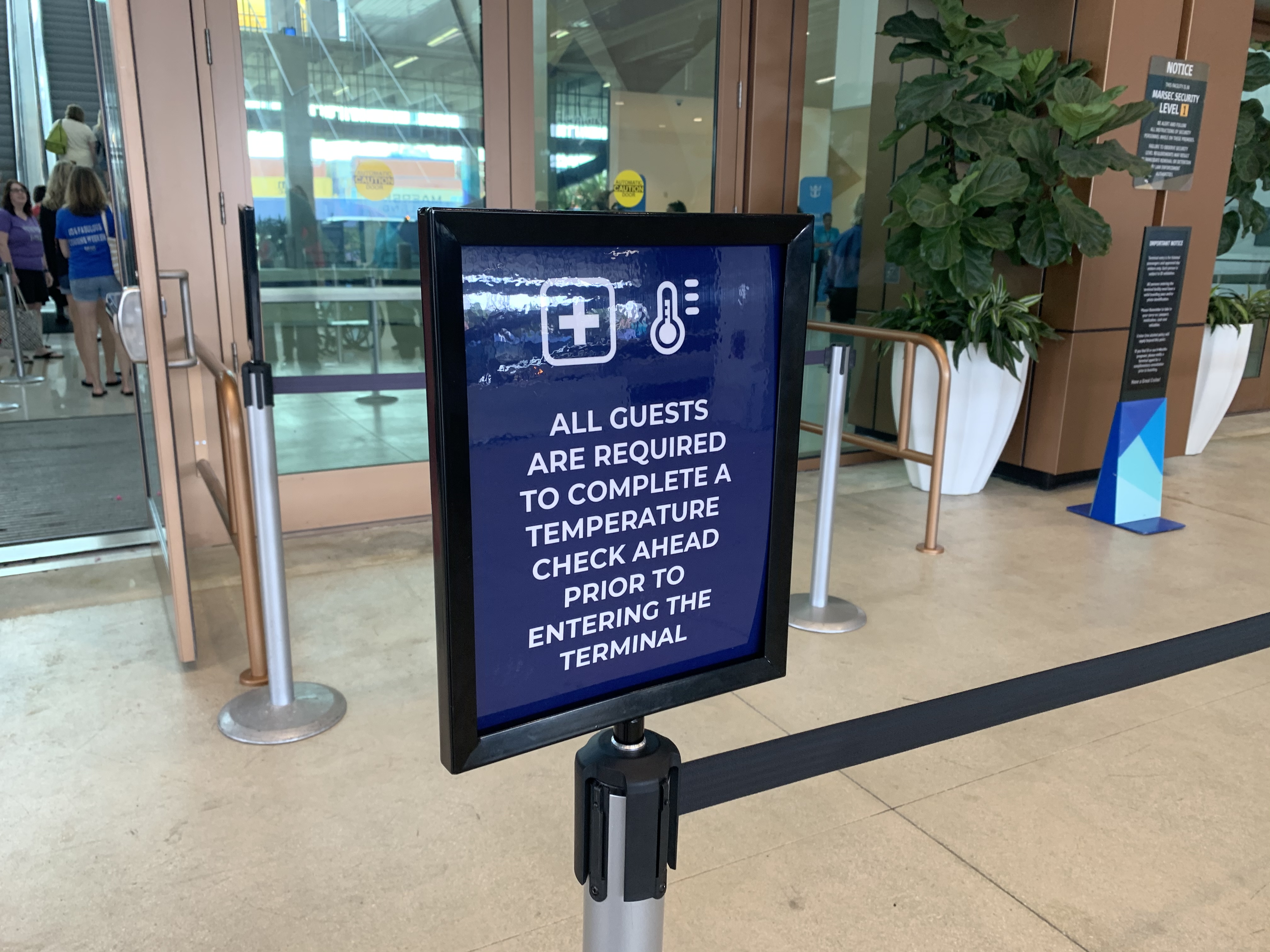 If you go on a flight today, you can walk right into the airport, through security and onto your airplane without any tests. Cruise ships have promised to test every single person and crew member.
All lines that are members of the Cruise Lines International Association have committed to 100 percent testing of all passengers and crew prior to embarkation on ships that carry more than 250 passengers. 
One of the goals of the Healthy Sail Panel is to make being on a ship as safe as or safer than being in your own home town.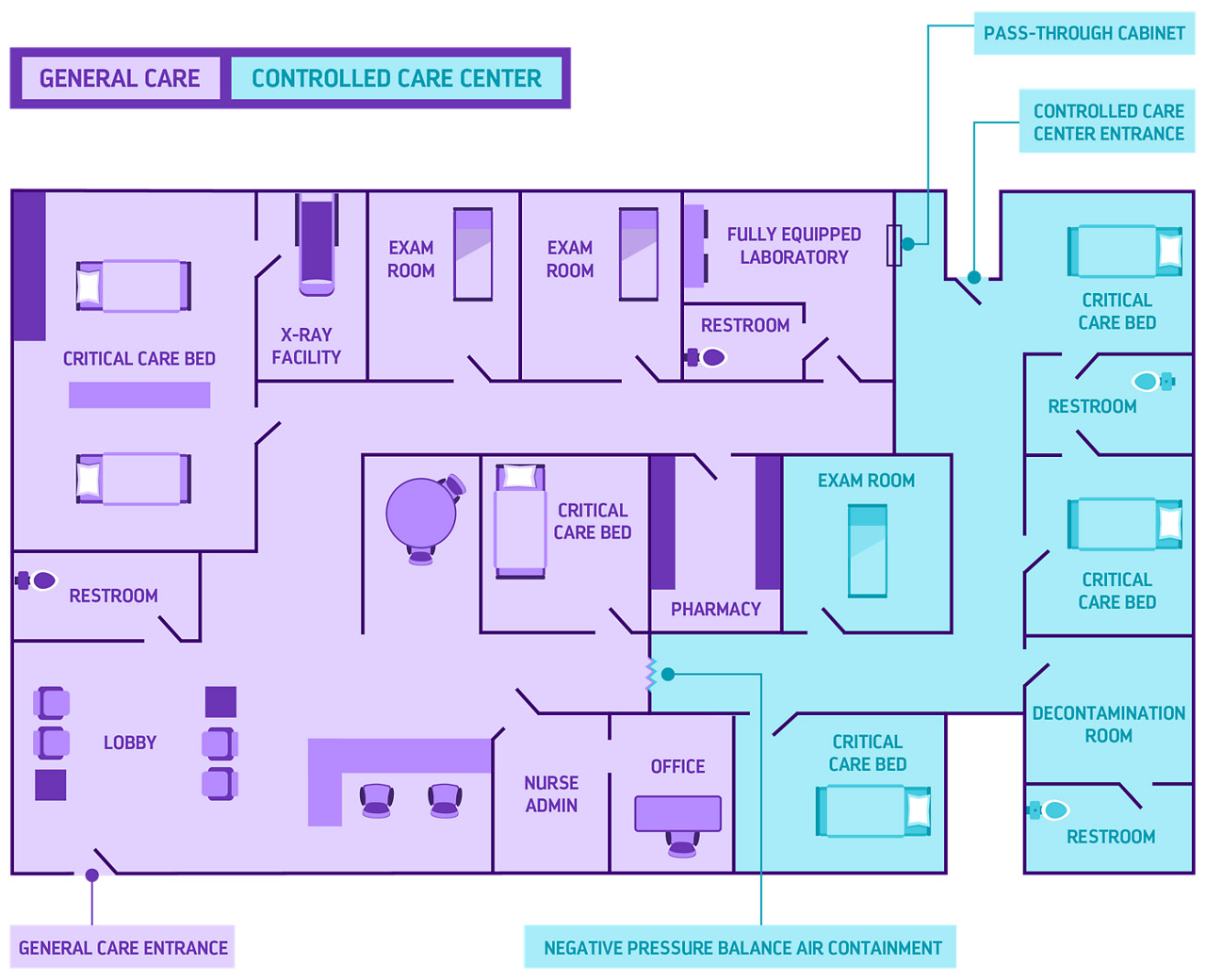 The onboard medical care offers guests and crew members daily temperature checks, fast and free SARS-CoV-2 testing capabilities onboard, and complimentary in-stateroom medical evaluations.
Royal Caribbean has also added more doctors and nurses in their shipboard Medical Centers and enhanced its state-of-the-art equipment to provide high quality care.
No other section of the travel industry has 100% testing, which separates Royal Caribbean (and other CLIA member lines) from the rest of travel.
Air circulation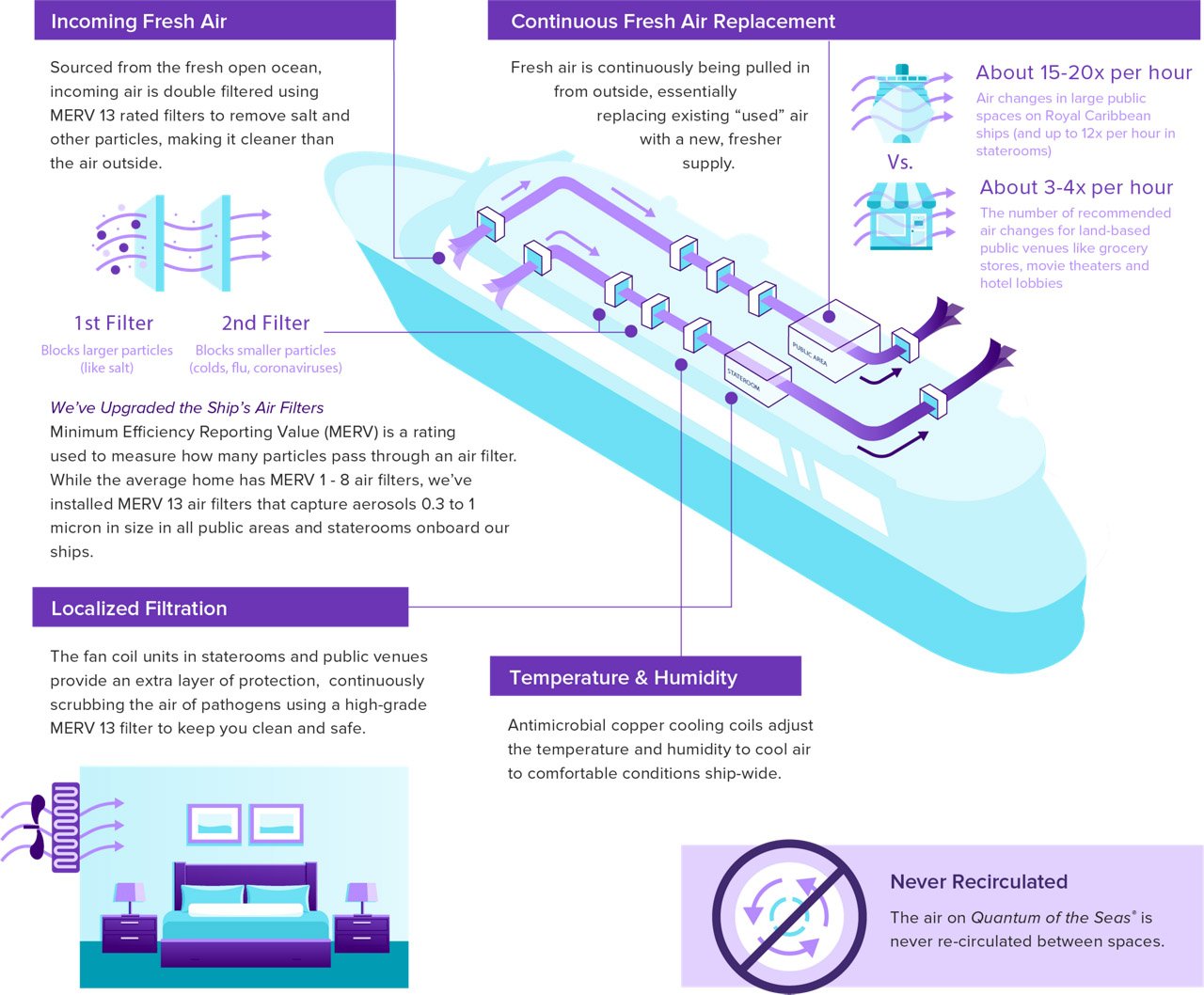 Modern airplanes maintain clean air by circulating a mix of fresh air and air recycled through HEPA filters. Royal Caribbean says its HVAC system continuously supplies 100% fresh, filtered air from outdoors to all indoor spaces.
The air is drawn from one side of the ship for cooling and ventilation, then removed via exhaust on the opposite side of the ship.
This continual intake of fresh air replaces the air in any space, with a total air change up to 12 times an hour in staterooms, and about 15 changes an hour in large public spaces.
Upgraded MERV 13 filters capture aerosols 0.3 to 1 micron in size — fine enough to filter coronavirus, colds and flu.
CDC oversight vs no oversight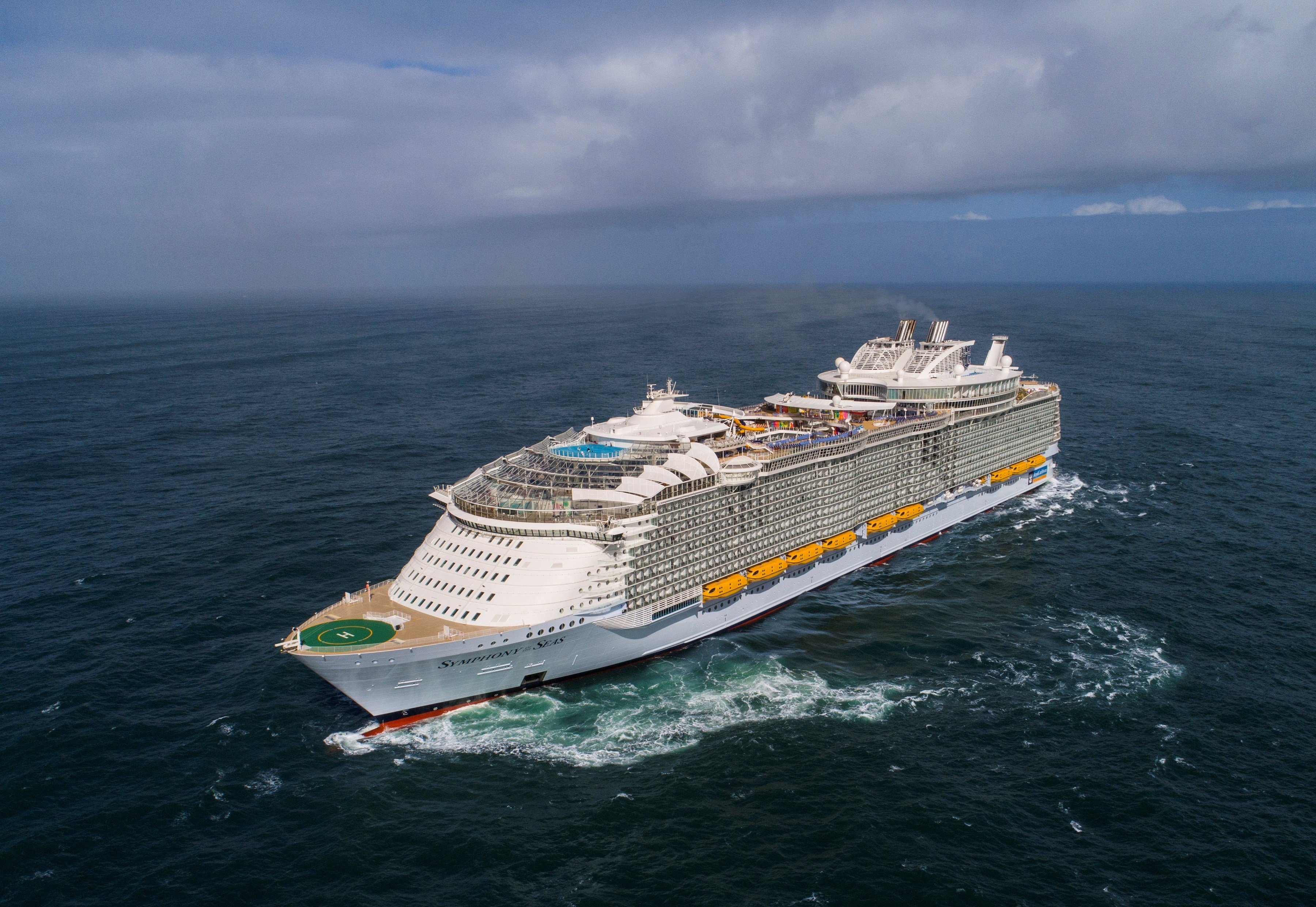 Since March, the cruise industry has had to answer to the U.S. Centers for Disease Control (CDC) and faced an uphill battle for proving it can operate safely. The airlines have encountered no such government restrictions.
For many months, the CDC shut down the cruise industry while airlines were able to continue operating unabated and with no new rules imposed by the government.
Only recently has the CDC provided a new pathway for cruises to receive permission to cruise again, assuming each cruise ship can demonstrate it can function in a safe manner under a series of strict checkpoints and requirements.
The framework for conditional sailing is meant to potentially allow cruise ships to sail again while not putting the public health at risk.
Enhanced sanitization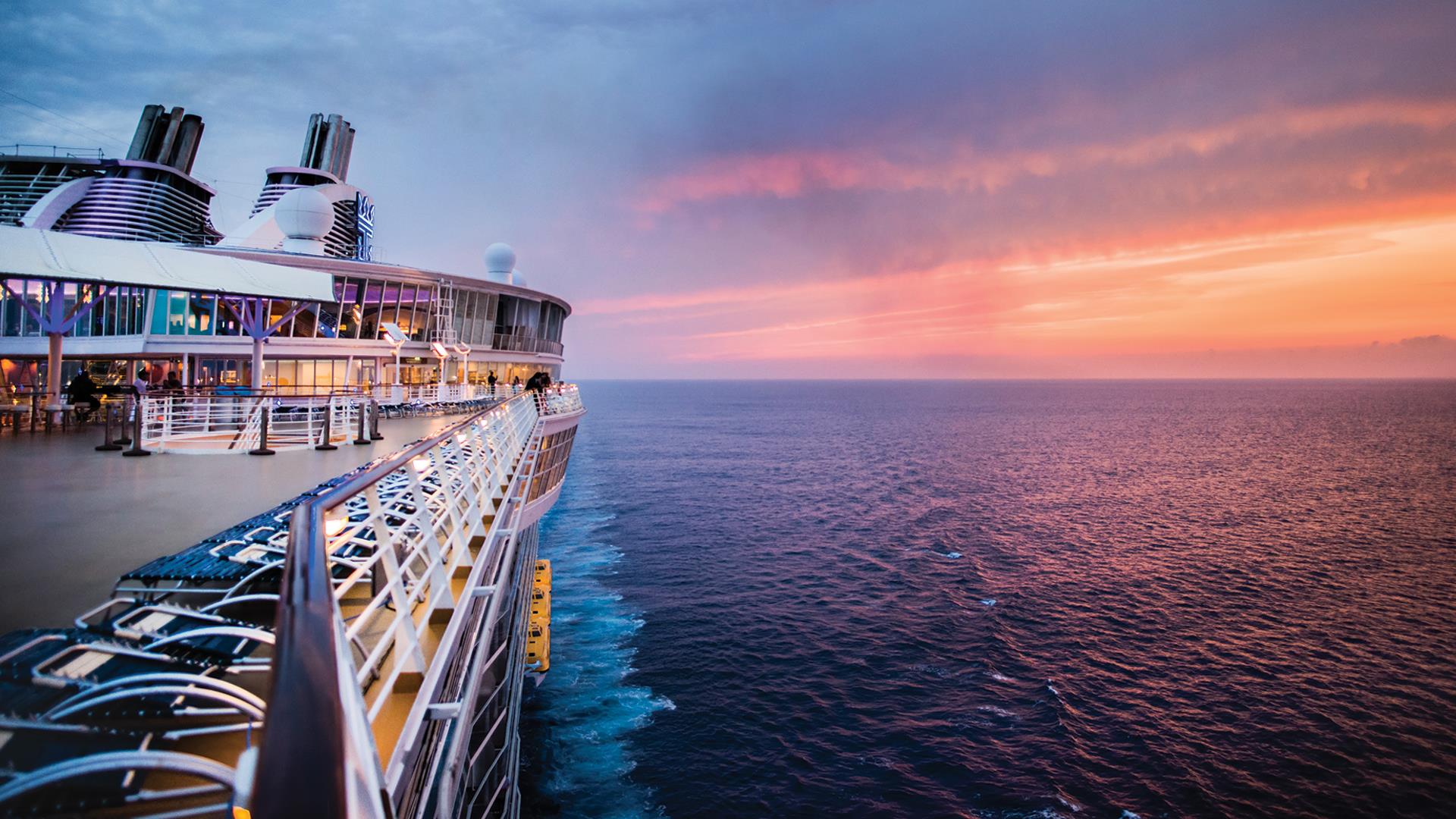 Both airlines and cruise lines have committed to cleaning surfaces, but cruise ships will ensure they have medical grade cleanliness onboard.
Airplanes treat their planes with antimicrobial technology that can disinfectant surfaces onboard.
Cruise ships have also adopted new cleaning standards to ensure every ship is thoroughly cleaned and disinfected prior to every voyage, and consistently and frequently throughout a sailing.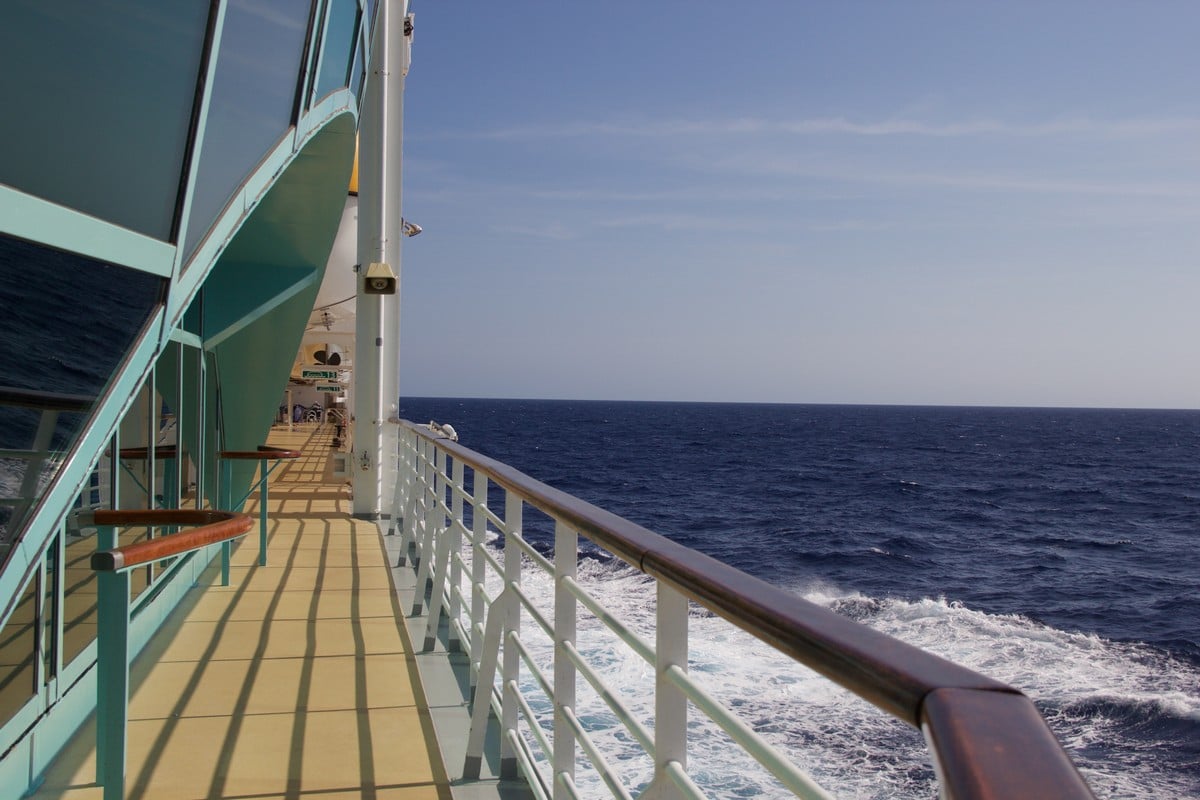 Royal Caribbean has said frequently touched areas like elevators, escalators, stairways, and promenades will be cleaned every two hours and gangway rails every 20 to 30 minutes during busy times.
Staterooms are cleaned daily only while guests are out of the room, and particular attention is paid to frequently used items and surfaces.  Hospital-grade disinfectants are used daily to clean all high-touch surfaces.
Like on airplanes, touchless Purell hand sanitizer and wipes dispensers are available for use by guests.