In:
Royal Caribbean will restart cruises in Singapore in December, and with these first cruises back, we have a look at the new health protocols it will implement on these first sailings.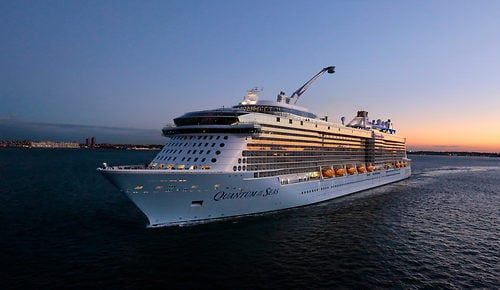 The new rigorous protocols are known as The Royal Promise, and it is our first look at what kind of changes we can expect to find on a Royal Caribbean cruise ship going forward.
These new protocols are based on the Healthy Sail Panel recommendations, as well as in keeping with the local guidelines. RoyalCaribbeanBlog has confirmed these are in line with what can be expected fleetwide.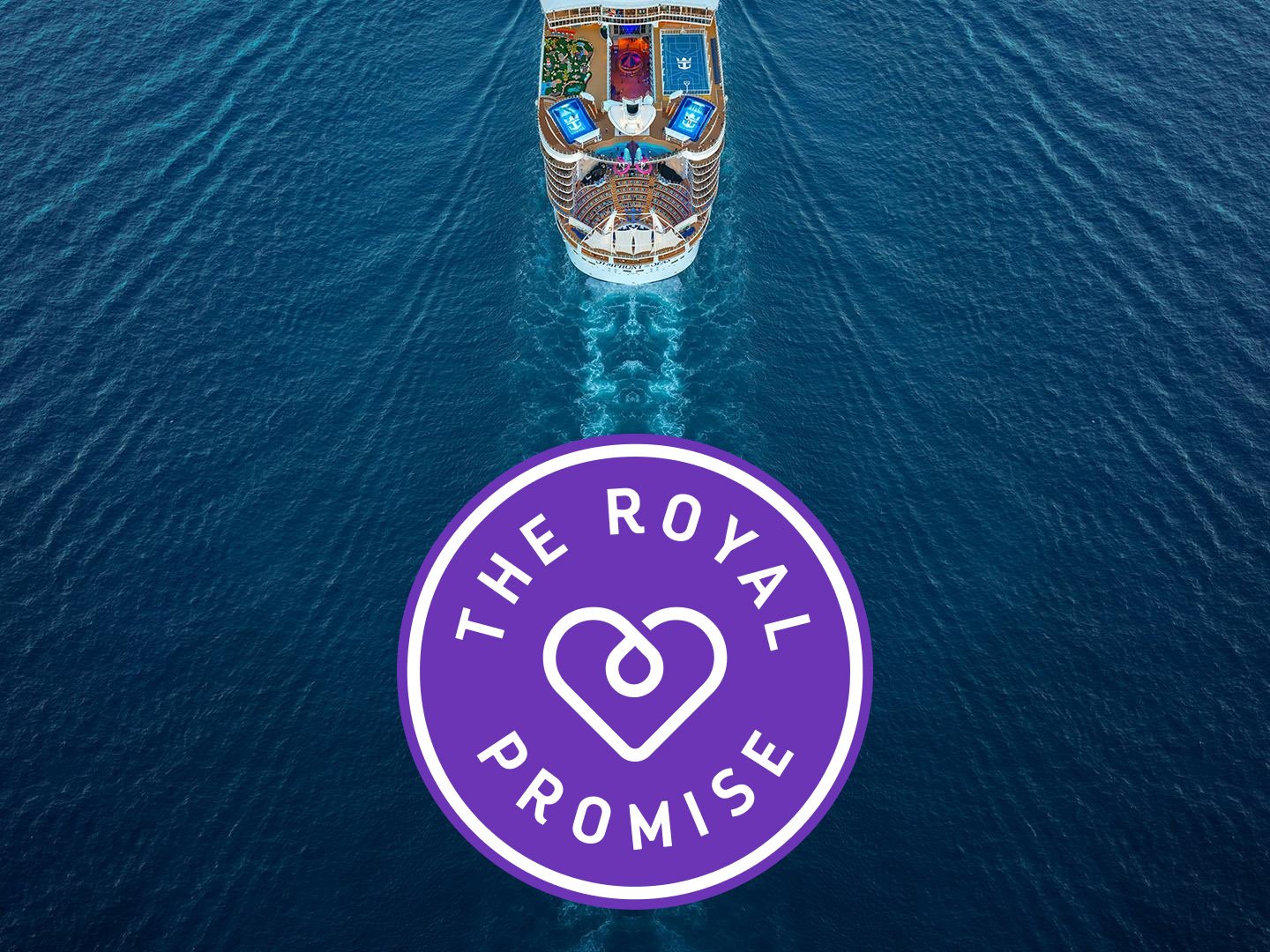 100% Testing
Royal Caribbean committed to fully testing all passengers and crew earlier this week, so it is not a surprise to see testing will be part of the plan for these first sailings.
Every guest and crew member will be required to test negative for SARS-CoV-2 (coronavirus) prior to boarding — and Royal Caribbean will cover the cost of the test for sailings departing on or before January 30, 2021.All guests must undergo a SARS-CoV-2 test within 48 to 72 hours prior to boarding and obtain a negative result. The cost of your SARS-CoV-2 test is included in your cruise fare for sailings departing on or before January 30, 2021.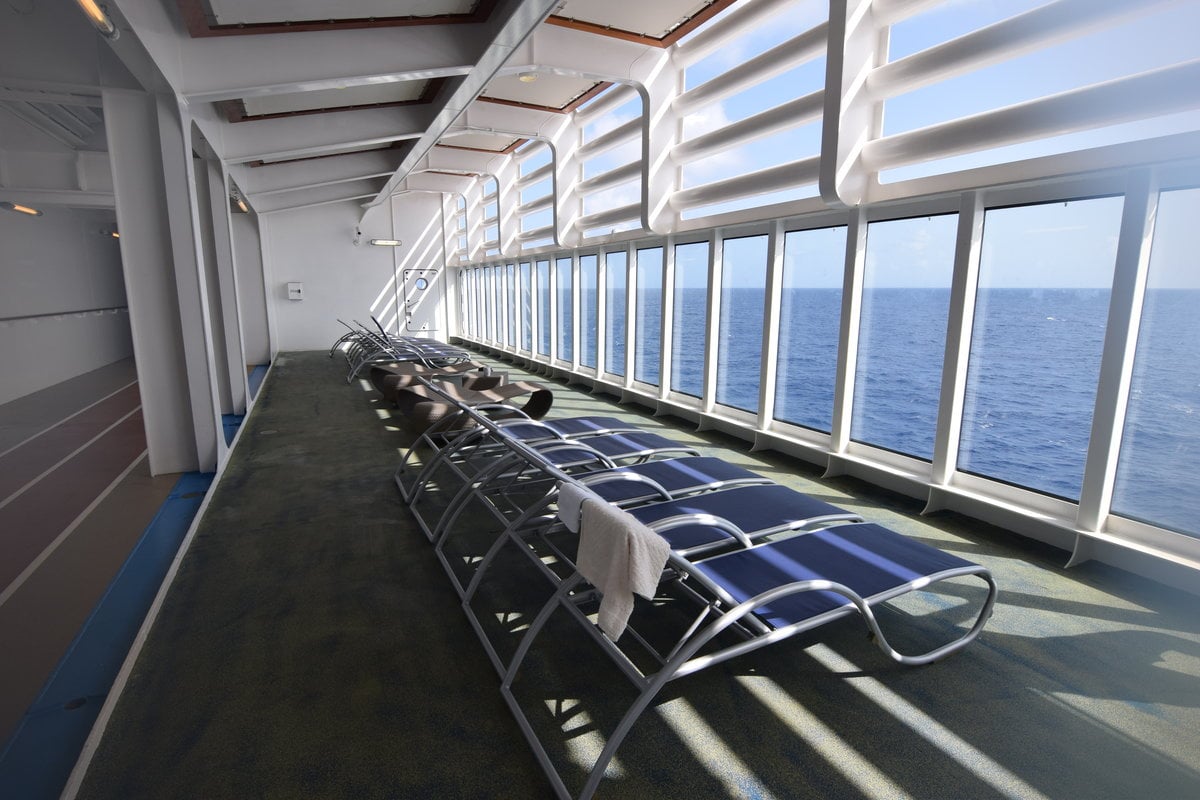 Full refunds if you cannot cruise
What happens if you test positive at home, or at the terminal? 
For Singapore sailings, if you test positive and cannot join the cruise, you can still receive 100% Future Cruise Credit in the event you contract COVID-19 within the three (3) weeks before departure and are unable to cruise.
• 100% Future Cruise Credit if you or someone in your travel party tests positive within three weeks prior to the cruise
• 100% Future Cruise Credit if you or someone in your travel party tests positive at the boarding terminal
• 100% refund for you and your travel party if any of you tests positive during your cruise
• Royal Caribbean will cover COVID-19-related costs up to $25,000 SGD ($20,000 USD) per person in your travel party, for onboard medical costs, cost of any required quarantine, and travel home.
Aside from a positive test result, certain circumstances may lead to a denial of boarding for you or your party, including but not limited to:
Failure to affirmatively state a willingness to comply with our safety and public policies
Prior to boarding, or at any time during the voyage, failure to comply with our safety and health policies
Refusal to wear face masks in violation of applicable law or regulations
A guest who is unable to provide verifiable evidence of a negative SARS-CoV-2 test result
A guest who provides a negative SARS-CoV-2 test result which we, in our sole discretion, deem unacceptable
Multiple temperature readings that equal or exceed 37.5 degrees Celsius
Symptoms outlined in the Health Questionnaire are observed or documented
Contact tracing reveals close contact with someone with COVID-19
Refusal to submit to secondary health screening; or a secondary health screening which results in a denial of boarding recommendation by the personnel conducting the secondary health screening.
Upgraded filtered air
Royal Caribbean has promised its ships will have new HVAC system that continuously supplies 100% fresh, filtered air from outdoors to all indoor spaces.
The air is drawn from one side of the ship for cooling and ventilation, then removed via exhaust on the opposite side of the ship. This continual intake of fresh air replaces the air in any space, with a total air change up to 12 times an hour in staterooms, and about 15 changes an hour in large public spaces.
In local spaces, like smaller venues and your stateroom, fan coil units provide an extra layer of protection, continuously scrubbing the air of pathogens, using a high-grade MERV 13 filter that captures aerosols 0.3 to 1 micron in size with 90% efficacy— fine enough to filter colds, flu germs, and coronavirus. 
New cleaning standards
A new set of medical-grade cleaning standards will be implemented on its cruise ships.
All ships are thoroughly cleaned and disinfected prior to every voyage, and consistently and frequently throughout your sailing. 
Frequently touched areas like elevators, escalators, stairways, and promenades will be cleaned every two hours and gangway rails every 20 to 30 minutes during busy times.
Staterooms are cleaned daily only while guests are out of the room, and particular attention is paid to frequently used items and surfaces.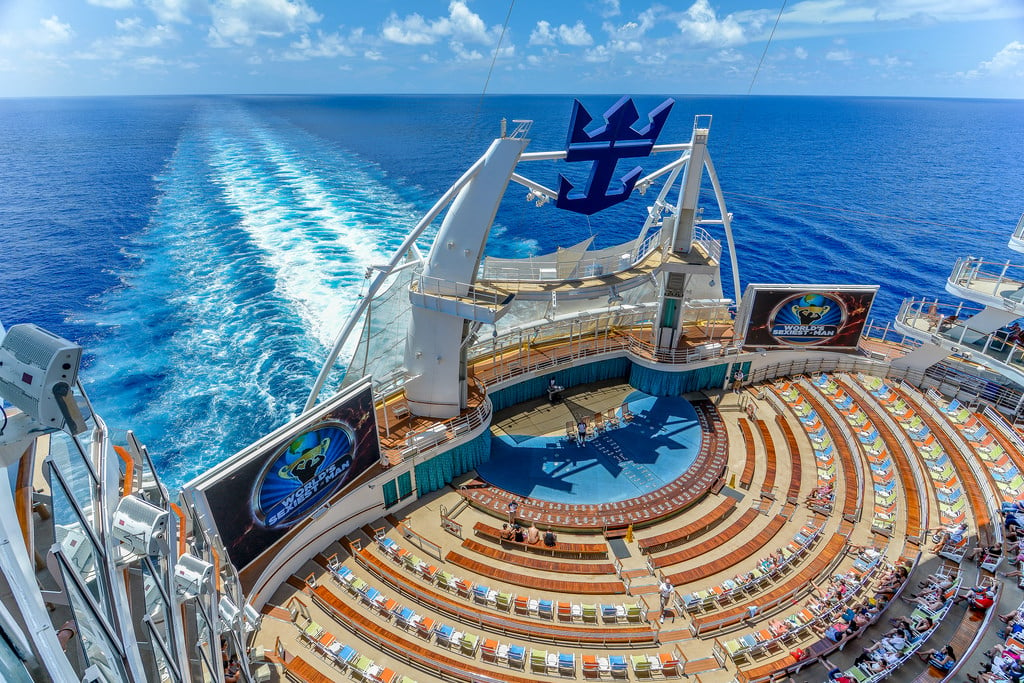 Reduced capacity
At least initially, Royal Caribbean will only sail with a maximum of 50% capacity in order to foster social distancing and provide enough space for guests. The number of guests onboard may be adjusted in the future as situations evolve.
Signage, ground markings, and crew safety ambassadors will be posted throughout the ship and terminal to kindly remind guests of distancing and other protocols.
Seating in public spaces such as dining venues, theaters, and pool decks will be spread out and elevators will be limited to no more than four guests or one travel party at a time.
Where and when you have to wear masks
All guests and crew will be required to wear a mask onboard.
Specifically, guests should wear face masks in nearly all public settings regardless of physical distancing measures but will not be required to wear face masks in their own stateroom.
There are exceptions, however, such as dining venues, where guests can eat and drink without face masks while seated, provided physical distancing is observed.
Also, guests should not wear masks while engaged in activities that may cause the mask to become wet, like when swimming in pools, or when participating in strenuous activities, such as jogging, running, or fitness classes at the Vitality Spa and Fitness Center.
Note that neck gaiters, open chin bandanas and scarves, and face masks with valves do not meet health authority guidelines and will not be permitted.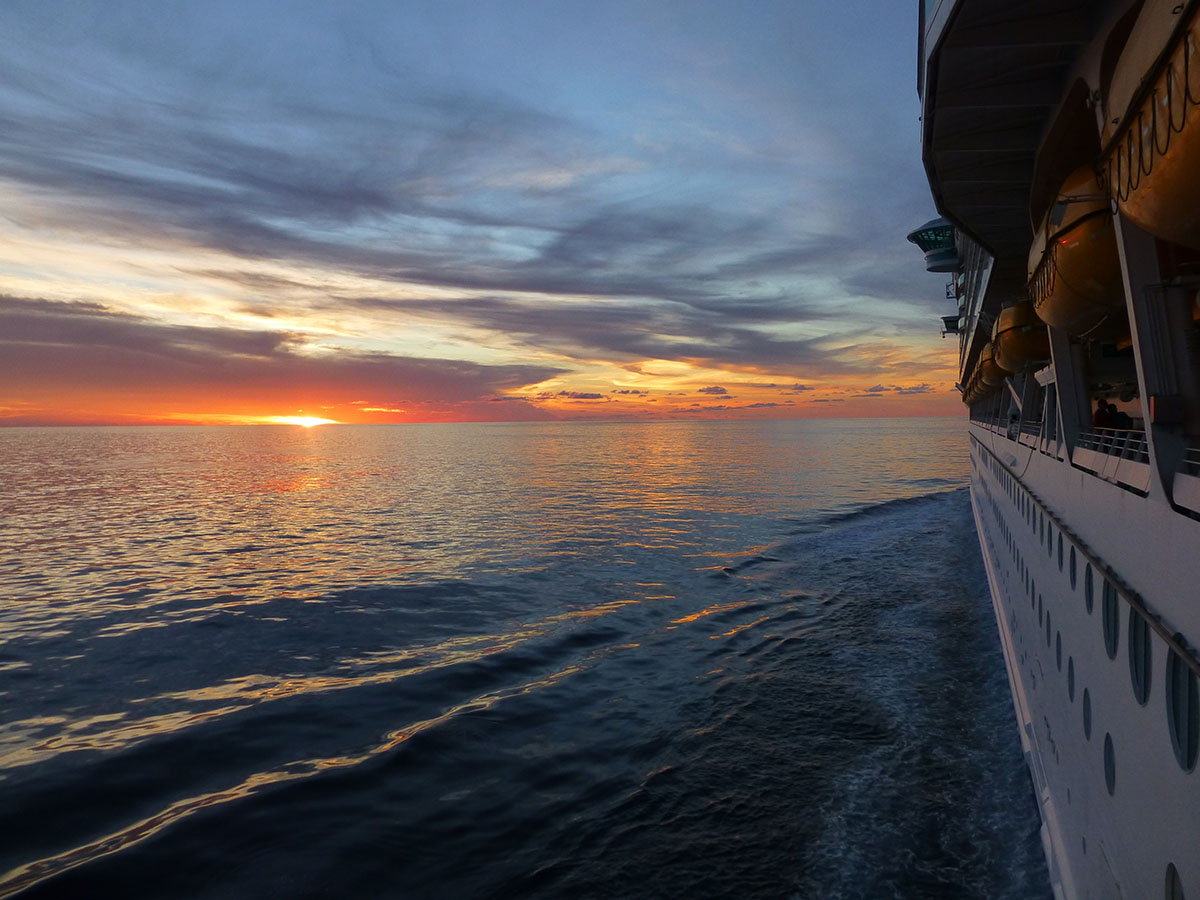 What happens if there is a positive case onboard?
The last thing anyone wants is to become "stuck" on a cruise ship due to a quarantine, and Royal Caribbean says it has a "robust, tiered response plan in place" to deal with that sort of a situation.
The tiers increase protocols and vigilance onboard while providing transparent updates to guests the whole way.
In partnership with local authorities, Royal Caribbean has developed transport protocols to ensure we can get you home safely. Thanks to rapid technology-enabled contact tracing, the cruise line will also be able to advise you in the event you had extended contact with any known case.
Rapid SARS-CoV-2 tests can be conducted right onboard in the medical lab that allows for rapid, accurate onsite RT-PCR testing with results in under an hour, alongside a multitude of other evaluative tests.