In:
The U.S. Center for Disease Control (CDC) extended it cruise ship ban on Wednesday, but why did it choose to lengthen its prohibition?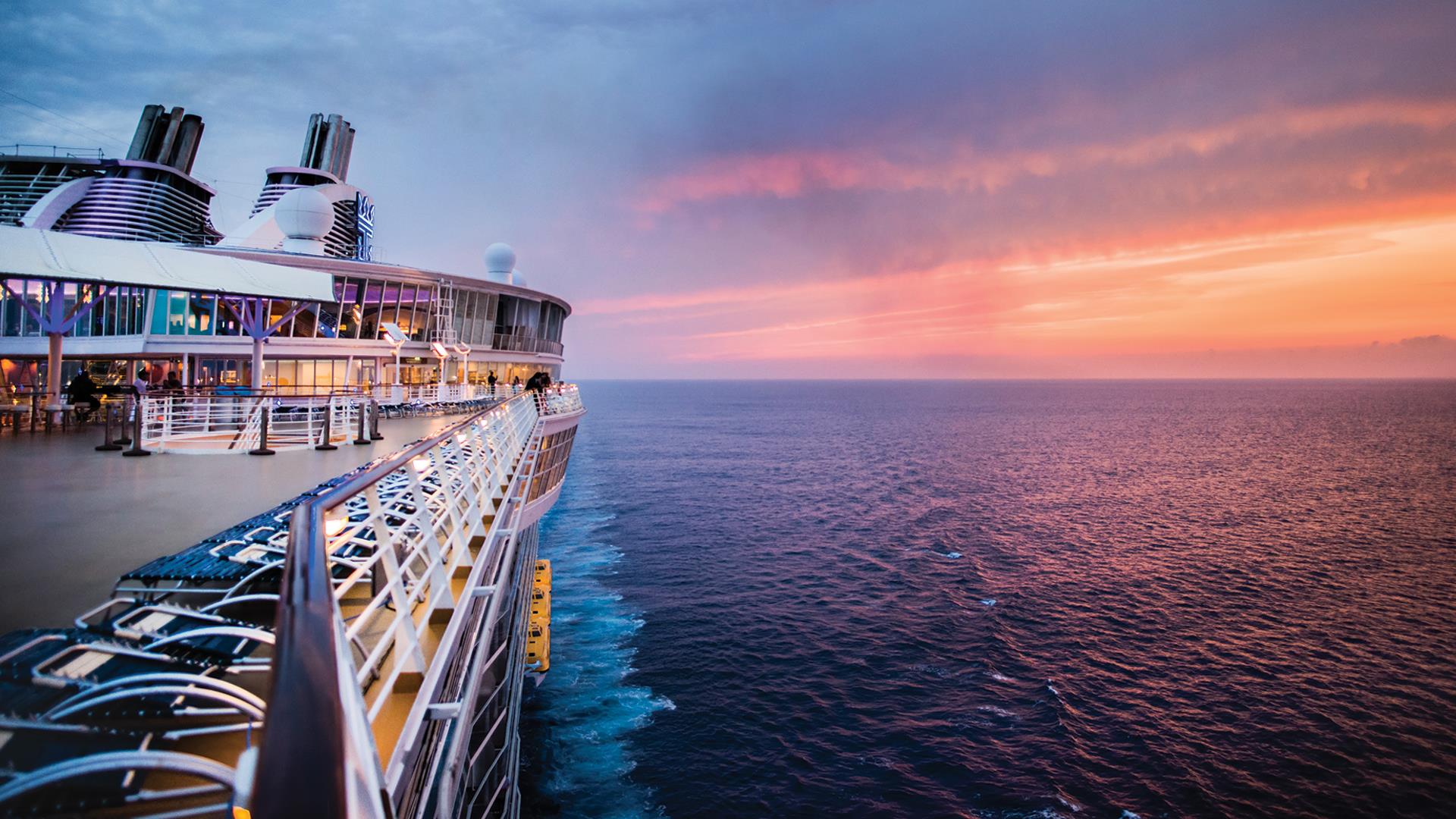 In reading through the No Sail Order, the agency provides its justifications for preventing cruise ships from restarting despite nearly every other sector of travel being able to operate.
"Unsafe environment"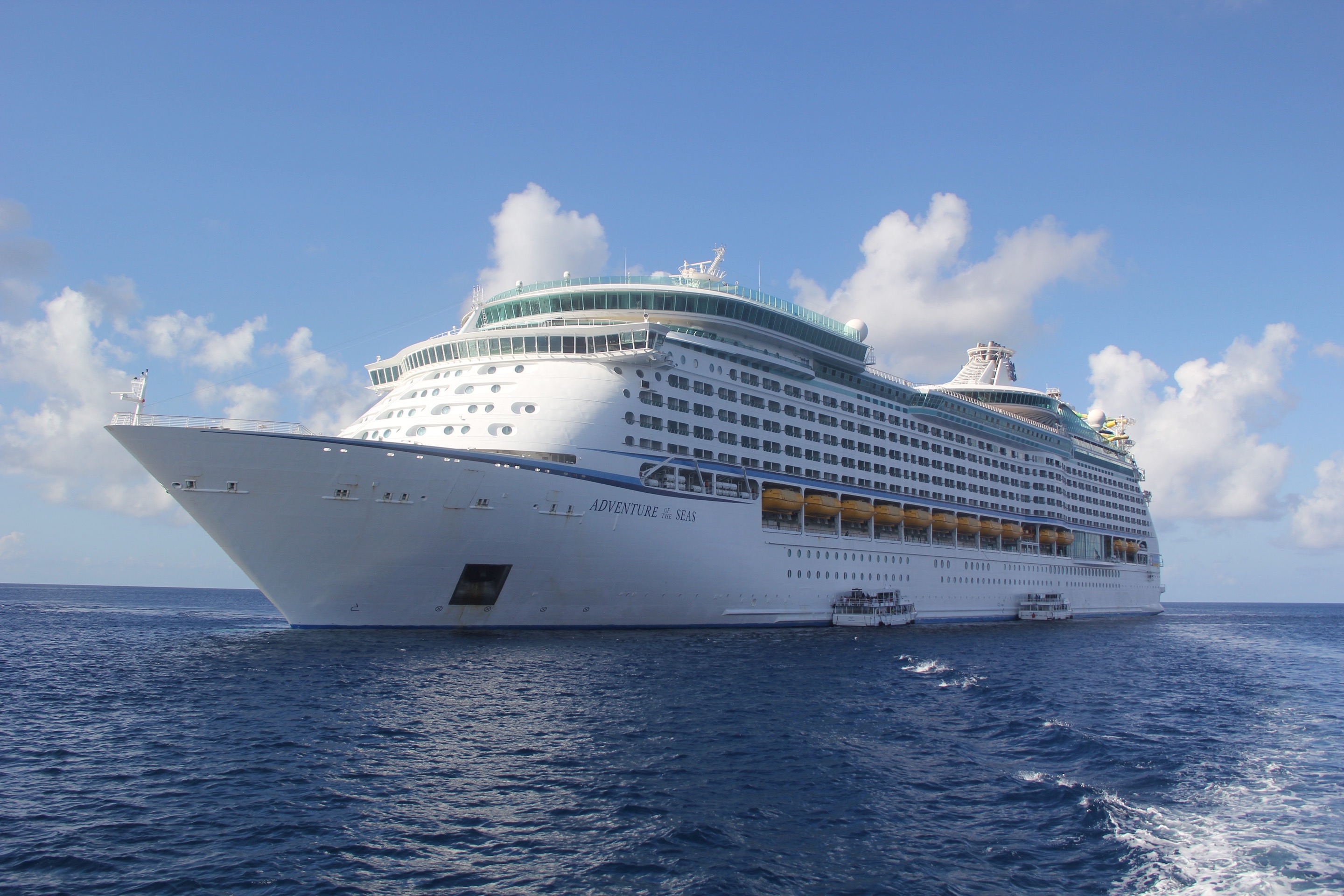 The opening portion of the No Sail Order spells out why the CDC believes cruise ships should not operate.
"Cruise ships continue to be an unsafe environment with close quarters where the disease spreads easily and is not readily detected," is the direct rationale for why cruise ships may not sail.
In order to prove this, the Executive Summary cites CDC data on COVID-19 cases aboard cruise ships.
"Cumulative CDC data from March 1 through September 28, 2020, show a total of 3,689 confirmed cases of COVID-19 or COV1D-like illness cases on cruise ships and 41 deaths. These data have also revealed a total of 102 outbreaks on 124 different cruise ships, meaning more than 82% of ships within U.S. jurisdiction were affected by COVID-19 during this time frame. In addition, four cruise ships still have ongoing or resolving COV1D-19 outbreaks on board. Recent outbreaks on cruise ships overseas continue to demonstrate that reduced capacity alone has not diminished transmission."
In addition, the CDC cited small-scale cases of the virus on a few sailings that have restarted outside the United States.
All of this lead the CDC to believe cruise ships, "would likely spread the infection  into U.S. communities if passenger operations were to resume prematurely in the United States."
In short, the CDC sees these factors as necessitating the extension of the No Sail Order:
The continued spread of the COVID-19 pandemic worldwide
Risk of resurgence in countries that have suppressed transmission
Ongoing concerns related to restarting of cruising internationally
Need for additional time to assess industry measures to control potential SARS-CoV-2 transmission on board cruise ships with passengers without burdening public health
New protocols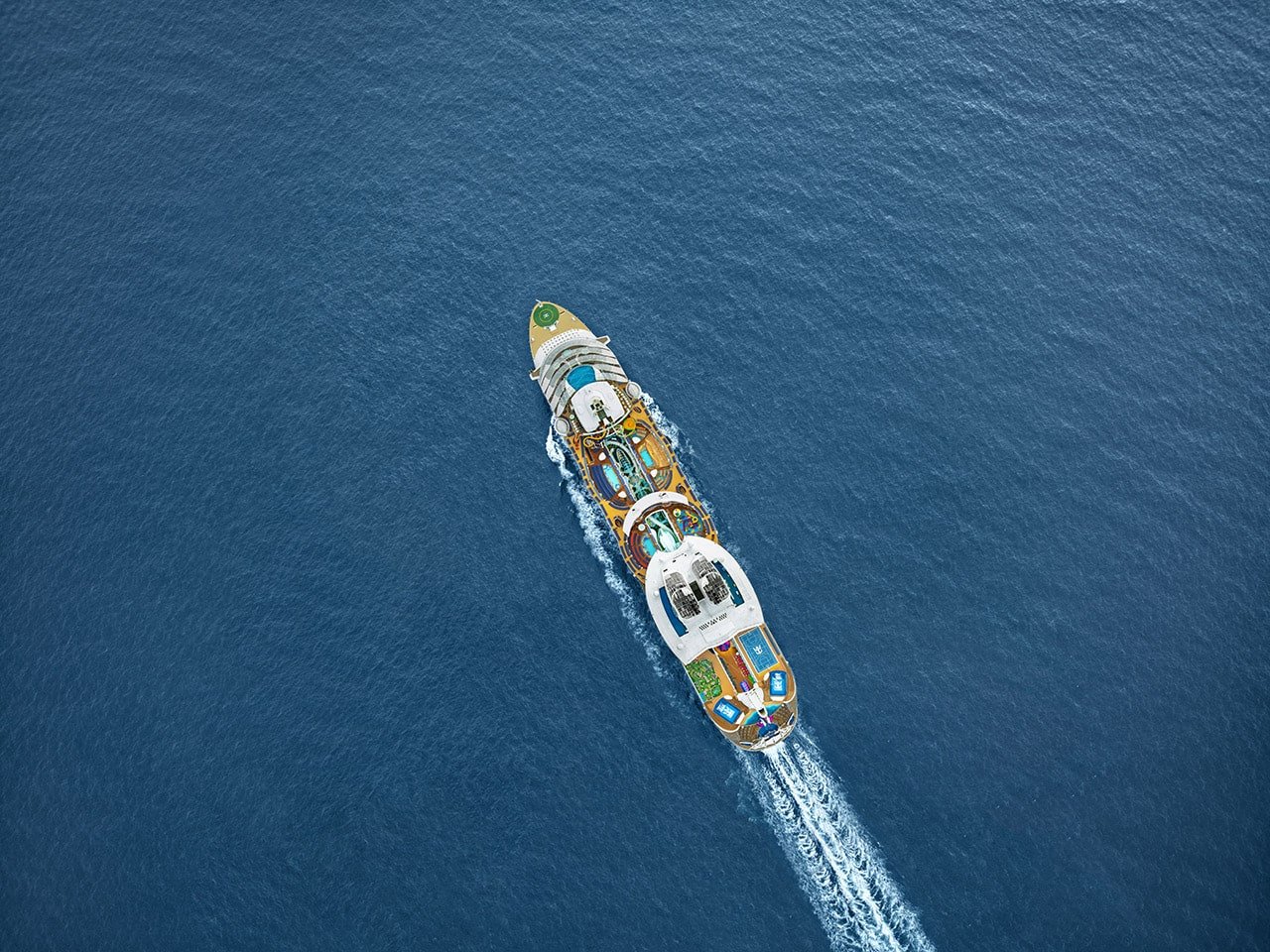 While cruise lines like Royal Caribbean and Norwegian are working on crafting stringent new health protocols, it seems the CDC is unimpressed with any new health protocols added by other cruise lines.
In a press release announcing the No Sail Order extension, the CDC characterized extensive health and safety protocols as a burden on public health officials.
"When health and safety protocols were apparently observed, resuming passenger operations significantly burdened public health authorities by creating the need for additional SARS-CoV-2 testing, isolation of infected travelers, contact tracing, and quarantine of exposed people."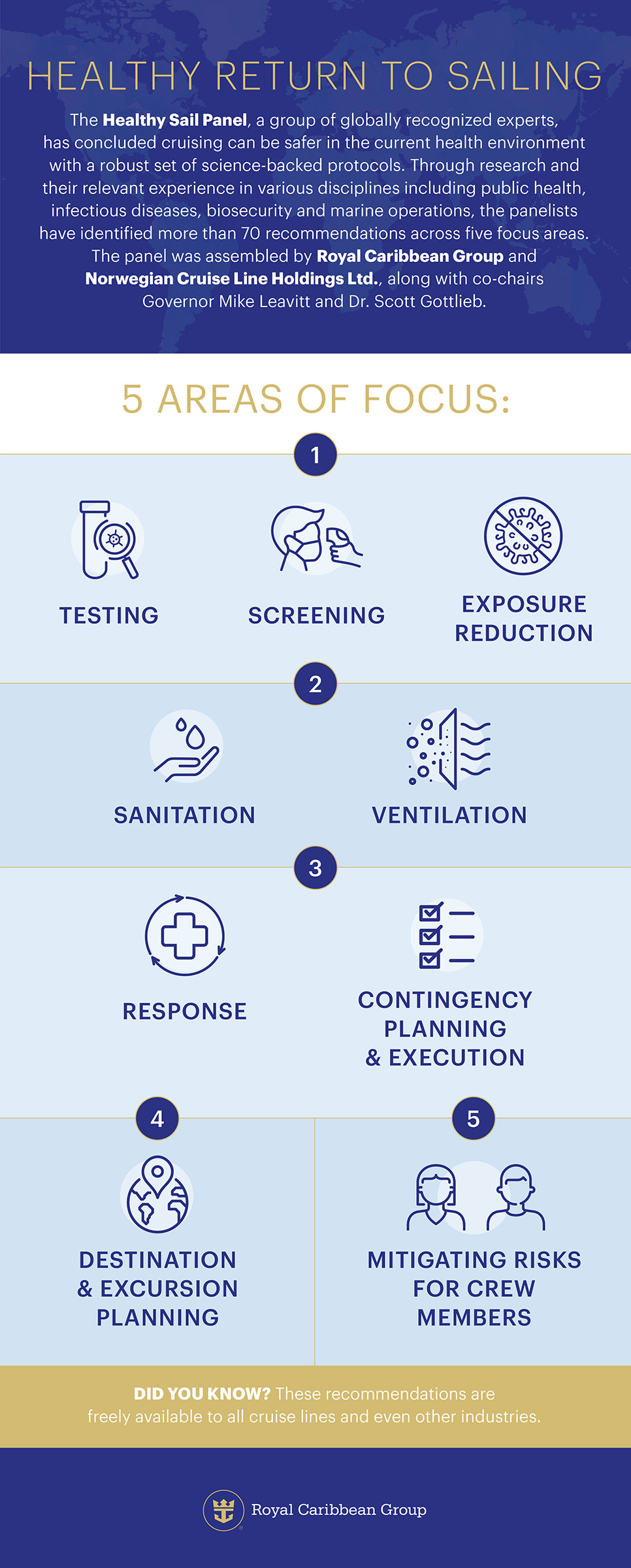 The Healthy Sail Panel has developed its own set of 74 detailed steps to safeguard the health of guests, crew and communities.
Recommendations include testing, the use of face coverings, and enhanced sanitation procedures on ships and in terminals. 
Healthy Panel co-chair Governor Mike Leavitt, former U.S. Secretary of Health and Human Services, specified exactly how in-depth their recommendations go.
"This Panel undertook an ambitious, cross-disciplinary, public health examination to develop standards and guidelines that create the highest level of safety in the complex environment of a cruise ship. We studied the industry's experiences combating the pandemic – and we then incorporated the many lessons learned and advances made by medicine and science over the past six months. The Panel's recommendations are grounded in the best scientific and medical information available and are intended to meaningfully mitigate public health risks to those who sail."
Double standard?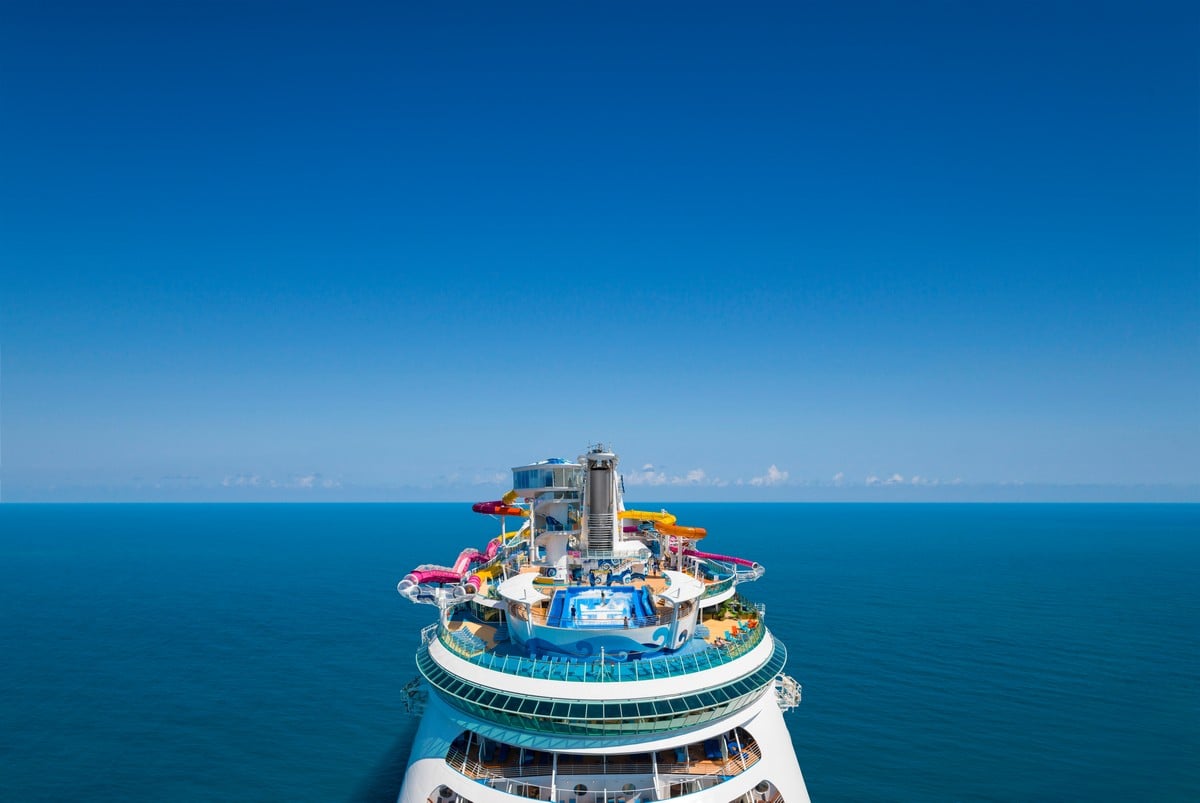 Reading through the rationale for the extension of the No Sail Order, it may sound a reasonable response until considering the reality of the rest of the travel sector, both in the United States and internationally.
While the CDC holds cruise ships to the standard of not potentially burdening healthcare workers, port personnel and federal partners, other aspects of travel have been able to operate while simultaneously doing the exact same thing.
Airlines have never stopped operating since the beginning of the pandemic, and are chiefly responsible for the spread of the virus from country to country and continent to continent. 
Theme parks have been allowed to re-open in many states, along with Las Vegas casinos and hotels.
The CDC claims its goal is "to protect the health of all Americans", yet has not enforced any regulations on any other aspect of travel other than cruise ships.