In:
Carnival Cruise Line announced today it plans to resume sailings in North America this summer, which could be a sign of what Royal Caribbean has in store as well.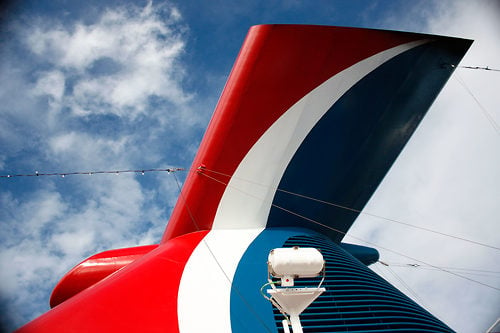 Generally speaking, the "big three" cruise lines (Carnival, Royal Caribbean and Norwegian) tend to act in tandem when it comes to sweeping policies, and Carnival Cruise Line announced today its plan to phase in a resumption in our North American service this summer, beginning on August 1 with a total of eight ships from Miami, Port Canaveral and Galveston.  
While the resumption of cruises sounds like good news, Carnival did announce it will also have to extend its suspension of sailings in  in all other North American and Australian markets through August 31.
Here is the basics of Carnival's plan:
All North American Carnival cruises from June 27 to July 31 will be cancelled.
Beginning August 1, Carnival plans to resume cruises on the following ships:

Galveston:  Carnival Dream, Carnival Freedom and Carnival Vista
Miami:  Carnival Horizon, Carnival Magic and Carnival Sensation
Port Canaveral:  Carnival Breeze and Carnival Elation.

Other than the above referenced service from Galveston, Miami, and Port Canaveral, all other North American and Australian Carnival homeport cruises will be cancelled through August 31.
All Carnival Spirit Alaskan cruises from Seattle will be cancelled, as well as the Carnival Spirit Vancouver-Honolulu cruise on September 25 and the Honolulu-Brisbane transpacific cruise on October 6.
All Carnival Splendor cruises in Australia from June 19 to August 31 will be cancelled.
Royal Caribbean has made no announcement yet on what its plans are once cruises resume, however, this could be viewed as a positive sign that the cruise industry is preparing to resume service.