In:
We have a look at some of the changes Royal Caribbean has made or announced over the last week.
With a fleet of 26 ships, there are always going to be things happening and in an effort to keep everyone up to date, here's a quick run through of the latest news from this week.
In addition to starting construction on a new cruise ship and Royal Caribbean's CEO sharing his thoughts on policy changes, here is a look at everything else that happened this week you should know about.
Labadee suite cabanas now available online
It's now easier to book a cabana for suite guests when visiting Royal Caribbean's private destination of Labadee.
Royal Caribbean alerted guests booked in a suite that they can begin reserving cabanas at Barefoot Beach online via the Royal Caribbean cruise planner.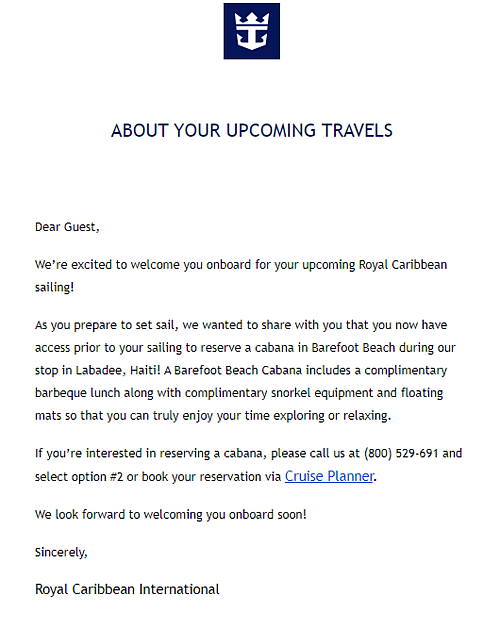 These suites are only available for guests booked in grand suites or higher.
Prior to this change, cabanas were reserved once the ship's suite concierge emailed guests a week before the cruise. The entire process was done offline.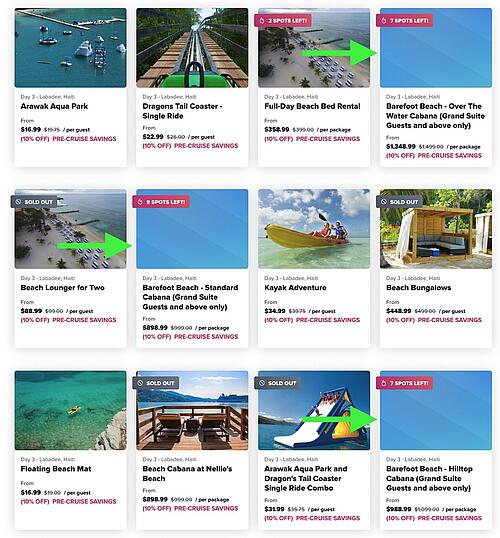 With the update, suite guests can book a Barefoot Beach cabana just like other cabanas at Labadee.
SpaceX Starlink gets FCC approval
Starlink internet service on a Royal Caribbean cruise ship got one step closer to reality this week.
The Federal Communications Commission approved SpaceX to provide Starlink satellite internet to vehicles in motion, which includes cruise ships.
A few weeks ago, Royal Caribbean petitioned the FCC to approve Starlink for moving vehicles so that cruise ships could utilize the service, hinting that a deal between Royal Caribbean and Starlink was possible.
As of now, Freedom of the Seas is actively testing Starlink with impressive speeds thus far.
Royal Caribbean has not publicly commented on if a deal with Starlink is going to happen, nor what ships could see the service implemented onboard.
Soda cup change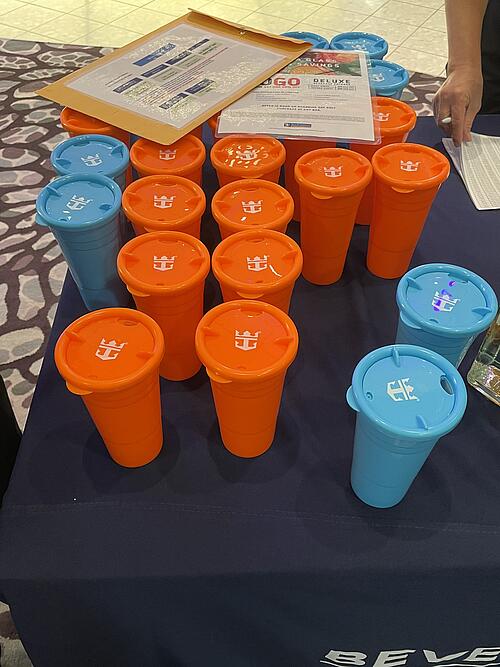 If you purchase a Royal Caribbean drink package, expect a different cup design.
Guests on a few different Royal Caribbean ships have reported a change in the soda cup guests receive with their purchase.
The cups seem to come in either orange or blue color, and don't have the Coca-Cola branding typically seen with other designs.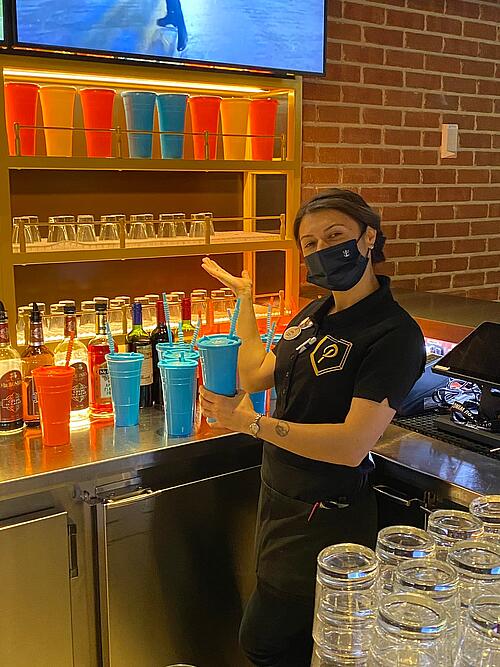 While a definite change in look, the cup design is not new.
Royal Caribbean first used these cups at Labadee and CocoCay as far back as 2016.
Italian airport transfers
Royal Caribbean has added new transfer options for cruises sailing from Ravenna, Italy.
Due to the distance from Venice to Ravenna, guests will need to arrange transportation both to and from the ship on boarding and departure day either by purchasing a competitively priced transfer through Royal Caribbean International or by making their own private arrangements.
Guests can book these transfers before their cruise by contacting their travel partner or by reaching out to Royal Caribbean.
Additionally, guests may purchase transfers at Venice Marco Polo Airport on boarding day. However, please note that boarding day transfers will have limited availability and are available for purchase on a first come-first served basis.
Pre-Cruise Shuttles:
Shuttle services will be available from locations in the area including Venice Marco Polo Airport and Venice City Centre (Tronchetto). Guests may select their preferred transfer based on their flights and selected check-in time for boarding the ship.

When booking a shuttle, guests will also be advised of the latest possible flight arrival time to board their shuttle.
If you are arranging transfers on your own, flights should arrive into Venice no later than 11:35 AM to allow time to arrive to the ship.

Each shuttle will be boarded at 50% capacity to ensure physical distancing.
The journey to the ship from Venice, Italy can take up to 3 hours (depending on traffic conditions), so please be sure to dress comfortably and keep travel documents, medications, or any other important items in your carry-on luggage
Once onboard shuttles departing from Venice, guests will have access to phone charging stations and will be provided with bottled water. Then, about halfway through the journey,  a comfort stop will be made where guests will be able to stretch their legs, use the restroom, and purchase snacks for the remainder of the trip.

Please note: Depending on driving conditions, the comfort stop may be skipped depending to ensure all guests arrive to the ship on time.

Check-in for your sailing will take place at the cruise terminal in Ravenna, Italy.
Post-Cruise Shuttles:
When booking a shuttle, you'll be advised of the earliest possible flight departure time to board your shuttle.
Just like on boarding day, the journey back to Venice, Italy can take up to 3 hours, so don't forget to dress comfortably!

All the same amenities available on the pre-cruise shuttle from Venice – bottled water and the ability to charge your phone – will also be available for guests traveling on the post-cruise shuttle to Venice.