In:
During Royal Caribbean's first quarter 2018 financial call with investors, the company shared some interesting anecdotes, facts, and insight into the ever changing cruising environment.  While most of the information discussed in these earnings calls deal primarily with financial indicators, cruise guests can glean some insight into how Royal Caribbean runs its business.
Social media driving demand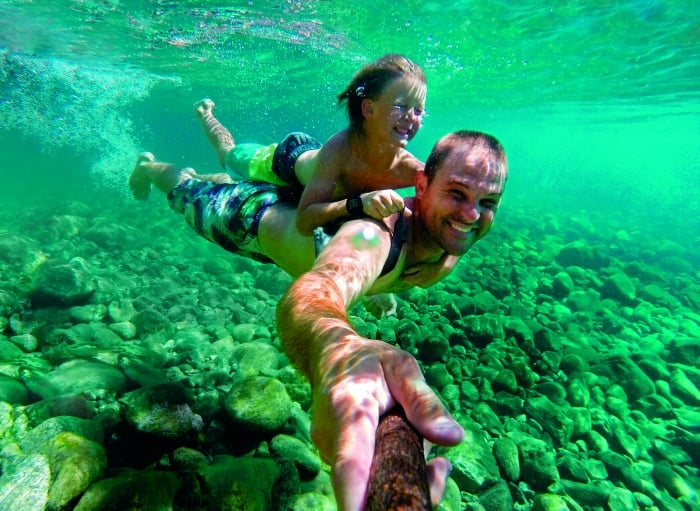 Off the bat, Royal Caribbean's top brass was quick to point out that social media is crushing it in terms of raising the brand's awareness to consumers, assuaging myths about cruising and most importantly, driving demand.
Royal Caribbean Cruises Ltd. (RCL) Chairman and CEO Richard Fain spoke about the impact of social media, "I attribute some of the recent healthy growth and demand to our success in the social media environment. Our social media teams really are doing an amazing job."
RCL Chief Financial Officer Jason Liberty also talked about how social media has helped Royal Caribbean this quarter, "Levers, like social media and so forth, are really helping break through stereotypes on cruise and we have seen a real change in our new to cruise volumes.  That is also suggesting that a lot of these past detractors are becoming fans of cruise."
Symphony receiving tons of good press for a sister ship
There is no question that Royal Caribbean is proud of the launch of its newest ship, but the executives were down right impressed by how well Symphony of the Seas is selling, especially considering she is the fourth sister ship in the class.
Mr. Fain spoke about the public's reaction to Symphony of the Seas, "The public reaction to Symphony of the Seas was surprising even to us. Even though she is the fourth in the amazing Oasis Class series of ships, she has so many new amenities and attractions, that our guests and the media were simply blow away. Rarely has a sister ship received such press, and rarely has it been so deserving of it."
Mr. Liberty expanded on the results Symphony of the Seas has brought to the cruise line, "Prices for Symphony have not only exceeded our lofty expectations, they have also been even better than we saw from Harmony last year."
Royal Caribbean International CEO Michael Bayley shared an anecdote about Symphony of the Seas' early success, "The week after we introduced Symphony of the Seas, our bookings beat track by 50%. That is the week after we introduced the ship, so it's really performing well."
Consumers want shorter, more frequent vacations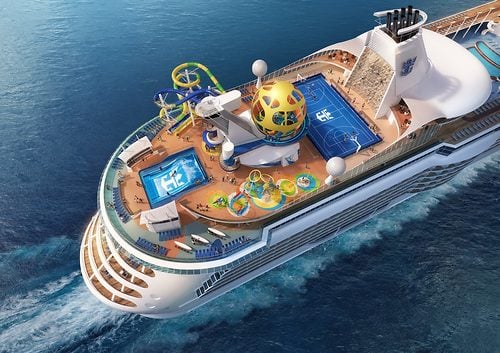 A trend that Royal Caribbean has picked up on is the desire for short Caribbean getaway cruises.  As a result, Royal Caribbean has invested heavily in Mariner of the Seas and the improvements coming to CocoCay.
"We're seeing more and more people opting for shorter, but more frequent vacations. We are responding to that call by modernizing Mariner of the Seas, which is one of our Voyager Class ships, and we're raising our game in the short cruise market with this upgraded vessel, " Mr. Fain explained, "At the same time we also announced a major upgrade to our private destination in the Bahamas at CocoCay that we are calling, appropriately I might add, Perfect Day. Perfect Day in that destination will be another great addition to our Caribbean offering.  It is really thrilling to see the work take shape, and I'm certain that this destination will get tongues wagging just as much as our new hardware has done."
Michael Bayley also spoke about what Royal Caribbean is doing to meet customer demand, "We're very excited about Mariner as a product coming into the shorts market, and that's very much focused on new to cruise, and Millennial, and that really is the on ramp for that market.  That ship is literally like having an Oasis Class ship in the short product market, because its capacity is just over 3200-3400 every three or four days."
Guest spend & onboard revenue is up a lot
If you want to find the "secret sauce" to what is making the biggest difference in Royal Caribbean's quarterly growth, onboard revenue is a big factor.  This means the things guests spend on their cruise above and beyond the cruise fare.
Mr Liberty spoke about the growth the cruise line is seeing in this area, "The main driver of the positive earnings in yield was the continued strength in onboard revenue, which was up 6.3% for the quarter. This result is notable considering that it follows an 8.9% improvement from the first quarter of 2017."
"Guest spend from onboard activities has continued to shift towards areas that involve experiences over buying things, and this quarter was no different. Beverage packages, specialty restaurants and internet were the main revenue streams driving the quarterly beat."
Mr. Bailey also spoke about the onboard revenue growth that Royal Caribbean is seeing, "We've been really pleased with our pre-cruise sales, and we've seen a significant uplift year over year that's been increasing for the past couple of years and it's been a big driver of onboard spend.  We kind of figure, for every dollar that we earn pre-cruise, we'll see somewhere between a 30 and a 50% uptick in the onboard spend."
"And then of course over the years, we've invested quite heavily in new venues, new attractions onboard of our ships and many of those are revenue generating.  We're beginning to see a lot of those now yielding superior revenue because of the kind of services they provide."
Cuba update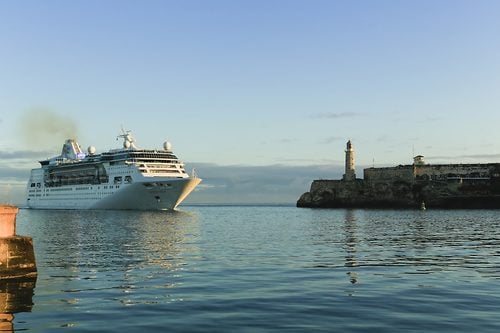 Another area that we received an update on was Cuba and cruises there.  A recent leadership change alongside strong demand for cruises to Cuba generated an update on where the cruise line stands with regard to this newly offered destination.
Royal Caribbean Chief Operating Officer Adam Goldstein spoke about Cuba, "We've been commenting over time about the fact that the Cuban market has been a good market for us to enter. The customer satisfaction about Havana has been very, very high. But the reality is that there is still just one functioning pier that ships can go to on either side of the pier in Havana.  There is going to have to be some type of considerable infrastructure improvement that takes place over the next several years, that will probably take time."
"I think what we've been seeing lately is that the Cuban Government has gotten a little bit more efficient in maximizing the use of the pier on both sides, and our company has definitely been a beneficiary of that. We've been able to increase the number of sailings on a year over year basis, even though their capacity hasn't increased."
"For what it is, it's been terrific, but in the overall sense of our portfolio, it is still fairly small. And we haven't seen any change whatsoever in their attitude towards us or their dealings with us, as it relates to their change in government to this point."
A look at the state of digital marketing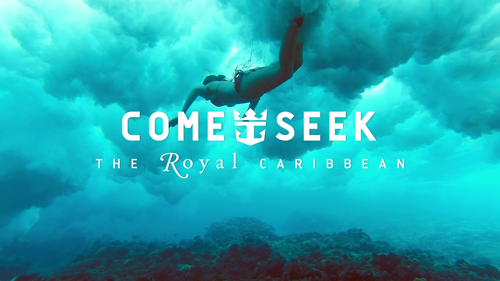 Michael Bayley provided a look at how Royal Caribbean is leveraging digital marketing (as opposed to traditional marketing) to better reach customers.
"We think that there's better targeting, and it's a more efficient channel. And certainly, with our social media presence, we believe that we've maneuvered ourselves into a really strong position in our space. In fact, we just recently conducted an independent survey of where we are positioned in terms of the social media universe, and we came out of it exceptionally well, in terms of how people view Royal Caribbean through that lens and how they are engaging with Royal Caribbean."
"We are also seeing that with the response from onboard internet, and how people are using the accelerated internet to utilize social media to actually promote our brands, which has been really quite effective."