In:
Royal Caribbean appears to be the most Instagrammable cruise line, according to a recent study that compared all cruise lines on the popular social media platform.
SeaHub found that among the over 1.8 million Instagram posts tagged on various cruise ships around the world, Royal Caribbean topped the list with over 634,000 posts.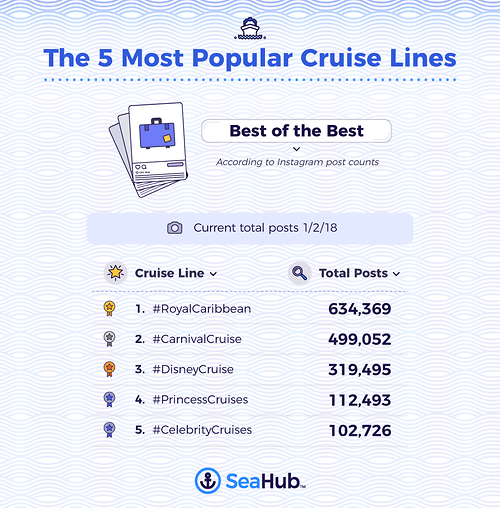 SeaHub also compared which ships in each cruise line were the most popular, with Royal Caribbean's Oasis class ships topping the list.
Harmony of the Seas
Oasis of the Seas
Allure of the Seas
If you were wondering, the lowest scoring Royal Caribbean ship on Instagram was Rhapsody of the Seas.
To compile this study, SeaHub scraped Instagram for #cruise to obtain over 1.8 million posts. They grouped all posts by mentions of specific keywords or cruise lines. Rankings were determined by case frequency.