In:
Royal Caribbean UK is kicking off a search for an Instagram user to be the cruise line's "summer intern" and share the cruise experience via Instagram.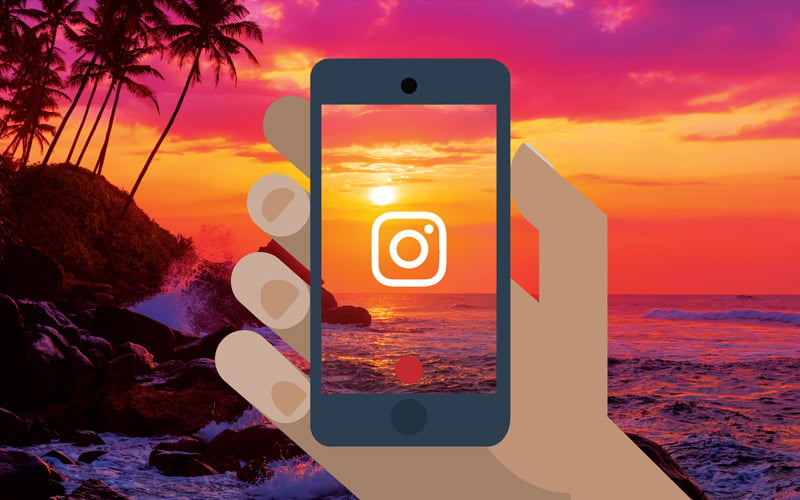 The 3 week Instagram Intern-ship will take place over the summer of 2017 and involve, "capturing incredible content and uncovering amazing stories." The successful candidate will be responsible for finding and documenting the extraordinary on a daily basis via Instagram.
Royal Caribbean describes this "intern-ship" as a hybrid between being a photographer, documentary maker and a storyteller. A typical day will see the successful candidate immerse themselves in the extraordinary moments, experiences and stories that take place on land and at sea, and share them with the world via Instagram.
Anyone interested in applying needs to ensure they meet the following criteria
Skilled in Instagram with extensive knowledge of all 23 filters
Exemplary ability to capture stunning views, extraordinary experiences, beautiful sunsets and amazing stories on social media
Available to travel for three consecutive weeks between June –July 2017 to regions including New York, the Caribbean, Asia and the Mediterranean.
Inquisitive nature, love storytelling and enjoy sharing experiences
Unbeatable sense of adventure and hunger for the extraordinary
Own a smartphone
Note: Photocopying, administrator and tea-making skills are not required
Successful candidates will receive
Travel package including transport via three company cruise ships
All travel, accommodation and daily expenses included
£3,000 in prize money
Uniform is not supplied. Bring your own swimmers, sandals & shades
You will be traveling on three cruise ships over a three week period including Ovation of the Seas (Beijing), Anthem of the Seas (New York) and Freedom of the Seas (Barcelona)
Complimentary access to climbing walls, Flowrider, restaurants, swimming pools, zip wires, water-slides and onboard fitness facilities
If you want to apply, you must be 21 years old and a resident of the UK and Republic of Ireland with a full passport, no criminal record and no travel restrictions. If you meet these requirements, just post your most extraordinary travel photo or short video on Instagram, tagging @RoyalCaribbeanUK and #ExtraordinaryExplorer.
Participants may enter this free of charge competition from 09:00 GMT on 03 January 2017 until 23:59 GMT on 31 January 2017.