In:
Going on a Royal Caribbean cruise is a great family vacation idea, but cruising with kids is definitely a different cruise compared to without them.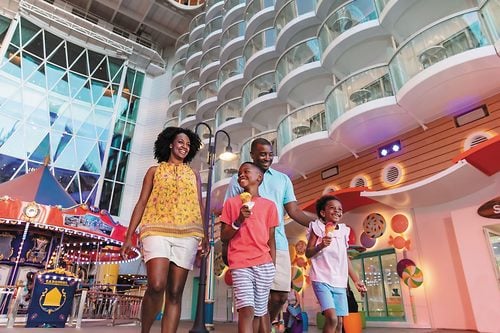 Having started cruising as an adult, and then bringing my children on Royal Caribbean, I have made quite a few shifts and adjustments in how I cruise, and here are some important things anyone going on a Royal Caribbean cruise should know about for their trip!
Cruise at their speed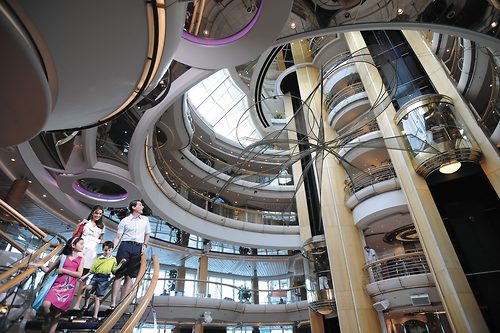 One of the earliest lessons I learned about cruising with kids is to slow our routine down, and let the kids have time for them.
As adults, it feels natural to do a lot of walking around the ship and exploring different venues.  In addition, "burning the candle at both ends" is something else we parents tend to do, in terms of waking up early for excursions and staying up late for shows and dinner.
While you do not have to give up everything you are used to, slowing the pace down is a great idea for the sanity of everyone included.
One thing I always try to include now is time for the kids to splash and slide on the pool deck, sleep in some more, and provide breaks where they can chill out in the room.
Providing kids time to "do their own thing" helps them either burn some of the energy they have, or regain it by taking it easy. 
Two rooms or bust!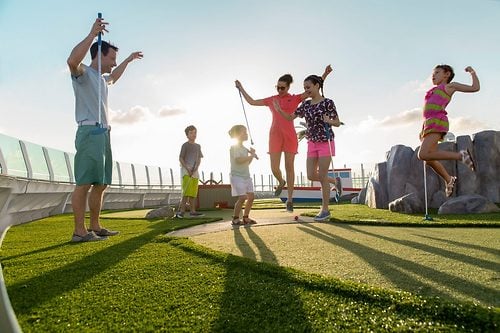 I love my children, but I do not love sharing and sleeping in the same room as them.
Most families look for a single stateroom that can accommodate everyone, but from one parent to another, let me emphasize the importance of getting two smaller connecting rooms.
The cost of two staterooms is often cheaper than some of the family staterooms, and can offer more separation between family members (a plus for families with teenagers).
Booking two staterooms also allows for connecting staterooms, in which there is a door between the staterooms that allows for easy flow between them.  This can be convenient during the day to keep the doors open, essentially creating a two room stateroom.
Splashaway Bay is the best onboard feature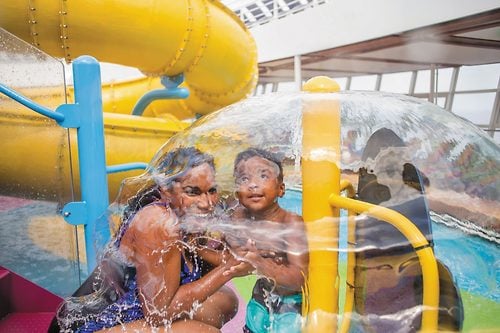 Royal Caribbean has been a family-friendly cruise line since its inception, and among all the features and amenities it has added for kids, nothing has been as big of a hit with kids as Splashaway Bay.
The kid-focused aquatic park is the destination for my kids on any ship and has become a must-have onboard amenity for them.
They love the slides, splash buckets, geysers, and fountains.
I love the lounge chairs that surround the area, as well as the conveniently located nearby bars.
Register for Adventure Ocean on the first day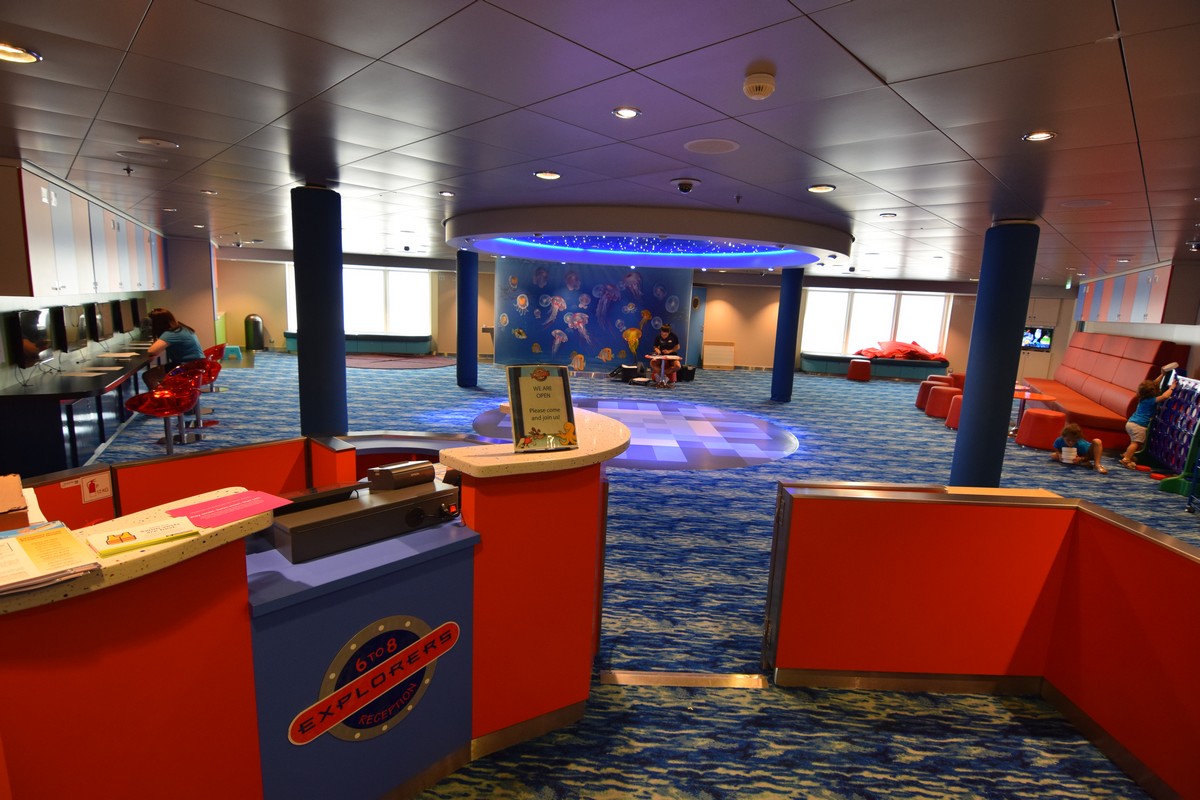 Just like the first day of school, it is important to register your kids for Adventure Ocean on the first day of the cruise.
Adventure Ocean is Royal Caribbean's award-winning children's programming and it is the focal point of what the cruise line offers for kids to do onboard.
Many parents are just as apprehensive about their kids going in there as the kids are about fitting in.  My best advice is to go to Adventure Ocean on the first day during the open house hours in the early afternoon.
Not only is this meant for registration, but it allows the kids to explore the facility, meet the counselors, and ask questions. Taking advantage of the open house tends to alleviate a great deal of concern from parent and child alike.
By the same token, going to Adventure Ocean on the first evening is when a lot of the friendships and social circles are formed, so ideally have the kids go up on the first day.
Leave the stroller at home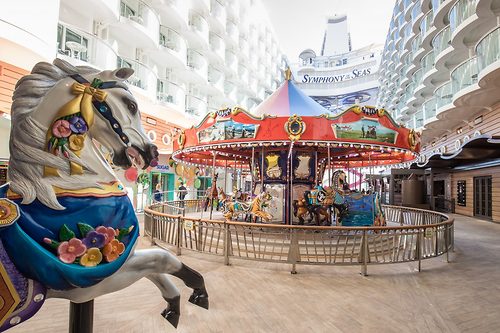 My wife and I argued about this point when my children were younger, but I say leave the stroller at home.
Strollers are great, but on a cruise ship I find them more of a hindrance then a benefit due to their size.
I totally understand how nice it is not to have to carry kids, but I find strollers totally impractical in many Caribbean ports due to uneven paving, lots of beaches, and of course the added weight of dealing with it. On the ship, they just take up space and narrow hallways make them a pain to navigate.
If you really need a stroller, I would concede an umbrella stroller that can fold down and is not too heavy is not a terrible idea, especially if it can fit under the bed.
What car seats?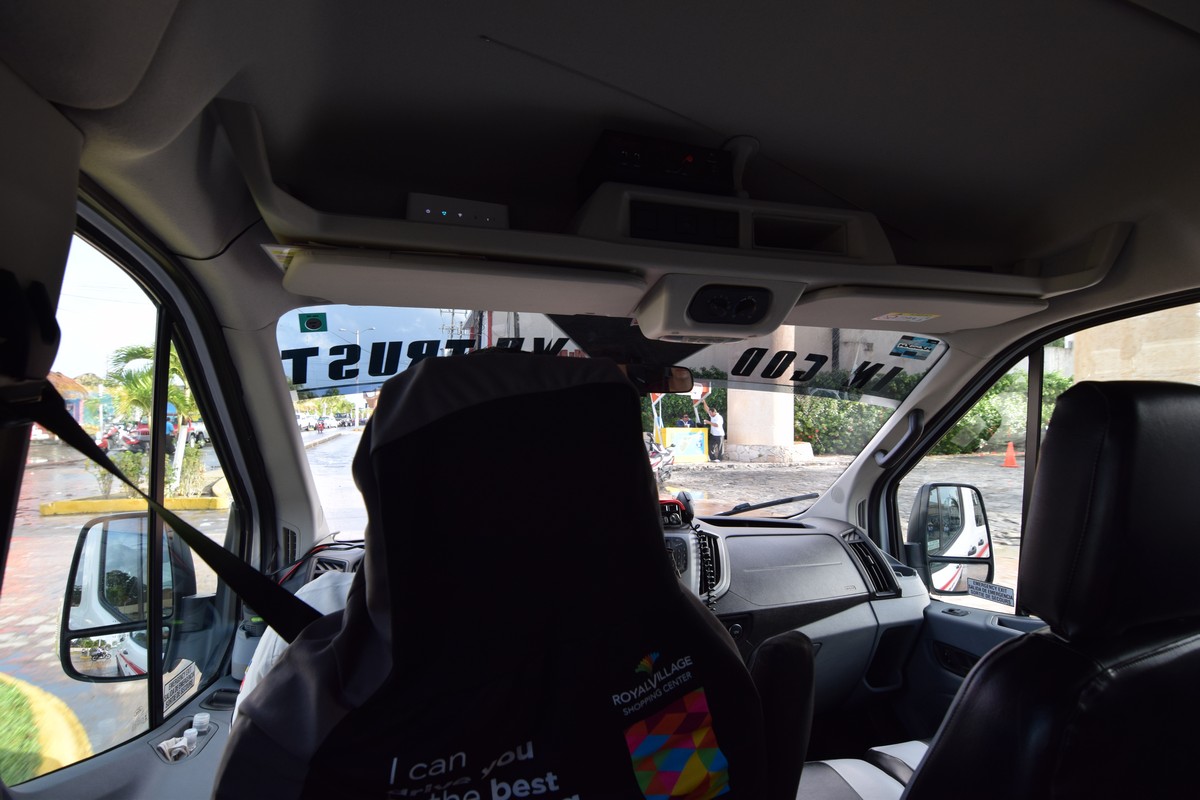 This may be the most shocking aspect of this post, but a lot of parents ask how I bring a car seat to use in taxis in Caribbean ports and the answer is I don't.
Bringing a car seat is about the most impractical thing you can have on a cruise, and in almost every single Caribbean port, no taxis provide them.  So I do what my parents did with me when I was a kid, and have the kids on our lap or buckle them in with regular seat belts.
I know, it is sacrilegious to do that back at home, but it is the way it is when traveling in the Caribbean.
Don't be afraid to ask the waiter for something else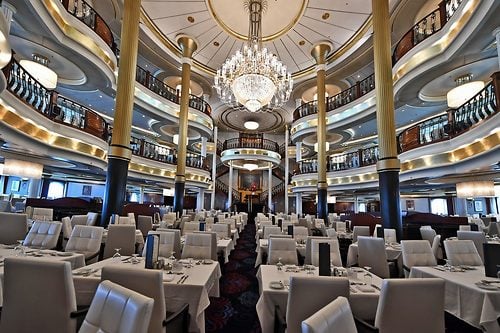 Kids are notoriously picky eaters, but that does not mean you have to relegate yourself to only eating at Sorrento's or the Windjammer.
At any restaurant you dine at, be sure to ask the waiter for something else if the kids are not finding anything to their liking on the printed menu.
Many restaurants have a kids menu, and in addition to that, I have found waiters more than happy to grab a slice of pizza or a hot dog from Sorrento's or the Windjammer for the kids.
The key is not to feel bashful for asking for something else. Your child is far from the first to chomp down on pizza and fries while dining at Izumi.
Saving money with kids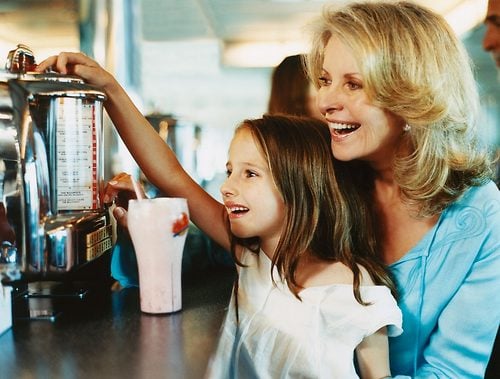 My final lesson with cruising with kids is a smattering of ways to save a few bucks along the way.
Do not prebook kids at specialty dining (or buy them a dining package). Kids ages 6-12 can dine at specialty restaurants for a $10 cover charge.

The exception is Izumi Hibachi because it is so popular, book them at the adult price and ask the wait staff at check-in to refund the difference.

There is complimentary ice cream on the pool deck throughout the day.
Be on the lookout for Kids Sail Free deals. These have the potential to be very lucrative, especially in Alaska or Europe.
What is your best tip for cruising with kids? Share your ideas and lessons you have learned in the comments!