Posts

754

Joined

Last visited

Days Won

18
16 Followers
About monorailmedic
Contact Methods
Website URL

https://www.CruiseHabit.com
Profile Information
Location

South Florida, USA, Earth, Solar System, Milky Way

Interests

Cruising, Disney, Nerd Stuff - Running www.CruiseHabit.com & Shop.CruiseHabit.com
monorailmedic's Achievements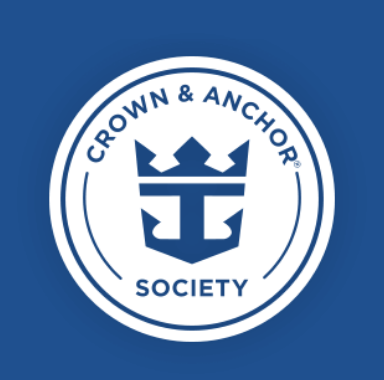 Pinnacle (7/7)
702
Reputation
Stoked! Which staterooms are you thinking about? I should probably tell people about this, huh? ?

As @JLMoran mentioned I have some MSC content up (link to all posts tagged with MSC below). https://www.cruisehabit.com/tags/msc If you click on the first love blog post above it links to the rest of them. I suspect we'll be on MSC again in short order once sailing is again possible - potentially within weeks of it being an option, and we'll be sure to post a live blog then as well. Let me know if there are any specific questions you have.

It's the luggage that really gets in the way of this. You know, parents have kids carrying their small suitcases, they let go of the handle, it hits terminal velocity as it barrels toward the ground... Alright, clearly safety-nets are the answer here.

Moderator Note It's clear now that this was not an announcement from Disney but analyst speculation. We're all clear on this now and the thread has been annotated up at the top to avoid confusion. It is of course important to verify information, but mistakes happen. Now that we're all clear, lets have some friendly chat as I research how to hypnotize myself into believing I'm on a ship.

monorailmedic reacted to a post in a topic: Who has dined at Tuscan Grille, on Summit or any other Celebrity ship?

I'm still working on some other items (video and such) from that sailing, but you can check out the Celebrity Today (daily program) from that sailing here: https://www.cruisehabit.com/content/celebrity-infinity-february-2020-2-night-nassau-celebrity-today-shore-excursions

Sorry for taking so long to chime in. We've sailed Royal, Celebrity, and many other lines, and ended up booking one of these 2 night Infinity sailings for last weekend. In fact, we did so while on Brilliance of the Seas a few weeks earlier. I've long felt that if you like the way Royal does things, but for a particular sailing, you're not going with anyone that needs rock walls, flow riders, etc to make the cruise awesome, then Celebrity offers a really great product, that trades some of those things you might not need on a given sailing, for a less crowded experience. The sailing ended up being really enjoyable, despite worrying the whole time if we'd be worried that it'd feel too much like a tease. The ship, which is a Millennium class ship, is roughly the same size and vintage as Brilliance of the Seas, but felt a bit more modern. She is in great shape, and the staterooms are larger than you might expect out of a ship from that period of time. On things to note is that Infinity hasn't yet one through Celebrity Revolution, X's fleet revitalization program - so her style/feel is not the same as what you see on Edge, or ships that have gone through the process. No complaints about this - she was very pretty and comfy, just something to know. Check on my Instagram feed or Facebook page for a bunch of photos and some video (esp on FB as I did a couple live videos). I'll be putting out a summary of the sailing in the next couple days, but am happy to answer any questions you might have. You can see my pre-cruise thoughts here.

This is really good stuff, but if you could plot dates (potentially on different charts depending on itinerary region) I think it'd be more telling. This is because lines move around rooms to facilitate better lead pricing, and that need is tied closely with how quickly a ship is filling up (and of course, how quickly specific categories are filling up). There is forecasting which takes care of a lot of the pricing up to this point, but GTY moves allow them to do some real-time tweaking, and it seems likely you'd see some real differences in how this works for a dog sailing vs a popular one. Granted, the data set could be limited for more successful sailings, as fewer GTYs will be sold (though some still will be, b/c that ability to manipulate lead pricing is valuable on any sailing that has space).

I've never specifically asked about a seperate vegan menu in specialty restaurants on RCI, but I can't tell you I've not seen any of them present a separate lacto-ovo menu (like the MDR does), so I'm going to say no. That said, you can of course leverage the standard plant-based options in other venues, and you'll find mixed success in special requests from specialty restaurants. They've always been accommodating, but depending on the chef, manager, etc, the level of creativity can vary quite a bit. I'd consider having a chat there a day befor eyou plan to dine to then see, based on what they can offer, if you feel it will be worth it to you. Sorry for the terribly long delay on my response.

Awesome job - tons of great info and pics! Glad you enjoyed the sailing.

We enjoyed Seaside quite a bit - which isn't to say there weren't things we'd have preferred differently. MSC still really over-complicates (in my opinion) some things, such as drink packages, the different "levels" such as Fantastica, Aurea, etc. It's already hard for people to try anything new with the right expectations, and the way they do some of these things adds to that challenge. That said, we enjoyed the cruise quite a bit, finding the food and service good. Many complain the buffet is repetitive, and to some extent it repeats more than other lines, but like the packages complicating things, the fact that around the large buffet you'll find two or three stations with unique things every day - but not market well and with changing locations, many don't notice them. For our tastes, Edge and Seaside have had the best entertainment at sea. Of course, if you don't like the style of performances (more into acrobatics, dance etc than story-line) then that doesn't matter. This is like saying that a line has the best food because their seafood is off the charts - if you don't like seafood, then the quality of said offering doesn't matter. Our friend Ric sailed Seaside and didn't love it though, he found service and food very much lacking (but he did enjoy the entertainment like we did). Is part of this personal preference? Probably, but he and I are reasonably well in sync on most things, so I suspect that there is a lack of consistency as well - something that I'm confident any RCI cruiser can relate to. He recently sailed Meraviglia though and had a much better set of experiences. As for their loyalty program, I honestly don't pay too much mind to them. It's nice that they allow a generous transfer status from other lines, but do keep in mind you need to sail again within a certain period (48 months?) in order to "keep" your matched status, or it goes away forever. You can find the live blog from my sailing at the link below, but I'm happy to answer any specifics I can. https://www.cruisehabit.com/tags/msc-seaside-live-blog

For any dining request, I recommend heading to the station at the entrance to the MDR. There should be someone there as soon as boarding starts. Just let them know what you'd like. Unless traveling with a group, whenever we've had fix seating/traditional dining, we always request a two top, and out of hundreds of nights at sea, we once dined with another couple on the first night (though we could have just gone to another venue if we wanted).

Just saw this today after disembarking. While I don't know for sure, I am reasonable sure the answer is no. They're different business units, and I think they may actually use different companies to manage the casinos as well. I recall reading once that there is a process for redeeming them by mail if this happens - but that was a long time ago so not sure if it's still in play, but it's worth asking.

Great commentary. I explain RCI vs X this way often. If you want those high-energy activities, like rock walls, flow riders, etc - then you won't find it on X, and RCI does a GREAT job here. If you see those spaces and wish they were used for things a bit slower paced, then take a look at X. They are both great lines, each with their strong points and differentiation, but it's also quite comfortable switching between the two depending on the occasion, who you're traveling with, etc. We're back on Edge for the third time in just a couple days. Excited to be back, but we'll be on Brilliance soon as well.