Posts

754

Joined

Last visited

Days Won

18
16 Followers
About monorailmedic
Contact Methods
Website URL

https://www.CruiseHabit.com
Profile Information
Location

South Florida, USA, Earth, Solar System, Milky Way

Interests

Cruising, Disney, Nerd Stuff - Running www.CruiseHabit.com & Shop.CruiseHabit.com
monorailmedic's Achievements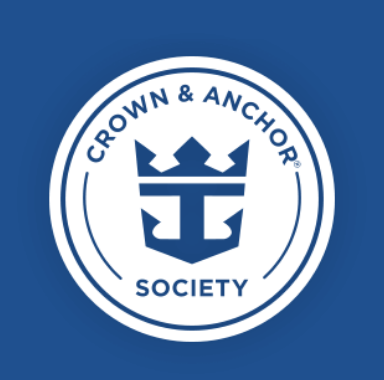 Pinnacle (7/7)
702
Reputation
This has happened to me on RCI anytime I've viewed the docs (with tags) and then my room changed. If you or your agent call they can refresh it, sometimes it eventually works on it's own, but often not. Having the porter tag them is likely the easiest way.

Unless I'm missing something you just need a rapid antigen (much faster). There are a number of small private places that may have availability (CVS and Walgreens are booked in S FL...always), and both Ft Lauderdale-Hollywood and Miami International Airport offer onsite rapid testing. Here is the info for FLL testing: https://testing.nomihealth.com/easy_registration/34/onsite Also, your hotel may have an arrangement with a testing company. Good luck!

All my suite bid expired a couple weeks ago (my bids weren't nuts, but much higher than the min bid) and the only remaining one was for a spacious OV balcony (min on that, was like $20 or something). Got that upgrade today, which I'll take, but I really thought I had a chance at those others. Oh well, outbid by the likes of you

I got a text with the same thing a couple weeks ago (before my Meraviglia sailing). I get the impression their system allots 30 min per COVID test, even though it takes WAY less time, so as long as they don't have a bunch of other non-test appointments, they can process them much more quickly. I didn't get that notification today, and this CVS actually tested us in our cars.

Sooo, time to make sure I have enough laundry done to pack? Eh, I'll worry about it tomorrow. Weather is looking decent for Coco Cay, but other days are questionable. Remember kids, rain is nature's sunscreen.

Because I care, I'll keep trying to get @Mattand others to try better rums. As the expression goes, however, you can lead a blogger to quality spirits...

Stoked! Which staterooms are you thinking about? I should probably tell people about this, huh? ?

As @JLMoran mentioned I have some MSC content up (link to all posts tagged with MSC below). https://www.cruisehabit.com/tags/msc If you click on the first love blog post above it links to the rest of them. I suspect we'll be on MSC again in short order once sailing is again possible - potentially within weeks of it being an option, and we'll be sure to post a live blog then as well. Let me know if there are any specific questions you have.

It's the luggage that really gets in the way of this. You know, parents have kids carrying their small suitcases, they let go of the handle, it hits terminal velocity as it barrels toward the ground... Alright, clearly safety-nets are the answer here.

Moderator Note It's clear now that this was not an announcement from Disney but analyst speculation. We're all clear on this now and the thread has been annotated up at the top to avoid confusion. It is of course important to verify information, but mistakes happen. Now that we're all clear, lets have some friendly chat as I research how to hypnotize myself into believing I'm on a ship.

I'm still working on some other items (video and such) from that sailing, but you can check out the Celebrity Today (daily program) from that sailing here: https://www.cruisehabit.com/content/celebrity-infinity-february-2020-2-night-nassau-celebrity-today-shore-excursions

Sorry for taking so long to chime in. We've sailed Royal, Celebrity, and many other lines, and ended up booking one of these 2 night Infinity sailings for last weekend. In fact, we did so while on Brilliance of the Seas a few weeks earlier. I've long felt that if you like the way Royal does things, but for a particular sailing, you're not going with anyone that needs rock walls, flow riders, etc to make the cruise awesome, then Celebrity offers a really great product, that trades some of those things you might not need on a given sailing, for a less crowded experience. The sailing ended up being really enjoyable, despite worrying the whole time if we'd be worried that it'd feel too much like a tease. The ship, which is a Millennium class ship, is roughly the same size and vintage as Brilliance of the Seas, but felt a bit more modern. She is in great shape, and the staterooms are larger than you might expect out of a ship from that period of time. On things to note is that Infinity hasn't yet one through Celebrity Revolution, X's fleet revitalization program - so her style/feel is not the same as what you see on Edge, or ships that have gone through the process. No complaints about this - she was very pretty and comfy, just something to know. Check on my Instagram feed or Facebook page for a bunch of photos and some video (esp on FB as I did a couple live videos). I'll be putting out a summary of the sailing in the next couple days, but am happy to answer any questions you might have. You can see my pre-cruise thoughts here.

This is really good stuff, but if you could plot dates (potentially on different charts depending on itinerary region) I think it'd be more telling. This is because lines move around rooms to facilitate better lead pricing, and that need is tied closely with how quickly a ship is filling up (and of course, how quickly specific categories are filling up). There is forecasting which takes care of a lot of the pricing up to this point, but GTY moves allow them to do some real-time tweaking, and it seems likely you'd see some real differences in how this works for a dog sailing vs a popular one. Granted, the data set could be limited for more successful sailings, as fewer GTYs will be sold (though some still will be, b/c that ability to manipulate lead pricing is valuable on any sailing that has space).