Posts

31

Joined

Last visited
Recent Profile Visitors
The recent visitors block is disabled and is not being shown to other users.
ScottD's Achievements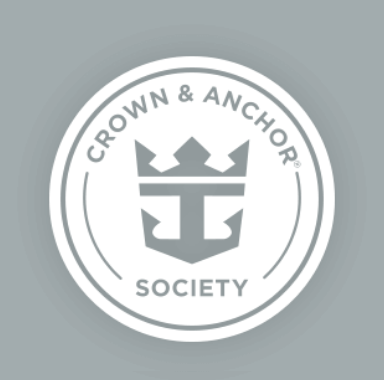 Platinum (3/7)
17
Reputation
I WILL tip as an adult getting some drinks and services... I will not make my kid do the same (and I don't think a bartender would expect it)

It basically means you could have opted out if you did the set dining time, but since you did my time dining you wouldn't have been able to opt out- you prepaid so you won't see the daily charge- but you would have if you did not pre pay.

ScottD reacted to a post in a topic: Seeing a Previous Cruise or On Going Cruise on App Before Sailing?

OP does, indeed mean original poster.

YMMV is the one that I was totally lost on and had to google last week!

These are hilarious...especially love the one with the 3D glasses. Lol.... are these on other ships?

Exactly 5 months till we go! Hoping some more people check in here!

Well it goes back and forth...it's sailing out of Miami for our sailing in January/February. I guess winter months in Florida,warmer months in NJ?

The streaming service would work just like anything else as long as you have internet access on the ship- whether it's youtube, netflix or XM, it'll work if the connection is there. NOW doing it strictly with a portable satellite radio and relying on the actual satellite feed may be a bit iffy out mid-ocean

I hope so...someone on Facebook just posted that they were NOT open for breakfast last week on Oasis. I'm going in January, and this is the one spot I was really looking forward to grabbing a quick breakfast burrito!

I'm also from Philly (live across the street from the two famous cheesesteak spots, and run multiple cheesesteak facebook groups, lol) So I'm really looking forward to trying the cheesesteaks on the ship and on CoCo cay...as Research, of course! We are going to Coco cay for the first time this January, the very end of January. I know I'll enjoy it, as I'm not a huge fan of super hot beach days. But I worry that my wife and kid may find the water a bit too cool to enjoy. But we will see, either way- better than Philly in January!

Here is a post I found on Facebook with pics of some of the actual food from the kids menu, you may have to join the group to actually see it...Royal Caribbean - Passenger Forum | Facebook

I am sailing in January and was told to expect Cats to still be playing, so I don't think it's going anywhere anytime soon.

USCG Teacher reacted to a post in a topic: Super-delayed review of Oasis of the Seas 7 Day Bahamas & Coco Cay cruise from Cape Liberty, NJ- 7/29 - 8/5

I've seen more posts and comments saying that you can,In fact, just go get the milkshake with the package and not have to order anything else.

Wow..great reviews and making me more excited to check out this Ship in a few months! Nice to know that the kids can join at rising tide,my son is 11 and I'm sure he would love a Shirley temple or two while checking out the rising bar. We are on the fence about a Casita but I think we will go ahead and do it,bringing lunch out there to enjoy sounds like a great idea! Thanks again for the posts and pics!

We are flying in a day early and staying a day after, so we booked near the airport for the day before- Clarion Inn Miami airport, free shuttle from Airport and apparently 10 bucks a person for a shuttle to the port in the morning. For the day we return, we decided to stay downtown, not far from the port at the YVES hotel. Seemed like a pretty cool location and the price was good.