Posts

1,070

Joined

Last visited

Days Won

6
JohnK6404's Achievements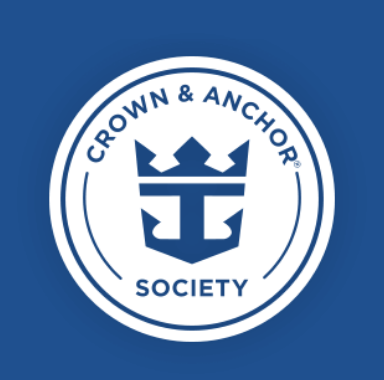 Pinnacle (7/7)
1.4k
Reputation
Yes, we also received an e-mail notice from Royal a couple of weeks ago for our FEB sailing outlining the new Key program. "Priority access" is not even a perk since you cannot enter the terminal early anyway (still must arrive "within booked arrival time"). They have eliminated the Chops embarkation day lunch in the MDR due to strict boarding times and social distancing. Also, debarkation day breakfast in MDR was eliminated. Now you get a "grab and go" bag? No thanks! We rarely use room service, so that perk is useless to us. I'm assuming that 25% off dining is only good for onboard dining purchases, so if you purchased a dining package pre-cruise through the Cruise Planner it makes that perk somewhat useless. One thing I do not like is the handling of the access to the shows. On our last cruise with the Key, our group would arrive just 10-15 minutes before the show and we would get great seats in a reserved section. Now, you are just granted "early" access to the venue so you can find a good seat. Not looking forward to showing up 30-40 minutes before a show for good seats. IMO it's not really a perk anymore. We might be cancelling the Key due to the changes. I understand the need for the changes in this climate, but it really kills the overall value IMHO. They have also raised the prices. We absolutely loved having the Key on Allure back in 2019, but the shine is not there for us at this time.

It may have been a vaccinated only session. Throughout the cruise they had shows/events/activities that were designated vaccinated only and masks were not required even indoors.

We did the escape room on Oasis the week of 10/3... 12 of us in the room plus Hanna (escape room guide/host). It was $19.99/person and you can only book once onboard... you can book it through the app. These pics are not that good, but you can see there were 12 of us (second group pic taken by Hanna)...

JohnK6404 reacted to a post in a topic: STAR Light STAR Bright, First STAR...Class Cruise on Anthem 11/14-21

JohnK6404 reacted to a post in a topic: A "STAR" is Born- First Timers in Star Class- Oasis of the Seas October 10, 2021

We had to stop by GS twice. The first gentleman that tried to assist us went into the back and pulled a copy of the C&A grid that we can get online. We went back the next day, and they grabbed the correct sheet.

Here is the list of actual Platinum level benefits/offerings (details that are not provided on the generic C&A sheet on Royal's website). These are preloaded onto your SeaPass card. They used to give you this sheet as part of the welcome onboard paperwork in your cabin, but for some reason (at least for us last week on Oasis) we had to request it at Guest Services.

My wife and MIL would vote for Captain Henrik Loy... LOL! He was the Captain of Explorer when we sailed on her back in 2013, but I believe he is Captain of Ovation right now. I personally do not have a favorite yet.

Sooo jealous! I can't wait until we can do a B2B... unfortunately, my wife does not get a ton of vacation time. Have a great time!

We had booked an excursion through Royal (not sure if that makes a difference). No change to disembark, we just went down to the gangway and they scanned our SeaPasses to get off the ship. When we came back to the dock after the excursion, before we went back to board the ship, they did have some authorities at the dock checking our SeaPass and photo ID. Definitely take some form of photo ID with you along with your SeaPass of course. No one checked specifically for vaccination status once we disembarked (maybe they knew the blue Royal wrist bands indicated we were vaccinated). Just make sure you wear a mask as they seem a little more vigilant/sensitive in Nassau.

When we were there last week on 10/6 with Oasis, I only saw it go up once when we first arrived... I believe they grounded it for the remainder of the day.

Definitely not on Oasis last week. Even though we were at reduced capacity, we had neighbors on both sides of our OV balcony stateroom.

It looks like some cruises are available through April 2023. We booked Harmony for January 2023 in NextCruise last week on Oasis. Since we booked a balcony stateroom and it's just the two of us in the cabin, we got the $100 OBC and paid the reduced $200 deposit (non-refundable). They let you decide how you want the $100... you can choose OBC or you can apply it to the cruise fare. We chose OBC to keep future repricing simple. Each guest can make up to 3 bookings - you can make bookings for family or friends and they get the same benefits. We made a reservation for our friends while we were onboard (adjacent cabin). You also have the option of keeping the reservation with Royal or sending it to your travel agent (they will have your last travel agent on file if you booked your current cruise through an agency). We kept it with our current TA and our friends kept their booking with Royal for now since they were not happy with their TA. You have 60 days from the booking date to change your reservation (another ship, sail date, cabin type, etc.) without losing the NextCruise benefits and without any penalty. Any changes to cabin/ship/sail date after 60 days incurs a penalty. I believe the change penalty is $100/person after 60 days from booking. I'm sure more experienced folks will be able to confirm and elaborate on the penalties.

I apologize! I didn't check out the Flowriders too closely, but I don't recall many crowds or lines around the Flowriders which are next to the Ultimate Abyss.

Oasis last week was around 2,800 according to a couple of crew members. The Captain made a comment one evening in the MDR that there was almost a 1:1 crew to passenger ratio on our cruise. Very few lines. One evening after dinner my wife and I were alone in one of the pools on the pool deck and alone again in one of the hot tubs. I felt bad for the lifeguard... he was pacing back and forth and there was no one in the pool! Even on sea days, we never had a problem locating a lounger or table in the solarium or on the pool deck. The only issue at times was the capacity restrictions in the pools (9 on the pool decks and 17 in the solarium pool - not sure why more in the solarium!) and hot tubs (6 for the normal sized hot tubs). Occasionally, they would ask someone to get out of the pool or sit on the ledge. No lines for any of the activities on our ship... you could walk right up to the Ultimate Abyss, water slides, zip line, etc. The crew was amazing.

My wife joined a Facebook group that was established for our specific sailing and folks were posting that the new, earlier check-in time period was added. You could alternately go back in periodically through that link and check, but that might be a pain in the neck!

Yes, the link on the website. The link remains open up to a couple of days before your sailing. You can go in an add your photo, change your linked credit card, update the boarding time period, etc. The boarding time is the last question in the online check-in. Once you update the boarding time, you will see that the online SetSail pass also has the new boarding time.