Posts

1,009

Joined

Last visited

Days Won

5
JohnK6404's Achievements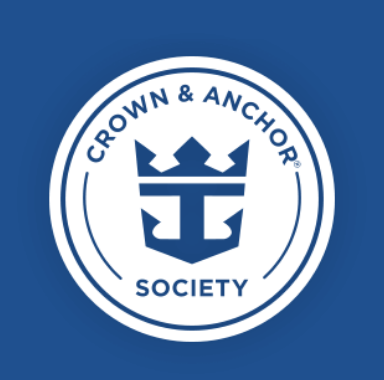 Pinnacle (7/7)
1.2k
Reputation
Hi @kt2000! We're all hoping! Join us here for this sailing...

Majesty of the Seas back in 2010. Charted for a corporate recognition cruise by my employer. The only cruise my wife and I have been on that went to Coco Cay (pre- Perfect Day)... can't wait to see it now! First cruise ever was Disney Wonder back in 2004 (honeymoon). Hooked on Royal ever since!

Welcome to both of you! I agree, you both will have a blast on Oasis class ships!

Definitely not... they just grabbed a generic cruise ship image. I believe the estimated size of the Icon class is around 200,000 tons... somewhere in between Quantum and Oasis class... I don't believe any official drawings or schematics have been released to the public yet. They may not even be done with the final design just yet. Can't wait to see what she'll look like!

I would not let it bother you. You paid for, and certainly deserve, those perks when you booked your Star class cabin. We had similar responses every now and then even with the Key back in May 2019 (reserved seating at shows, early disembarking the ship on port days, etc.). People just had no idea what the Key was, but that was back in 2019. No hostility, but many confused faces...

Yuummmm... can't wait! Last time we had lobster tails was on our last cruise on Allure back in May 2019. I normally don't order lobster at home (and I know, Maine lobster is better, but these tails were delicious).

Just the 2 for now... Oasis (10/3/21) & Odyssey (2/12/22)... Always looking of course, but want to make sure our upcoming Oasis cruise sails out of Cape Liberty!

Chris, great to hear that you are back! I hope you'll still be on Odyssey when we sail on 2/12/22! Best of luck and we'll be looking forward to your videos!

Enjoy our Chops Grille embarkation day lunch and then walk through Central Park and order a Lava Flow from the Trellis Bar!

Maybe there is a different policy based on your region... that would explain the difference in your experience. We're referring to the US website and cruise planners.

@PPPJJ-GCVAB, you're correct. I purchased the DBP for our OCT 2021 sailing (old planner) just now and for our FEB 2022 sailing (new planner) a couple of weeks ago. In both cases, the 18% gratuity is not added until it's in your cart. There is no change to the purchase of beverage packages. One major change (and @twangster pointed this out in his comparison review)... ... involves specialty dining reservations and dining plans. Royal is now adding gratuity to specialty dining reservations in the new planner. I booked the same restaurant (not a dining plan) for both sailings and the old planner does not tack on gratuity, but the new planner adds a gratuity at checkout. We tip anyway, but now you'll have to keep that in mind when you're onboard. Maybe the check will reflect that the gratuity was prepaid and/or have a line to allow for "additional gratuity".

Have a great time! You beat us by 2 weeks! LOL!

Thanks! So jealous! Can't wait to do a B2B one day!

Once again, can't wait to get back out there! This will be the newest ship we've sailed on and the first time visiting these amazing ports! My wife and I will be cruising with our good friends once again (sailed with us on Allure in 2019). Anyone else on this sailing?

Can't wait to get back out there! This will also be our first time back to Coco Cay since 2010! Fingers-crossed they resume normal operations by the end of summer out of Cape Liberty (looks more promising each day)! Just my wife and I on this sailing... first time it will be just the two of us since our honeymoon back in 2004! Anyone else on this sailing?