Posts

1,704

Joined

Last visited

Days Won

11
JohnK6404's Achievements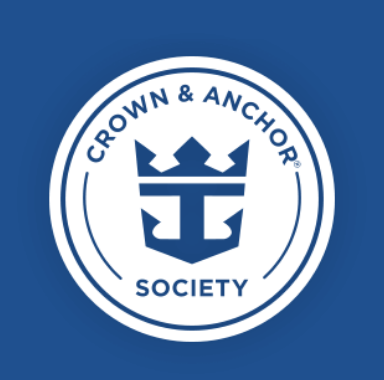 Pinnacle (7/7)
2.5k
Reputation
For me (can't blame my wife ) my relatively "mini" blunder was recent and related to our January sailing on Wonder... We had booked a Beach Bungalow for $450 at Labadee since the over-the-water cabanas were too expensive this time around ($1,499 !). When the BF/CM sales hit last year, amid the IT disaster that week, I lost the bungalow! I made the ultimate Cruise Planner rookie mistake and attempted to cancel and repurchase the bungalow (now on sale at $250) through the Royal App (since the website was wonky) and lost the bungalow in the process! What annoyed me most was there was never a low inventory warning… I made it to the last page and clicked to process the transaction and received the error that no more bungalows were available! Will NEVER make that mistake again!

Hi @DannyWC! Take a look at previous Cruise Compasses for Oasis to get a better idea of the food venues, general hours, etc... https://www.royalcaribbeanblog.com/cruise-compass?ship=275 Here's a snapshot from one day of a Cruise Compass from this month:

JohnK6404 reacted to a post in a topic: hoping to be reunited on harmony... (4.29.23-5.6.23 ~ harmony of the seas)

JohnK6404 reacted to a post in a topic: Navigating to D+ -- Navigator of the Seas, March 22-27, 2023

Hi @Sydnie! We've been to Labadee twice to date and enjoyed both visits. We had rented an over-the-water cabana at Nellie's Beach back in 2019 when they were more affordable ($499 vs. $1,499 !). There are a few cabanas on the water on that beach that may meet your needs. Our cabana was the last cabana in Nellie's Beach (on right side looking toward ship) closest to the Barefoot Beach area and a little too dangerous (steep and rocky) probably for children (and not near the actual beach). They have a few closer to the beach with better water access... Our's was a little remote and the only access to the water was a steep metal ladder... very pretty, but not child friendly for sure! This past January, we rented beach beds at Adrenaline Beach (we had 6 of us and rented 2 beds next to each other)... convenient location, not too far from bathrooms and lunch cabana/structure. Also, nice little beach area and a swim up bar... There are a few more beaches on Labadee that will likely meet your needs, but we have no experience... yet! Let us know what you settle on and have an amazing time!

JohnK6404 reacted to a post in a topic: Navigating to D+ -- Navigator of the Seas, March 22-27, 2023

JohnK6404 reacted to a post in a topic: Navigating to D+ -- Navigator of the Seas, March 22-27, 2023

JohnK6404 reacted to a post in a topic: Navigating to D+ -- Navigator of the Seas, March 22-27, 2023

Yes, we need "Proof of Cruise" photos!

Thank you and good to know! I figured the itinerary was really port intensive! I think we'll go with OV balcony. My wife has switched gears now from Alaska to possibly a Mediterranean cruise in 2025. Just have to wait to see which Oasis class ship is assigned to Europe for Summer 2025! ... and figure out how much that airfare is going to cost us!

OK, update! Late this afternoon we finally got the cancellation confirmation e-mails from Royal for our 10/29/23 sailing (not to be confused with the initial apology e-mail from Royal sent a couple of weeks ago)! I waited for Royal to process these cancellations on their end. One e-mail for each separate purchase since I purchased one package under my name and another under my wife's name back on 3/12/23 (when we were all unsure if it was truly the price for 2 people!)... As others have confirmed... the CP is now showing "Refund" status as of tonight after we received the e-mails... ... and the $100 OBC ($50 for each separate purchase) is still posted to the CP... I'll update one final time once the credits hit our CC!

Hi @Orlasmom! Yes, as mentioned, their reservations must be linked to your Cruise Planner/online account. You may need some basic information (some info carries over from when the reservation was booked), but as you mentioned, you can have them update for accuracy at a later time (eg. Passport info, security photos, telephone numbers). You can fudge it! Usually, we select "Naturalization Certificate" as the proof/documentation (when I don't have the other folks Passport info) so you can advance through the screens to get to the last page for selecting the boarding time window. I handle the check-in for all other parties usually since some of them can't stay up past midnight... LOL! You'll be able to go into each reservation individually OR once you click on one of the links to check in, you'll see that all linked passengers will appear and you have the option to complete one at a time from that screen. Here is what the main page will look like (before check-in is open): Here's a past post on the topic... I attached a bunch of screenshots including the actual check-in windows and what screens to expect...

Will do! Assuming Royal will cancel and refund closer to the 14-day timeframe which won't be until 3/27.

Doubtful unless a real safety concern arises. Royal would never put passengers in any real danger (would also be a huge PR nightmare). I'm thinking the travel advisory is more for US border towns and interior sections of Mexico, not the islands or major coastal/resort areas. I woudn't travel on my own to the interior of Mexico! Stick to well-organized, cruise line endorsed excursions if you are concerned. I haven't checked recently, but I remember when there were advisories for Jamaica and Haiti. Many people were concerned about traveling to Labadee this year, but we were just there in January and felt completely safe on Royal's property (far from the turmoil). If you are concerned, then I would consider staying around the port area or staying onboard to enjoy the ship.

Wonder in July, then I believe Odyssey next? ... I'm cheating, LOL!

We did the "Authentic Countryside Experience" excursion back in January. Here's the link to my live blog from that sailing if you have any interest in that excursion (jump to page 2). It was a little too authentic for us! LOL! Link: Wonder OTS - JAN 2023 It's a small building just off the store in the back of the property that manufactures cigars (not a large-scale "factory"). Some pics from that cigar "factory" tour...

I'll start off by saying we've honestly really enjoyed every cruise we've been on to date. However, we've progressed with Royal to larger and newer ships and have enjoyed the Oasis class ships the most. They just offer sooo much more in activities, entertainment, dining, etc... just amazing WOW factor! We've also found that the neighborhood concept really helps limit bottleneck areas common on other smaller ships. I hate when people assume bigger means more crowded! We also love the option of interior balcony cabins in Central Park and the Boardwalk! We've sailed Majesty, Voyager class, Freedom class, Quantum Ultra class, and Oasis class. Oasis class in our experience has been the least crowded even at full capacity. So, least favorite was definitely Majesty (our first sailing on Royal). Our favorite once again is Oasis class, but we can't pick a favorite ship since we've enjoyed each sailing so much (Allure, Oasis, and Wonder). My gut is we'll likely enjoy Symphony (or Harmony) the most when have the chance to sail on her... I think we'll enjoy the major productions even more than on the other Oasis class ships we've sailed to date.

Exactly as @Ryan79 put it... that's why it's so important to frequently check the Cruise Planner since prices fluctuate on a regular basis and often completely independent of advertised CP sales.