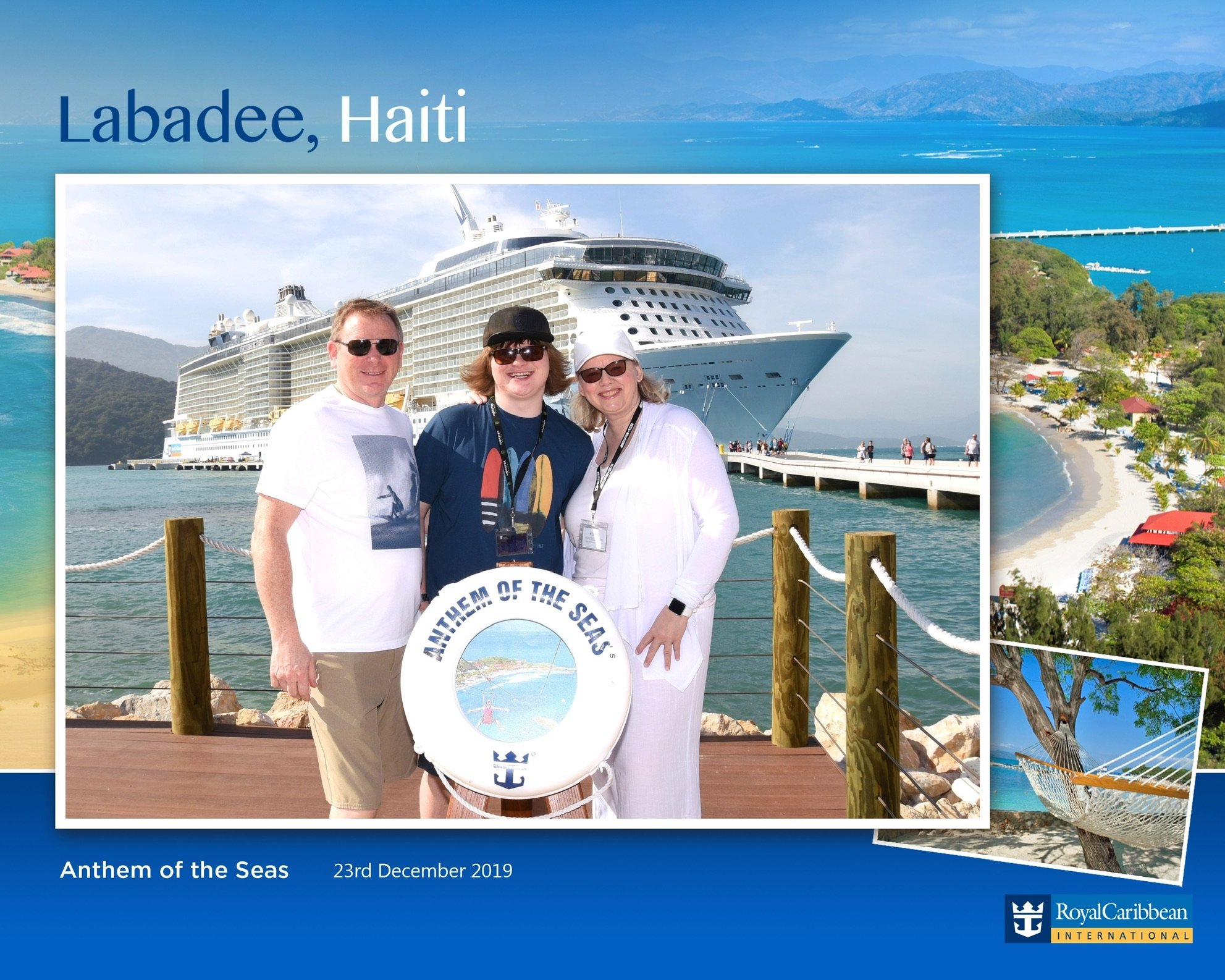 Content Count

205

Joined

Last visited

Days Won

1
Before switching our business from DCL, we explored several other cruise lines but Royal star class was the best fit for our family. We chose star class for several reasons; exclusive service, amenities, experiences, stateroom and the genie. Honestly, the included gratuities were not among them. There are lots of opinions on tipping; so I will not wade into that discussion but I will say, we tip where we are comfortable and it has nothing to do with the category of stateroom we are in.

We loved the specialty dining on the Anthem but Chops was a favourite of ours. We love our Alberta Beef and Chops didn't disappoint! Hubby and son loved Izumi. We tried all the specialty restaurants except Wonderland as that just isn't our thing. We did not try MDR as I am a bit of a suite snob as well. LOL Don't forget about the Dog House as they have fantastic hotdogs. It's easy to miss if you don't spend much time at the Sea Plex. This will come down to personal preference and budget but we went with the OTW cabana. We like privacy and were fine with the up charge in price.

So true....I never knew hubby to lose a food challenge but he met his match with the seafood tower. He couldn't do it on the final night at Chops. LOL

We made this rookie mistake but quickly caught on and listed absolutely everything we wanted including quantities. Lol.

Welcome to the boards @CruisnMike35and congratulations on your first star class sailing! Our first star class was on Anthem so I know you will love it! You are already off to a great start by joining this community; so much knowledge and generosity from such a passionate group of cruisers! You may be interested in my Blog as it was from the perspective of a first time star class/royal cruiser. https://www.royalcaribbeanblog.com/boards/index.php?/topic/16651-first-time-star-class-8-night-holiday-bahamas-cruise-anthem-122019/ I received some excellent advice from a member of this fo

I am a little late to the party but Congratulations Florida is one of our favourite places to visit and we dream of someday owning a vacation property there. I can't wait to follow along on all your cruise blogs.

So great; I love a good price drop! I think I should just copy your cruise itineraries. Lol I am still hoping to get one on our star class sailings Easter 2021 and Easter 2022. I got 2-3 price drops on our Christmas 2019 cruise so there may be hope yet for Easter.

We found the best Italian restaurant called Angelo's in Manhattan when we got off our Anthem cruise.

I can't remember why I have this one either. LOL (that's so bad since I use to work at RBC )

I have a US $ bank account and credit card set up with RBC bank. When you set up online banking for RBC Bank in the US, you can access your Canadian online banking with RBC. It is simple to transfer US funds from your Canadian account to your US one with RBC Bank. No need to mail a cheque or go into a branch.

We have the RBC rewards US dollar credit card through RBC Bank. No annual fee and it meets our US travel needs. Another option is to auto transfer your points from the US credit card to your Canadian Avion or qualifying RBC Visa....they are discounted by 50% but it's still a good option for people that may not collect a lot of rewards points on their US credit card.

Looking for feedback/advice on the Coco Cay Wave Jet Tour excursion. What did you like, not like? I have reviewed the overview and restrictions on cruise planner but am looking for any first hand reviews. Thanks in advance.

Just another thing I owe you a huge thank you for. This community is such a great resource.

@WAAAYTOOO I am so happy for you! A great TA is priceless.