Posts

72

Joined

Last visited
MaryS's Achievements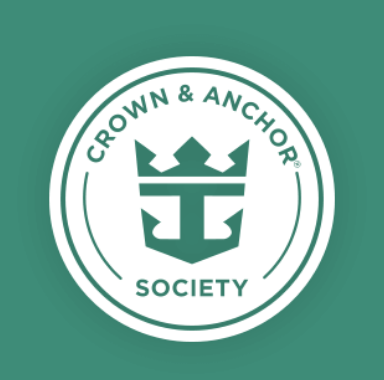 Emerald (4/7)
105
Reputation
MaryS reacted to a post in a topic: Wonder of the Seas - 7 night Western Mediterranean - The Crazies with the Kids

MaryS reacted to a post in a topic: A Cheapskates Guide To Cruising-Harmony of the Seas-August 21-28 2022-Live Blog

MaryS reacted to a post in a topic: A Cheapskates Guide To Cruising-Harmony of the Seas-August 21-28 2022-Live Blog

MaryS reacted to a post in a topic: Oasis of the Seas: 9-Night Eastern Caribbean, August 5th - August 14th

Scooters (mopeds) aren't the safest anymore on the Bermuda roads. I have been going to Bermuda since the late 70's and started riding the mopeds (now scooters) back then. I love riding them but didn't feel as safe when I was riding one in 2019. My friends that have lived in Bermuda forever even told me to be careful. In 2021 & 2022 I have rented the Twizy which is a 2 person electric vehicle and I love them. This is the link to the website that rents them but you MUST reserve them online before you even get to Bermuda https://www.currentvehicles.com/. Also remember that they drive on the left.

MaryS reacted to a post in a topic: Here We Go Again! - Allure of the Seas - Sept 25-Oct 1, 2022 - Star Class

The fee was $75.00 in 2021

Thank you for including us on your Alaska Adventure! You did an outstanding job on the blog!

Don't freak out Bermudians are very friendly and helpful. As soon as you get of the ship there should be signs for the Horseshoe Bay shuttles (or you can ask anyone right there). The shuttle takes you right to the beach entrance and costs $7.00 per person each way and I think is cash only (US dollars are used in Bermuda). Once you get to Horseshoe Bay they have chair & umbrella rentals (not sure of the price and it might be cash only too) if you want or just bring your pool towels from the ship. There are also concession stands for food and drink (i would bring cash not sure if they credit cards) and also bathrooms to change out of your wet things. Just a friendly reminder that before you head back to the shuttle make sure that your bathing suits and/or clothing are dry and that your items are not covered in sand.

I went on the Anthem of the Seas Holiday cruise this past Christmas solo. There were a lot of families which made it fun. Christmas morning they had a visit with Santa in Two70 for the kids. The majority of the families were all wearing matching Xmas pj's on Xmas morning. I think they did caroling but I missed it. I did decorate my cabin & cabin door. Also wore my reindeer antlers and slippers. Xmas eve they had a special show in the theater which was really good.. I really had a great time and would do it again.

just did the same on my laptop and it's working now

The JR on Anthem had the adult milk shakes when I was on in December. I had a few vanilla with Malibu rum shakes yum.

White screen here in Bucks County PA. Tried laptop, office PC, iphone all white screen

Hi I am booked on this cruise with my sister to celebrate my 60th (OMG) birthday. Greece has been on both of our bucket lists and we had originally booked an August 2020 Rhapsody of the Seas cruise out of Venice but we all know what happened with that one. We are spending 2 days before the cruise in Rome which neither of us have been to so looking forward to that too. Haven't booked an excursions yet but hope to do so soon. Starting to get a little excited about this cruise!

When going to Bermuda there is no need to do any excursions through the cruise line. All the local businesses (at Dockyard), taxi, tour guides and water sport companies know the cruise schedules. The Island Tour Centre is a main excursion company located at Dockyard (cruise terminal). This is the website: https://www.islandtourcentre.com/. Another company is BDA Watersports: https://bdawatersports.com/

Plenty of Walgreens do the rapid NAAT testing in Bucks Co, Montgomery Co, Mercer Co NJ. Here is the link https://www.walgreens.com/findcare/covid19/testing?ban=covidtesting_LP_why_schedule

I have never done a sunset cruise but I have used Island Tour Centre (located right at Dockyard) for other activities. This is the website: https://www.islandtourcentre.com/.

My sister was a no show on our Sept. 2021 Oasis cruise and I received the 32 points. I only told RCCL when checking in at the port that my sister will not be coming. RCCL automatically gave me the points after the cruise. I never asked about the points before the cruise. I figured that if I didn't get the points I would email them and dispute it.

If you don't hear back from RCCL you can put a dispute in with your credit card company for just the "towel charge" amount of the folio (reason item not purchased). Let the credit card company know that you have reached out to RCCL customer service and the charge hasn't been resolved.