Posts

49

Joined

Last visited
MaryS's Achievements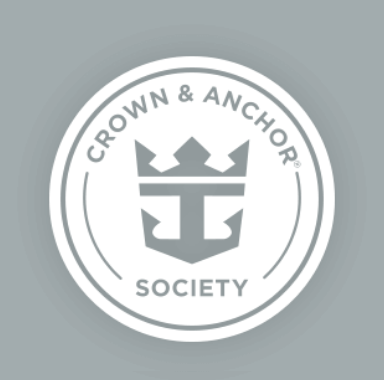 Platinum (3/7)
65
Reputation
59 days to go! Oasis on Sept. 19th out of Cape Liberty. First time to Coco Cay, can't wait.

This is not correct. "Immunised travellers (excluding UK) with a negative pre-arrival test result must quarantine until receiving a negative arrival test result". I only bring this up because I leave in 2 weeks for Bermuda and they have been changing this every week. As of June 6 they have also changed the pre-arrival testing from 5 days before travel date to 3 days before travel date. This has all been very confusing over the last week.

My family took the Autotrain to Orlando back in 1976. My parents, my grandmother and 4 teenagers. My parents & grandmother had the bedrooms and us kids had the standard coach seats. We had so much fun.

Delta has a flight from Atlanta

Below is a link to yesterday's Royal Gazette article Cruise lines could 'homeport' in Bermuda https://www.royalgazette.com/politics/news/article/20210322/cruise-lines-could-homeport-in-bermuda-minister/

We were at this port 3 years ago on Carnival Vista and back then there was really nothing at the port to see. They had a small locals market and that was really it. We did a Carnival excursion (ziplining which was a lot of fun). Sorry to hear that they substituted this port for St Lucia. No comparison at all. St Lucia was soooo much better!

If you are on Facebook join the group "Bermuda Bound". This group has so much info on everything Bermuda. They have a file tab that has a file "Bermuda tours recommendations by members". Most of the members travel frequently to Bermuda and there are also local Bermudians that are members too. I think your 1st day you should do an island tour since it will be your 1st time on the island. Hopefully if things are little closer to normal you should book a "local tour" not an excursion from the ship. Bermuda so different from any of the Caribbean Islands. Bermudians are so genuinely warm and friendly. I have been going to Bermuda for over 40 years (by air & by cruise) and I still find so many new things to see and do.

Island Centre Tours is the local top tour operator in Bermuda. https://www.islandtourcentre.com/ They are located right at Dockyard. If you're into jet skis or renting your own boat BDA Watersports https://bdawatersports.com/ is great. They have been around for a long time. I used them in the past and they are wonderful. Not located to far from Dockyard and they use to reimburse you for your taxi fare from Dockyard. If you just want a tour of the island there are plenty of taxi/tour operators right at the pier. They are all legit. If your boys are adventurous go to Admiralty House Park to cliff dive. Most of the taxi/tour operators can take you. This is a great website about all there is to do in Bermuda. https://www.gotobermuda.com/.

So sad! Just called to get a full refund for my Rhapsody of the Seas Greece cruise for August 22nd. I really wanted to go on that cruise. Only on hold for 25 minutes not bad. Expected refund 45 days. Cancelled my cruise planner items earlier this morning online so I'll probably get that refund faster. Also had them check on my refund for my May 4th Bermuda cruise. I requested a refund back on March 25 and they put me in for a FCC which I didn't want. So I will still be waiting another 45 days for that refund. No more cruises for me this year. I think I'll just spend a week in Bermuda in September/October and maybe go to Universal in FL for a few days in late August (depending on the COVID situation in FL).

Baked Alaska reacted to a post in a topic: Okay, I'll ask the question: thermal scans and hot flashes

I like power surge but in my case I was having nuclear meltdowns! My hot flashes started when i was 43 and the first year was hell. They were never ending morning noon & night. We were on a family cruise the first summer I had the flashes & I couldn't keep sunscreen on because I was flashing so often. My poor sister was sharing a cabin with me and she had to wear a sweatshirt to bed because I had the AC on as cold as it could get. My neck, face, ears and arms also turned red when I have a flash. 15 years later and I still get them but only a couple of times a week.

@mworkmanI received the same email today and I requested a refund for my May 4th cruise not a FCC.

I received the an email yesterday (May 6th) for my May 4th cruise that got cancelled too. No refund yet but I figured it would take a while. ABOUT YOUR REFUND Dear Guest, Last week, we shared that we needed some extra time to process your refund. Good news – we've disbursed your refund and you should see it in your account in the next few days, if you haven't already. If you don't see your refund, please contact your banking institution for an update. We hope that amidst this global pandemic, you continue to remain healthy and safe and we remain optimistic that each day that passes, is another day closer to joining us back on the high seas! Thank you for your patience and understanding! Sincerely,

217 days since I got off Anthem of the Seas to Bermuda. 115 days until Rhapsody of the Seas 7 day Greek Isles. I really hope we can go. I am going with my sister (who is an ICU nurse in Westchester County NY) and she really needs this cruise. Fingers crossed.

I still haven't booked my airfare for my August 22, 2020 cruise out of Venice. Not sure if the cruise will happen so i'm just going to wait. I'm still checking United out of Newark NJ and the prices have gone up a little over the last few months.

I upgraded for free today to ocean view from an interior on Empress. Spent 2 days trying to get through. Finally got through after calling 3 times today and waiting over an hour each time I called. Traveling solo so not having to pay for the upgrade is nice. Upgraded 2 weeks ago for our (my sister & myself) cruise on Rhapsody in August to the Greek Isles. Went from ocean view deck 4 to aft balcony deck 7 (the big corner balcony in the back 7652) for only 100 pp.