Posts

759

Joined

Last visited

Days Won

1
Recent Profile Visitors
The recent visitors block is disabled and is not being shown to other users.
melmar02's Achievements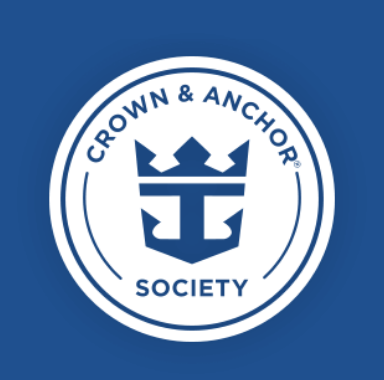 Pinnacle (7/7)
1.6k
Reputation
RCIfan1912 reacted to a post in a topic: Just got off Symphony - Advice for people with children under 12

ChrisK2793 reacted to a post in a topic: Just got off Symphony - Advice for people with children under 12

melmar02 reacted to a post in a topic: 274 night epic around the world cruise in December 2023 - September 2024

melmar02 reacted to a post in a topic: 274 night epic around the world cruise in December 2023 - September 2024

Good info for those with a sailing coming up soon. My son would hate AO if he could only stare at the walls. I would think (hope anyway) the policy will change in the next couple months. Once the vaccine is available for those under 12, I bet that it will become a requirement to sail, just like it is for the 12-15 year old group. Once vaccinated the 5-11 year olds should be allowed in all the venues again.

Pattycruise reacted to a post in a topic: Thoughts on Cabin Crawl gift giving during Christmas week cruise?

We've been on the fence about purchasing the drink package for our Alaska trip in June. Will we drink less because it isn't the Caribbean? Or will we drink the usual amount because we are still on vacation? I didn't consider we'll be diamond after our February cruise. With 4 drinks a day, I think we'll be set. That really does make a big difference in our decision at least. Does anyone happen to have the kids' benefits? I'm wondering if we can forego the refreshment package for them now too.

WAAAYTOOO reacted to a post in a topic: Thoughts on Cabin Crawl gift giving during Christmas week cruise?

They are commonly organized on the roll calls on another site. The group tours each other's staterooms. They try to get enough people to participate so that there is a good variety of rooms to look at. Personally I don't get it. Sure I'm curious about what the other cabin categories really look like in person (as opposed to on a YouTube video), but I don't want a bunch of strangers in my cabin.

I haven't seen anything saying the cruise line is not allowing cabin crawls. They aren't official RC activities, so I'm not sure they would put rules around it - I mean I'm trying to figure out how they would enforce a "you can't meet new people and show them your cabin" rule.

With a starting price of $60k for an interior.

melmar02 reacted to a post in a topic: Just got Suite Upgraded to CL!!! First time ever winning a Bid!! Symphony 10/16

@WAAAYTOOO asked for an update, and everything is (almost) complete. The decking around the firepit (where it was torn down and rebuilt) was fixed, and sod and sprinklers are in place. We have French drains between our house and the neighbor's which the landscapers covered with sod, so we're waiting on them to unbury the drain grates. The landscape company cut our internet line while digging for the sprinklers. Internet company came out to fix it the next day, but the internet guys cut the backwash pipe when they buried the cable. They ran to Home Depot for pvc and fixed it right away. Otherwise everything is done. The pool company provided glass for the firepit - our choices were blue or black. I'm going to take about half of the dark blue out and mix it with a lighter blue and a gold. The pool company installed an alarm on our back door late last week. The final step is for the city to inspect that device is installed. MIL came to visit the kids and see the pool at the end of August. It's gotten too cold to swim in the pool, but we've enjoyed the hot tub now that the weather has turned. At this point, I'm calling the project done. Just in time to get serious about our cruise in February!

@Jim D Does staying on the ship while in port appeal to you? We usually pick one stop to not go ashore and enjoy the smaller crowds on board. Of course with reduced capacity, you may feel like you have the ship to yourself anyway.

Grand Cayman is still closed to cruise ships. Right now they aren't set to open until the end of January 2022.

Sure. I'll see what I can do!

Last week we got notice from our TA that our Feb '22 replaced Jamaica and Grand Cayman with Costa Maya and Belize. Cozumel stayed.

We were on just before the shut down. She's showing her age, but she still seemed sea worthy. We didn't get any rain, so I can't speak to leaks, but you would think that taking on water would be a major issue.

Here is a link to the US Customs Border Protection form https://www.cbp.gov/travel/clearing-cbp/traveler-entry-form The second column states that you cannot bring back agricultural or wildlife. If you search the CBP website for shells, it will pull up several press releases showing where they have confiscated shells (sea shells, turtle shells, giant snail shells, etc.). Here is one. https://www.cbp.gov/newsroom/national-media-release/cbp-highlights-arrests-and-seizures-week-23?_ga=2.177561568.431818366.1629745920-729546911.1629745920

@Neesa I hope your project goes smoothly. The worst part for us was not really being able to use any of our backyard for so long. I couldn't just throw the kids (or dogs) outside to play because of all the trenches. We just have the 6 foot wood fence around our backyard. It has to have a spring close and alarm per code. The pool itself doesn't have an additional fence or screen. I wouldn't want to swim with handbag and suitcase either, so we would definitely have something if we were in your area. We haven't had any visitors in our pool yet, but we would get ducks, frogs, crawdads, and even raccoons in my parents' pool.

Too long! ? We started calling pool companies in the beginning of July 2020. We started with a list of 8-10, and only 2 ever got back to us. Those two came out to meet with us the first week of August. We received the proposals back a couple ofweeks later. We decided which we wanted to go with pretty quickly and signed the contract/paid the deposit, and started the refinancing process on our home so we could pay for the project. That was the beginning of September. I used to be a loan processor, so they had all the docs they would need right away, but it still took a while because the they were so busy. We closed mid-November and once we had the cash in our account, we told the pool company we were ready to schedule. Our dig date was December 28, 2020, and we were able to finally get in the water on August 6, 2021. We were originally quoted 3-4 months by both pool companies, but now they are quoting 7-12.

My MIL, who was with us on Enchantment, just started using her walker and cane after our sailing. Keep in mind that unless you are in an accessible stateroom, there will be a small step up into the bathroom. Maybe 3 inches. The bath in the master has a shower tub combo, so I don't recommend he use that - it's a pretty high side on the tubs. The 2nd bathroom is small, just like a regular cabin bathroom, but my MIL was able to use it (and share it with our 2 kids) without issue. One of the things we love about the 2 br suite is that we can have all 3 generations together to visit, but there's enough room to spread out if someone needs a little alone time.