Posts

1,037

Joined

Last visited

Days Won

2
Recent Profile Visitors
The recent visitors block is disabled and is not being shown to other users.
melmar02's Achievements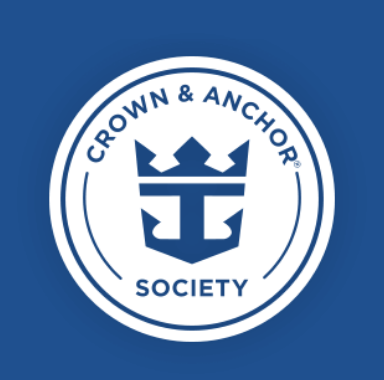 Pinnacle (7/7)
2.1k
Reputation
Our Radiance menu in June out of Alaska was identical to our Liberty menu in February to the Caribbean. They had issues getting a couple items on the Alaska cruise (no duck or lamb in MDR, but Chops had lamb), and they were replaced with something similar.

I can't ride in the backseat of a car without getting sick. On a cruise, I take a non-drowsy dramamine every morning starting the day of embarkation before we step on the ship and I'm fine. Even on Enchantment out of Galveston in February when it's pretty choppy I was ok.

If you are northbound, the starboard side of the ship will be facing land while port will be facing water when you are in open water. We took a southbound cruise on Radiance this summer, and because the ship sailed a lot of the inside passage, there was land on both side a good portion of the time.

melmar02 reacted to a post in a topic: Here We Go Again! - Allure of the Seas - Sept 25-Oct 1, 2022 - Star Class

We love taking a cab to Paradise Beach and staying there for the day. Last time we swam with the dolphins at Chankanaab, but we didn't really have time to explore and enjoy the rest of what they offer. We're going to go back there next time. DH and I have also dived with Dive Cozumel. We've never done a Royal Caribbean excursion at Cozumel.

@Ramja It auto filled on my phone!

Did anyone else read that in Schwarzenegger's voice?

April 28, 2024 Harmony. We're going to finally try two balconies instead of the 2BR suite.

melmar02 reacted to a post in a topic: Here We Go Again! - Allure of the Seas - Sept 25-Oct 1, 2022 - Star Class

melmar02 reacted to a post in a topic: Here We Go Again! - Allure of the Seas - Sept 25-Oct 1, 2022 - Star Class

melmar02 reacted to a post in a topic: Here We Go Again! - Allure of the Seas - Sept 25-Oct 1, 2022 - Star Class

melmar02 reacted to a post in a topic: Here We Go Again! - Allure of the Seas - Sept 25-Oct 1, 2022 - Star Class

melmar02 reacted to a post in a topic: Here We Go Again! - Allure of the Seas - Sept 25-Oct 1, 2022 - Star Class

Maybe look on YouTube for a video of the new cabin? Usually people show the balcony as well, so maybe you can get an idea of how high up deck 6 on an Oasis class would feel.

Cruise Day 7 and Disembarkation Day 7 was a sea day, and the requirement to test to fly back to the US had dropped. We had planned on getting Surf and Stream just on this last day so we could use our emed tests. Instead we just used our free day of Surf diamond benefit to look for potential next cruises. We stopped by the Next Cruise desk and booked 2. We're not sure if we're going to make that 2 separate cruises or finally try sailing in 2 balconies instead of the 2 bedroom suite. We have Allure/star class in April '23, a b2b on Liberty in Oct and Nov '23, so maybe something in January or April of '24 (or both!). We're still considering our options. The rest of the day was spent napping, packing, buying our photos, losing in the casino, and watching some harbor porpoises play in our wake. I don't think I mentioned the photos yet. We always get a digital photo package because I make photo books when we get back home. No digital package was ever available in the Cruise Planner - all the packages specifically stated they were for prints with no mention of digital anywhere. I asked when we got onboard and was told that this ship does not do any digital photo options. Everything is print only on Radiance. We wound up buying several that I'll scan in for our books. Also, they didn't have the photo set up like they do at every port stop in the Caribbean. You know, the one with the sign that says which port you're in. They only had it out for a couple. Or maybe, because we had so many early excursions, we were getting off the ship before they set it out. About half way through the cruise we had Ilona add transfers to the Vancouver airport for us. They were $23.95 each. Our flight was at 12:45pm and DH didn't want to risk having issues finding an UberXL for us and all our luggage. Public transportation is available, but wasn't a good option for us with the kids and all the luggage too. Be aware that more than one cruise line can use the terminal at once, so you have to get to the correct luggage area for your ship. We were put on a bus at the terminal, and took the 20-30 minute ride across town. The wait to get checked in at the airport took well over an hour and there were only a few families in front of us in line. We made it to our gate and had about 30 minutes before boarding and had a smooth flight home.

Cruise Day 6 - Ketchikan Our excursion in Ketchikan was not until the afternoon. DD and I got off the ship in the morning in search of souvenirs - lots of shops close to the dock. After lunch, we went to the Lumberjack Show and Saxon Native Totems. There is no transportation to the lumberjack show, and you walk through town to get there which took about 15 minutes. It would be nice if this was mentioned in the excursion description, as we overheard a family with mobility issues trying to figure out how they were going to get grandma over there. The narration was a little silly at times, but the kids really enjoyed the show. DS said it was one of his favorite excursions. A bus took us from the lumberjack show to the Saxman totem poles. This is a small park on the side of the road - you could easily Uber there from the ship. We were given 15 minutes at the park, which was a little short, to really take in the totems. There were a couple of buildings, information centers?, but we didn't have time to explore them. It was not a big park by any means, but it would have been nice to have half an hour or so. We got back to the ship for our second formal night where we all enjoyed lobster and steak. After our meal, we were met by Dracula Jr. and Dracula Jr.'s Dinner. DH and I went to the Piano Man, one of the production shows. You could tell the cast had not been performing together long, and one of the singers was consistently flat. Overall, it was just an OK show, and we'll probably skip it in the future if we're on a ship that offers it again. We did get to see another gorgeous sunset though!

Cruise Day 5 - Icy Strait Point We started the day with another early excursion, whale watching! We stepped onto the dock and the boats were waiting for us. No bus ride involved. We took off and, after a few minutes, we were greeted by a bear on the shore. We soon came upon the main attraction. There was a single adult and a momma and calf that we followed for about an hour. At one point they popped up right next to our boat. Double whale tail. On our way back to the ship, we stopped by a buoy that some sea lions like to hang out on. The males didn't want to share their out of water oasis. We were told the females, those in the water, would try to rock the buoy so the males would fall off, then the girls would all scramble on. The males weren't happy about that. Back to the ship for an afternoon of AO for the kids. We could see eagles in the trees from our balcony all afternoon. The Top Tier Event was this afternoon. 1740 total guests (about 70% capacity I believe), 148 Platinum, 45 Emerald, 118 Diamond, 80 Diamond Plus, and 12 Pinnacles. We had some time before our Chops reservation, and I decided to head out to the helipad for sail away. I am so glad I did as we were treated to an eagle catching a fish and landing on one of the mooring pylons to which we were tied. He took his time with his meal, and the dock workers patiently waited for him finish before casting off the mooring lines. Then as we pushed away another eagle swooped in to have his try, but he came up empty handed. We went to Chops and DD had a ribeye bigger than her head. DS had the lamb chops, which in hindsight I wish I had also ordered as lamb was not available in the MDR - guess they were in in the same shipment as the duck. Then we went to the show for the evening. Bill Cook is a magician who was on Penn and Teller's TV show, and he was able to fool them with his trick. We loved this show, and not just because a special guest was called up on stage. The magician was funny without feeling forced, and we all agree that we would pay to see him again. We were a little worried the magician was going to be replaced with "The Caleb Show" as DS is a hilarious kid and loves attention. I was laughing so hard I was crying. He eventually made his way back to our seats though and was recognized as the kid on stage every single time we got in the elevator for the rest of the cruise. The clouds finally parted for the first time since we left Seward, and because we had been so far north previously, we finally got to see our first Alaskan sunset. It was a good end to a full day.

I forgot to mention Haines. We didn't get off the ship. The captain called out one family who got off in Skagway and through a 3rd party excursion or on their own didn't get back on until Haines. They neglected to tell anyone on the ship about their plans though. At the end of day announcements, the captain said they were waiting for the ship when we docked in Haines. He literally named everyone in their party and said don't be like them.

Cruise day 4 - Skagway / Haines Today there were two port stops. Skagway from 7am to 4:30pm and Haines from 7-11pm. We had originally purchased the White Pass Railway and Skagway Highlights, but it was changed to shorter version that didn't stop in Canada. Our excursion was at 7:30, so we were off the ship early again. While all of our tour bus drivers had been entertaining, this one was our favorite. Once everyone boarded the bus, he announced that he wasn't really a bus driver, but a mechanic. He was helping out since they were just short handed. He was naturally funny, as none of his jokes seemed forced, and he was also a classically trained opera singer who took obscure requests. It was misty again when we boarded the train, as we got further up the mountain, one of the guides thought it might even turn into snow. It didn't, but the fog and mist as we crossed into Canada to turn around were an interesting effect. Just like the train to Denali, you could go outside on the platform between cars. On the left side were canyon views. Bridal Veil Falls Lots of little waterfalls on the other side This is the marker indicating we were crossing into Canada. There is a loop for the train to turn around just over the border. Did I mention it was colder up here on the mountain? The guides said when it's foggy like this, they call this the ghost bridge. We were back onboard the ship in time for a late lunch in the Windjammer, and we spent the afternoon watching for wildlife from the balcony. Suite lounge, dinner in the MDR, then we met Ben the bear and (Jelly) Beany the bunny. Keisha, our cabin attendant, made sure to joke with the kids about our Zoo collection.