The toughest part of planning a Royal Caribbean cruise is knowing where to begin.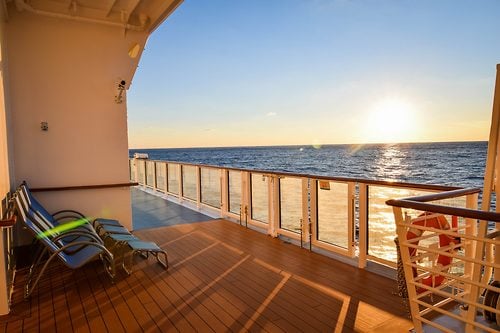 When you decide to take your first Royal Caribbean cruise, it's a very exciting time because you are about to embark on one of the most fun vacation experiences out there.
If you are not sure how to get started or are uncertain if you are doing the right things, that's a common concern and the good news is, there are some great resources out there to help put you on the right path.
Once you get going with planning your first Royal Caribbean cruise, you are likely to find it a very fun and enriching experience!
Check out our 2021 Royal Caribbean cruise planning guide!
2 Concerns People Always Ask About
Here are two questions our readers most commonly ask about.  These are the sort of concerns that can keep some people from taking that step to take your first cruise.  Put your mind at ease, these are not hard to solve.Here's everything I know.
The truth about dress codes - You do not have to wear a tuxedo and ball gown on your Royal Caribbean cruise but there are some guidelines for what to wear and when.  We present the basic facts about Royal Caribbean's dress codes and what they really mean.
Taking kids on a cruise - Royal Caribbean cruises are designed to be family vacations and that includes children.  Royal Caribbean offers so many activities and services for kids onboard and onshore, so here's the basics for taking kids with you.