 Posts

90

Joined

Last visited
baltodave's Achievements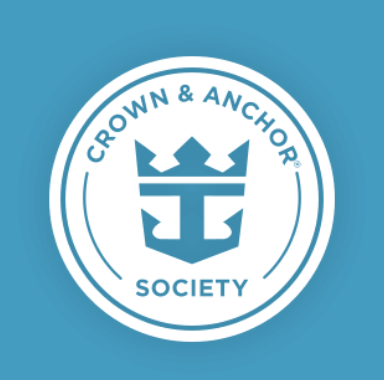 Diamond (5/7)
39
Reputation
This has been discussed at length and Matt has made it clear that he's not a fan of the "Key". That being said, I find the Key worthwhile only if you were intending to purchase 2-device Voom without it. And even at that, you need to look at the difference (remember, you have to purchase it for both adults in the room) between the Key and 2-device Voom. There will always be a difference and that is the cost of the other perks (early boarding, nice first-day lunch, nice last-day breakfast, priority seating for shows,...). That being said, during Covid with empty ships (and enforced boarding times), it may not be available (if it is now, it will be cancelled) and probably not worth it.

I'm fascinated by all the responses. Obviously, it's why Royal give everyone a choice. For the reasons already stated, my wife and I almost always prefer late dining (but we don't travel with kids). And this is in spite of almost never eating late at home. If we are ready early, there's always the Windjammer (but not since the restart) or we grab a snack at Sorentos or Cafe Promenade to hold us over.

I spoke with my TA (who contacted RC). RC told her that the cruise is still on and that it is "sold out" (of course, I interpret that as RC doesn't want to sell more spaces on that sailing).

Hi Everyone, I've had it with cruise.com and would like to change TA's. I've read on this website how wonderful MEI is and wanted any recommendations for particular agents. Cruise.com has been good about getting us discounted cruise fares (due to their groups) and some extra OBC but I'm at the point where I'd rather have great customer service. We've sailed on several cruises in the Caribbean but we would like to book an Alaskan cruise and Mediterranean cruise (I know nothing about each) Now, for my issues with cruise.com: They are very hard to reach by phone. We had a cruise cancelled (9/26 Liberty OTS) so I called to do a "Lift and Shift" for the same cruise 10/9/22. We even got the same stateroom. Well, when I accessed the invoice online, it shows a balance of over $700 (and the original cruise was paid in full!). So I exchanged emails with their customer support dept and they said they are waiting for a price match from Royal Caribbean. Can someone explain what's going on there? Thanks for any information you all can provide.

Should we be concerned that you can't find our cruise (Vision 1/24/22) on RC's website? Does it just mean they don't want to sell more spots on it?

Our Liberty 9/26 sailing was cancelled and we did a Lift&Shift for 10/9/22. We had a bunch of cruise planner stuff purchased (drink pkg, internet, excursion) and there was no mention other than a refund (and still waiting for that).

One more thing (and this is a bit off topic). But I have found the best Cruise Planner prices during Black Friday week.

Funny. Just got an email from Royal showing all the cancelled Cruise Planner items. I guess I'll just wait for the refunds to be to my credit card. Too bad. It would have been very nice to get 125% OBC on a future cruise.

Sorry if this has already been asked. I remember that last year if you had a cruise that was cancelled and you had made some Cruise Planner purchases, you could opt for 125% future OBC on a designed cruise. Well, we were supposed to be on the 9/26 Liberty OTS sailing and had some cruise planner purchases (Voom, drink pkg and excursion). Our agent said that the only option would be to get a refund for our cruise planner purchases and would not be able to transfer them to a future cruise. Does this seem correct? Thanks!

Check-in is still not available for our 9/26 Liberty OTS sailing. I just keep checking every morning.

With all due respect I don't see it that way (and I am not a lawyer). Also there are two sides (some people tell me 3) to every story. Here's my take: The First Amendment prevents governments from limiting speech. NCL claims that its desire to request evidence of vaccination constitutes speech and Florida's law prevents them from doing that. The 14th Amendment basically says states (e.g. Florida) cannot pass laws that are in conflict with federal laws Finally, I don't recall learning constitutional law in the 3rd grade (in fact, I had to just look up the 14th Amendment) So, I don't think this is so cut & dry and will be interesting to see how this turns out. IMHO, the big question is whether or not businesses requesting vaccination status constitutes "free speech".

Are you saying that if we use one of the large TA's (we use cruise.com), we may or may not be able to try out "Royal Up"? BTW, our service has been fine and that when cruise.com gives any OBC, it shows up on our account the 2nd day of the cruise. This means, you can't use the TA's OBC towards any cruise planner purchases. Therefore, in our case, it goes towards gratuities (we only prepay them if we get notice of an increase).

I just received an email from the travel agent selling the Country Music cruise and she told me that in prior years, they did have ice shows and Quest game on the days they didn't have Studio B booked. @redraider629: Don't know how old your daughter is but the Quest game is very "R" rated (and a blast!). If you go on another cruise, you should look out for it. It's usually towards the end of the cruise, late at night (10:30 and/or later) and held in Studio B. I tell my friends to just take a nap that day so you're awake for it.

Do you remember if there were ice shows the nights the group didn't have Studio B booked? Also, was there a Quest game?

Wow! I had no idea! My wife and I are on that sailing and neither RCL nor our TA (cruise.com) has notified us of this. In fact, we've already made our final payment. Neither my wife or myself are country music fans (I looked at the music lineup and have not heard of anyone). We also enjoy the ice shows and Quest Game (which are held in Studio B). I just emailed our agent to see what she says. But, we are a bit concerned. We booked and paid for a promenade view room (wanted to try it) as well as a few cruise planner items (drink pkgs, Voom, and an excursion).