 Posts

200

Joined

Last visited
baltodave's Achievements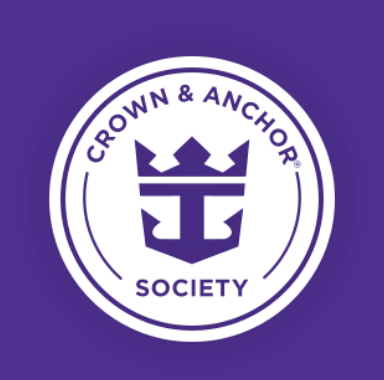 Diamond Plus (6/7)
84
Reputation
(Apologies if this is in the wrong board) How does one book the shuttle to go from Seward (after disembarkation) to Anchorage?

We are taking this cruise. It will be our first one less than 7 days and wanted to try out the "virtual balcony". (figured since it's a short cruise, we'd give it a shot). We live in the Baltimore area and will be in LA the weekend before the cruise for a wedding so we figured "what the heck?". I understand the weather can be chilly that time of year. Anyone from the LA area want to chime in on that?

Great point. I guess you have to watch out for the context! I've never been on a TA cruise but my TA has been very helpful!

TA = Travel Agent OTS = "...Of The Seas" All Royal's ships are called "<something> Of The Seas"

That's crazy. I don't understand why your cruise is not supported by Air2Sea. We had our MEI TA do the Air2Sea reservations for us on our recent Rhapsody cruise in Greece but we did Air2Sea ourselves for the Alaska cruise. It was very nice of her (to handle the Greece flights) since I don't think the MEI TA's make any commission off of the Air2Sea reservations.

Yes! It's a Friday-Friday cruise. We are arriving the day before in Vancouver (Saturday) and leaving the Monday night afterwards. Here's the Air2Sea link: https://www.royalcaribbean.com/flights/bookFlights. After entering your booking number (and other info) , you can change the dates. One thing to keep in mind: AA allowed us to select seats (even though the flights aren't paid for yet). However, Air Canada did not. We plan on paying for the flights in a couple weeks. I also looked at Alaska Air but the return flights all leave Anchorage after midnight! Since we are working with a TA (MEI), after I reserved the flights, she got notified and I'll handle the payment through her. I don't know if Air2Sea works with JetBlue but if you are near NY, you have choices (JFK, LGA and Newark). And if you're in South Jersey, there's always PHL. FWIW, since we live near BWI, for cruises leaving Florida or Galveston I book flights (on SWA) on my own. However, for our recent European cruise and this one, it was better to use Air2Sea.

Awesome. We have the same itinerary (Vancouver to Seward). We booked flights through RCL's Air2Sea (Air Canada via Montreal and American Airlines on the return from Seward). We are going to book a 3 day land-tour afterwards that will end up in Anchorage. It appears that Jenna DeLaurentis went on the same cruise recently and has also written a great guide. Here's a link to her guide: https://www.royalcaribbeanblog.com/alaska-cruises and here's the link to the beginning of her vlog: https://www.royalcaribbeanblog.com/2022/08/27/radiance-of-the-seas-live-blog-day-1-embarkation-vancouver. Both are full of good info.

I'm not looking for boots like the one in your link (too bulky for me). I'm looking for something as comfortable as my sneakers (that are also waterproof). Which cruise are you taking? We are taking Radiance on June 16 2023. It will by my 11th cruise! The first 9 were all in the Caribbean and the 10th was Greek/Adriatic. So, it will be our first time in Alaska. Can't wait!

I think the value of the "Key" has to do with what benefits you would want otherwise. For example, for our upcoming 4-night Navigator cruise (out of LA), the Key (from the recent sale) was only $12 more than 2-device internet (which we probably would have purchased). So, for that extra $12, the benefits we will get (and will take advantage of) are: stow carry-ons, embarkation-day Chops lunch, disembarkation-day breakfast and good seating in Studio B. The other benefits we are not interested in are the reserve seating in the theatre (because it's usually in the balcony) and the special hours for flo-rider and rock-climbing.

They are inexpensive! Now I need to find similar ones for Men.

Thanks! we are going in mid June of 2023 (Radiance OTS, Vancouver to Seward)

In what month was your cruise to Alaska?

We have an Alaskan cruise in 10 months (can't start too early to plan). Anyway, I've been reading about what to bring and one of the most common suggestions is water-proof shoes. We won't be doing serious hiking so I'm not looking for boots (plus they can be so bulky to pack). What recommendations to folks have? I'm looking for something that won't break the bank and are as comfortable as my athletic sneakers. Thanks!

baltodave reacted to a post in a topic: Right now, what is the cheapest price you are seeing in the Cruise planner for the drinks package?