 Posts

170

Joined

Last visited
baltodave's Achievements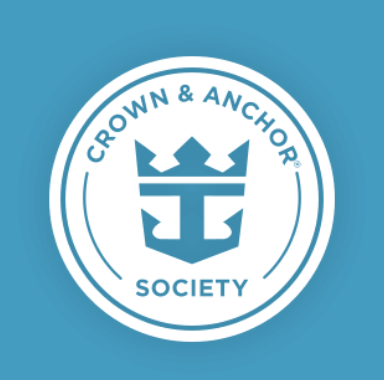 Diamond (5/7)
64
Reputation
Hi Victoria, Did you try MyDayTrip? That's where I booked ours. ..Dave

HI Clara, We are also flying out of Venice on August 2nd. We (3 adults) have already booked a van with MyDayTrip that holds 7 people. We are staying in HotelPark Annia which I believe is near the Venice airport. I'd love to share the van with you. We already paid 326 Euros which was charged to my credit card as $353.91 USD which would work out to $70.78 USD per person (based on 5 people) plus any tip. If you are interested in riding with us, email me directly using my RCB username (Baltodave) at gmail dot com. Also, we have Voom internet on the ship so you can email there as well (but I'd rather have this arranged ahead of time). Few more things, just to give you an idea: The 3 of us are my wife and I (early 60s) and her daughter (early 30s). We are supposed to meet the driver at 9am so that should put us in Venice by around lunch time. Hope to hear from you!

Hi Victoria, We are taking the van to the Parkhotel Annia which is near the Venice Airport. I'm sure the driver would make another stop where you are staying. I have not heard back from my contact at MyDayTrip to see if there will be room. If there is room, I already paid 326 Euros which was charged to my credit card as $353.91 USD which would work out to $50.56 per person if we can get 7 in the van. I guess the best way to handle it would be use Paypal, Zelle or Venmo to me. That being said, that does not include the tip for the driver. Our stateroom on the ship is 4522 but that could change since I have a pending RoyalUp bid. The best way to reach me would be via email which is my RCB username (Baltodave) at gmail dot com. As soon as I hear back from MyDayTrip, I'll post it here. ..Dave

It sounds like we're on the same cruise (Rhapsody ending in Ravenna on August 1st). We are staying in a hotel near the Venice airport and flying out the next morning. We (3 adults) reserved a van with MyDayTrip. I will find out if we can fit 4 more adults. If you have internet on the ship, my email is the same username as here (BaltoDave) At Gmail. ...Dave

That's just the reverse of what I'm doing. We are traveling from Revenna to Venice on August 1st. We (3 of us) used MyDayTrip and booked a van. It may not be least expensive but it seems convenient. Good luck find another couple or family to ride with.

Thank You!!! (don't know how I missed that)

For the life of me, I can't find where to get "Order History" (to see what you already bought) if your upcoming cruise has been upgraded to the new cruise planner page (see below) So, does anyone know how to see what cruise planner items you've already purchased? Thanks!

Hi @JennaRCB! Have you gone on that cruise yet? Ours is a month from now and wanted to see if you have any advice. Thanks!

baltodave reacted to a post in a topic: Any suggestions for Roatan and Costa Maya local shore excursions?

Agreed. We originally booked a "MPV" van. But recently got an email from them that a regular minivan (seats 7) would be the same cost so we were "upgraded". I'm hoping to meet another couple on the trip that will take the van with us and share the cost.

Our cruise is a little different. We are taking Rhapsody from Athens to Ravenna and are flying home out of Venice the day after the cruise arrives in Ravenna. So, we needed a ride from Ravenna to Venice and I booked it with MyDayTrip.com. It's on August 1, 2022 so if anyone is on Rhapsody (7/25 - 8/1) and wants a ride to Venice, let me know. We (3 adults) have a van booked so there is room for another couple.

I got notice today that our ride from Ravenna to Venice was upgraded to a full-sized van so there is certainly room if another couple wants to join us.

I believe our incoming flight (from Venice) and our outbound flight are both in terminal 5. Also, there are 6 hours (scheduled) from when our inbound flight arrives at its gate and our outbound flight departs its gate. So, I figured 3 hours in a lounge might be okay. If we are staying within terminal 5, do we need to go through security?

This isn't really a RCL question but thought I'd ask anyway.... We have some time to kill at Heathrow after our Greek/Adriatic cruise and I'm considering purchasing admission to one of the lounges in terminal 5 of Heathrow. There are 2 lounges: "Club Aspire" and "Plaza Premium". We don't have AMEX cards so we need to buy the admission (about $43 pp for 3 hours). Does anyone here have any thoughts/opinions of them?

Thanks. That's a great video. I also read somewhere to bring some tape to secure the top of the bag so nothing falls out. Also, I was under the impression the bag was plastic but in that video, it appears to be paper.

Thanks but that's not what I was looking for. I understand that most (if not all) RC ships offer a "Wash and Fold" service for around $35 USD where you can stuff as many items (socks, underwear, t-shirts, etc..) in the bag for the fixed price.