Posts

106

Joined

Last visited

Days Won

1
CruzOnBye's Achievements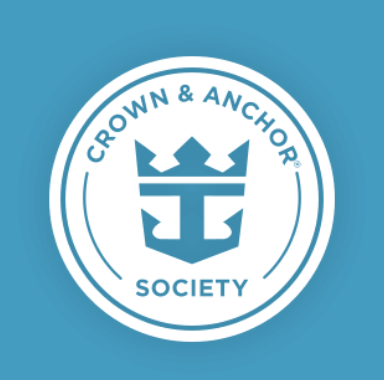 Diamond (5/7)
175
Reputation
WAAAYTOOO reacted to a post in a topic: Independence of the Seas-Oceanview GTY Stateroom-Rolling the dice?

Kay45 reacted to a post in a topic: Independence of the Seas-Oceanview GTY Stateroom-Rolling the dice?

KristiZ reacted to a post in a topic: Independence of the Seas-Oceanview GTY Stateroom-Rolling the dice?

FireFishII reacted to a post in a topic: Independence of the Seas-Oceanview GTY Stateroom-Rolling the dice?

Just wanted to share an update in case anyone finds themselves pondering a deck 2 OV room. We didn't hate it. We (my husband, 7yo and me) were not in the room much to enjoy the view. We had cabin night lights with us as well so the additional window light didn't mean much for us, but I understand that the additional natural light is a huge plus for some. It was very cool to see my son's excitement though looking out the window, especially for his first cruise. Would I go out of my way to book OV? No. We were room 2675 if I recall correctly, it was the 3rd room in from the AFT. Other than a bit more vibration in the room, I don't think I noticed much we were so low on the ship. Never heard neighbors or people above us. It was pretty quiet except for port day. I will say, it was by far the least kept up room we have ever stayed in. The phone didn't work, which normally we don't care, never use it, but we were sailing with another party and the Royal App chat feature was not working at all, so it was frustrating for 4 adults with no internet package to try to communicate. Luckily we had walkie talkies which helped alot all over the ship except when we were all in our own rooms. Anyway, we told the room attendant about it twice but unfortunately it wasn't fixed. The cabin lights didn't work, they flickered like a haunted mansion so we had to keep them off…my son found it humorous. I guess that was the benefit of having a window to let light in lol! And a few other odds and ends were just falling apart, it was sad to see the condition of things. We didn't make a fuss over any of it, but we were disappointed in the overall "care". Funny enough the room wasn't set up for 3 people either, the Pullman didn't get pulled down until extremely late the first night when my hubby had to hunt someone down to get it unlocked for us lol. It was just a weird experience but we laughed it off and had a great time as always! But in terms of staying on deck 2 or 3, I would do it again if it was the best bang for my buck.

Confirmed- we sailed on Independence this past weekend and Fish and Ships had several complimentary items, they were poppin' most of the time too. It was definitely nice to have a complimentary poolside snack available...other than the delicious Icecream cones lol.

That's awesome!! It will be nice to have another complimentary option on this ship.

On the app for my March sailing on Independence I noticed the menu changed and has a "on the house" section, where no fee is listed. And then a "Treat Yourself" section with fees listed. Is this new for them to offer fish and chips, chicken fingers and such at no cost? Or do they still charge and maybe I am misunderstanding what "on the house" means lol?

FireFishII reacted to a post in a topic: Independence of the Seas-Oceanview GTY Stateroom-Rolling the dice?

teddy reacted to a post in a topic: Independence of the Seas-Oceanview GTY Stateroom-Rolling the dice?

Sweety reacted to a post in a topic: Independence of the Seas-Oceanview GTY Stateroom-Rolling the dice?

Jamesszy94 reacted to a post in a topic: Independence of the Seas-Oceanview GTY Stateroom-Rolling the dice?

Here is the scoop. We'll be sailing on Independence in March and this will be our 7yo son's first cruise! (Shh! It's a surprise!) We booked this in mid-January which was super last minute for us planners, and they were sold out of interiors already that hold more than 2 guests, so our next option was OV GTY, which we snagged (P.s., the OV rooms also now show all sold out now on this sailing-Holy smokes Batman! Are we about to be at full capacity?!) My hubby and I have only ever roomed interior- we are the couple that are never in our room unless to power nap/shower the sand outta our toes, so it never bothers us and we never choose our room, we go with the least expensive option that our TA finds-gotta save for that Drank Package. I've been excited over the thought of having an OV, especially for our kiddo's first trip (slightly jealous of my own kid since I never got such royal treatment my 1st cruise...on MAJESTY no less!), but I just read that OV is on decks 2&3. Apparently I was just born. So, I know everyone has their own preference and some loathe low decks entirely and some don't mind- all personal preference. Even though we've never really chosen our rooms, we've always been pretty high on all our ships (like no lower than deck so I'm wondering what its like in a low deck like that, if any different. What are your thoughts on being on such a low deck? Anything that I should keep in mind? I've read some folks hear and feel the engine, some get seasick from watching the waves rise and crash (close your blinds?) and you have to keep your blinds closed when at ports so not to distract the workers...but They have not issued our room# yet, it sails early March, so I imagine any day now, or in true RCCL fashion- the day of lol. I'm excited either way, a room is a room on the best vacay ever! But just wanted to hear some general feedback from anyone who has sailed on Independence, or really any ship, on a low OV deck. Learn me somethin'! Thanks!

This is also the case on Odyssey! We loved hitting up Starbucks in the WinnJammer or cafe.

Thanks Matt! Appreciate you taking the time to upload that.

Does anyone by chance have a recent cruise compass for Odyssey? We're going on a 6 nighter next month and wanted to sneak a peak of what the daily activities/show times tend to look like. I haven't seen any recent uploads in the Cruise Compass section of the blog.

Perfect, thank you both for the feedback that helps.

We got the Voom Surf & Stream on sale this week for our Dec cruise. We've never had it before, figured now is the time to try it when it's this cheap. I see you can do texting on WhatsApps and it says Video Calls. Can you only use WhatApps (or similar app) for texting/calling? Or can I use my regular iphone iMessage text/calls when airplane mode is on and connected to ship wifi? We need to be able to touch base with some family at home so would like to know what is suggested for that.

Thanks for sharing! I checked and I can book on the app now as well. I just scored my Dragon's Breath Zip Line for $97.98 total for two people versus the $178.98 total I had for my Dec Odyssey Cruise. Very happy!

It says it's down for maintenance now. What a bummer!! I'm ready to spend some OBC!! Hopefully it's up soon. Good luck and happy purchasing everyone!

Our first cruise was on Majesty of the Seas (RIP) and we even got to see Coco Cay before it became "Perfect Day at Coco Cay" and we have been hooked ever since. Our highlights are- Disconnecting from the outside world and stress. Never bored- always something to do, and the option to just chill and relax if you want. So many entertainment options, literally something for everyone! And we partake in the Deluxe Beverage Package and we love doing a little bar hop all over the ships and having "date nights" on the ship and eating at different places. There is nothing I can do on land/theme park that I can't do on a cruise vacation. If you want fun on land, book an excursion at any of the ports to snorkel, ride roller coasters/zipline, charter fish, etc. You can do whatever you want, whenever you want. We actually jumped from Majesty straight into Harmony of the Seas and now we're all about the Cruise life. We tried to do at least two a year until Covid. This December we are getting back into it with Odyssey and plan on at least 2-3 bookings in 2023. *Also in March this year we did a 5-day beach vacay at St Augustine and spent way more money and energy doing that than we would have if we done a cruise instead. And we had a lot of issues/hurdles during that trip that I never would have dealt with on a cruise. That trip solidified that for our family, it's cruise or bust.