 Posts

17

Joined

Last visited
Recent Profile Visitors
The recent visitors block is disabled and is not being shown to other users.
Diesel's Achievements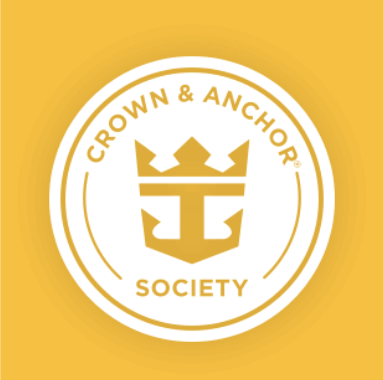 Gold (2/7)
5
Reputation
We were on a 7-night cruise last fall that ended on Halloween. There were some individuals wearing costumes and the Promenade was decorated but don't recall any themed events or parties. That was when ships were still less than 50% capacity and more sensitive to social distancing, so that could be the reason for no party.

We had the same experience on Navigator in April. We flew from CDT to PDT to cruise out of LA. Ship time went to MDT for stops in Cabo and Mazatlán. Ship time went to CDT for stop in Puerto Vallarta. We then had two cruising days back to LA where the ship time rolled back an hour each day, so we were back on PDT when we reached LA (kinda nice for sleeping in on those Days at Sea). We then flew back to CDT on day of disembarkation. Lots of adjustments on my watch for that trip! As mentioned in previous responses, there are a lot of notifications onboard when the ship time is going to change (Cruise Director announcements over the PA, notes left in the keycard slot of your stateroom door, Cruise Compass, etc.)

CableKC reacted to a post in a topic: Latest that you've left the Cruise Terminal for RCL Navigator of the Seas on Disembarkment day on 4 Night Cruise?

We disembarked Navigator on Friday, April 22nd. We had 11:15am flight out of LAX that same morning. We walked off the ship carrying our own luggage at about 7:00am. It took less than 5 minutes to disembark the ship, go through customs, and be outside the terminal waiting for our Uber. We had to wait awhile for our Uber but were still at LAX a little after 8:00am with plenty of time to spare. I don't necessarily encourage a morning flight the day of disembarkation, but this example gives an idea of how quickly you can disembark.

We used to always arrive a day before embarkation. In 2018, we had a cruise out of Miami and were scheduled to arrive in Miami the day before embarkation. We ran into some flight delays and cancellations which caused us to arrive in Miami airport only 4 hours before embarkation!! We made it to the cruise terminal in time to board, but my wife now schedules us to arrive two days before embarkation!! An extra day of vacation never hurt anyone, right? CableCK, if you do decide to arrive a day early, I would recommend arriving at the cruise terminal a couple hours before your check-in time and tour the USS Iowa. It shares the parking lot with the Navigator so can easily drop your bags at the terminal and walk over the Iowa. We did this before our April 15 cruise on Navigator. It was a very neat experience. You can do a self-guided tour so don't have to worry about when tours begin or end.

Does anyone know how long of a walk it is from Royal Caribbean cruise terminal in LA to the USS Iowa? Also, how early can we drop our bags at the terminal if we want to go check out the USS Iowa prior to boarding our cruise?

Mike n Ky, this will be our 3rd cruise on Navigator. Previously did one pre-amp and one post-amp. I think you'll be very pleased with the amplification. Pool area is impressive and new restaurant/bar options are a lot of fun. We can't wait to get back on board on Friday.

This is a little off topic for this conversation, but curious what the passenger count was on the recent Navigator sailings. We sail on Navigator on 4/15.

Friends of ours were on Allure a couple weeks ago and experienced the same thing. They might want to update the DBP description as it states that Crown Royal is still included.

Sandbar Sports Grill is a fun place to grab drinks and food. It's also very close to Ron Jon, the beach, and some of the other places mentioned.

We will be on Navigator over Easter so also curious to hear if/what RC does for the holiday.

I don't remember Blackjack specifically as I don't play a lot of Blackjack. However, they do have $5 minimum on Craps, Three Card Poker, and Ultimate Texas Hold'em. I seem to recall seeing $5 on Blackjack also but can't say for certain. The odds on some of the games are a little less favorable on the ships. Getting a blackjack pays 6 to 5 versus the typical 3 to 2, and Craps only allows 1x odds. The casino is closed while in port.

A couple lesser known food options which also appear in Matt's list that I would strongly recommend: Breakfast at Johnny Rockets - My wife is not a big fan of buffets so this made-to-order breakfast option if great. The food is really good. It has not been crowded the times we've gone there for breakfast. If the weather is nice, it's a great option for eating breakfast outside on the Boardwalk. Park Cafe - This is a great alternative for lunch or just a light snack throughout the day. They have a salad bar which is a nice option when I spend most of the cruise overeating. The staff builds the salad for you, but you let them know what you want on it. They also have several sandwich options which are smaller in size, so you can try a couple different ones if you can't decide what you want. The Sun Deck on Deck 14 is also a great place to get away from the action. Follow the directions in Matt's link above on how to get there. You feel like you're just walking to the end of a hallway. Unfortunately, when we sailed on Allure in Oct 2021, the deck chairs on the Sun Deck were stacked and roped off so there wasn't anywhere to sit. It was still a nice place to get away.

Any recent passenger counts from Navigator?

We received our RoyalUp offer today which is a nice reminder that we are getting closer to our sailing. Our previous cruise in October 2021 was the first time we "won" a RoyalUp bid so are hopeful that was the beginning of winning streak!