 Posts

928

Joined

Last visited

Days Won

5
Jill's Achievements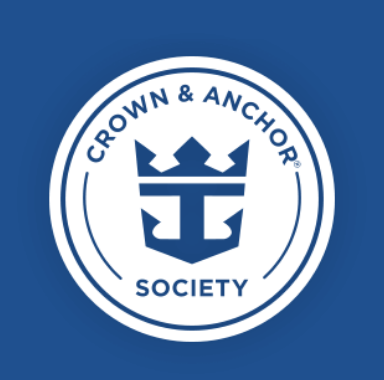 Pinnacle (7/7)
1.4k
Reputation
After our excursion was cancelled to Nevis (ferry broke down), we got a tour from a guy named Sully (I can get his info if interested). We still wanted to go to Nevis, so he made a call to a friend. We did an island tour on our way to a private ferry. Stopped at Timothy Hill (don't touch the monkeys!) then came upon a pier. We loaded into a brand new ferry boat and crossed over to this super small resort on Nevis. (Not kidding maybe a total of 24 people). We had our own private beach with bar complete with a baby cow that came running through followed soon after by his mama looking for him. It certainly was off the beaten path and we had a blast!

I really only use Facebook for the cruise groups and cancer groups. I don't do a whole lot with the "social" part of it. It really is great for groups. Just stay off your newsfeed lol

RC policy though is North America and Caribbean. That would include the Bahamas no? Just don't be disappointed if they cancel 2 of them. Let us know if they allowed it.

Hmmmmm…….so if no masks outdoors, would that include Central Park and Boardwalk?

November seems to be the month they release July through December sailings.

November-ish is what I remember for the rest of the year. I think bookings are open through April right now.

Just wondering how you got the deluxe beverage package for those under 21? All sailings out of North America and the Caribbean the drinking age is 21.

My favorite by the pool is a Caipirinha https://braziliankitchenabroad.com/how-to-make-caipirinha/

It's pretty worrisome here in Jax. My friend's husband (who's had 2 heart attacks and a bypass) was sent home with Covid because there were no beds at Baptist South. Mayo and Memorial also were full. His cardiologist got him into Flagler for an antibody infusion and he's turned around.

I'll positive-vibe with you even with my Debby Downer post above. We sail late October

Yeah but a positive on a cruise ship means you're off at the next port and if caseload high enough, cruise over. I know, I know Debby Downer and all that.

If no one has it here, go to Facebook and join one of the 4 night groups and ask someone on an upcoming cruise to get it for you

Well it's not as contagious as the wicked upper respiratory I just got over! Go figure. I was SURE I had the 'rona. Nope. Just a bad cold. However, I am somewhat concerned it may affect sailings. Gosh I hope not. My first of 4 final payments is coming due. I'm ready to go!!!

I had one of those "oh " moments years ago checking in for our oasis cruise. Youngest child's passport had expired. I had 10 years on the brain and never thought about it being expired. Thankfully back then, it took about 10 days with expedite. By the time we renewed it, she was 18, so we're good for awhile and actually it's her problem now as she's almost 22.

I'm dying to find out if my friend is onboard. He's back to Royal after a 2 year break and he can't tell me what ship he's on yet. (He's an officer) I'm guessing Odyssey. He was with Royal for 20 years and did a little stint with American Queen. Now he's back and my gut says Odyssey. Guess I'll find out soon if it is her. I hope so, would love to sail with him when we do our Holy Land October '22. Good luck Odyssey. Let's have a great sailing!