 Recent Profile Visitors
The recent visitors block is disabled and is not being shown to other users.
Jjohnb's Achievements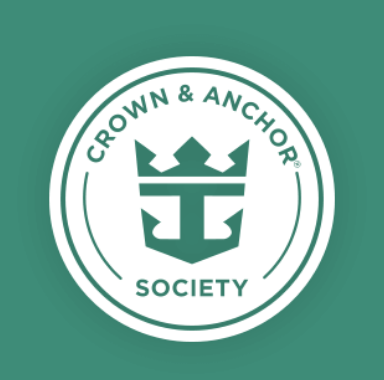 Emerald (4/7)
89
Reputation
If for no other reason, the next person staying in your cabin would have appreciated you notifying Royal, they could have deep cleaned the cabin.

If they do decide to require a vaccine passport, they'll need to do something more official than the little cards the CDC prepared in the US. I received the card when I was vaccinated, however, as I sat in the pharmacists office for 15 mins to ensure I didn't have a reaction, there was a stack of a couple hundred cards just sitting there (probably many more than the actual number of doses they had available). It doesn't seem like those cards would be too hard to get if someone didn't want to get vaccinated but claim they did for travel purposes.

LizzyBee23 reacted to a post in a topic: Family is suing Royal Caribbean after misdiagnosis aboard Symphony of the Seas

I don't think anyone expects that RCG would have the facilities to "treat" such an illness but, as much as I am a fan of RCG, let's look at this impartially, they should have the facilities to "identify" a life threatening situation and the ability to evacuate a patient via the necessary means to a facility that is capable of handling the situation.

Numbers, statistics and metrics can all be spun to support just about any assertion. So the question is, what is the best metric to judge the the largest cruise company in the world? Number of ships, capacity, passenger cruise days, gross revenues... I'm sure there are many others that people could argue. One of the more important that I would argue is market capitalization (current market value of a company calculated by multiplying the number of outstanding shares by the market price). Today Royal Caribbean has a market cap of $13.58B versus Carnival at $13.48B, by that standard, Royal Caribbean is now the Largest Cruise Company in the World! Given the current situation, it's not much of a celebratory time but it is a major milestone which hopefully continues after life gets back to normal!

It's actually the other way around, the Empress has been in Souda (Greece) for a couple weeks, Majesty left the UK yesterday en route to Valletta (Malta). Officially (current position) per RC, the ships are just being positioned there for a warm layup, the passage of time and developing discussions my change that status.

The Majesty is leaving the UK and is en route to Malta. Not drawing any conclusions, it's just interesting where RC is choosing to layup it's various ships.

That's exactly my point! I live in the corporate world, what we say on earnings calls, in 10-Q/K filings and via PR responses are always guarded, vague and open ended. All I'm saying is when we saw the Empress sailing to Malta three weeks ago we shouldn't be so naive as to accept RC's response that nothing is happening.

Carnival continued to accept bookings on the Fantasy right up to the ship arriving in Aliaga, Turkey to be scrapped. The unfortunate truth is it's liquidity for the cruise companies, they'll accept you cash deposit as long as they can and then hope you choose to accept a future cruise credit after they admit the ship is no longer in the fleet.

Hmmm, and yet on July 31st, Royal Caribbean, when asked about the Empress responded "Empress is not headed to the scrap yard, she's still a part of the Royal Caribbean fleet." The responses we get from RC's public relations department and on their earnings call may not always be 100% accurate.

If it's a matter of extending or building a new pier, the economics may be such that it's better for Royal to contribute to or pay to build a new pier and run a larger ship to Cuba. I would think the Cuban government would surely welcome a capital infusion / pier that could accommodate more cruise passengers ($) and additional ships.

Very sad, there was so much pomp and circumstance when Sovereign was built and first sailed into Miami as the first purpose built mega-cruise ship. She was the first ship of the modern cruise era. Such an unfitting end.

I hope its not true but you need to take everything said during company earnings calls and within their SEC filings with a grain of salt. No company will reveal any future plans until they are 1000% definitive and the statements made almost always allow wiggle room so anything is possible. The below link is to a ship brokers website where if you scroll down you'll recognize several Royal ships (newer and bigger than the Empress and Majesty) that could be sale if the price is right. These listings are from before COVID even materialized. Royal's business plan is the mass market, any opportunity to remove smaller lower margin ship to free up capacity for newer larger ships or in the post-COVID world, remove low margin over capacity will be seriously considered. I'm sure the accountants view this as a great time to take large write-offs associated with the sale/scrapping of a vessel. https://www.qpsships.com/pre-owned-cruise-ships While I love the newer larger ships, I do still love both the Empress and Majesty, they are very sentimental to me and every now and then I enjoy the intimacy of a smaller ship. I am very hopeful that Royal can hold onto these ships but every day this pandemic drags on makes that a harder proposition for them.

I'm probably just starting more rumors but the Empress met up with the Allure off the coast or Portsmouth yesterday and is now en route to Malta.

I don't mean to start any rumors although I guess I am. The Majesty has been docked at the Port of Portsmouth, UK for a few days now, at first I thought it was just a normal service call but now I'm starting to wonder if they may be offloading equipment, artwork and other valuables such as they did with Sovereign and Monarch prior to sending them to Aliaga to be scrapped. Has anyone heard anything? As an aside, the Carnival Fantasy has arrived in Aliaga to be scrapped and the Carnival Inspiration is a couple days out from arriving as well.

They beached the Sovereign this morning close to the Monarch in Aliaga, Turkey to begin scrapping her ? The first modern cruise ships will be missed.