 Posts

207

Joined

Last visited
USFFrank's Achievements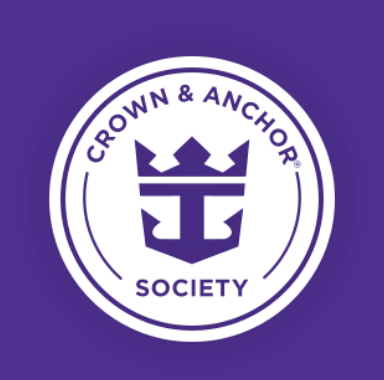 Diamond Plus (6/7)
283
Reputation
Capt. Carl was great. https://bahamaboattours.com/

You may find something in Windjammer depending on the food theme of the evening.

You let them know when you check in at the port. You'll get the taxes and port charges for the no show back.

I've been a AAA member since I started driving way before the turn of the century. Considering that I'm paying for it, I use their travel agents. I had some billing issues for my last cruise and they were able to go to bat for me and get it straightened out before I set sail. Their office is located nearby so it's rather easy for me to just make an appointment to go down and take care of whatever needs to be done concerning travel. If it's just a price change, I could take care of that with an email and / or call to them.

Almost anyplace on board that has a TV can be showing whatever football games the channels they get carry. The Cruise Compass usually lists what games they run on the outdoor screens. You also can watch them in your cabin as well.

Perry Grant. He's a very talented and funny piano player and singer with quite the following. I've seen him perform on Navigator of the Seas, and most recently on Explorer of the Seas. He is currently on Anthem of the Seas where he mainly performs in the Schooner Bar but also can do shows in the other theaters as well.

There are usually a few accessible excursions available thru Royals cruise planner. But very few, and they tend to fill up fast. It may be better to try one of the third party excursion sites and see what they have to offer.

Read the cruise contract.

I noticed that sometimes people on this and other cruising forums like to use 3 or 4 initials when writing about which ship they're sailing on. Unfortunately several of Royal Caribbean's ships start with the same letter. Which AOTS, EOTS, OOTS, ROTS or SOTS are you cruising on?

They should be, and they should also be heated. Hence the name hot tub.

You "should" be able to make it. Get off the ship as early as you can, and don't dilly dally.

Nope, that's a syndicated show. The only time they really carry any of the over the air American broadcast channels is for major sporting events (think super bowl & world series). And that's usually a network feed.

A travel agent may be your best bet.

Not speaking up if there's something you don't like. In my case it was on Harmony of the Seas last November, we had a Central Park Balcony booked. Royal changed it at the last second right before we checked in at the port due to what they called a maintenance issue. To make a long story short, we got upgraded from a Central Park balcony about mid-ship to an ocean view balcony in the front of the ship, and we were not happy with it. This may sound crazy to most readers here, but we were looking forward to the Central Park view, not an ocean view. With the benefit of hindsight, I should have gone to guest services and inquired about getting another Central Park balcony.

Hopefully some more excursions will show up for the Saints islands eventually. Check 3rd party excursion sites if you don't see anything you like. As for Coco Cay my guess would be is Royal is figuring out how much to charge for them. If there's another ship there with you that day, expect the prices to be high on most if not all things offered there.