 Posts

131

Joined

Last visited
USFFrank's Achievements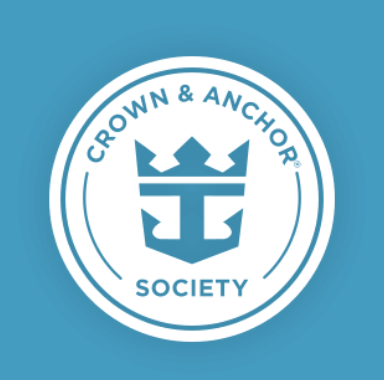 Diamond (5/7)
210
Reputation
Also FWIW I believe some of the longer Canada / New England cruises were supposed to be on Empress of the Seas. Perhaps they are also still trying to figure out which ship to put in her place.

That's the only one I need.

Don't you mean Empress of the Seas?

Oh joy, once again "experts" are telling us what they think will happen, just like some of the posters on these message boards. Matts magic 8-ball is more accurate. Anyone feel like holding their breath?

I will initially book a cruise myself, then I'll turn it over to AAA. And for what it's worth, I pay for AAA every year and their travel services are included. And as with other travel agents you can get some perks by having them handle your reservation. As for your comments and some of the comments from other posters, I do agree. While yes AAA's travel agents are more generalized, they kinda' have to be and it's understandable. But I have found some individual agents can be more cruise oriented then others. But even with that I've had to explain certain things to them that they may not necessarily have known. I know it seems like I'm the one doing the work, especially when it comes to looking for price reductions every day (kind of used to it), but I'll just call and/or email them if and when I find a lower rate and they'll take it from there. And yes as others have noted they are your advocate if and when something goes wrong. I've had them settle issues with past and future cruises when it comes to rooms, pricing, FCC and other issues. I would not have been able to solve some of them by myself. I don't have that magic number they call? Something else that I'm able to do that I know some others can't is (perhaps it's just personal but) if I have to do something big with a cruise like final payment, or re-scheduling or even FCC & cruise planner credit I can visit an office and do it in person. It's something I've always preferred to do when it comes to business. I'll make an appointment, go in and see what I need to be done then and there, and get the paperwork. A simple price reduction I can do over the phone or email, something more involved, if I can be there to see it done, I will.

One could almost compare the Havana situation with the original Coco Cay and maybe to a lesser extent Grand Cayman, however it would have nothing to do with ship size. Instead if the ships used tenders to get guests to certain ports they wouldn't be able to if the weather was bad and guests were stuck with an additional day at sea or maybe they visited another port instead. Due to bad weather our ship was not able to dock in Aruba on my 2018 cruise on Navigator of the Seas. The captain even put out a video on the in room TV's to explain why which was very nice. FWIW they did decide to go to Nassau instead in order to give us another port to visit.

I get it I guess, nothing personal, only business. But for Royals sake I sure hope Cuba doesn't come into play anytime soon. Those were the only 2 ships that could fit into that pier.

Would cruising during the early weeks of December count? If so yes, I've been on 4 of those (woulda, coulda, shoulda been 5 this year). The decorations are up and there's some Holiday programs being done.

Agreed, the defense did what it could given the circumstances, now the offense enters the game to finish it out and bring us to victory.

If it's the first time on any ship, it's always a magnet & tee shirt for me. I wish the pens, keychains and hi-liters that they giveaway to the music trivia winners were ship specific.

Lovetocruise2002 reacted to a post in a topic: Carnival Cancels Select Sailings Into Fall 2021, New Refurb Dates

Why do people on these boards presume that just about every cruise article that comes out is nothing but doom and gloom for the industry. Here's a positive spin. I read the article and it makes complete sense what Carnival is doing. It's only 3 ships that were going to be out for refurb anyway. And besides their entire fleet (not to mention RCG's fleet) was not all going to start up immediately after the cdc gives the green light anyway. Allure of the Seas and Explorer of the Seas got their technical drydock maintenance done this year and their respective amplifications will get done eventually. From what I can see Liberty of the Seas and Adventure of the Seas were next in line to be amplified in 2021. We all know that's not going to happen, but I'm sure the technical drydock maintenance will be done on those ships when it has to be.

For my Harmony of the Seas cruise next November, the refreshment package is $18.00. That's the cheapest I've ever paid for that particular beverage package going back several cruises and I'm surprised it's this low nowadays. However I'm gonna wait till the last day of this sale before buying in the hopes of getting my 125% cruise planner credit from a cancelled cruise I was supposed to be on next month. If it doesn't show up I'll have to buy it on my own. Update 11/28: I pulled the trigger and got it today. Murphy's law, if I waited the price will go up tomorrow as part of the cyber Monday sale, now that I bought it, it won't, or it will go down lower ?. If I waited till Tuesday (last day of the sale as of this writing) I still won't have my 125% cruise planner credit and I'll have to get it with my own money, now that I bought it, the cruise planner credit will now show up by Tuesday ?. I know if the price ever goes down this low again and I indeed have the cruse planner credit I can cancel and re-book it with the credit.

Just like almost everyone else on this board I hate it too. I was supposed to be on Oasis of the Seas next month. I just rescheduled my Carnival cruise for the second time. All I can say is you just gotta keep waiting. Contrary to what the media and the cruise haters may say, progress is being made and we will be back.

One would think the way things are moving forward that by October, 2021 you would be able to get off the ship on your own. If things are going good, the restrictions can be lifted sooner, rather than later. It would be nice, but you just don't know right now. You could always cancel whatever you book.

The refreshment beverage package is at it's best price for my Harmony of the Seas cruise next year right now. Some of the excursions look good pricewise too. However I'm waiting for my 125% cruise planner credit from my cancelled Oasis of the Seas cruise that would have been next month to show up. Don't know how long that's going to take.