 Posts

139

Joined

Last visited
USFFrank's Achievements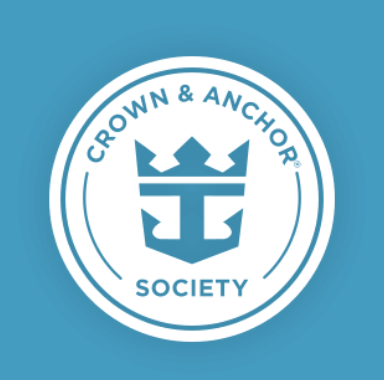 Diamond (5/7)
216
Reputation
USFFrank reacted to a post in a topic: When do you think Royal Caribbean will drop covid vaccine requirements?

I could never do good with binoculars. Could never line them up properly or focus one the same as the other. So may I suggest monoculars. The one I have works great. One of the best gifts I have ever gotten. AmazonSmile : Roxant Falcon Monocular Telescope - 10x42 High Definition BAK4 Prism Focusing Scope - Includes Monocular, Phone Adapter, Mini Tripod, Case & Lens Cap | Monoculars for Adults : Electronics

I don't recall this on my cruises this past November or January, but on my cruise on Explorer of the Seas last week when we went to our muster station we were given a wristband to wear after checking in and we're told we could remove it once we set sail. I would think that was done so the crew members could see who went and got checked in. After a certain time any crew member who sees someone without a wristband would tell them they have to watch the muster video (if they haven't already) and then report to their muster station.

Can't speak for every ship, but I was on Explorer of the Seas last week and had traditional dining, first seating. The wait staff was defiantly shorthanded, but handled it like the professionals they were and I noted it in the post cruise survey. Due to the short staff issue we were in the MDR longer than in previous cruises. Now as we were leaving each evening the lines for MTD were backed up to the elevators.

Only Radiance and Vision class ships can pass under the Sunshine Skyway Bridge. That bridge will never be raised up, so Royal Caribbean will need to keep some of those classes of ships around or build another ship small enough to pass under that bridge if they wish to continue to sail out of the Port of Tampa. And Tampa's not the only one with this issue. Four ports that probably wont get bigger cruise ships in the future | Royal Caribbean Blog

It all depends on what you're looking for. You have to research the resorts. Look into everything they offer, food, drinks, recreation, pools, etc, etc. Are the pools better at the resort than onboard. Is there great snorkeling right off the beach. Are the kayaks free to use. What kind of food and drinks are offered with a day pass. Is it quiet by the pools and/or beach area, or is it a non-stop party. Would you like to try something different than just staying on the ship.

The issue is some country's won't accept a passport that expires within 6 months. Not sure what Canada's policy on passports is.

Had a great time at the RIU back in December, 2018. You would have to take a cab there, but it's within walking distance of Atlantis. However I'm not sure nowadays if you can walk thru Atlantis if you are not a guest staying there yet. RIU Palace - Nassau | Resort for a Day

This is the cruise that will get us to Diamond status courtesy of the double Crown & Anchor promotions of 2020/2021.

Also FWIW I believe some of the longer Canada / New England cruises were supposed to be on Empress of the Seas. Perhaps they are also still trying to figure out which ship to put in her place.

That's the only one I need.

Don't you mean Empress of the Seas?

Oh joy, once again "experts" are telling us what they think will happen, just like some of the posters on these message boards. Matts magic 8-ball is more accurate. Anyone feel like holding their breath?

I will initially book a cruise myself, then I'll turn it over to AAA. And for what it's worth, I pay for AAA every year and their travel services are included. And as with other travel agents you can get some perks by having them handle your reservation. As for your comments and some of the comments from other posters, I do agree. While yes AAA's travel agents are more generalized, they kinda' have to be and it's understandable. But I have found some individual agents can be more cruise oriented then others. But even with that I've had to explain certain things to them that they may not necessarily have known. I know it seems like I'm the one doing the work, especially when it comes to looking for price reductions every day (kind of used to it), but I'll just call and/or email them if and when I find a lower rate and they'll take it from there. And yes as others have noted they are your advocate if and when something goes wrong. I've had them settle issues with past and future cruises when it comes to rooms, pricing, FCC and other issues. I would not have been able to solve some of them by myself. I don't have that magic number they call? Something else that I'm able to do that I know some others can't is (perhaps it's just personal but) if I have to do something big with a cruise like final payment, or re-scheduling or even FCC & cruise planner credit I can visit an office and do it in person. It's something I've always preferred to do when it comes to business. I'll make an appointment, go in and see what I need to be done then and there, and get the paperwork. A simple price reduction I can do over the phone or email, something more involved, if I can be there to see it done, I will.

One could almost compare the Havana situation with the original Coco Cay and maybe to a lesser extent Grand Cayman, however it would have nothing to do with ship size. Instead if the ships used tenders to get guests to certain ports they wouldn't be able to if the weather was bad and guests were stuck with an additional day at sea or maybe they visited another port instead. Due to bad weather our ship was not able to dock in Aruba on my 2018 cruise on Navigator of the Seas. The captain even put out a video on the in room TV's to explain why which was very nice. FWIW they did decide to go to Nassau instead in order to give us another port to visit.

I get it I guess, nothing personal, only business. But for Royals sake I sure hope Cuba doesn't come into play anytime soon. Those were the only 2 ships that could fit into that pier.