Posts

186

Joined

Last visited
Recent Profile Visitors
The recent visitors block is disabled and is not being shown to other users.
Shari's Achievements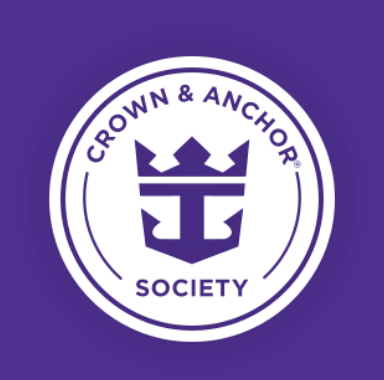 Diamond Plus (6/7)
181
Reputation
We just got off of Celebrity Summit and had over 900 in non-refundable OBC. Celebrity has the same wording for their use of OBC in the casino. I was able to use the OBC for a couple of spins then cash out without anyone flinching. There is no way to know what OBC was used once you print out your ticket.

Radiance of the Seas transited the Panama Canal old locks on 1 April 2022 (this year) so she will probably transit using the old locks (new ones are much more expensive from what I am reading on cruise critic). We are on the 20 October 2022 cruise and are definitely looking forward to this bucket list trip that was cancelled 2 years ago.

I had a white screen on Firefox and Edge (windows 7) all day yesterday but was able to do a mock booking on Edge today. From DFW area Texas using private browser setting.

Three out of 4 of our traveling group picked up covid from our Summit cruise that ended Monday. I am just waiting for it to hit me now. Hubby is tired, slight fever, and was nauseated. More like the flu than original covid.

Also the dance band went between Rendezvous and the Sky lounge. Rendezvous had a better attended bar and service. Don't ask for any cocktail other than martinis at the Martini bar since they don't know how to make them. When in Charleston only music on the pool deck is the "Silent" disco since Charleston has strict noise ordinances. We had a great time!

Because of being proactive we were on the ship in less than 15 minutes. With all of the people trying to get there TA they were not enforcing your check in times. That may be different with the new ease of obtaining the TA. One other thing is there was a COVID outbreak on our ship. When we reached Charleston 2 people were transported to the hospital by ambulance. We watched and they seemed to be older but not severe. When we got home 2 days later one of our traveling companions tested positive. We tested negative but will test again today. Several people on board were coughing and not seeking medical diagnosis so I think this may have made the outbreak worse. If you feel bad or are coughing please be considerate and get tested by the medical staff!

We just got home from our Bermuda cruise on Celebrity. Getting the Travel Authorization was a nightmare. We had all of our information (including the negative test results) uploaded by noon 2 days before embarkation. We flew to New Jersey and arrived at the hotel 3pm the afternoon before embarkation. I checked my email and nothing from Bermuda so I called the number that was on the received verification email and waited nearly an hour (started at 78 in line). Once I was able to talk to the Bermuda rep I found out we were okay and he sent the Travel Authorization immediately. We had to sign it electronically and download the pdf. Many people did not do this the day before and they were standing outside the port in the rain on hold waiting for their TA. Lesson learned is be proactive and don't assume Bermuda will do their job in sending the approval.

We just returned from a Bermuda trip. You have to have the Bermuda Travel Authorization before you can board the ship. You need to go to the Bermuda Covid site and fill out the form which includes uploading your proof of vaccination, pay $40 per person and send it in. They will send you an email verifying that they received it and it has a link to go back to the form and upload your proof of negative covid test. They are supposed to send you your Travel Authorization that you electronically sign. You will then have a pdf that you can download. I had to call the afternoon before the cruise and wait nearly an hour before talking to someone who then sent our approved TAs. There were people standing out in the rain at the port on boarding day on hold waiting to talk to Bermuda to get their TAs sent to them. Be proactive.

With our Bermuda cruise itinerary getting inverted (first port now Bermuda then Charleston, SC, then Newport, RI) how does customs work. Will we have to go through customs in Charleston or will it be at the end of the cruise in New Jersey?

All, I am on Celebrity Bermuda cruise starting this Friday 13 May. They just swapped the itinerary to have Bermuda first to avoid the extra testing. RCL will probably do the same thing soon.

All, I am on Celebrity Bermuda cruise starting Friday. They just changed the itinerary to have Bermuda first to avoid the extra testing per Bermuda TA.

Shari reacted to a post in a topic: What are your top 5 things that you can't live without on a cruise?

Shari reacted to a post in a topic: What are your top 5 things that you can't live without on a cruise?

Shari reacted to a post in a topic: What are your top 5 things that you can't live without on a cruise?

We use the magnets but on our last cruise the magnets looked like pistol speedloaders and so hubby was called down to security, escorted to a building on the pier, and had to watch while they opened MY bag (had his name on it). The security person was looking so smug until they discovered it was just the magnets. It was scary and but now it is a hilarious story to tell. Moral of the story be aware of over zealous security personnel.

We have the attendant supply us with ice every day (free of charge) and use the melted ice to drink. This works well.

This will be our first Panama Canal transit and our 4 Radiance class ship (3rd on Radiance). We love the Radiance of the Seas. Be sure to bring your darts for the dart board in the Pub. Hubby loves playing darts on the Radiance class ships and we were disappointed that Jewel of the Seas changed the Pub to a sports bar and took out the dart board. The pool tables are awesome. This will be an epic cruise!

Found this on RCCL frequently asked questions and it should answer our concerns: Are there any additional requirements to cruise to Bermuda? All travelers age 2 and older, or their legal guardians, must apply for a Bermuda Travel Authorization to enter the country regardless of whether they plan to go ashore in the port. It must be presented at the pier when checking in. Applications can be purchased for $40, a month before travel here. You will not see your ship/sailings listed on this page until a month before your sail date. Children age 2 and under do not need to apply for the Travel Authorization. Your application will be stored until the departure date listed on your application. Four days before your scheduled arrival to Bermuda, you will receive a reminder email to upload your pre-travel negative test result to complete your Travel Authorization application. We recommend guests apply for their Bermuda Travel Authorization as soon as it becomes available a month in advance of your departure date. Note that the local government does not recognize Novovax or Covaxin as approved vaccines. If you are on a cruise that stops in Bermuda, and your vaccination series consists of either, you will not be permitted to go ashore in Bermuda. If you are booked on a cruise that exclusively visits Bermuda, you will be denied boarding. Additional Testing: Unvaccinated Kids Age 2 – 11 Unvaccinated kids age 2-11 will take a complimentary antigen test within 24 hours of disembarking in the U.S. Details on how to register for this test will be provided onboard. Additional Testing: May 28th Mariner of the Seas Sailing Guests on the May 28th sailing from Port Canaveral on Mariner of the Seas, will require additional testing to go ashore per the Bermudian government. All guests age 2 and up, regardless of vaccination status, will take a complimentary test onboard 48 hours before arriving in Bermuda. Details on how to register for this test will be provided onboard.