Posts

239

Joined

Last visited
Recent Profile Visitors
The recent visitors block is disabled and is not being shown to other users.
Shari's Achievements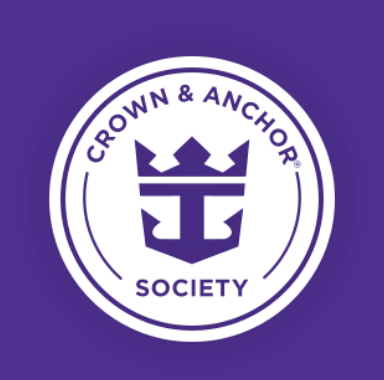 Diamond Plus (6/7)
284
Reputation
When booking shore excursions or deciding to go ashore on your own consider the state department advisories. Travel Advisories (state.gov)

It shows on the website so I signed out of the app and signed back in now check in is working. YAY

OK for weeks now the app has had check in on 4 September. All day on 4 September it stated check in was closed and it is still closed on 5 September. ARGGGGHHHH! I really do not like RCL IT!

You must carry the wine on board or they will hold your luggage.

We are doing the cruise tour next year (our 3rd alaskan cruise and 2nd cruise tour). We are doing the north bound on Radiance and then catching the train out of anchorage with stops in Talkeetna (beautiful little town), Denali, and it ends in Fairbanks. A few years ago we did the bus tour and ended in Anchorage. I highly recommend the cruise tour as arrangements are made for you. If you do the DIY try the trains southbound route. You can stay on the train the whole way or get off for a day and get back on.

Shari reacted to a post in a topic: No more testing for vaccinated (10 days or less) and NO MORE proctored tests at home!

Shari reacted to a post in a topic: No more testing for vaccinated (10 days or less) and NO MORE proctored tests at home!

Shari reacted to a post in a topic: No more testing for vaccinated (10 days or less) and NO MORE proctored tests at home!

Shari reacted to a post in a topic: No more testing for vaccinated (10 days or less) and NO MORE proctored tests at home!

Our friends said that Navigator docked in Ensenada but all shore excursions were cancelled and that the crew advised anyone getting off of the ship stay close in the downtown area. Our friends stayed on the ship and they do not think many got off.

KJones reacted to a post in a topic: Ultimate European Cruise - last segment of the Ultimate World Cruise

Friends of ours left on Navigator yesterday. I will let yall know what happens in Ensenada.

The Serenade is supposed to be revamped not amped before it starts the Ultimate World Cruise in December 2023. There appears to be a gap in sailings in late October into mid November 2023. Between the Boston/New England sailings and being back down in Miami for a couple of Panama Canal cruises.

Hey anyone want to buy an RV I have convinced the hubby to go if we sell the RV to pay for it. Wish me luck!

Carnival is pleased to announce new guidelines effective for cruises departing on September 6, 2022 or later, which will make it easier for more guests to sail with simplified vaccination and testing guidelines, including no testing for vaccinated guests on sailings less than 16 nights, and eliminating the exemption request process for unvaccinated guests, who will only need to show a negative test result at embarkation.The new guidelines include: • Vaccinated guests must continue to provide evidence of their vaccination status prior to embarkation. Pre-cruise testing is no longer required, except for cruises to Canada, Bermuda, Greece and Australia (per local guidelines), and on voyages 16 nights or longer.• Unvaccinated guests are welcome to sail and are no longer required to apply for a vaccine exemption, except for cruises in Australia or on voyages 16 nights and longer.• Unvaccinated guests or those who do not provide proof of vaccination must present the results of a negative PCR or antigen test taken within three days of embarkation.• Guests under the age of five years are exempt from vaccination and testing requirements from the United States and under the age of 12 from Australia.• All policies are subject to local destination regulations.• Voyages 16 nights and longer will continue to have vaccination and testing requirements that are specific to the itinerary.For guests who have a pending vaccine exemption application and are awaiting confirmation for cruises departing September 6, 2022 or later, the booking is confirmed unless booked on a sailing that calls on Canada, Bermuda, Australia or if the voyage is 16 nights or longer.

This has to be after Serenade is revamped for the world cruise starting December 2023. She would be in ideal condition. Correction, It looks like this will be right before she gets revamped. They have changed the itineraries on her in the last week.

All, there is no longer any vaccination requirement for this cruise! I am vaccinated, but not boosted, and am very happy for this. Cruising was the only reason I got vaccinated and I had an adverse reaction so I understand why many people would not vaccinate. Welcome aboard to all of my unvaccinated fellow cruisers. Now to eliminate testing!

Our cruising friends and we will be staying on for 2 nights in New Orleans. We are meeting another couple there and they live an hour away. This is a bucket list trip that was cancelled 2 years ago and we are thrilled to finally get to do it!

My husband and one of the friends we cruise with smoke cigars on the cruises all the time. Any outdoor smoking area is also open to cigars. The casino is not. There used to be a smoking lounge on the freedom and voyager class ships but they are pretty much gone (a surprise when one hasn't been amped out). So go out on deck and meet up with the other cigar smokers and have a good time like my hubby does!

I love this thread! We are now back to the usual cruising complaints and not all of the pandemic stuff! Unruly kids during school vacation time, no pool chairs, waiting at Windjammer, I love it!