Posts

163

Joined

Last visited
Recent Profile Visitors
The recent visitors block is disabled and is not being shown to other users.
Shari's Achievements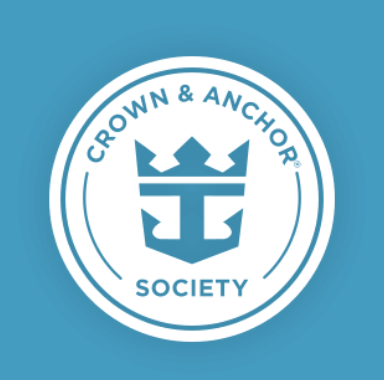 Diamond (5/7)
146
Reputation
I thought the same thing. They would probably get every married couple on the ship to participate in one of these shows!

https://www.royalcaribbean.com/ultimate-world-cruise/itinerary

It does go through the Straight of Magellan on 20 Jan 2024. So tempt him!

I just did a cost analysis for a balcony cabin for us. If we take no cruises next year and this is our cruises for 2023 and 2024, the cost on food, wine, and gasoline we would save, our final cost would be about $55000 each including taxes/fees and insurance. Wow that really reduces the cost down from $83500 each. We can now book it. LOL Hubby said he might consider it if we sold the RV. Hmmmmm.

10 October Liberty of the Seas sailing was about 1500 passengers and I asked before leaving the port about 17 October sailing and they said about 1800 passengers.

Here is a picture of my hubby and our friend sporting the masks that I got them. It was a hit by crew and passengers alike!

Same here! See you on board!

We stayed at the Eden Hotel in Amsterdam. It was great and centrally located. Very near a stop for the water taxis. https://www.edenhotelamsterdam.com/en/ We also used Rudy's taxi service for reserving from the airport to the hotel, from the hotel to the cruise ship port, and finally from the cruise ship port to the airport. We were extremely happy we had a driver waiting when we got off the cruise ship because customs was very delayed in clearing us and we had an early flight. Many people in the same position had to wait in line for a taxi. https://rudystaxicompany.nl/ The hotel was just down the street from the Ice Bar which we tried and had a great time. https://www.xtracold.com/ Also we recommend Freddy's Bar a short walk from the hotel. They had a piano player that we enjoyed immensely. https://www.deleurope.com/freddys-bar/

Has anyone used this when boarding yet? If so do you still have to show your card?

Our friends encountered a first time cruising couple once that were convinced by someone that the pizza was only free after 10PM. Our friends set the straight but we joke about it all of the time. You might try convincing your friend that the pizza on the promenade is "Free after 10PM!"

Have a great time! I see that this is a B2B so see you next week!

Liberty's first revenue cruise starts tomorrow. It has not been canceled so our cruise is a go pending nothing catastrophic.

I saw this on the CDC cruise ship color code site today!

Hey all Liberty is approved for restricted! Woohoo we are good to go.