Posts

10,477

Joined

Last visited

Days Won

180
WAAAYTOOO's Achievements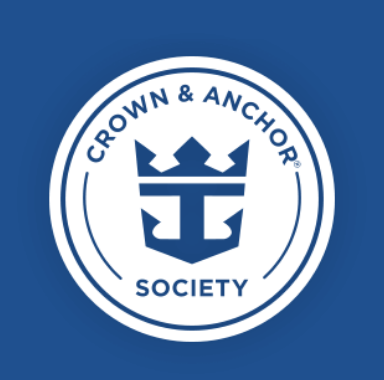 Pinnacle (7/7)
13.6k
Reputation
Jax reacted to a post in a topic: STAR Light STAR Bright, First STAR...Class Cruise on Anthem 11/14-21

CravingaCruise reacted to a post in a topic: STAR Light STAR Bright, First STAR...Class Cruise on Anthem 11/14-21

Hey, Lorraine ! Good to see you on here. It's been a while.

kadmgs reacted to a post in a topic: The 4 free drinks per day really change the math for the UBP if you are Diamond or above

They've certainly eased the FCC requirements from the original "rules". It used to be much more difficult to use, reuse and otherwise configure FCCs.

We also did the champagne cat a number of years ago. It was one of the best excursions we ever did. Really enjoyed it. As I recall, we stopped at a sand bar and did some snorkeling. Really fun. Dan still wears the long-sleeved T shirt he bought on that excursion.

Congratulations ! This sounds like it is going to be a blast. Excellent job on getting such a great price. I can answer the question re: having 2 different Genies. We were on a cruise (Harmony, I believe) a number of years ago and we had a number of friends with us. One of the groups were in 1 of the Star Loft Suites and we were in an ATS A1. Reyno was our Genie and I cannot recall the name of the lady Genie that they had. She is no longer with Royal. At any rate, they worked together as a GREAT team to plan parties, big dinner gatherings and everything we asked. Besides those of us in SC suites there were a number of others who were in non-suites and the Genies always included everyone. It was wonderful. Keep in mind that you can also request that you have the SAME Genie. I can't guarantee that they would do this but I believe that they would do it if they can.

SUCH a great tip. THANKS !

I know she will live up to your expectations. She is a lovely person. I am sooo bad at gifts. I got her a Pashmina wrap but there was no inspiration there. It was just something I came up with out of desperation. She is from Malaysia if that helps. Probably not. She is very private so she doesn't really share anything about her personal life at all (unlike Joyce who is a chatterbox but such a HOOT !). I am going to punt and tag @Lovetocruise2002b/c she is a much better gift-giver than I. Not sure if you still have time or not but something personalized with her name on it (maybe Etsy ?), similar to what @Lovetocruise2002got Smitha would be really lovely. Sorry to do this to you, Sabrina. Please don't hate me.

You will love Yen. She is an excellent Genie. It takes a little while for her to get to know you…she may seem a bit impersonal at the beginning but she's really very sweet and extremely efficient. She is also fearless. She's tiny but mighty ! You're in a really awesome suite, too. Enjoy !

As @smokeybanditmentioned, GC has had a love/hate relationship with cruising for many years. Frankly, they do not need the revenue from cruising like so many other Caribbean destinations do so they will or won't begin allowing cruise ships when they're ready and not before. GC is a very handy stop for cruise ships that leave from south Texas or western FL so it has been a routine stop for a while. I'm guessing that is why it was originally scheduled in but that doesn't mean it will continue to be a cruise ship port of call.

Are you SURE you're not pregnant ?

Can you no longer go to Guest Services and get cash if it is refundable OBC ? I have never had to resort to such tactics but I thought you used to be able to get cash at GS.

Hey, Bette. This is Raye. We met you and Bill at the Cascades a few months ago (we are all on the 9-4-22 Voyager TA). We finally moved into our new house in Riverland. Just wanted to say "hi". Glad to see you over here on these boards. CC is such a mess.