Posts

12,063

Joined

Last visited

Days Won

191
WAAAYTOOO's Achievements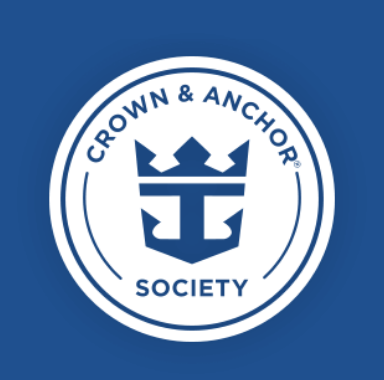 Pinnacle (7/7)
16.9k
Reputation
CravingaCruise reacted to a post in a topic: Here We Go Again! - Allure of the Seas - Sept 25-Oct 1, 2022 - Star Class

WAAAYTOOO reacted to a post in a topic: First home port cruise - Rhapsody Of The Seas, Sep 23-28 , Greek Islands

Traveler reacted to a post in a topic: Here We Go Again! - Allure of the Seas - Sept 25-Oct 1, 2022 - Star Class

WAAAYTOOO reacted to a post in a topic: Back To The Seas..on Allure October 1, 2022 -October 9, 2022

I do agree that this is what is happening now....but the original "law" forbade anyone from traveling on a different plane from their luggage. I guess it's been changed or else nobody is following that requirement any longer.

I know this is going back a few years....but wasn't there a part of the security protocols after 911 that stated that it was illegal for you to fly without your luggage or for your luggage to fly without you ? Whatever happened to those rules ??

@Bowen I am so VERY happy that it all went smoothly for you and that you had a fun cruise ! I can't tell you how grateful I am that you came back with a good report on the embarkation process, being unvaxxed. It sounds like it was painless ! Yippee ! Were you aware of any unvaxxed doing a B2B ? I'm wondering how the turnaround process went for testing for cruise #2. I was told by 2 different CSR on the phone (for which I generally have a very low confidence level) that they will simply allow you to do another unproctored self-test in your room the last night (or so) before the turnaround and then present that at check-in #2. I would love to have that intel confirmed by someone who actually did it… Anyway, welcome back and congratulations on getting through all of this and remaining unvaxxed ! That is quite an accomplishment.

@MaryCS62, so very sorry to hear of your daughter's passing. I recall many wonderful blog postings that included her. Truly very sorry to hear this.

Cruisin and Boozin reacted to a post in a topic: Here We Go Again! - Allure of the Seas - Sept 25-Oct 1, 2022 - Star Class

Holy samoly ! What day ! So glad your mom is ok. That would have scared me half to death ! Just glad she's "back".

There's a slightly better than -0- chance that your 2 GTY rooms will even be on the same deck, much less near one another. Your best chance would be to upgrade your bookings to at least regular inside rooms where you can choose the rooms/locations.

Oasis Feb 5, 2023 goes to both.

The suites' breakfast on the ships w/o a Coastal Kitchen is one of my favorite suite perks.

This is what I live for !

It just keeps taking me back to the sign-in page. Obviously down for whatever reason.

Hmmmm....I checked the CruisingPower website and it is showing all categories as "closed". I can't really guess what that means, but it is reminiscent of the way the cruises used to look whenever they were being COVID-cancelled. I'm not trying to alarm anyone. It might just be that the cruise truly IS completely booked but this kind of ship-wide status has, in the past, been an omen. I sure hope everything is ok....this would be super late to be cancelling a cruise. Perhaps they're just updating something with the cruise database and have temporarily closed it. That has happened in the past as well.

Actually, we're not on this sailing. I just popped in to say "hi". …but even if we were, I don't do FB anyway. I am the knower of very little….especially relating to cruising these days since we haven't cruised in 2.5 years. I can tell you how it used to be in the good ol' days.

It'll be interesting to try the infinite veranda concept on Icon. Not sure how I will like it but won't know until I try ! Frankly, I don't really get that much use out of a balcony anyway so the extra room will be a bonus. I like having a balcony but don't really sit out there, much.

There definitely appears to be a stage there.