Posts

13,827

Joined

Last visited

Days Won

640
twangster's Achievements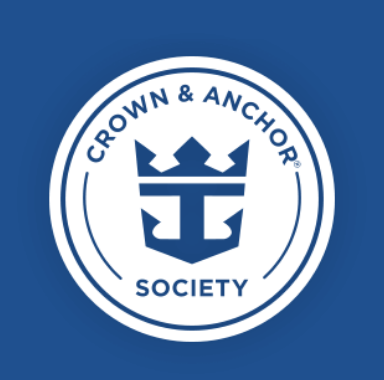 Pinnacle (7/7)
31.4k
Reputation
Points are awarded 7-10 days after the cruise ends. Only at that point will your new level be achieved.

I kept putting off an Alaskan cruising for years, then I did one. Then I did four more. Alaska is beautiful. You won't regret it. PS - I have two more Alaska cruises booked and will go again in 2023 once they release that season. Every visit to Alaska is different. Here is another thread on Ovation: https://www.royalcaribbeanblog.com/boards/index.php?/topic/12630-ovation-goes-north-way-north-to-alaska-11-nights-may-13-2019/ Maybe some of those port stops overlap with your cruise for more ideas.

Whichever way you go I always plan to be on the helipad when sailing away from ISP. Sometimes you get a whale spotting right from the ship and pretty close too. https://www.royalcaribbeanblog.com/boards/index.php?/topic/9160-radiance-of-the-seas-alaska-southbound-83118/&do=findComment&comment=83841

Juneau whale excursion in this thread: https://www.royalcaribbeanblog.com/boards/index.php?/topic/6634-explorer-alaska-62218-7-nights-rclblog-group-cruise/&do=findComment&comment=73463 (Note the pictures of a bigger boat packed with people that came by) ISP whale excursion in this thread on a bigger boat (my first Alaska cruise, rookie mistake) https://www.royalcaribbeanblog.com/boards/index.php?/topic/5211-alaska-recap-celebrity-millennium-june-2017/&do=findComment&comment=51846

Icy Strait Point is known for marine wildlife. However I've also gone whale watching in Juneau on a different trip. Both are acceptable but I'd give ISP a nod for better chances. Some of their tours even guarantee seeing marine wildlife. Where ever you do it I'd advise seeking a smaller boat if you want to get closer to the action and have better views. On the larger excursion boats when someone yells whale 150 people run to that side of the boat.

It helps if you know what you are looking for before you go. Reduced deposits and some OBC can be benefits but it really depends on your qualifiers. Age, military service, police/fire, Crown and Anchor, home state, etc. all play a role on your cruise pricing and some of those may or may not be combinable with NextCruise OBC. They tend to slant heavily towards NRD pricing but refundable is available for non-suites upon request. Not always very attractive though once you switch to refundable. The perks mostly align with NRD bookings.

twangster reacted to a post in a topic: Four vaccinated, two unvaccinated passengers test positive for COVID on Royal Caribbean ship

cruisellama reacted to a post in a topic: Canadian Passengers Not Recognized as Vaccinated with Mixed Vaccines

Allure's crew were going to get a day at CocoCay during their break between the simulation cruise and the (hopefully) first revenue cruise. Odyssey's crew got one of these crew days a few weeks ago. She may be there related to that crew day.

I think there are still "trade event" cruises in November. At least there is still a gap in her schedule for them. Wouldn't be surprised if those were around the time of these types of formalities.

Really depends on your budget. Downtown hotels near the cruise terminal are more expensive compared to airport hotels. Some hotels are literally at or very near Canada Place where the cruise ships dock. Some of those can be $300 or $400 per night but are convenient to everything downtown including Canada Place. I always stay near the airport, pay much less and ride the train into downtown. Super cheap transfer from hotel to ship, or ship to airport.

Here is a trip report for Vancouver to Hawaii on Ovation. Quantum should be similar. This was September but I expect you'll have a similar experience a few weeks later. https://www.royalcaribbeanblog.com/boards/index.php?/topic/15665-ovation-goes-south-to-hawaii-sept-20-2019/ I don't recall being cold but take a look at the photos and try to catch what others are wearing. I try not to take pictures with other people so that's kind of working against the concept here but hopefully you'll get the idea. Very enjoyable cruise, enjoy!

Sofa bed comfort factor has been scientifically studied and determined to be directly proportional to adult beverage consumption.

Step 1 - Got it Step 2 and 3 will take some people 15 minutes. I'd hate to be #3 in line. For the moment Royal is going with a crew member assist at the Freestyle machines.

Wake view aft cabins are generally in high demand but they are not as private as a side facing balcony on this class. If privacy is important do some research, otherwise give it a try and you might find it's something you'll want to do again.

I'm not sure what the question is. If you are going to Vegas for the weekend, get off the plane and find out you are positive what would you do? If you are going on a business trip, get off the plane and find out you are positive what would you do? If you are flying to see family somewhere, get off the plane and find out you are positive what would you do? I think the same applies when flying to a cruise. Do the same thing you would do if you discover you are positive on any given day no matter where you are. Were you thinking that a casino in Vegas should be responsible to pay for your quarantine costs just because you were going there but now can't? I guess the answer is... Consider travel insurance and look for the coverage you are hoping for.

I'm not sure this answer everything but it's a start. "Traveling Party" is defined as well. 100% cruise fare refund for you, and your Travelling Party, if any of you tests positive for COVID-19 within 14 days prior to the cruise or at the boarding terminal. Pro-rated cruise fare refund if your cruise is cut short for reasons related to COVID-19. If you test positive for COVID-19 during the cruise, Royal Caribbean will cover the costs of COVID-19 related medical treatment onboard, any required land-based quarantine, and travel home for you and your Traveling Party. *Last modified June 28, 2021. Subject to change. "Traveling Party" means your family members living with you in the same household and traveling companions assigned to your stateroom on the cruise. Conditioned upon compliance with the RCG COVID-19 Policies and Procedures in effect at the time of the cruise. Additional terms and conditions apply. See our COVID-19 Refund and Cancellations Policy and your Cruise Ticket Contract for details. https://www.royalcaribbean.com/content/dam/royal/resources/pdf/covid-19-cancellations-and-refunds-policy.pdf If you, or someone in your Traveling Party, cancel a cruise booking due to testing positive for COVID-19 within 14 days of embarkation, you and they are entitled to a refund, or an optional FCC, for the cruise fare paid to RCI. If you had close contact with a positive or suspected COVID19 case within 14 days of embarkation, and RCI deems you are unfit to travel, you, and anyone else in your Traveling Party who cancels, are eligible for a refund of the cruise fare paid to RCI, or an optional FCC equal in value to the same. To qualify for a refund or the FCC, if your COVID19 test was administered by a provider other than one retained by RCI, you must present your verified positive test result in a form acceptable to RCI. If you report, or we identify, that you may have been exposed to or are likely to have been infected by COVID-19, we may require that you and others in your Traveling Party do not travel to the port. This is in order to prevent the transmission of COVID-19. Anyone effectively denied boarding in these circumstances will be entitled to a refund, or an optional FCC, for the cruise fare paid to RCI.