Posts

16,640

Joined

Last visited

Days Won

743
81 Followers
About twangster
twangster's Achievements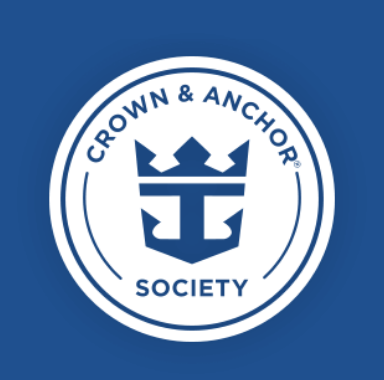 Pinnacle (7/7)
37.9k
Reputation
Tampa has small terminals and the luggage offloading process really requires guests to pay attention and follow the times that luggage tag numbers are called. Avoid putting your luggage out the night before for the fastest debarking process. The biggest factor will be the ship arriving on time. Tampa Bay looks big and broad. It has the appearance of a big body of water but it is shallow. There are narrow shipping channels that ships must stay within and their transit through the channels is impacted by other shipping. Some of the channels are not very wide and in places two ships can't pass each other so movement is carefully choreographed between the local pilots. Other forms of shipping use the same channels, cargo, container and tankers. Certain times of year are prone to fog. During inclement weather or fog they won't let ships navigate some parts of the Bay including at times the transit under the bridge. That all sounds a lot worse than it actually is. It is a nice port to sail from and the transit through the Bay and under the bridge can be very enjoyable. On the way back to port much of that occurs in the dark. It usually goes pretty smoothly and the local pilots are pros at this. However when weather is off or another ship is delayed or has an issue it can impact all other ships in ways you don't tend to experience in other ports. In February a few years ago the fog was bad. We were held outside of the Bay all day waiting for the fog to dissipate. When it finally did there was a cruise ship that was stuck in port just as we were stuck out of the port. We then had to wait for that ship to transit the shipping channels on it's way out before were allowed to start our way in as two ships can't use the channels at the same time. We finally docked at 6pm. As it turns out I had a 7pm flight and thought I was going to be sitting in the airport all day. Instead I just made my flight. At check in they warned my my luggage might not make the plane but it did. I got to the gate as the flight was boarding. It was a lot of stress and go, go, go race for a taxi. But I made it. Everyone else who had earlier flight times had to spend an extra day in Tampa and fly out the next day. Other cruises from Tampa have gone perfectly on schedule. If it's your only option it is doable if everything goes right. Just be prepared for an extra day in Tampa in case it doesn't go as planned.

Every few years Royal changes the cup design. Back in 2019 these were introduced: They also used the bendy straw. The new orange and blue cups pictured above look a lot like the souvenir cups they used to use for Coco Locos at CocoCay back in 2019 (when buying the souvenir version of a Coco Loco). This could be supply chain issues or it could just be the normal cadence for Royal trying different things like they have in the past. In 2019 when they introduced the striped version above it had an RFID chip embedded in the plastic base. You can the shadow of the chip in this pic:

I'm not aware of Royal making any announcements or intentions regarding suite only areas on CocoCay. Royal is working on an adult only area but suites can include children so I wouldn't expect suite guests to be offered anything in the new adult only areas otherwise they alienate suite guests with children. It is odd that Royal continues to embrace a suites/pinnacle beach at Labadee but nothing on CocoCay. Just one of those inconsistencies we love about Royal.

I think that's why they are selling them in tne cruise planner now and not waiting to sell them only on the ship.

Neesa reacted to a post in a topic: Barefoot Beach (Labadee) Cabanas are Now Available for Rent Prior to Boarding

The J4 for two guests are cheapest so they go first. The J3 that hold 5+ are all that's left probably.

That's borderline. If there are no delays and everything runs perfectly to schedule you can make it if you self assist off the ship and go like crazy. If there are any hiccups such as weather or a medical event the day before you will possibly miss your flight.

Grandeur is still with us btw. Congrats on getting a refund.

That may depend on the existing Speedcast/O3b contract. If they are committed in their current contract then it's likely Icon and Utopia will deploy with Starlink while the rest of the fleet runs out the clock on the current contracts. Or maybe they can group a handful of ships to consume the existing contracts and upgrade some of the fleet. The Serenade World Cruise would sure benefit from Starlink. So maybe Vision and Radiance class minus Serenade are left on the old gear while Voyager, Freedom, Oasis and Quantum vroom forward to Starlink. Or maybe since Quantum, Freedom and Oasis class have better MEO technology they stay while the older ships get upgraded. Or maybe it's some hybrid of this ship and that ship randomly chosen based on other factors. i.e. - Anthem dry docked last year so maybe it gets upgraded when it dry docks in 2026.

Over land true. But over the open ocean they don't work well without inter-satellite lasers to link back to land.

twangster reacted to a post in a topic: But will there be a walrus? Jewel Arctic Cruise, June 20-July 2, 2022

twangster reacted to a post in a topic: Barefoot Beach (Labadee) Cabanas are Now Available for Rent Prior to Boarding

With the cabana success stories at Cococay the price increase at Labadee was expected. Royal was leaving money on the table selling them at $400. PDCC proved that demand was still strong at 10 times that. Compared to PDCC on this same cruise as above, Labadee cabanas remains a bargain even though they have tripled from the past.

It does beg the question if the new "My Royal Cruises" (Cruise Planner replacement) is aware of the cabin you are in. I can see some non-suite guests "accidentally" booking them, then they are no longer available for suite guests to purchase. At some point someone would have to cancel the booking if the guest is not in a GS or above. Doing that on the ship might leave them unsold if GS guests have made other plans assuming they aren't available.

Depending on the ship the breakfast in Solarium Bistro can be less hectic compared to the WJ. The food is essentially the same but the crowds are often not present in the Bistro.