Posts

18,468

Joined

Last visited

Days Won

796
twangster's Achievements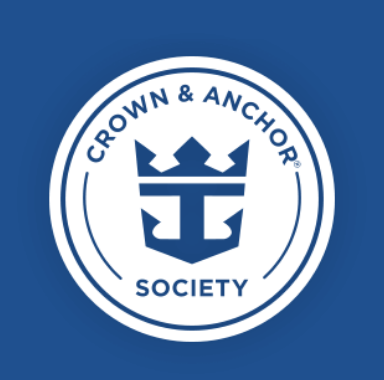 Pinnacle (7/7)
41.8k
Reputation
https://creative.rccl.com/Sales/Royal/Promotions/rci_sales_event_USD.pdf March 29 edition

I was charged for jeans this past summer.

It depends. What are you laundering? How much clean laundry do you have to live on while dirty laundry is out being cleaned? I get some free laundry courtesy of my status with Crown and Anchor (CAS). That includes socks, t-shirts, underwear, shorts. The free laundry doesn't include things like long pants and dress shirts. The two category of items are handled differently. I tend to utilize the free service with 3 days remaining since it can take 2 days for the free laundry to be returned. I like one day of safety buffer. Then on cruise #2 it's time for more free laundry earlier in the cruise. That gets me through for the items that are free. The paid laundry is usually next day service but there often is no break for multiple items so no advantage to waiting and gathering a bunch of stuff like with free CAS laundry items. If I bring 3 pairs of long pants I can have one in the laundry while two are in my possession. By the time one comes back, it's time to send another out. I sometimes only wear long pants at night to dinner then I put shorts back on after dinner, so I can wear them a second time on another night unless it's been a hot and sweaty sort of night, then no second use. Consequently paid items have a different cycle compared to those items I get for free through my CAS perks.

It seems to vary by ship. Go figure. In some cases I could watch the safety video in my hotel room before the Uber. As long as I was on WiFi. Even if I used a hotspot on one phone to a second phone that made the app think I was on WiFi. In other cases I had to be on the ship connected to ship WiFi. You can tell right as there is an acknowledgment that appears when the system is ready to record your participation. Entitlement. Plus 50% or more have never cruised before. Some people don't read.

As far as "this year impact" we will need specific user feedback but the larger saragosa trend has been a decade + issue at a minimum. I haven't been to the USVI in 2023 so I can't provide direct feedback but I also feel the media is creating news about this issue as much or more compared to what they are reporting in this case. If it generates clicks and ad revenue, blow it up.

Once you walk off a ship, or an airplane, the carrier has no control over the US government. If CBP separated you from your child, you complaint is valid. I'd start with your elected representatives.

I've sailed Allure a number of times but in more recent times twice since the restart. Still a great ship. I'm secretly hoping they don't add the purple monster but if they do it'll still be a great ship.

If someone is in a suite then they should have have no issues using a suite benefit regardless how their set sail arrived there. If someone isn't in a suite and tries to use a queue they are not supposed to then may the karma gods smile and rejoice on their souls.

I was talking to a friend today who just came off a ship this morning. He is a frequent cruiser. He recognized some things have changed but we both agreed that the food is still better than what's available in our respective kitchens at home.

Despite what I said, I still enjoy cruising. Booked another today. I don't like it, but I understand why it has changed.

Yes, but... I've seen a decline in other areas of the travel industry. Many hotels don't offer maid service during your stay, unless it is at least so many days. Need new towels? Go to the front desk. The travel industry lost billions. That includes other areas of the travel sector AND the cruise segment is not immune to those symptoms. It's definitely not what it used to be. Losing billions has that effect. Just because they restarted operations didn't recover the billions of lost revenue and billions of debt they accumulated to stay in business. It's going to a take a decade or more to recover. That's why the stock price is less than half of what it used to be. So yeah, no mistaking there has been unwelcome changes.

Royal hasn't offered any specific plans. However if the cabin decor and decor around the ship is what you considered dated be aware that when Oasis was amplified they didn't touch the cabin or ship decor. Harmony and Symphony have similar updated decor. So the expectation for any work on Allure would be similar to Oasis in that new activity spaces and venues may occur in an Allure update but the ship decor will most likely not be touched.

When I did it it was a workout! Not sure I ever figured out why I had to jump up and down to get the things I was trying to get. Seems like the VR part would have worked standing in place nearly as well.