Posts

483

Joined

Last visited

Days Won

3
PRC's Achievements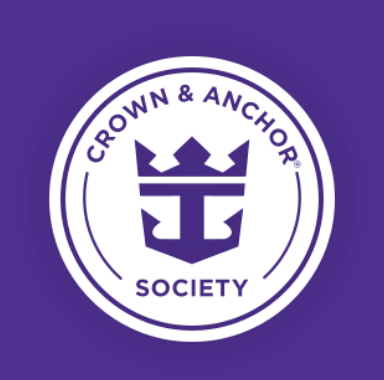 Diamond Plus (6/7)
365
Reputation
The drive down is usually beautiful and fun, best done at a lesurely pace. KW is a lot of fun, and is definitely different when ships are not in port. I was scheduled to drive down tomorrow and stay a few days but TS Eta had other ideas ?

Mrs. RoyalMoyal reacted to a post in a topic: Double Crown & Anchor points on ALL 2021 sailings. . .

Lovetocruise2002 reacted to a post in a topic: Double Crown & Anchor points on ALL 2021 sailings. . .

For me, the single most valuable perk from C&A came at 340 points: the reduced single supplement. That said, if I didn't feel happy sailing with Royal, all the C&A perks combined wouldn't have enticed me to continue this far.

fiona armstrong reacted to a post in a topic: POLL: Will you sail on a cruise before there is a COVID-19 vaccine?

Relaunch could be their terminology for when they start sailing again. I think I recall reading somewhere where Norwegian was going to phase ships in slowly, just a couple or three from each brand at first. Some ships lasting into 2021 could be due to where they sail from or to. I'm just guessing.

These are all ships belonging to NCL holdings. Norwegian Cruise line, oceana cruises, and Regent Seven Seas cruises. I have no idea how the propulsion type for each ship and the date listed correspond to each other.

Not Navigator of the Seas, but Regent Seven Seas Navigator. She does use CPP's

Kata reacted to a post in a topic: POLL: Will you sail on a cruise before there is a COVID-19 vaccine?

PRC reacted to a post in a topic: POLL: Will you sail on a cruise before there is a COVID-19 vaccine?

Not concerned about a vaccine, my deciding factor will be what the "new" onboard experience is.

the garage will be open anytime. You could pull in then if you wanted but give folks a chance to empty some spots...maybe 9am. in reality, they will start accepting luggage and allow you into the terminal around 9. most times the ship starts boarding new passengers about 11. The arrival time on your setsail pass is a "suggestion". Feel free to arrive and check in before or after, no one will question it.

All that is refunded is the port fees...the price per head that that particular port charges the ship to dock and land passengers. it's normally not too big, Alaska and Europe are higher than most all Caribbean ports.

Best i can offer is to follow the green path in the attached map. If that exit is blocked (it frequently is), then continue along the red path. Walk out the gate and there will be tons of taxis waiting. plenty waiting to return also. The Lobster is a great place. You'll enjoy it!

I have always enjoyed Costa Maya (and Mahahual even more), but the owners of the port complex do have a history of playing hardball. You must walk the convoluted path completely thru the complex in order to get "outside" (they want you to stay in the port). There are a couple shortcuts ive learned over time but its still more difficult than it should be. You must walk outside their fence in order to get a taxi, as they want you to use their shuttles. They do allow the taxis to come in to drop people back off, but they can't let someone get in. They extended their concrete fence all the way to the water. On the southside this was to keep people from simply walking to town (relatively short, straight shot). This means a long walk thru the streets of "new town". On the northside it was to prevent people from heading to the little beachbar that used to be there, Chach Chi. you can still see the remains of it. nice little place, good food/drinks/service. 10 -15 years ago there was a whole section on CruiseCritic devoted to letting people know where the latest hole in the fence was to a path thru the brush to get there. Taxi drivers, if caught by port owners taking people there, were blackballed from business with the port. It is what it is, just another day south of the border. I still get out as fast as possible, grab a taxi to town, and hit one of my favorite places depending on which is less crowded if multiple ships in port.

The "new" procedure is to have it waiting for you at your cabin door. Some ships may not have changed over yet. just a mater of time.

The "studio" cabins are designed for a single occupant only and receive single points, as there is no supplement charged.

Oasis Class ships, just like Quantum Class, have been light blue from the very start. Its not always obvious in photos, but it's always been there.

An "urgently needed" response to 9/11 Not passed till 2005 Not effective till 2008 Overhauled for lack of participation in 2014 October '20 is probably the 100th "deadline" 19 years in the making...doesn't sound very "urgently needed" to me...

Sailed Adventure many times, most recent being a b2b last month. She is very well maintained and the crew is really one of the best. Back again in April !