Posts

57

Joined

Last visited
rjweber3's Achievements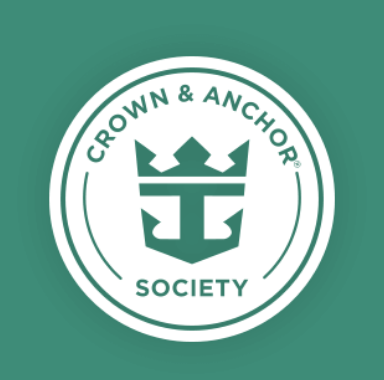 Emerald (4/7)
61
Reputation
The chair noise made us book suites on any deck but the one immediately below the pool/windjammer deck forevermore. Moving chairs over nonslip surfaces is noisy in a way that transmits well through a steel overhead.

rjweber3 reacted to a post in a topic: Government of Canada aims to restart cruise ship season in Canada

rjweber3 reacted to a post in a topic: Government of Canada aims to restart cruise ship season in Canada

We just sailed from St. Maarten on Millennium, the protocols were pretty reasonable. It's hard for me to imagine what these passengers could have done. If, in fact this is what happened. My impression is that the government of St. Maarten was bending over backwards to accommodate tourists.

We are primarily destination cruisers. We look for new places to see and new things to do. But, I will admit that the allure of high energy places has waned as we have exceeded 70 years on the planet. Purely for ease of movement between places aboard we prefer Radiance class ships. We love the glass and class they offer. We will never get on a flowrider again. Too likely to break something we need afterward. Plus, we feel like Oasis class are really slow. It seems like it takes forever to get anywhere. And RCL has made most of the Voyager class 3-5 night cruises. We don't do less that 7 nights and prefer 9-18 nights. If the destination is right, we will sail on any RCL class. (Full disclosure, we have not sailed on a Quantum class yet.)

My lady and I started in a balcony cabin on Explorer during its inaugural year. (Hint 2000). We moved up to a Jr. Suite because of the coffin-like shower for cruise 4. Then a Grand Suite for cruise 7. We were hooked. We can't go back. I don't even bother to suggest it to my wife anymore. We'll be celebrating our 50th anniversary in February 2022. So, it works for us.

Seeing new places. We cruise for the itineraries. I am Ok with a few sea days. My wife..is...not. Trying new foods is also one of my favorites. Until we started cruising I wouldn't even consider eating escargot. Now I get it all the time.

Looking forward to this one. Booked as soon as it came on the market. As soon as we had booked flights they went up about 2-300%! Amazing!

I will echo the comments about the Chair Hogs. And it is worse in the Solarium! The website is terrible. Frankly that's what drove me to my TA. I can tell her where I want to go and she does all the frustrating, boring work. I have tried to book a B2b on RCL's site. Almost impossible to find out to where a ship is sailing on the next sailing. Finding out how much you owe after booking seems to be impossible. I am so angry about FCCs that I have given up on them and routinely get a refund. Another good idea terribly executed. Finally, since our first cruise on RCL in 2000, it seems like the experience has deteriorated. At this point my wife prefers Celebrity because of the treatment on board. We still have some RCL cruises booked but only if the itinerary is unique enough to justify the additional ill treatment.

We are on that cruise also. We'll see you on board! We are both vaccinated. The fly in the ointment for us is the PCR requirement prior to arrival. Locally here no one will commit to a certain time for results. As present we are planning to get tested at several places in hopes that one of them comes back in time.

We got ours for 26 June 21. Retreat Royal Suite. Happy, happy, Joy Joy! Airfare to St. Marten is outrageous, though. Benefit of a great TA.

Here Here! Journalism as it was conceived in the last century is dead. Sacrificed on the altar of profit.

I think we all have to realize that the CDC is, in fact, a government agency with all the inherent hesitance to action of any government agency. (At least in the US, I can't speak for other countries.) They cannot keep up with the changing COVID landscape. As soon as they write, then staff, then rewrite, then restaff, then get administration guidance from the new administration, and then repeat, the situation has changed. There is a terrible tendency in the US to do nothing. Remember, "If we do nothing, we can do nothing wrong!" I don't see that changing before the summer.

Those sailing aren't showing on the web reservation system as of this minute.

Airguns. One on each side. "Take one step forward and do not Move!" Several fainted at some point and many had blood running down their arms. All went into our Shot record.

When I was young we had an immunization record to show our vaccination status for things like polio, TB, Plague, etc. Later the military gave us a Shot Record for every member of our family. Remember, there was no electronic system before the last 20 or so years. My military shot record was a part of our official personnel record and our health record.