Posts

67

Joined

Last visited
rjweber3's Achievements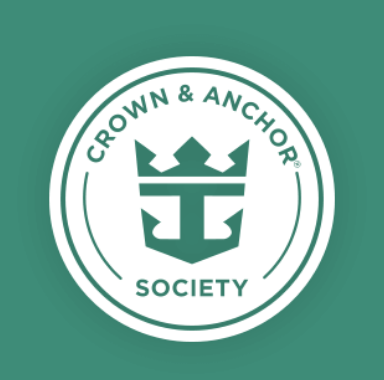 Emerald (4/7)
78
Reputation
Or on the pool deck under the running track overhang. Almost anywhere. Unless, perhaps, you use video conferencing alot. Then a private balcony is probably best.

So true. For us it was gradual. First a balcony cabin, then a Junior Suite, now our "standard" is a Grand Suite.

Basically just wondering if the experience is enough better than Celebrity to justify the cost? Or is it a once and done proposition? I'm sure SilverSea is a great line, but the cost is eye-watering.

CruisingOz, No. I didn't ask. But I do know that some did the home test in a hotel in Barbados to satisfy the two day prior requirement for the ship.

I am trying to get information on RCG newest addition. I can go to their websites and talk to TAs, but I am more interested in real cruising experiences. Thanks, Ralph

Just returned from the December 5th inigural cruise out of BGI. 1. PCR three days prior to entering Barbados. They checked this in the US prior to flying. 2. Test(Antigen or PRC) two days prior to boarding. We did the eMed Home tests. 3. We found out that it was much easier to get hrough Barbadian imigration if you highlight the type test. The agents are pressed fro time and some test results are pretty dense with verbiage. 4. Everyone has to take an antigen test at the terminal. Takes 20-30 minutes. Masking mandatory to this point. 5. Aboard ship, masking in indoor public venues and places where unvaxxed might be. My Time dining is unmasked. As is the theater on deck 5. The Concierge Lounge is unmasked. 6. Grandeuer's electronics reflect its age. The app is not generally helpful. We could not schedule MyTime from it. We coild not book a tour or essentially any other reservation from it. We could not book a wakeup call except by calling Guest Relations. And then we did not get one 50% of the time. When I pointed this out at the Guest Relations desk, I was told that the electonics were "spotty". The Vooms Surf and Stream was really slow. We got maybe 8 Mb/s down and less than 2 Mb/s up. No reliable ping times in several tests. 7. The itinerary is fluid. We got several changes due to COVID rates. No stop in Trinidad, Tobago or Martinique. 8. The excursions were generally of the bus ride or beach variety. Very little "on your own" available. Hope this helps.

Has anyone been able to check-in? It still shows "We'll email you when check-in opens".

The chair noise made us book suites on any deck but the one immediately below the pool/windjammer deck forevermore. Moving chairs over nonslip surfaces is noisy in a way that transmits well through a steel overhead.

We just sailed from St. Maarten on Millennium, the protocols were pretty reasonable. It's hard for me to imagine what these passengers could have done. If, in fact this is what happened. My impression is that the government of St. Maarten was bending over backwards to accommodate tourists.

We are primarily destination cruisers. We look for new places to see and new things to do. But, I will admit that the allure of high energy places has waned as we have exceeded 70 years on the planet. Purely for ease of movement between places aboard we prefer Radiance class ships. We love the glass and class they offer. We will never get on a flowrider again. Too likely to break something we need afterward. Plus, we feel like Oasis class are really slow. It seems like it takes forever to get anywhere. And RCL has made most of the Voyager class 3-5 night cruises. We don't do less that 7 nights and prefer 9-18 nights. If the destination is right, we will sail on any RCL class. (Full disclosure, we have not sailed on a Quantum class yet.)

My lady and I started in a balcony cabin on Explorer during its inaugural year. (Hint 2000). We moved up to a Jr. Suite because of the coffin-like shower for cruise 4. Then a Grand Suite for cruise 7. We were hooked. We can't go back. I don't even bother to suggest it to my wife anymore. We'll be celebrating our 50th anniversary in February 2022. So, it works for us.