Posts

1,047

Joined

Last visited

Days Won

1
SPS's Achievements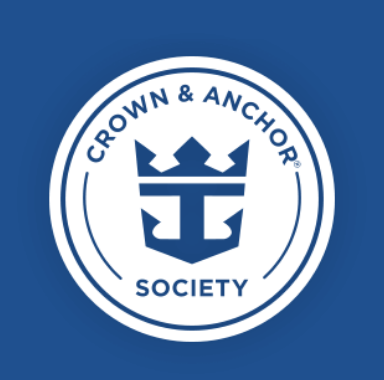 Pinnacle (7/7)
1.8k
Reputation
Thanks again for bringing this to my attention. I've been eyeing the prices for my flights and just saved some $$$ today with a reprice!

My mistake, I misread that the secondary briefing was on Day 2. I still stand by the idea of Sea Pass flagging and giving guests the Don Rickles treatment!

First, I'm surprised that this is an option, with all the "Please report to your muster station to complete your safety briefing" announcements I've heard REPEATEDLY on Day 1 since E-Muster began. It's no longer a requirement that it MUST be completed before setting sail? Second, shouldn't this be done sooner that 7:00 pm on Day 2? I would say 7:00 AM and your Sea Pass is flagged for purchases, activities, etc. until you complete it. Third, I do like the idea that @AlmondFarmer had, though. A little bit of Don Rickles-style insult comedy will certainly de-incentivize it happening again! "Where were you for the safety briefing, ya hockey puck?" EDIT: My mistake, I misread that the secondary briefing was on Day 2. I still stand by the idea of Sea Pass flagging and giving guests the Don Rickles treatment!

Also, if you want a specific table size (2ppl, 4ppl, etc.), you can call and have it added to your reservation.

We had the pleasure of riding NorthStar for free in port in Aruba (Odyssey) and Skagway, Alaska (Quantum) last year. Spectacular views in both ports! Reserve in the app once connected to the Ship's Wi-Fi. As mentioned, app is free to use. No paid internet package required.

I think the company that is chartering the ship and sells the cabins set the rates. They, in essence, have to "buy" the ship and pay the entertainers their going appearance rates, so they have to bump up the prices to make up those costs. These extra costs are justified by the added value of having exclusive access to some pretty big name entertainment (Concerts, Q&A sessions, Autograph signings, etc.) Wrestler/Singer Chris Jericho has talked at great length about all the details of organizing his own cruise since 2018 on his podcast. (Chris Jericho's Rock 'N' Wrestling Rager at Sea)

While I'm pessimistic about it, I hope that it eventually does. My wife would certainly like to have it on her app calendar. Just on this message board alone, there are questions and complaints about it. So, I can only imagine how often frustrated guests are complaining about it to guest services, concierges, cruise directors, etc.

I'm not sure it ever will. The Vitality Spa is actually a third-party business not run/managed by Royal Caribbean. While anything you book will show up in your website cruise planner calendar, their reservation system may not be able to sync up with the Royal Caribbean app. We found this out just by chance because my wife wanted to return a skin product she bought onboard a few years ago. (I can't recall the parent company)

In addition to the ones pointed out by Gus, these two in the SE 17th Street area also have Airport and Cruise Terminal transportation: Four Points Sheraton Fort Lauderdale Airport/Cruise Port Hyatt Place Fort Lauderdale Cruise Port I had booked Hyatt but got a better rate (and Marriott Rewards points) for staying at the Four Points, but I suggest requesting a room on east side of the building away from Highway 1. What's nice about that area of 17th street is that there are many restaurants and a Publix in walking distance. Also, a Total Wine & More is next to the Publix if you choose to bring wine onboard.

I'm not sure what you mean by not as popular. There is a decent amount of them out there. Our last three Caribbean sailings have been Southern itineraries. (As winter cruisers from Michigan, we try to guarantee ourselves warm weather!) Two were 7-Nights out of San Juan. (As mentioned, flights can be pricey). One was an 8-night on Odyssey out of Fort Lauderdale. (Right @SpeedNoodles?!?! ) For cruises out of Florida, there are ships that generally alternate 6-night and 8-night cruises: the 6-night will be an Eastern/Western followed by an 8-Night Southern. This might be why it looks like there are less available, since only half of a particular ship's cruises are Southern.

Spa reservations never show up on the app. I think the issue may be that the Vitality Spa is actually a third party business, not Royal Caribbean. Spa reservations will show up in your cruise planner calendar on the website, however.

A glitch on a Royal Caribbean website? Surely, you jest!