Posts

911

Joined

Last visited

Days Won

1
SPS's Achievements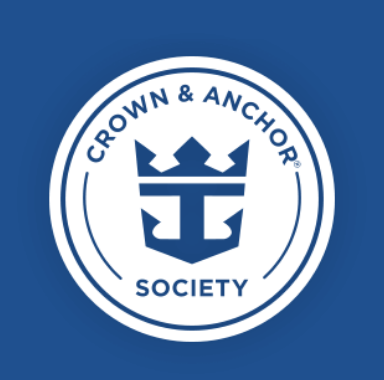 Pinnacle (7/7)
1.6k
Reputation
I wouldn't worry too much about booking via third party. You'll likely find that people on the excursion you choose are a mixture of Cruise Line Bookings and Third Party Bookings. Plus, these vendors are keenly aware that a high percentage of their patrons have a return time commitment, if that is a concern. BONUS: You're very likely to get the same experience at a considerably lower price by going third party. FYI: We just returned from Skagway and the views on the White Pass & Yukon Railroad are spectacular! Skagway Brewing Co. has a very good menu of Craft Beer, Cocktails, & Food, as well.

Your bid is PER PERSON for the first TWO people on your room reservation for the duration of the cruise. Example: If your bid is $300 and accepted, you will be charged $600 and everyone assigned to your current cabin will be upgraded. https://www.royalcaribbean.com/booked/cruise-room-upgrade

Never been on Symphony, but from my experience on other ships, I generally get the best Bloody Marys from the bars on the Pool/Solarium decks. Also, making sure to specify the brand of vodka you prefer makes a BIG difference in taste. Don't settle for "well liquors".

You're a day too late with this story. Go directly to jail. Do not pass GO. Do not collect $200.

We have stayed at Courtyard Isla Verde Beach Resort twice and have enjoyed our stay each time. Right near the airport, right on the beach, welcome cocktail, most rooms have at least a partial ocean view. (Really nice way to start a vacation!) https://www.marriott.com/en-us/hotels/sjuiv-courtyard-isla-verde-beach-resort/overview/ FYI: Taxi services in San Juan are fairly reasonable and have a "zone to zone" flat rate plus a nominal charge for larger groups and luggage https://sanjuanpuertorico.com/taxis/

Yes, but keep in mind that the Café Latte-tudes on some ships also have Ben & Jerry's ice cream which is NOT complimentary.

Good to know, Matt. Thanks!

I'm not a fan of all the 5 reel video screen machines that have taken over the casinos. Last month on Quantum I was initially disappointed that this seemed to be all that they had. But even though they were all video screen slots instead of physical reel machines, I became a fan of the five different HOT ROLL machines of varying denominations the casino had. They were 3 reel machines with 20 paylines that included a touch screen dice game when three "HOT ROLL" icons appear. ("Roll" the dice to win bonus credits until you roll a 7.) I was lucky enough through the week to turn my $6 Crown & Anchor credit into about $250!

Is the email @Matt has listed to send in Cruise Compasses still valid? (Or are my messages going to spam, possibly?) I have sent in the CC's below for my Quantum Alaska cruise on 8/22 twice (8/31 & 9/8) and they have not been posted. Meanwhile, I have seen that CC's from a couple cruises that concluded later than this my first submission have been posted. Quantum Aug22-Aug29 Cruise Compasses.pdf

Agreed. NCL has some appealing itineraries which made me do a couple mock bookings during their (seemingly) never ending "free drinks, free dining, free airfare, free excursions, etc." promotion. YIKES! After the total price made me pick my jaw up off the desk, I realized that these items are NOT actually free.

Absolutely! As stated by @CrimsonCruiser, the MDR will have at least one new Sugar Free/No Sugar Added dessert each night with an ice cream flavor with no added sugar also available each night. Also be on the lookout in other venues (Windjammer, Cafe Promenade, Etc.) for Sugar Free/No Sugar added treats as well, such as Chocolate Mousse, parfaits, and chocolate chip cookies (my favorite!). (These items will be labeled as SF or NSA) Your F.I.L. will find no shortage of delicious things to enjoy!

How many Emed tests do you need? I have two left that I won't be able to use before they expire. (Nov 6, 2022) I'd rather just give them to someone on this site that needs them instead of throwing them away. UPDATE: The two tests have been requested by and sent to another blog member with a Canadian port stop.

I am pleased to report that the Bourbon was WELL STOCKED onboard Quantum of the Seas last week! One hiccup that I had on Day One is that ONE BAR did not have Buffalo Trace. The bartender told me that they would have it the next day as they had not yet received their restock yet. All other bars I visited that day did have it. For the duration of the Cruise, all bars we visited had Buffalo Trace (YES!), Maker's Mark, Bulleit, Bulleit Rye, & Jim Beam. I don't recall seeing Four Roses, but I was also not seeking it out.

FYI: If you have the DBP, you will not receive nor sign any drink receipts. As mentioned by @WesKinetic, you will be able to view each drink purchase listed in the app as Who purchased/Where at/$0.00. Our previous Cruise Statements with a DBP (2017-Early 2020) would have a list of $0.00 beverage charges for the duration of the cruise. Both or our 2022 cruises (January & August) do not have this list, only the onboard charges made that have an actual $ amount.