Posts

768

Joined

Last visited

Days Won

1
SPS's Achievements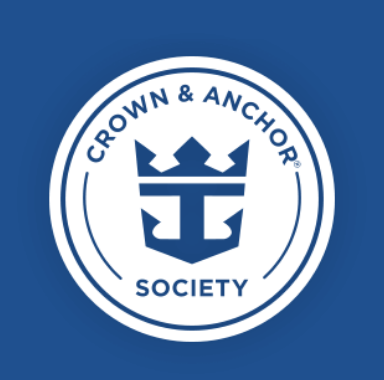 Pinnacle (7/7)
1.4k
Reputation
If you REEEEEEALLLLLY wanna look up some drinks to try, Quite a while ago, a large list of Beer/Wine/Spirits available on RC ships and a seemingly endless list of concoctions was posted on this blog. The links have long since been inactive, but, I happened to save copies. Attached is the original PDF and a word doc I made to make the list both alphabetical and easier to read. ENJOY! RC DRINKS.docx Cruise News Harmony 2019 Drinking.pdf

I do this all the time for my CPAP and there is no charge. Quite often, the cord and water is not in the stateroom when the rooms are ready, but, your stateroom attendant will introduce him/herself during the first day and ask if you have any needs/requests. Just inform the stateroom attendant of what you need and the items will be in your room when it is serviced in the evening. (You know, when you get the next day's Cruise Compass and towel animals!)

New Cruise Compasses are contingent upon a blog member keeping a copy of each day's compass during their cruise and then scanning them in and sending them to @Matt for posting after returning from the cruise. I'm one of the members that likes to do this each time I cruise. Just a little way to help out my fellow cruisers here! I now request from our stateroom attendant to deliver TWO copies each evening. I keep one clean, fresh copy in an envelope to bring home while my wife scribbles all over the other with a pen and a highlighter to note what she wants to do the next day!

I've noticed that the Spa discounts appear less often than on other items in the Cruise Planner. (I always book a Day 1 massage for my wife in the planner.) I think one major driver of this is that the Spa is actually run by a third party company, OneSpaWorld, not Royal Caribbean. That is not to say discounts won't become available, they just seem to appear less often than items like Drinks, Excursions, etc. One good way to get a lower price on spa services is to book them for port days instead of sea days. The spa quite often has lower prices while the ship is in a port of call when/where demand is lower.

Most likely, but, judging from the prices I've seen in the Cruise Planner the past few months, it's gonna depend on your own personal definition of "SALE".

Is email really going to be the easiest/most effective/most expedient way to contact the Cruise Director for what you are dictating is an Emergency? The CD probably wouldn't be checking email until late into the evening (if even then) just due to a CD's usual daily schedule and workload alone. You should probably contact Guest Services either in person or on your stateroom telephone.

90% sure a Vision Class ship can fit? OR Only 90% of the ship will fit in the port like an old Cadillac too long to close the garage door?

I'd love to visit there, but, does RC have a ship that can even dock there now? Empress and Majesty are no longer in the fleet and, to my knowledge, they were the only ships able to port there before travel restrictions to Cuba were reinstated.

If you're sailing on Quantum or Ovation to Alaska, Café Two70 has a nice little "high-octane" coffee menu that's included in the DBP! Even when sailing on a ship with a Café Latte-tudes instead, we've gotten "Syrup" in our coffees (a la Buffy the Elf!) there or even ordered a shot of something at another bar to add to it. (Bailey's, Rum Chata, Whiskey etc.)

FYI: This might be the earliest check-in time available RIGHT NOW. When I checked us in on the app just after midnight for our Odyssey cruise, noon was the earliest time available. A few days later, 11:00 became available on the app. (Good news is you can update to another time!) I had thought for sure we would be in the earliest group to board. To my surprise, other passengers had 10:00 & 10:30 check-in times when we arrived on embarkation day!

SPS reacted to a post in a topic: Tested positive for COVID and Need to Test in Two Weeks For Our Cruise

Absolutely. In January, our hotel shuttle dropped us off at the terminal at about 10:15 am for an 11:00 check-in time (Port Everglades) and the porters were immediately available and gathered everyone's luggage.

We ate at Wonderland on Odyssey this past January and we very much enjoyed it. Even with my wife's dietary restriction (gluten/wheat allergy) the meal was quite satisfying and the presentation of each course and the signature cocktails was entertaining and fun. It was definitely something that should be experienced at least once. (FYI: "The World" dessert is amazing! Chocolate ball filled with salted caramel ice cream, peanut butter, and chocolate mousse. Then hot caramel is poured over the ball, melting the chocolate to reveal it's contents) Liquid Lobster, Tomato Water (without the bread foam on hers), and Reconstructed Caprese. Sashimi of Red and White Tuna The Chicken and the Egg (Crispy skin chicken with potato puree "eggs") The Rib "I" Luscious Short Rib The Bird's Nest (Deviled Eggs with Bleu Cheese and Hot Sauce on a "Nest" of Wheat)

I can confirm both what @Matt and @AGSLC5 have said. Fill out the form and bring it up with your stateroom attendant if it is not already there. There is no need to lug a gallon of water on board. You'll have it provided to you during the evening servicing of your stateroom. FYI: Be prepared to have a very heavy and very long extension cord provided if needed. LOL Since you are on QoTS, you may not need the cord however. Our Odyssey stateroom had an outlet on what just happened to be "my side" of the bed.

Here's a source for third party shore excursions in Alaska if what you're looking for through RC is already booked up. https://alaskashoreexcursions.com/ As a bonus, you can generally find them to be less than booking through the cruise lines. I've booked all of our August excursions for Icy Point Strait, Skagway, and Juneau through them.